Pictures of my little backyard haven
aloyzius
September 7, 2012
Here's some shots of my yard. I guess this really belongs in the Tropicalesque Forum, but over here is where the real action is. When I moved in two years ago, there wasn't much in the yard. So most of these palms and plants are babies, but almost all of the work is my own. And it's slowly filling in and growing up nicely.
Here's my bottle palm.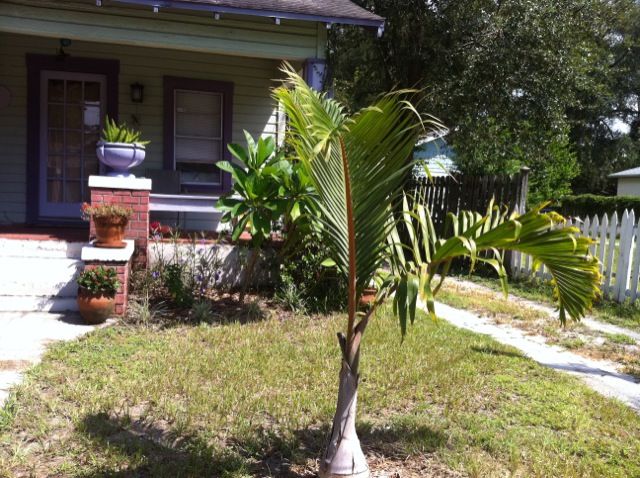 Here's my little washy, a sego, a smaller bottle palm, and some bananas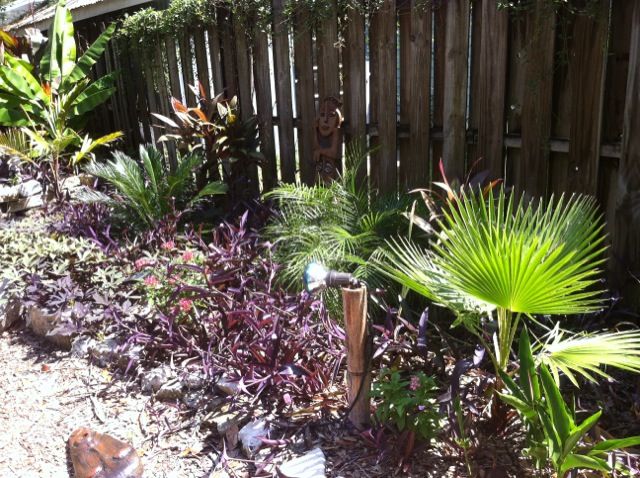 Here are my two windmill palms. They were both severely over pruned so that I could ship them here from utah. The little guy bounced back nicely. Big brother hasn't done much of anything, the last nine months, and is about to get passed up. Same soil, same treatment, same dappled shade. It's a mystery. Oh well.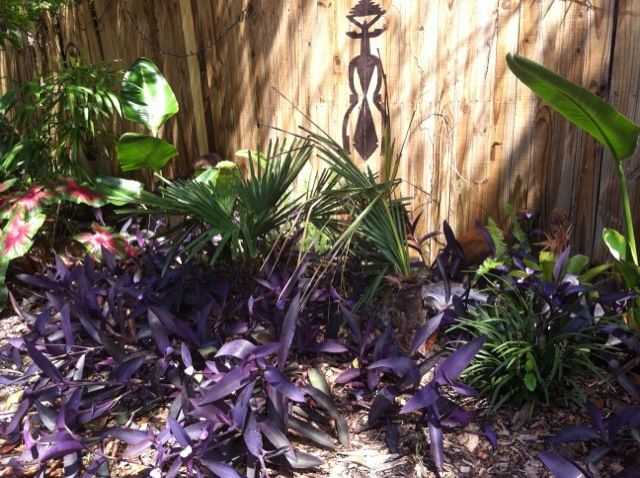 Some random cool stuff. And yes, I made the tiki dudes.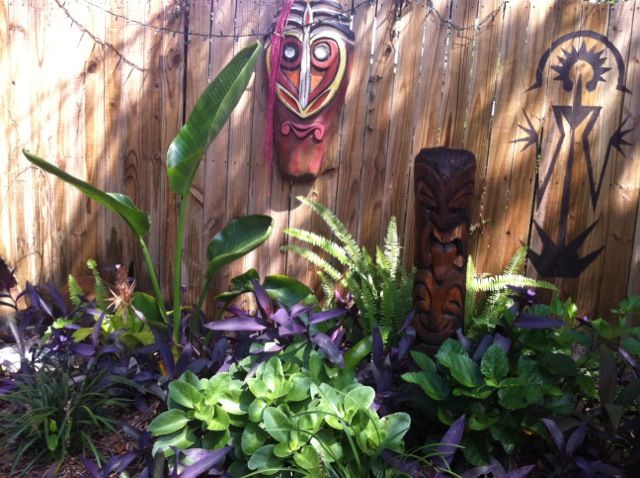 And the best, for last. You can barely see it, but that's my deck buried in there. Those white birds are getting massive. Lots of sweet potato vine, a couple sickly crinums, another washy, some heliconia, chewed up canna, crown of thorns. Ah. Lots of stuff.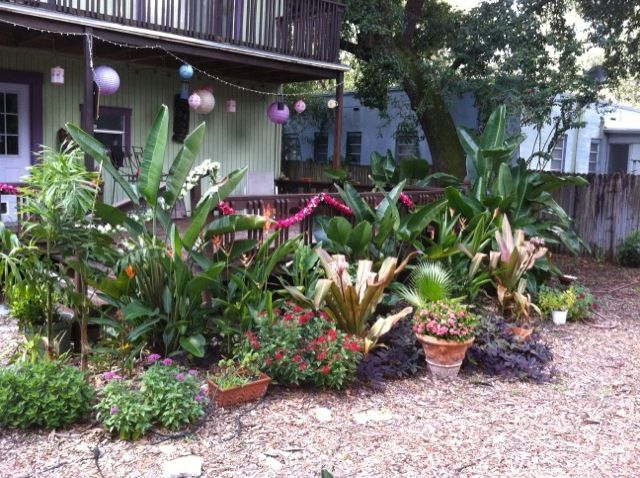 Anyway, I dig all your photos, so I hope you like mine.