Loropetulam dying need help in id disease.
Last week I noticed the leaves on this plant located in Central Florida wilted, It has gotten a lot worse and also the bark area is peeling back revealing dark and whitish underneath it. Anyone know what happened here please?
I have also attached an image of the bark damage in link below.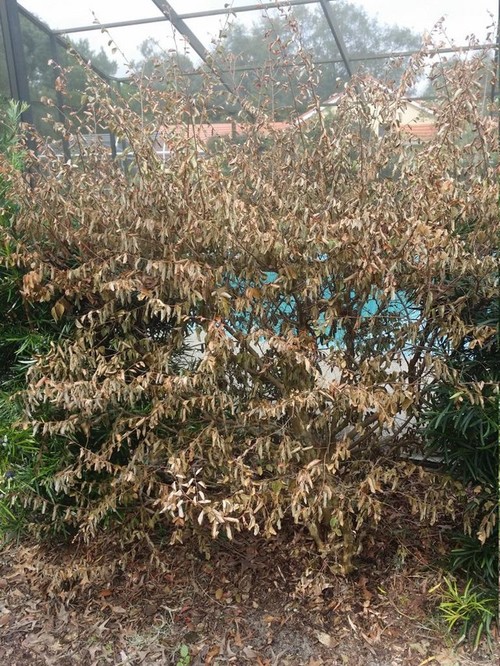 Here is a link that might be useful:
This post was edited by Limeybstd on Mon, Aug 4, 14 at 11:02