Sept 3rd & 4th pics
jimhardy
September 5, 2012
Start off with some Pachy's
I knew if I repotted the Madagascar palm it would grow more this year....
check out the leaves-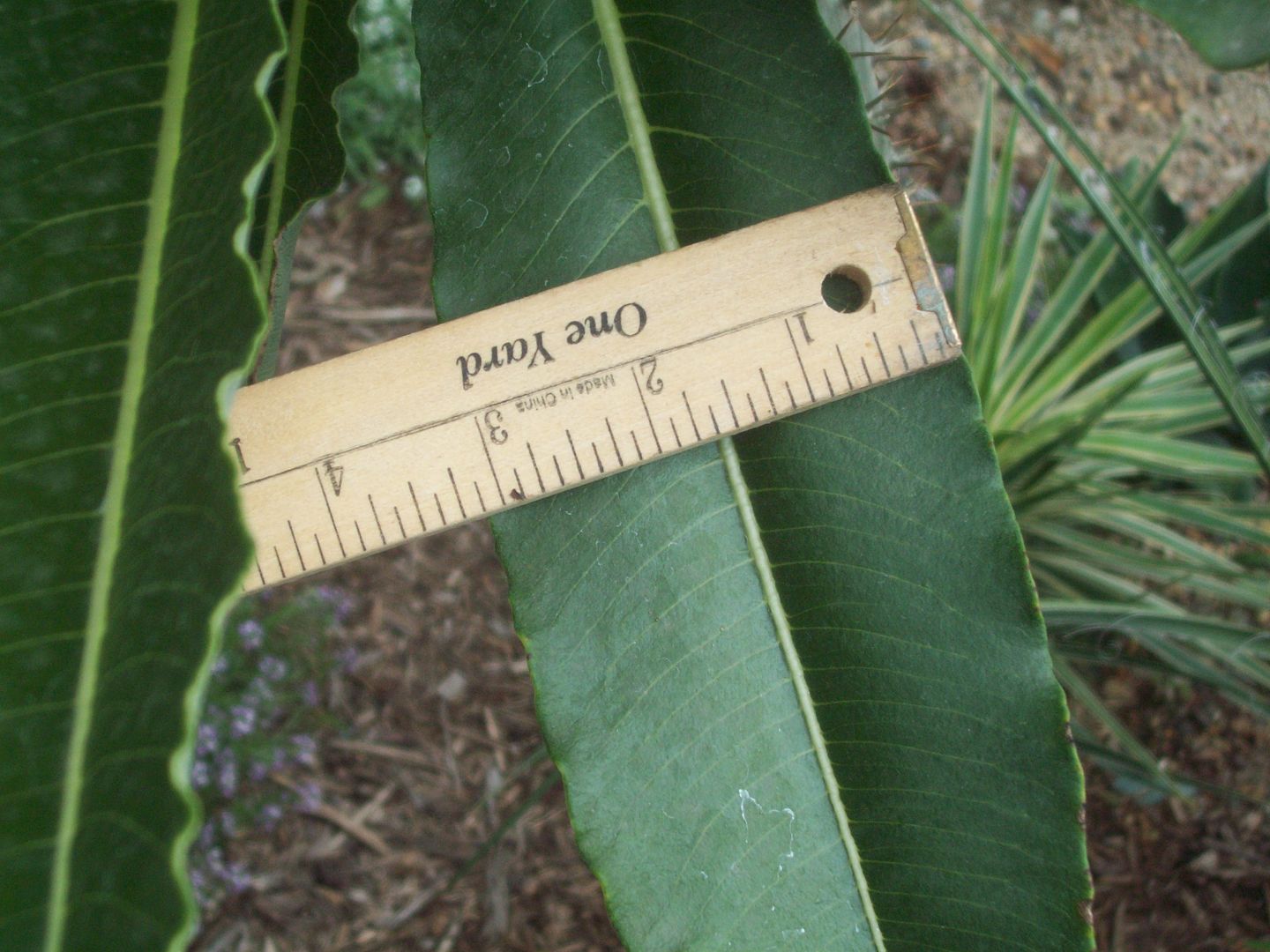 3' crown of leaves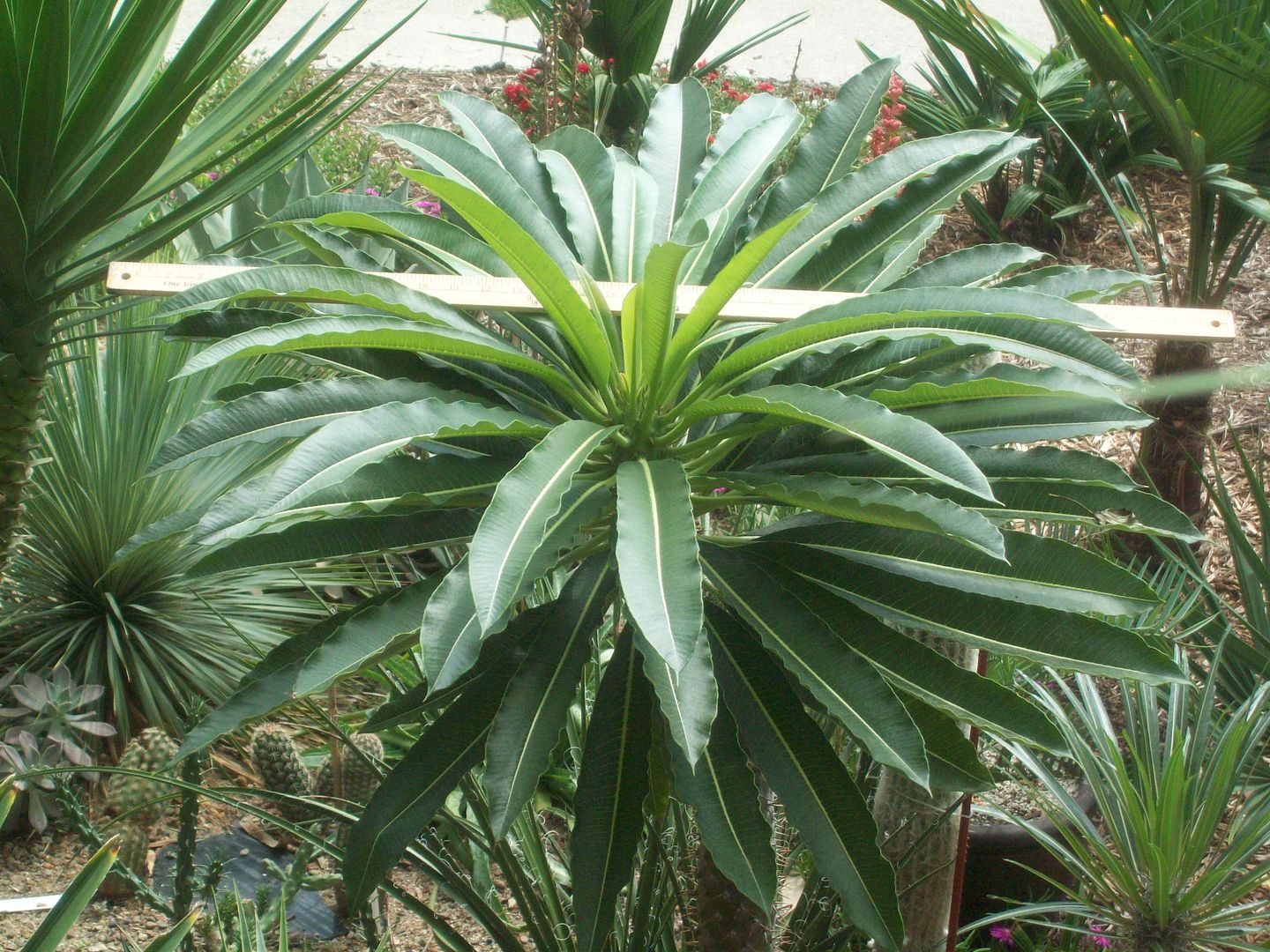 can't wait to see it next year...I think I'll put it in a bigger pot!
Pachypodium Fiherense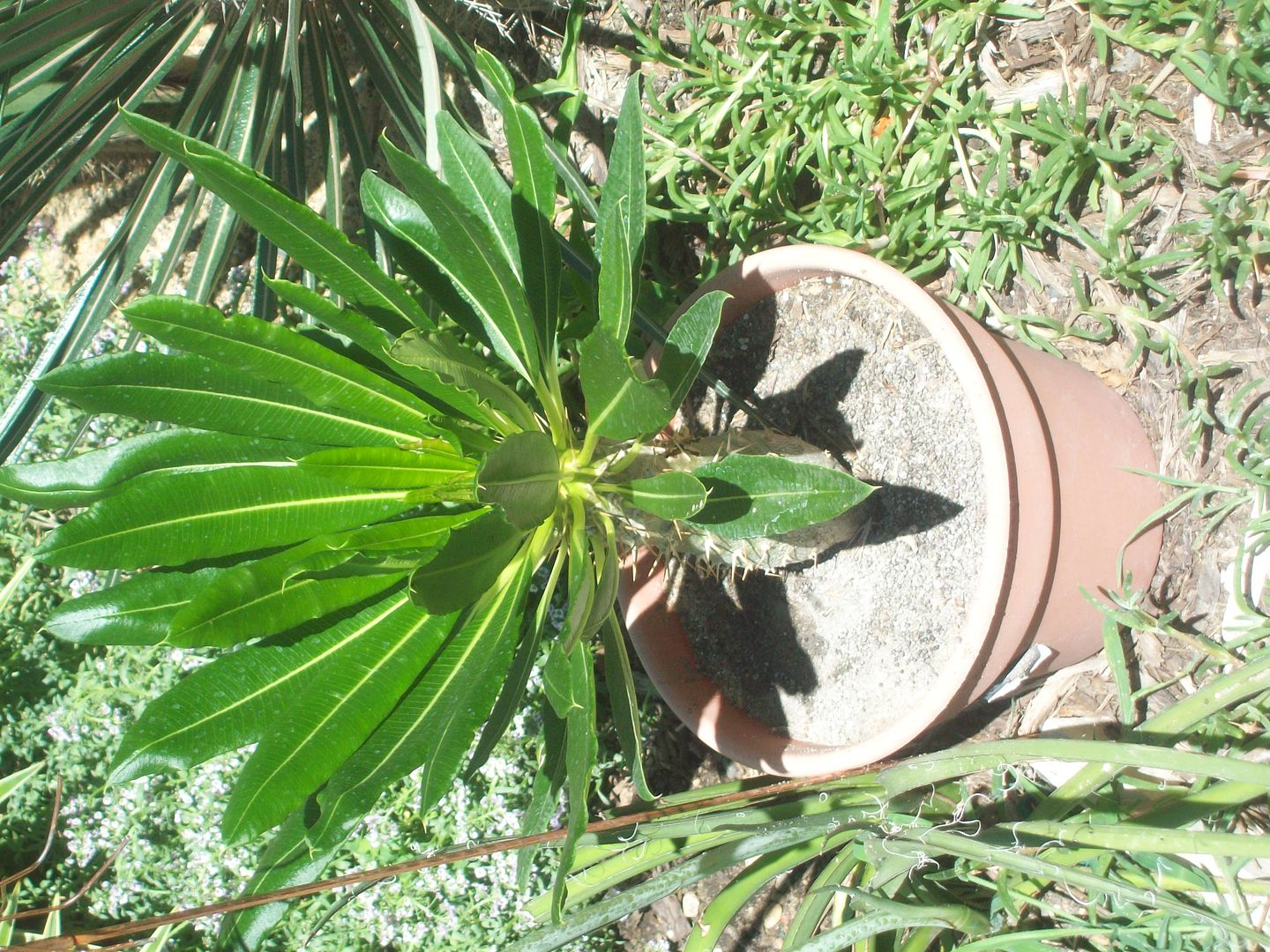 Pachypodium Geayi -in front of the Cereus-which(BTW)has grown out the whole branch on the left,the one in the center and the blue part of the one on the right-and I was wondering why the top didn't grow!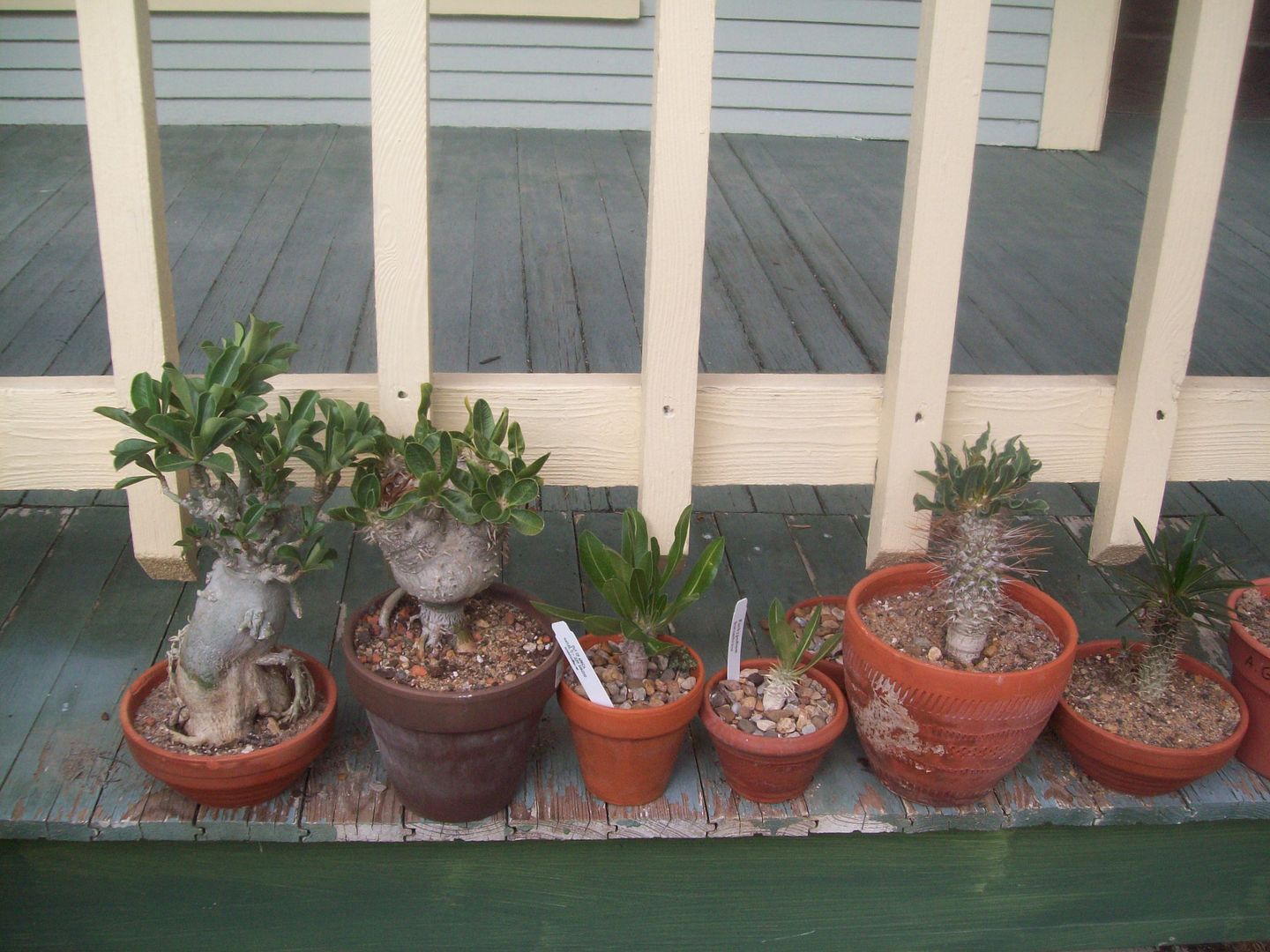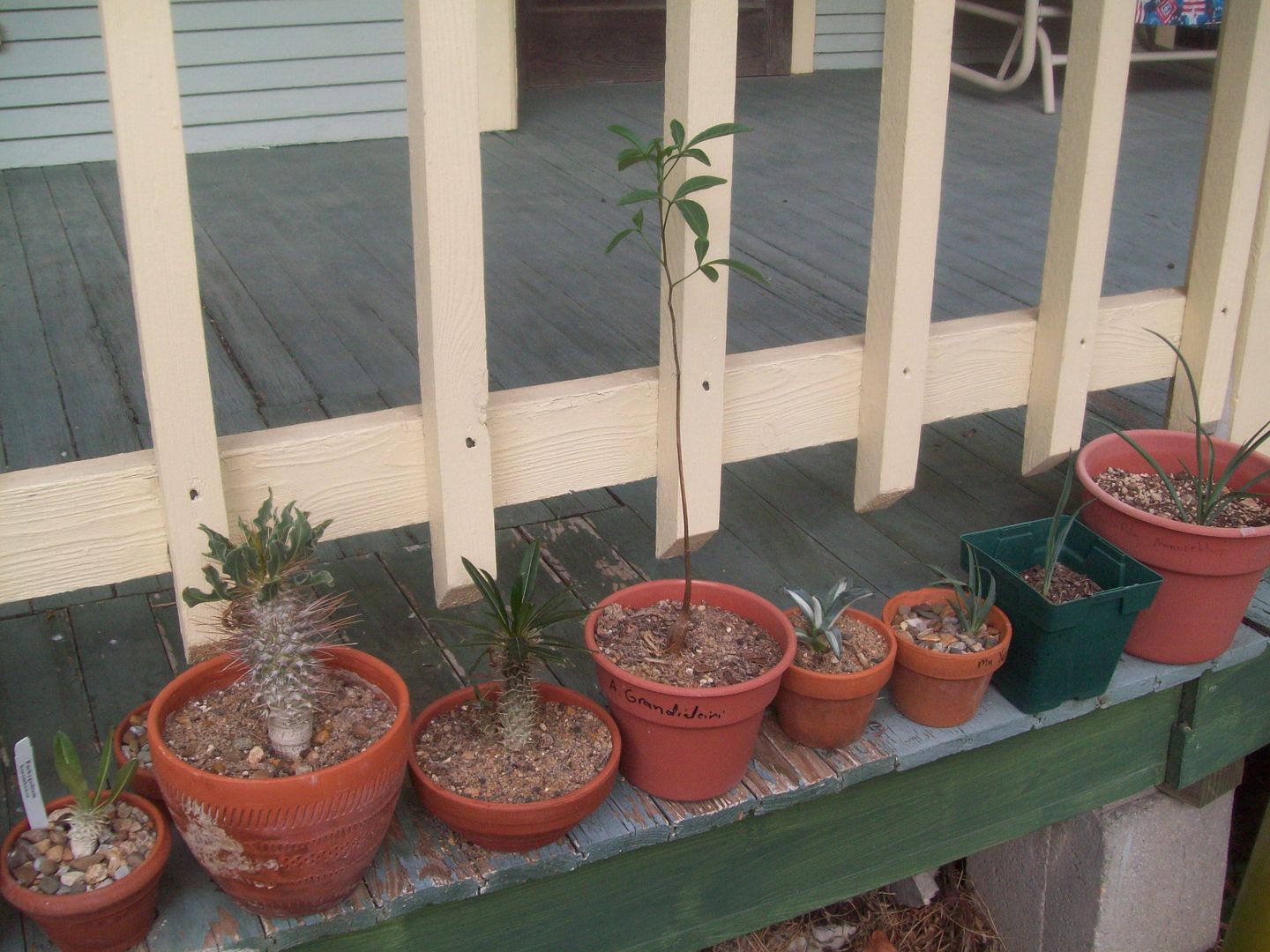 Sequoia is 7' 1"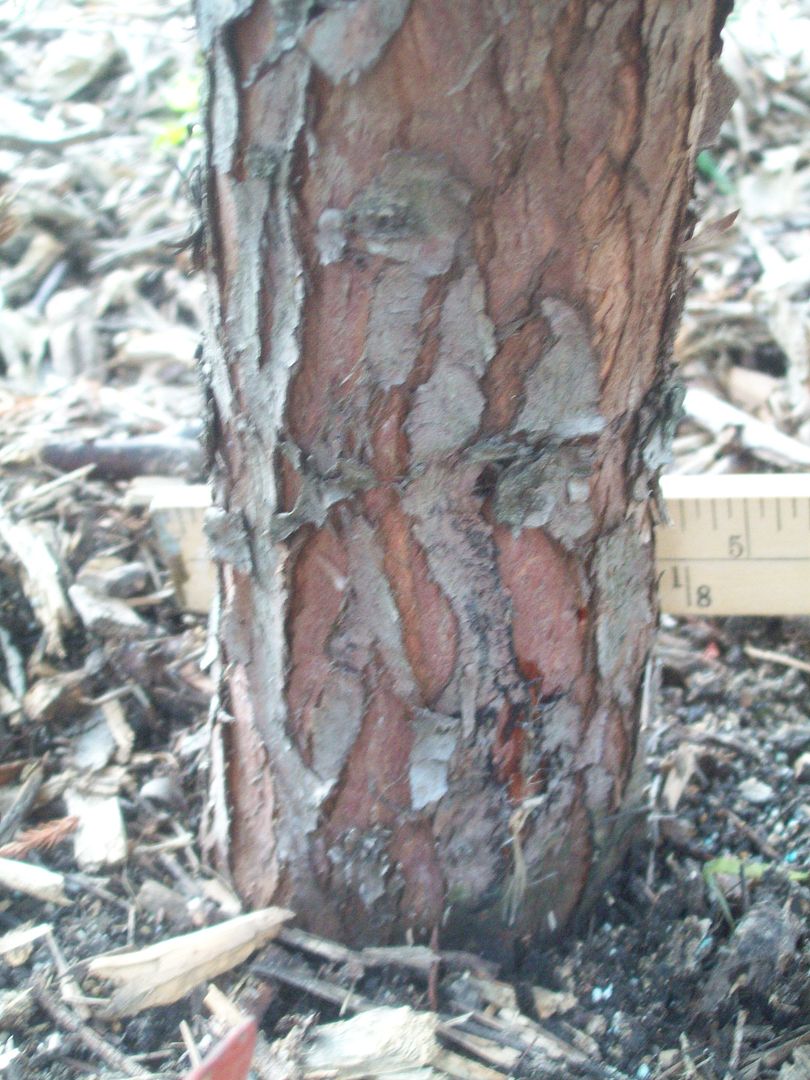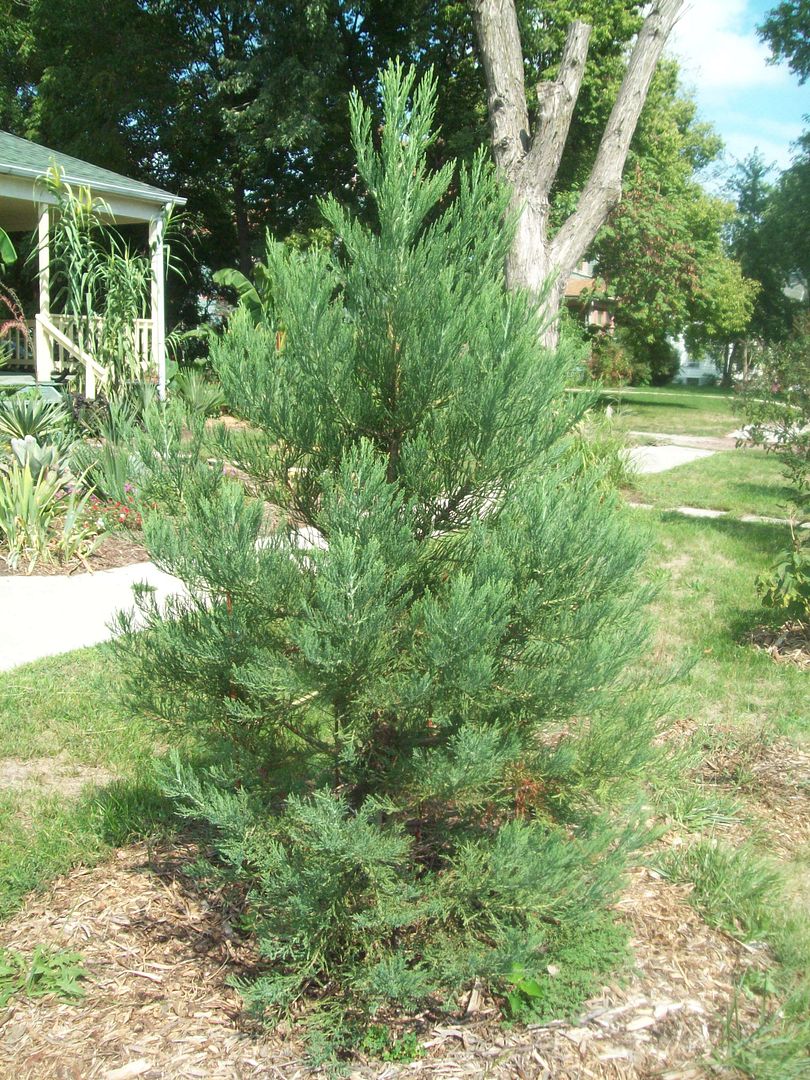 This Fiddle leaf fig has grown out everything above the yardstick in 6 weeks or so?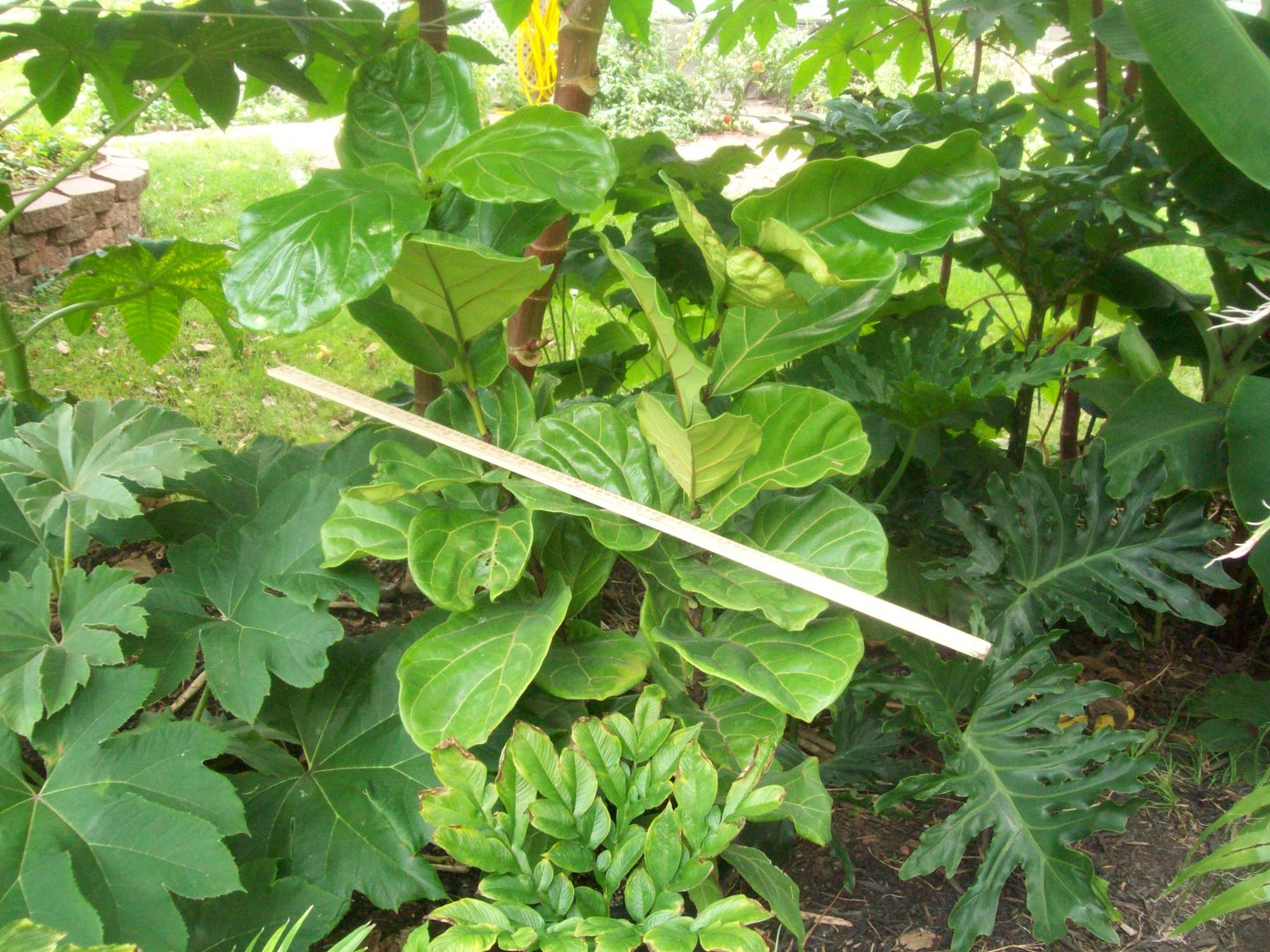 Philodendron (Hope) or is it Hype?
Whatever you call it-sure has grown a lot!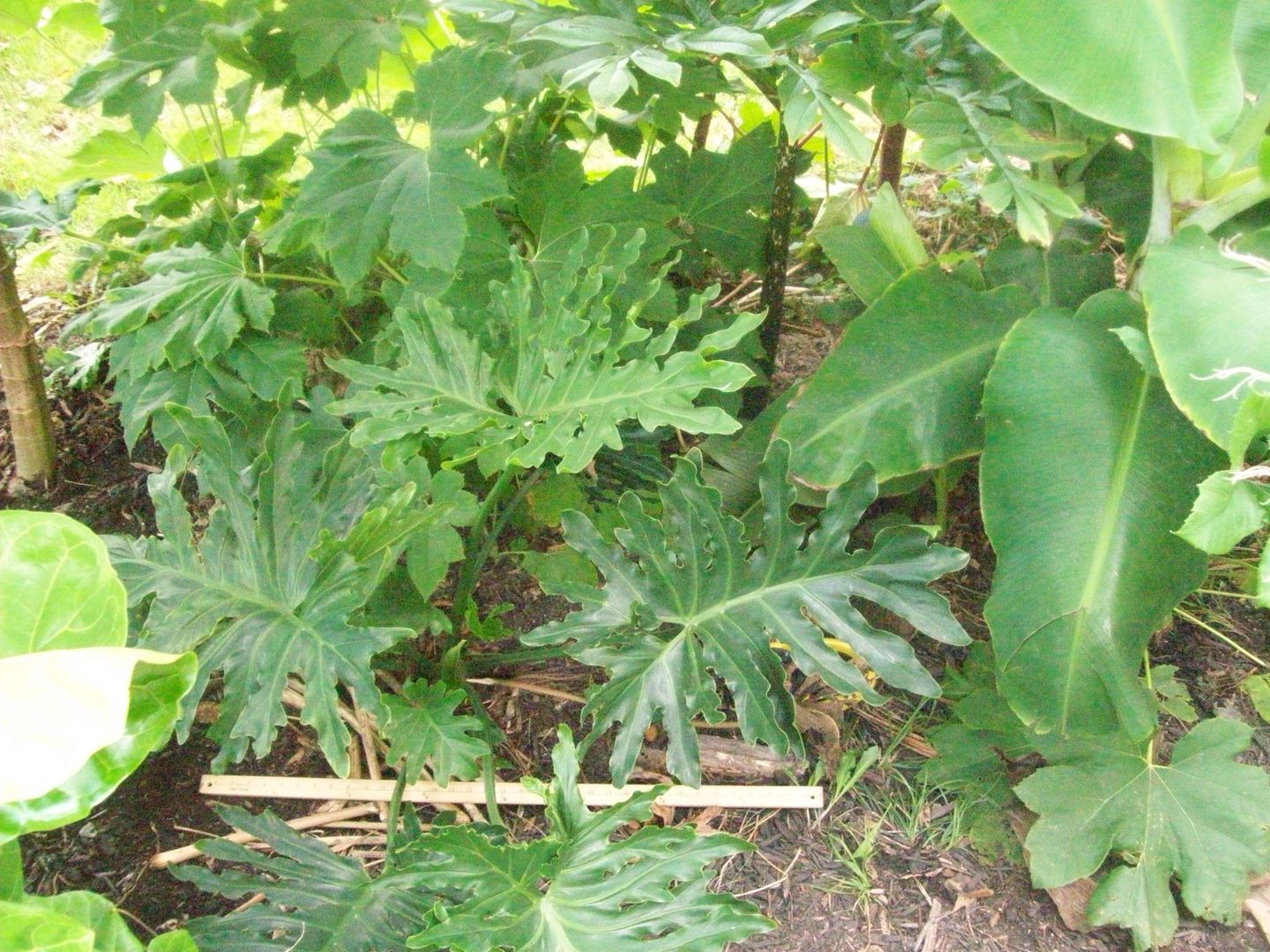 C.Maxima,L.Grandis,L.Ramsayi,T.Martianus(Khasia hills),T.Martianus.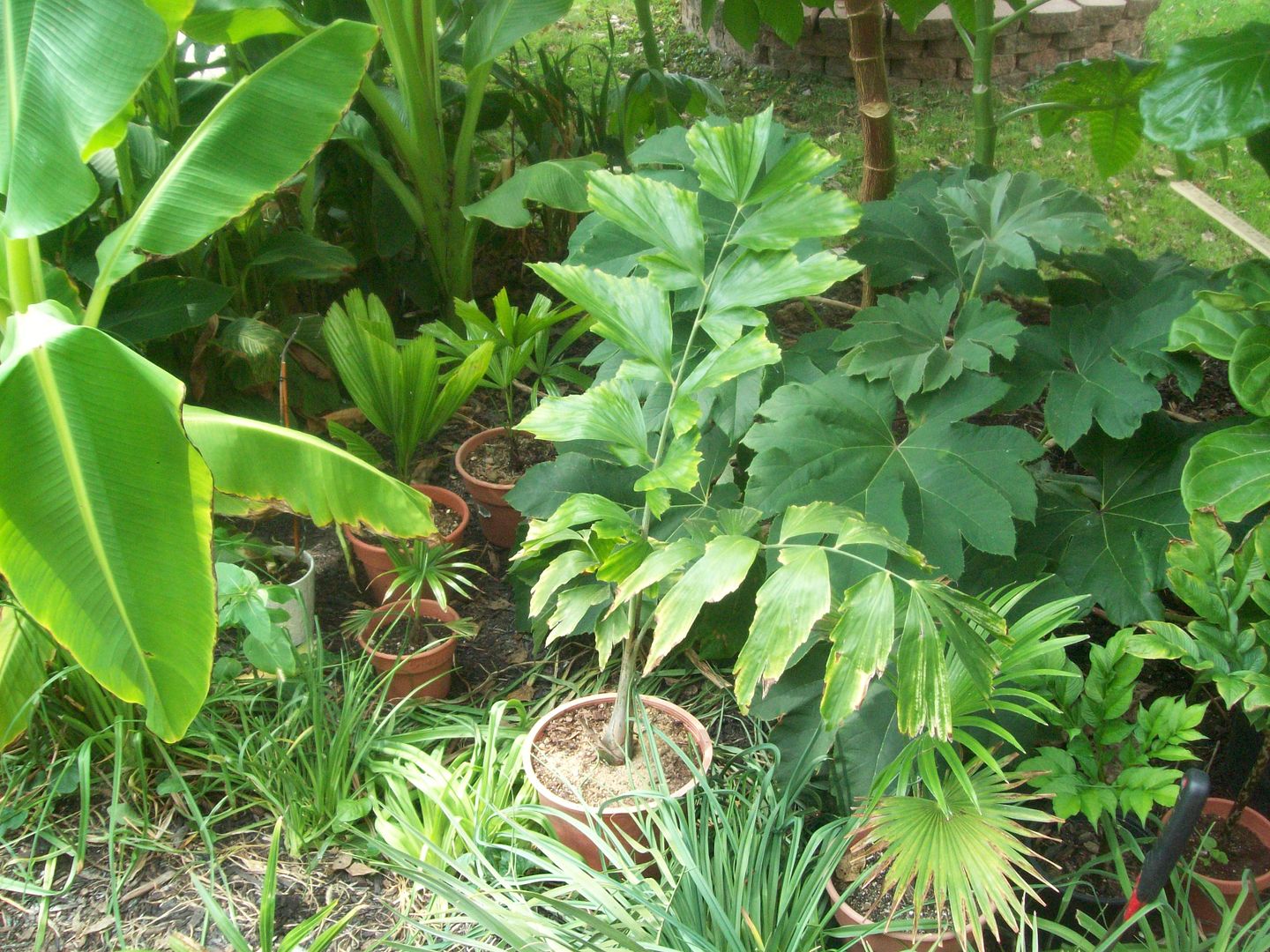 E.Glaucum
Siam Ruby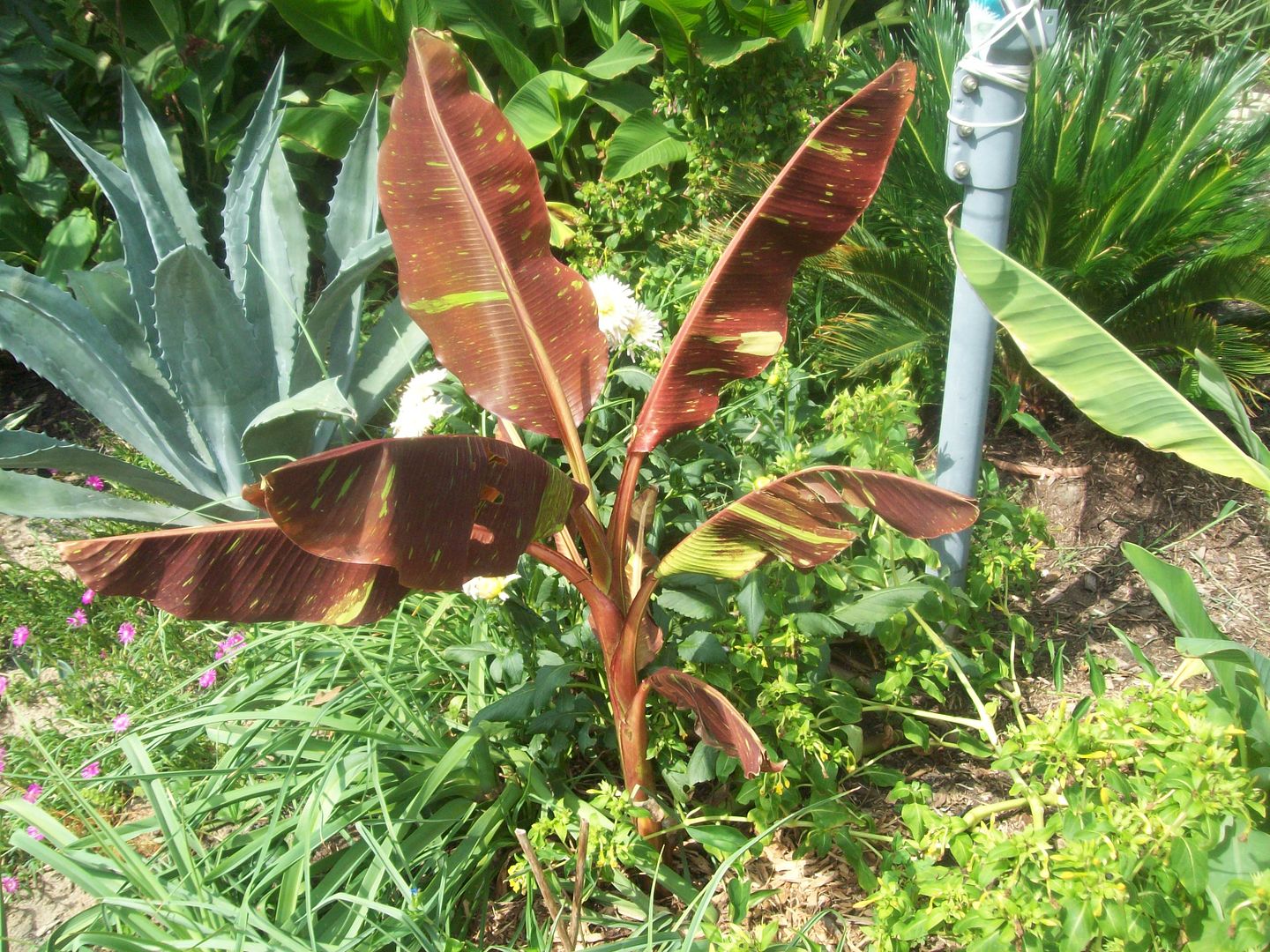 Rowe Red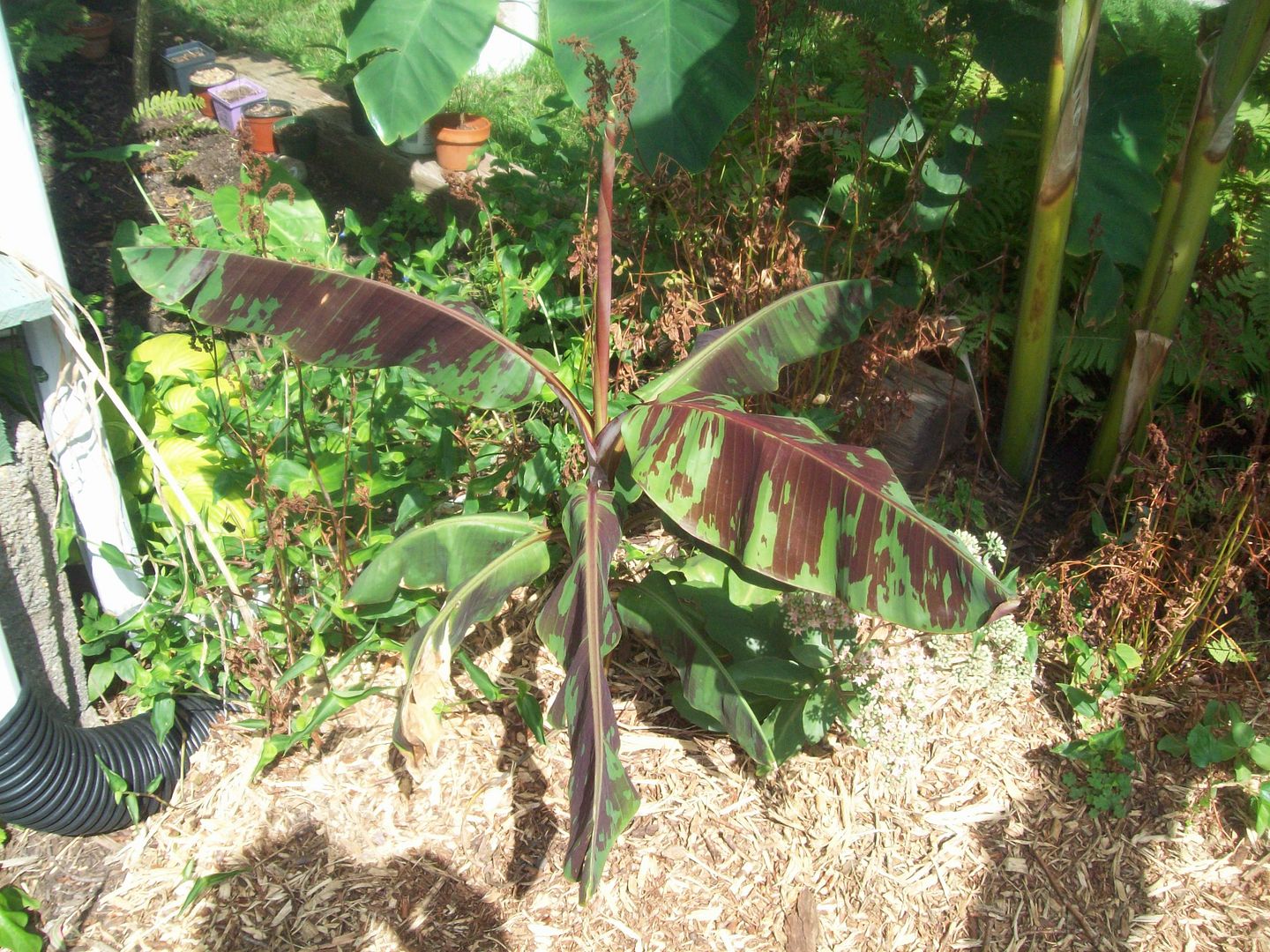 Few Sabal Lou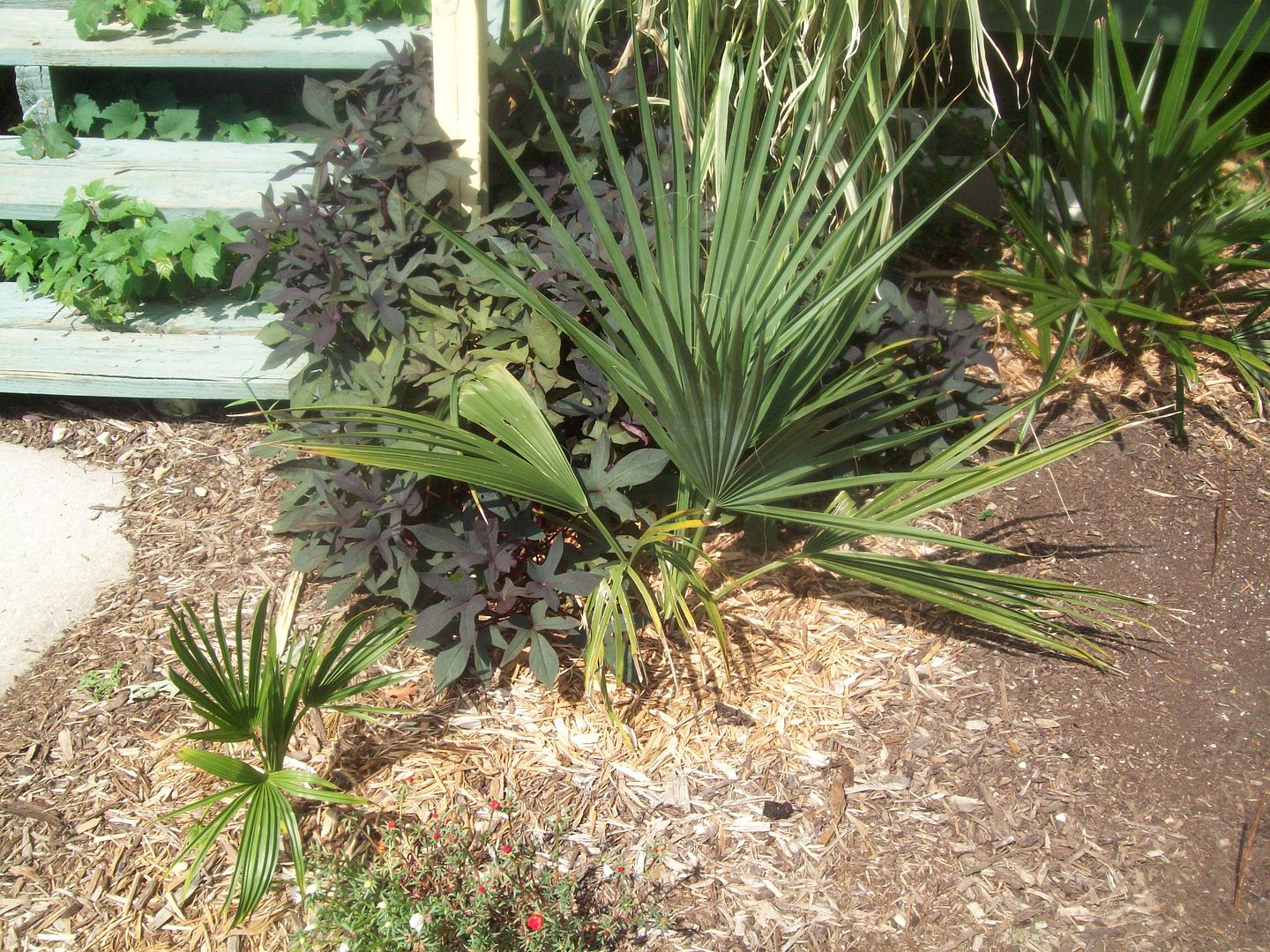 H.parviflora -the one one the other side bloomed this spring-still going too.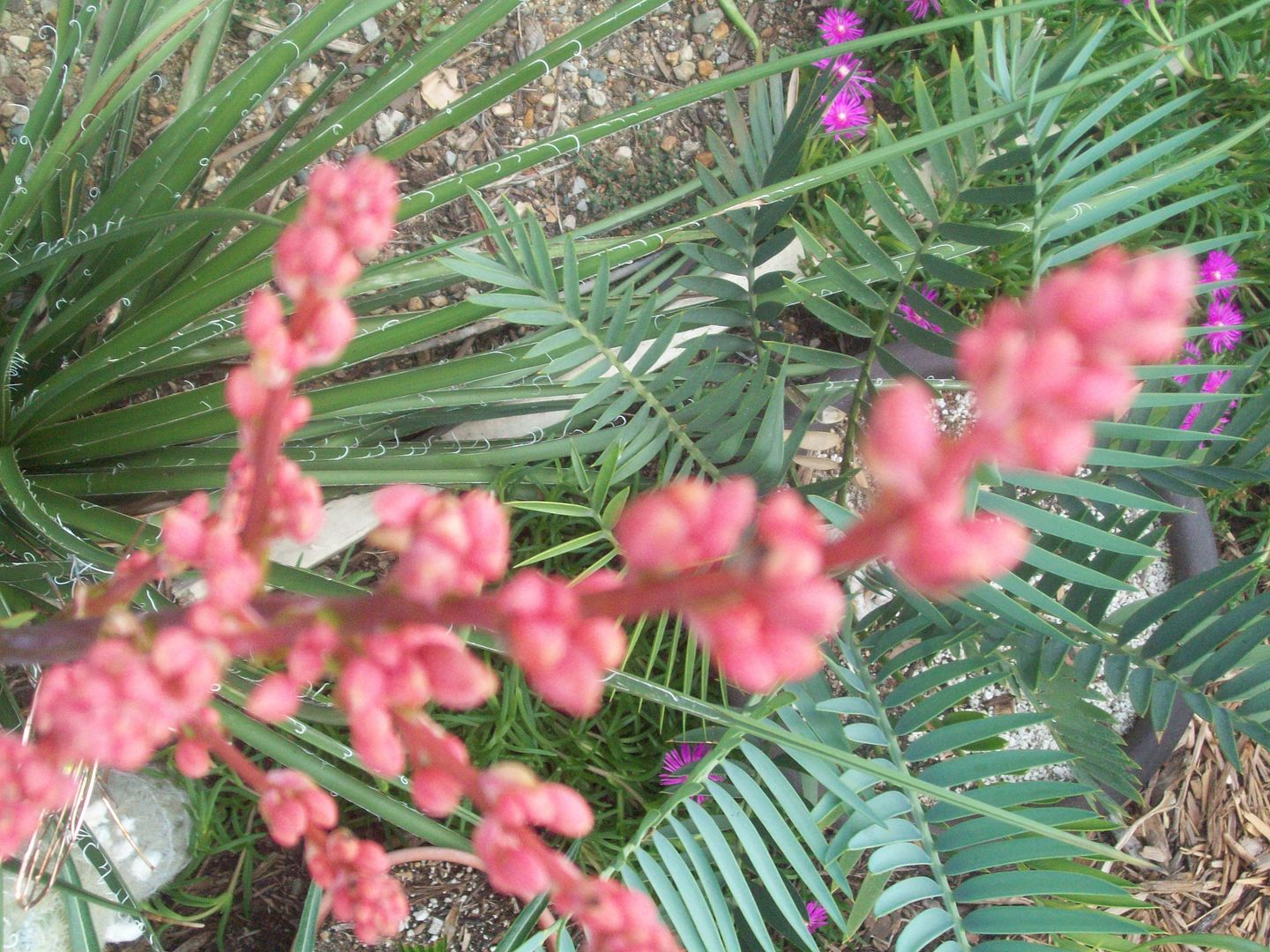 A.Parryi(blue form)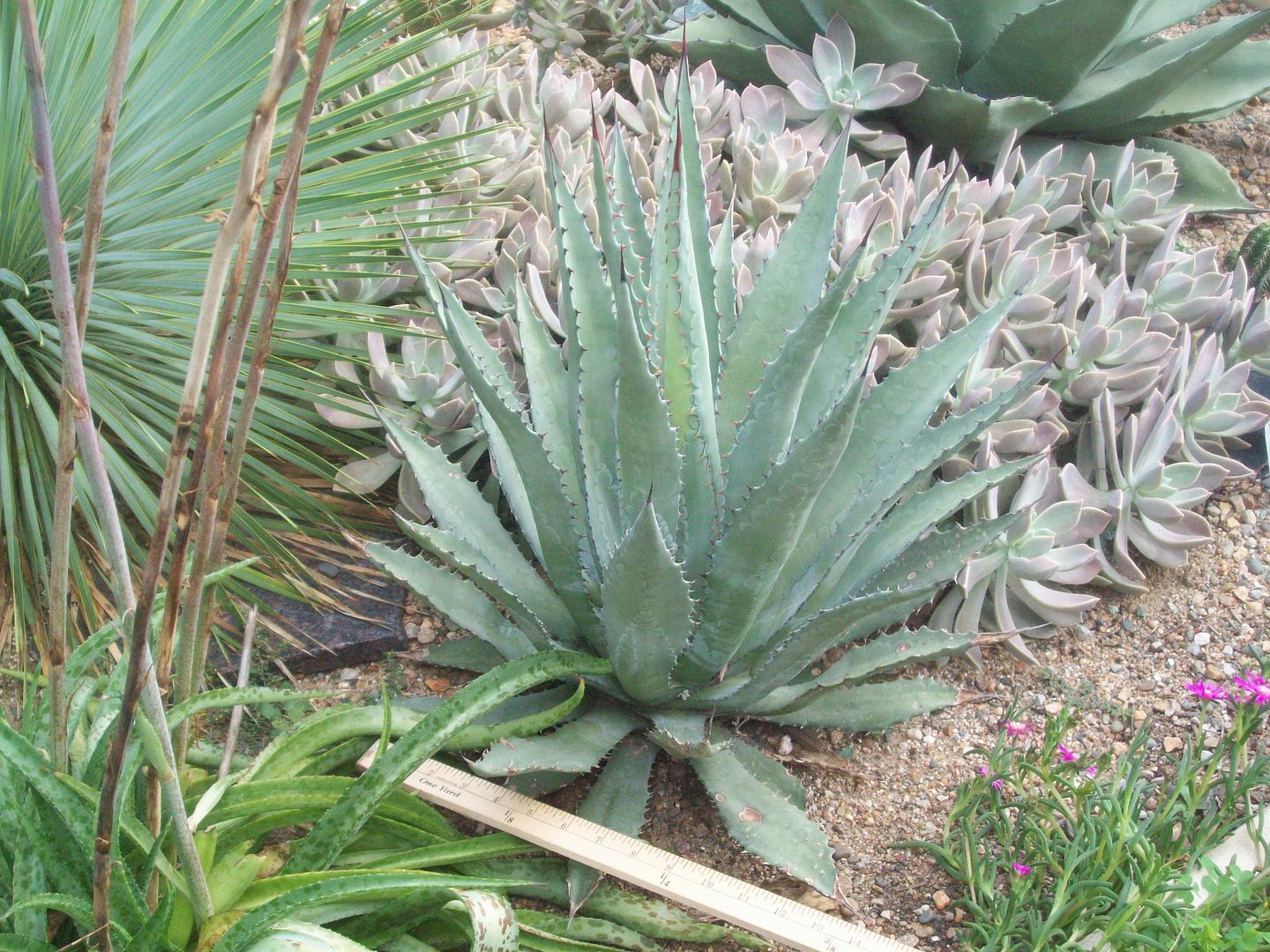 Trichocereus Terscheckii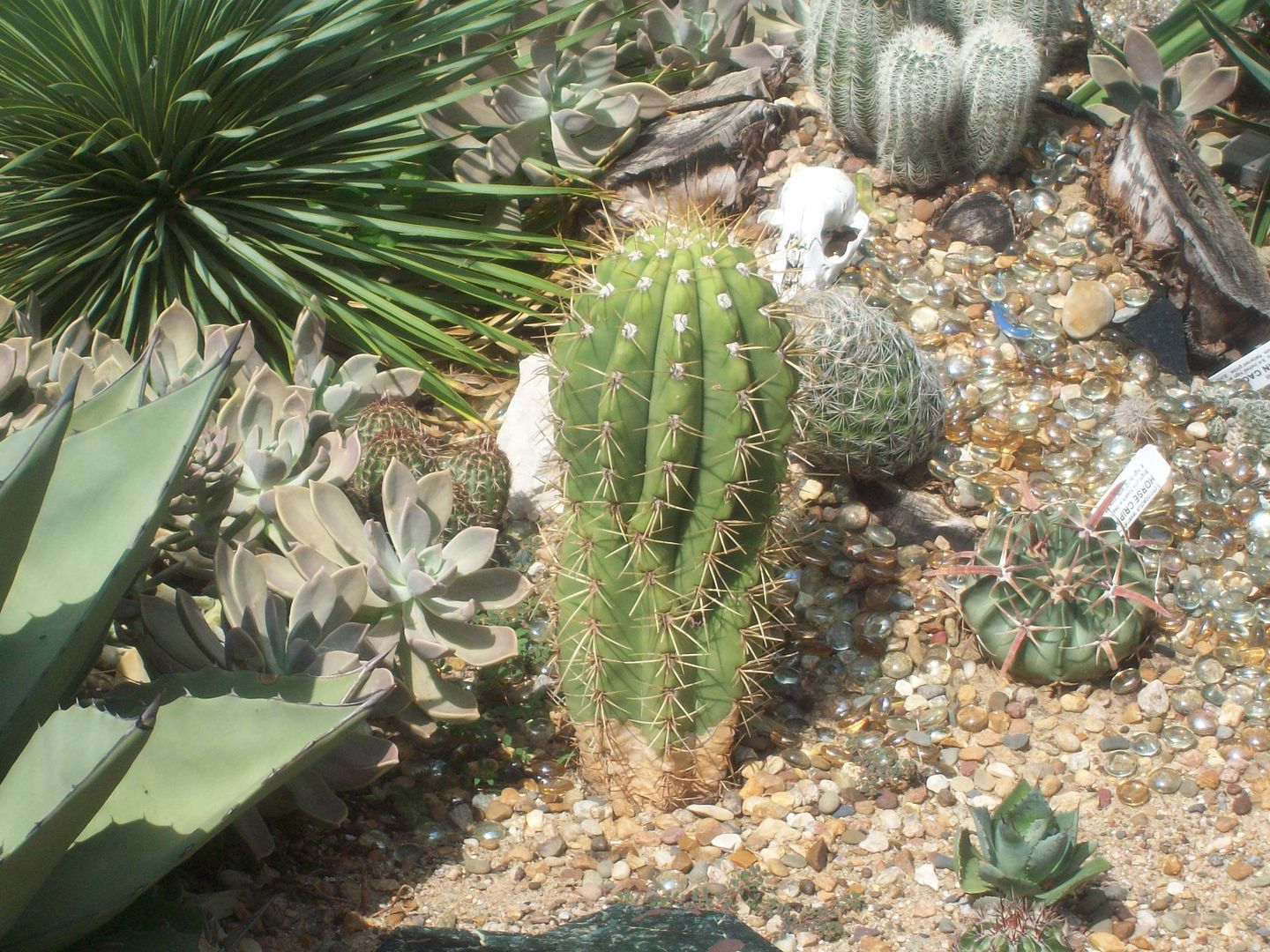 A.Parryi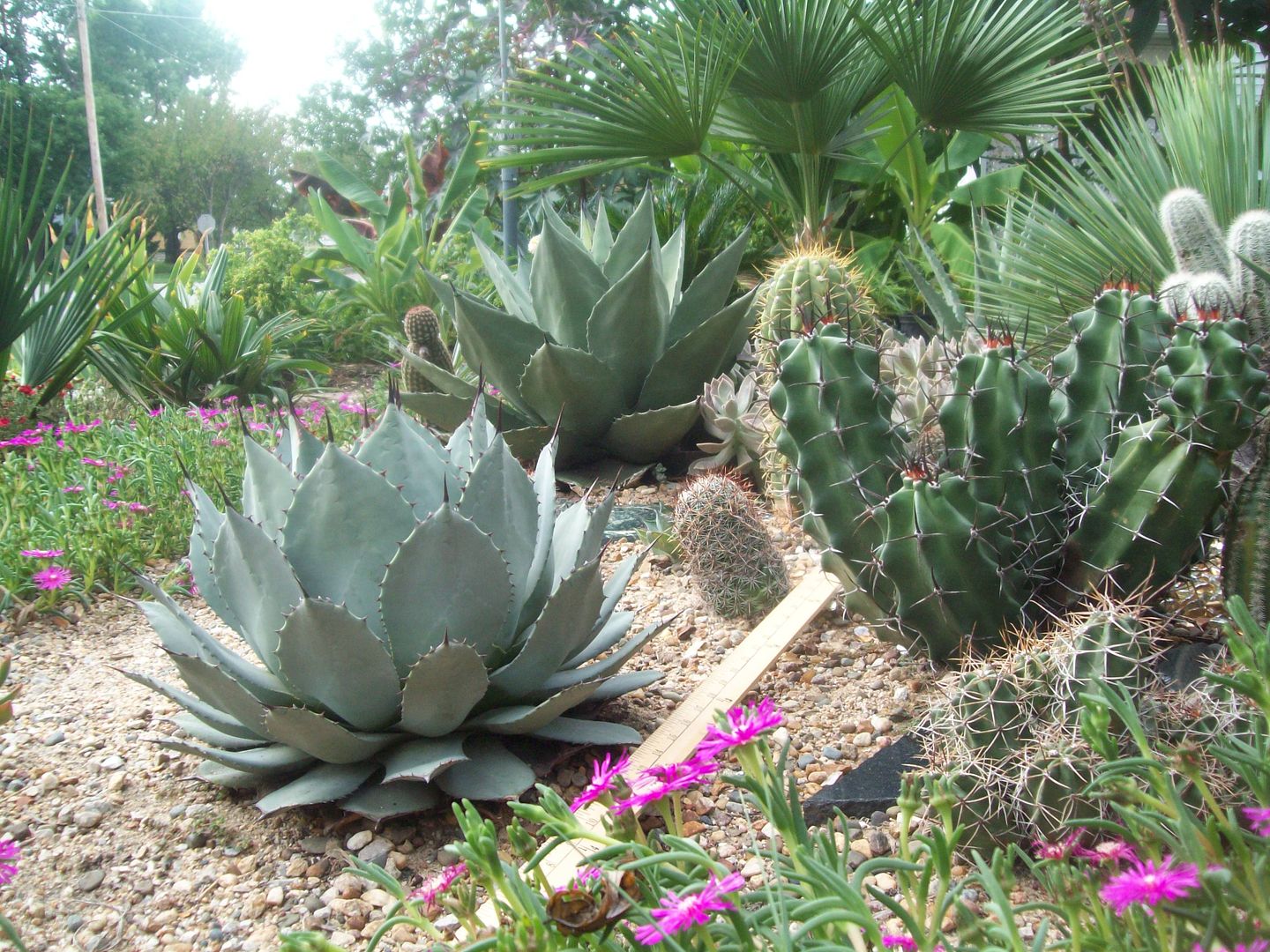 One of Garry's(Coldplant)Stonegate Princeps.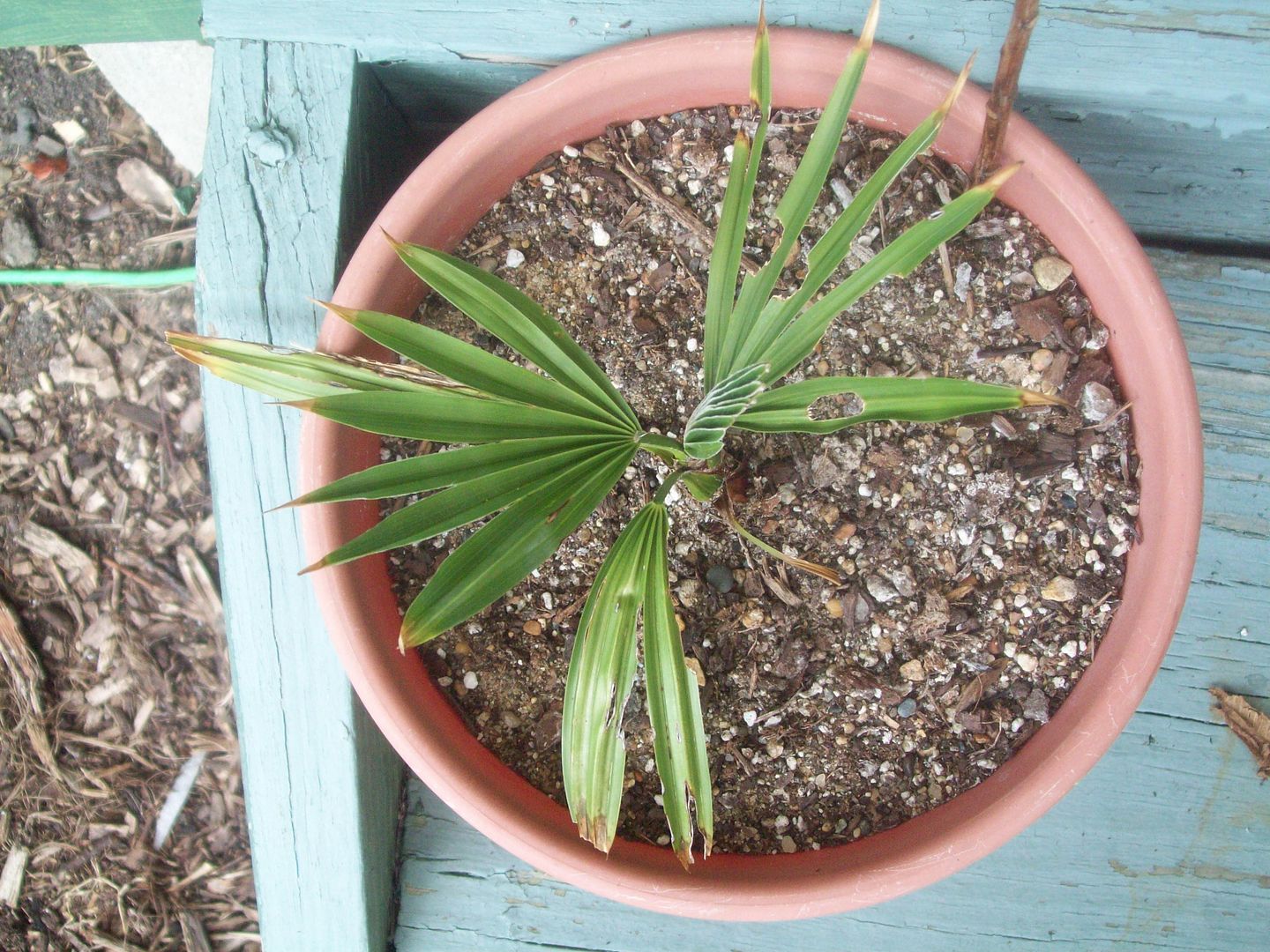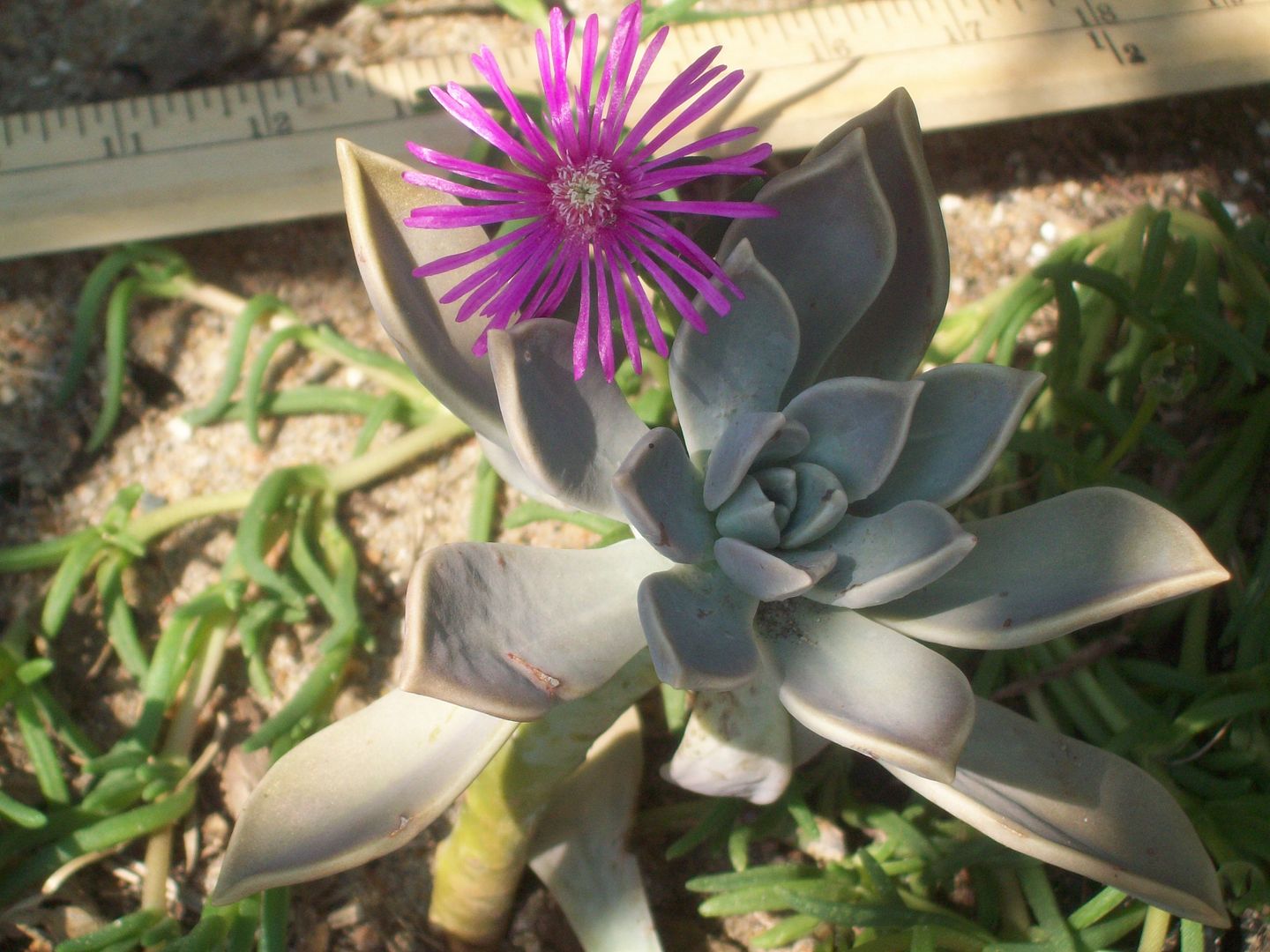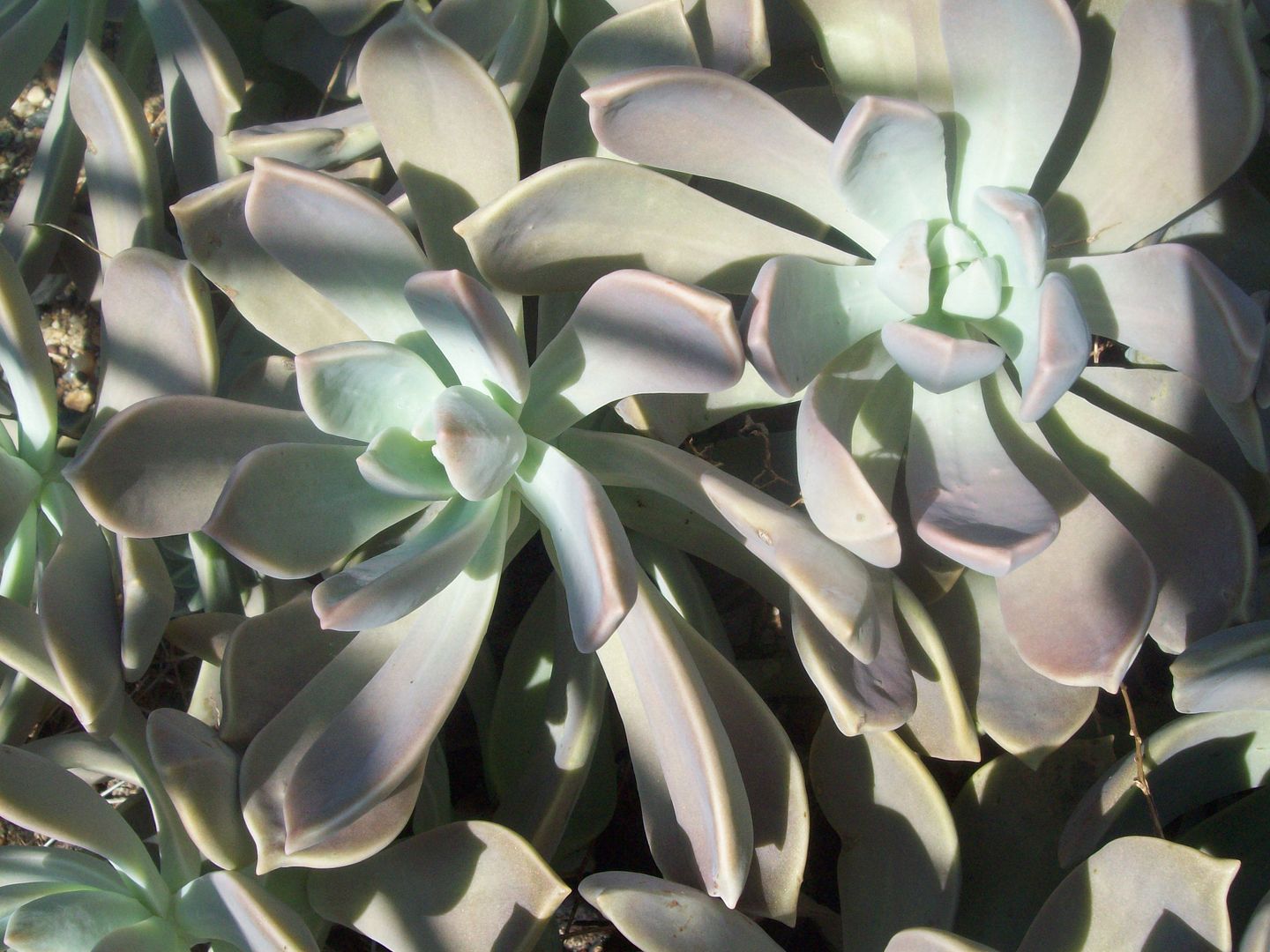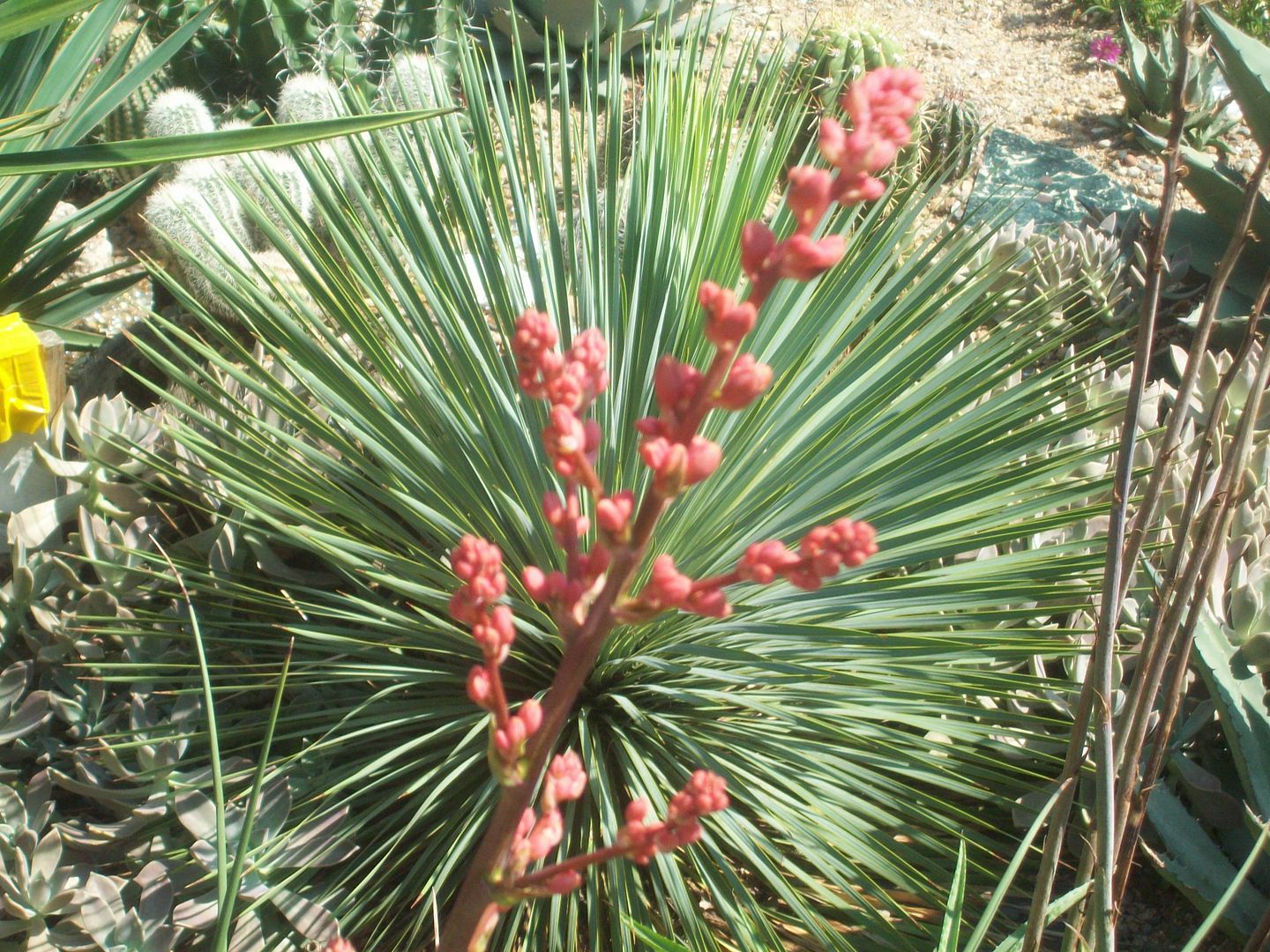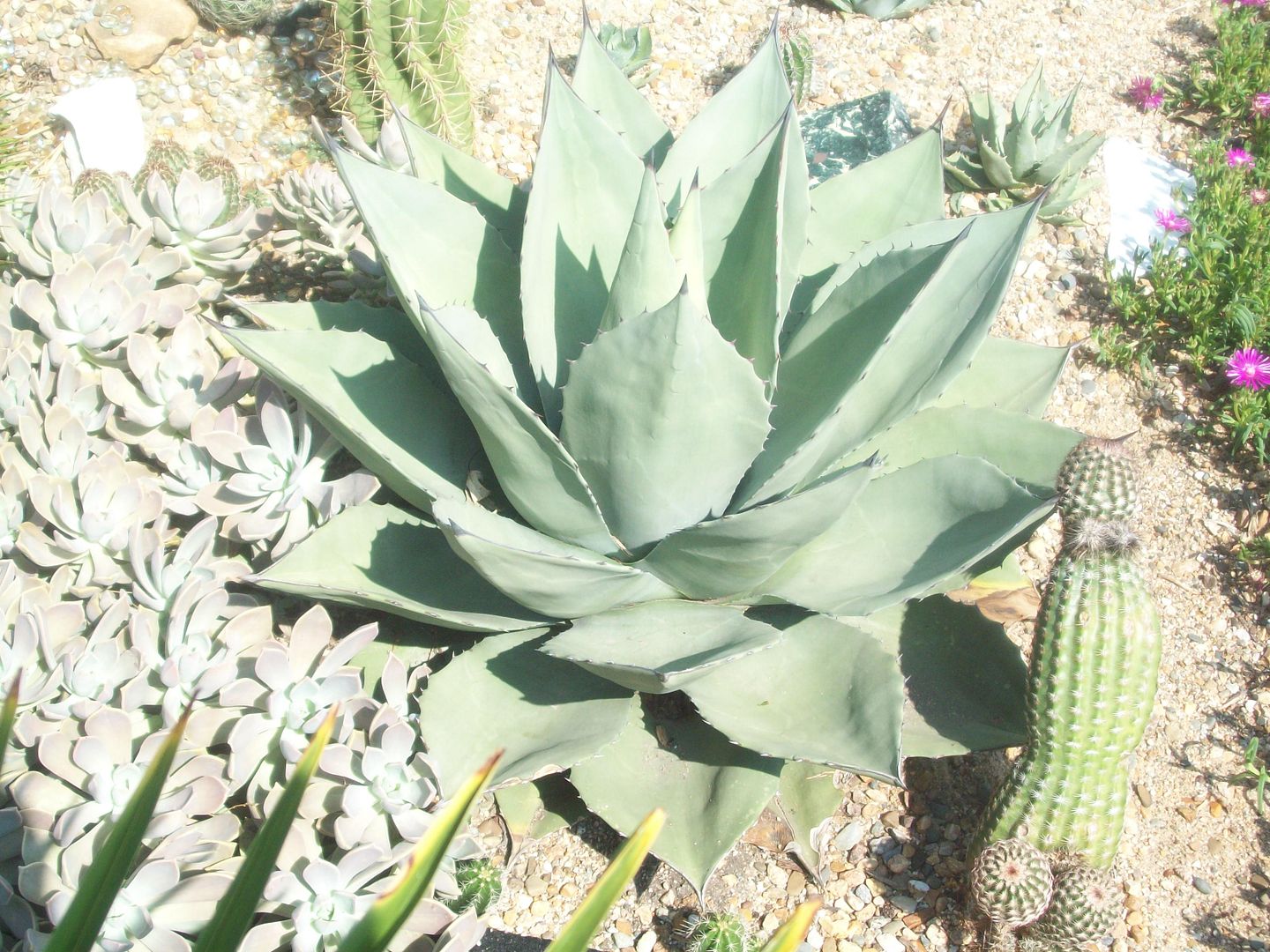 T.Princeps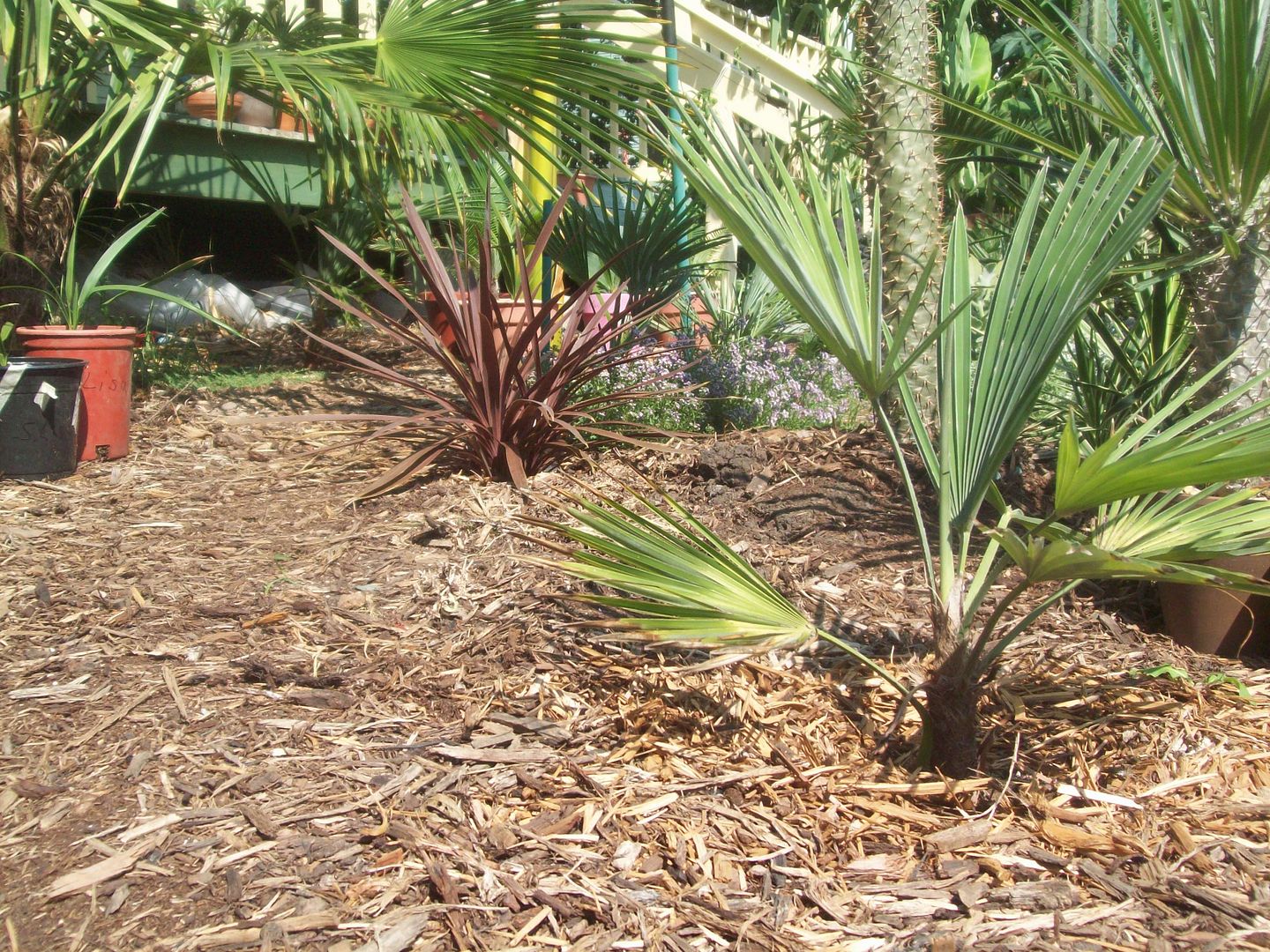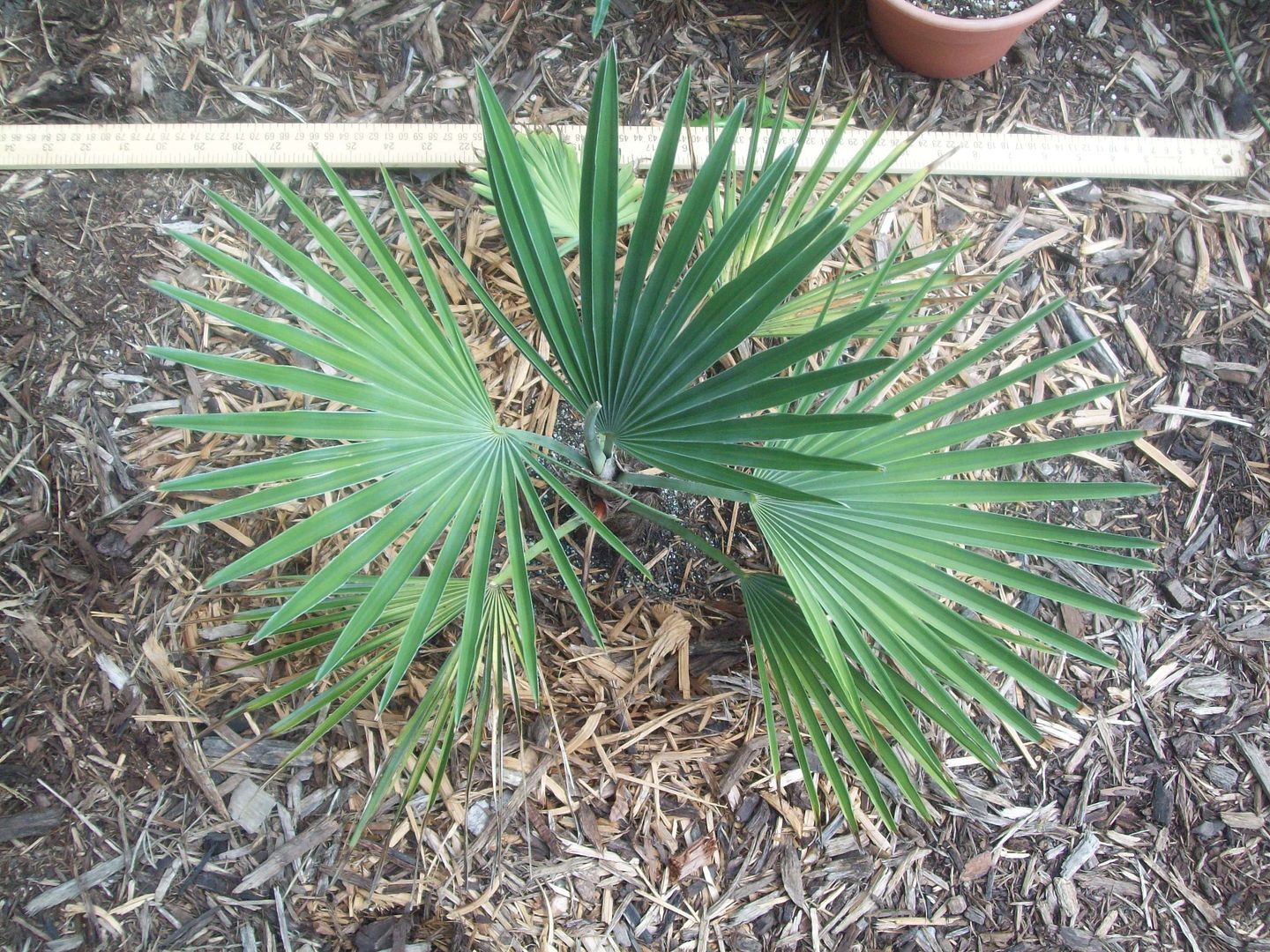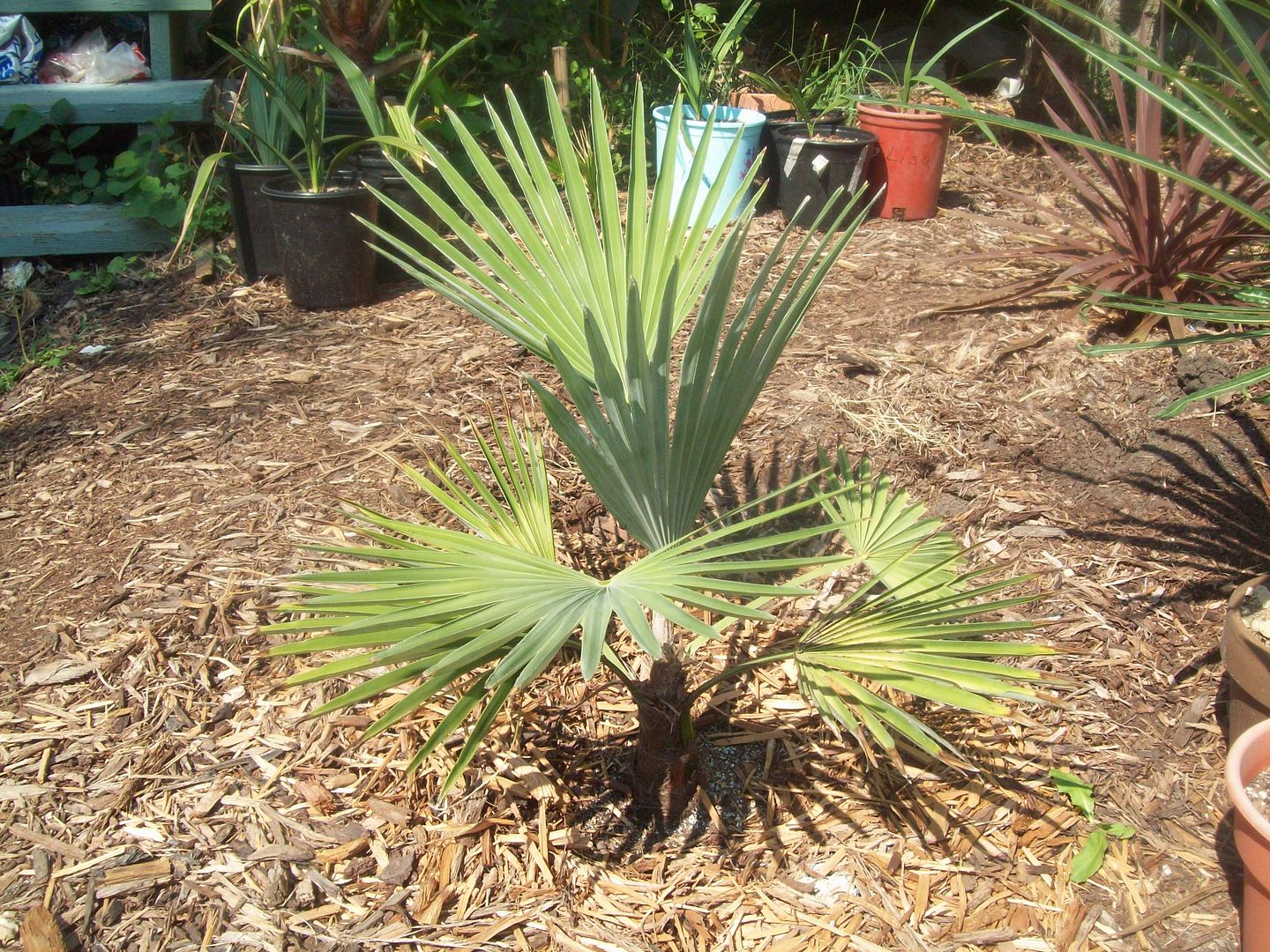 Another Princeps-planted in Feb
Washy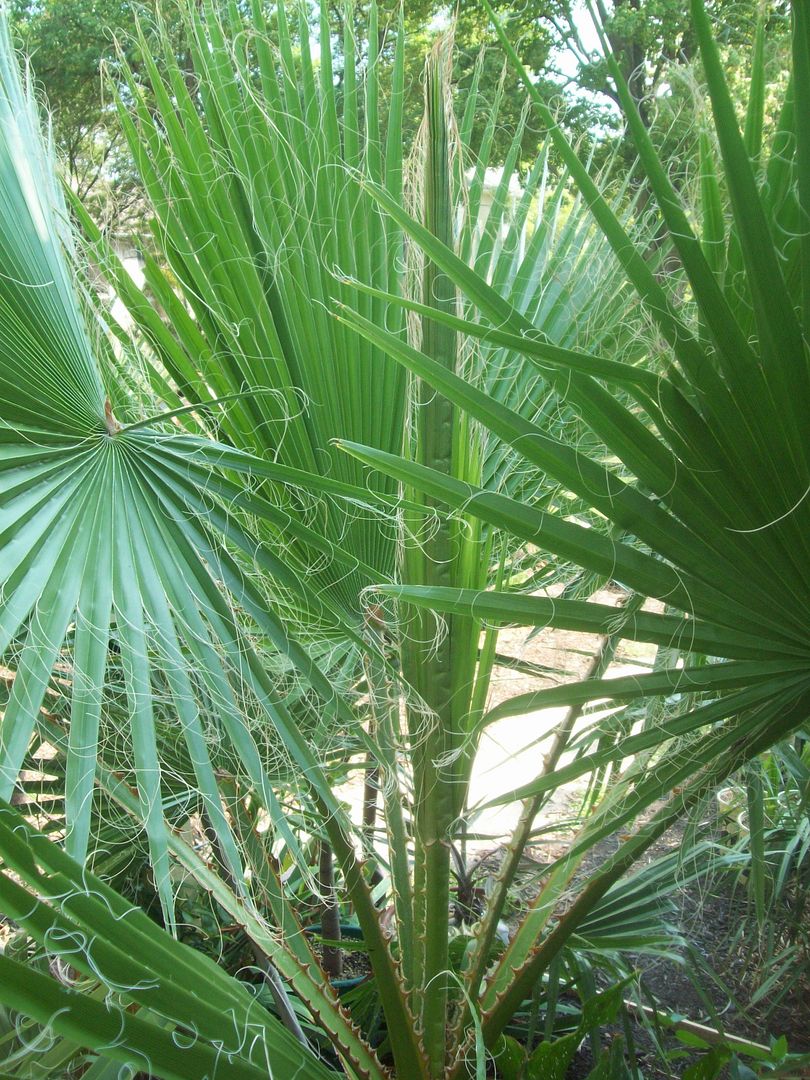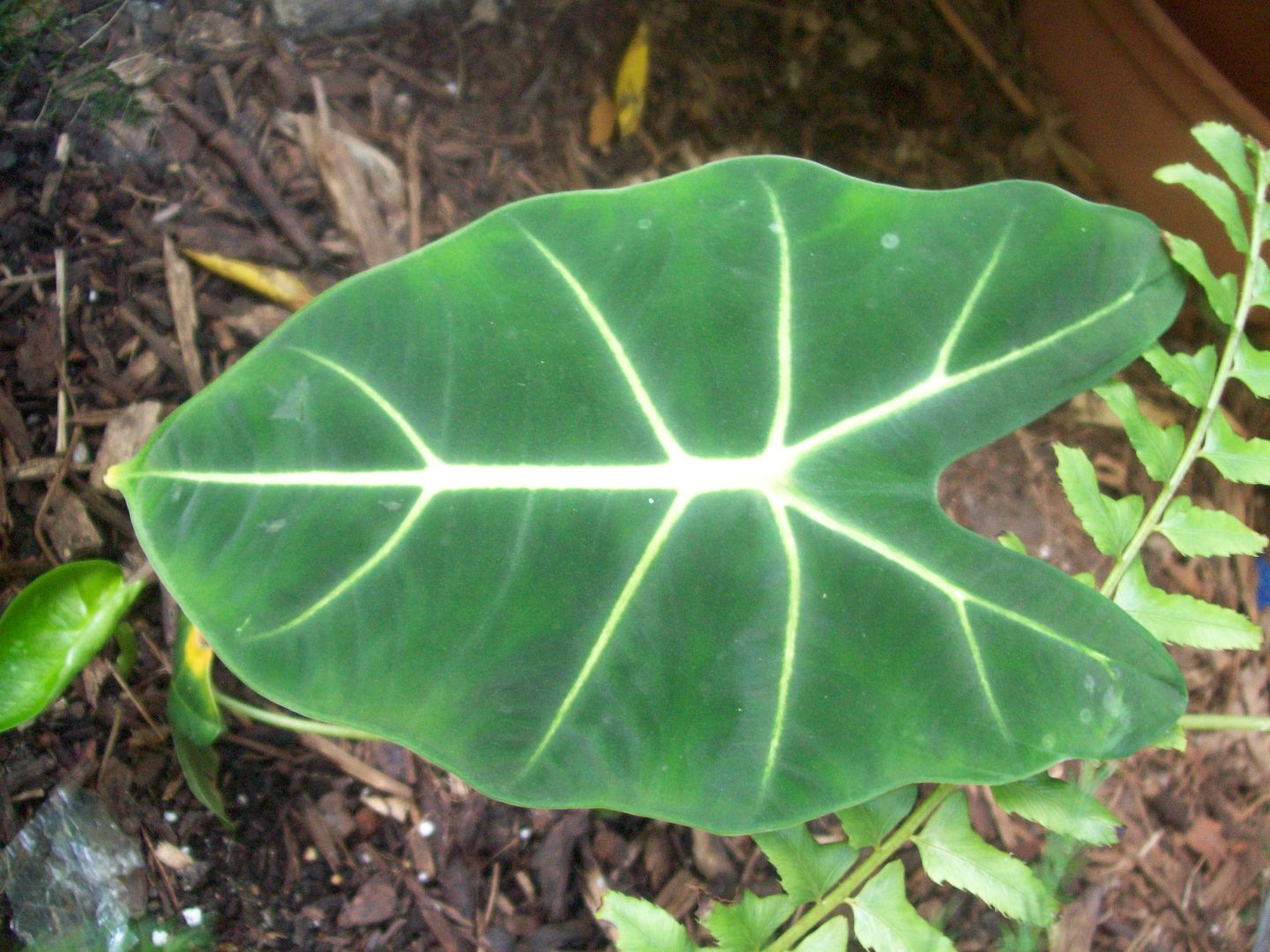 Castor beans...somewhere in the neighborhood of 13' while they stand.
Castors on the east side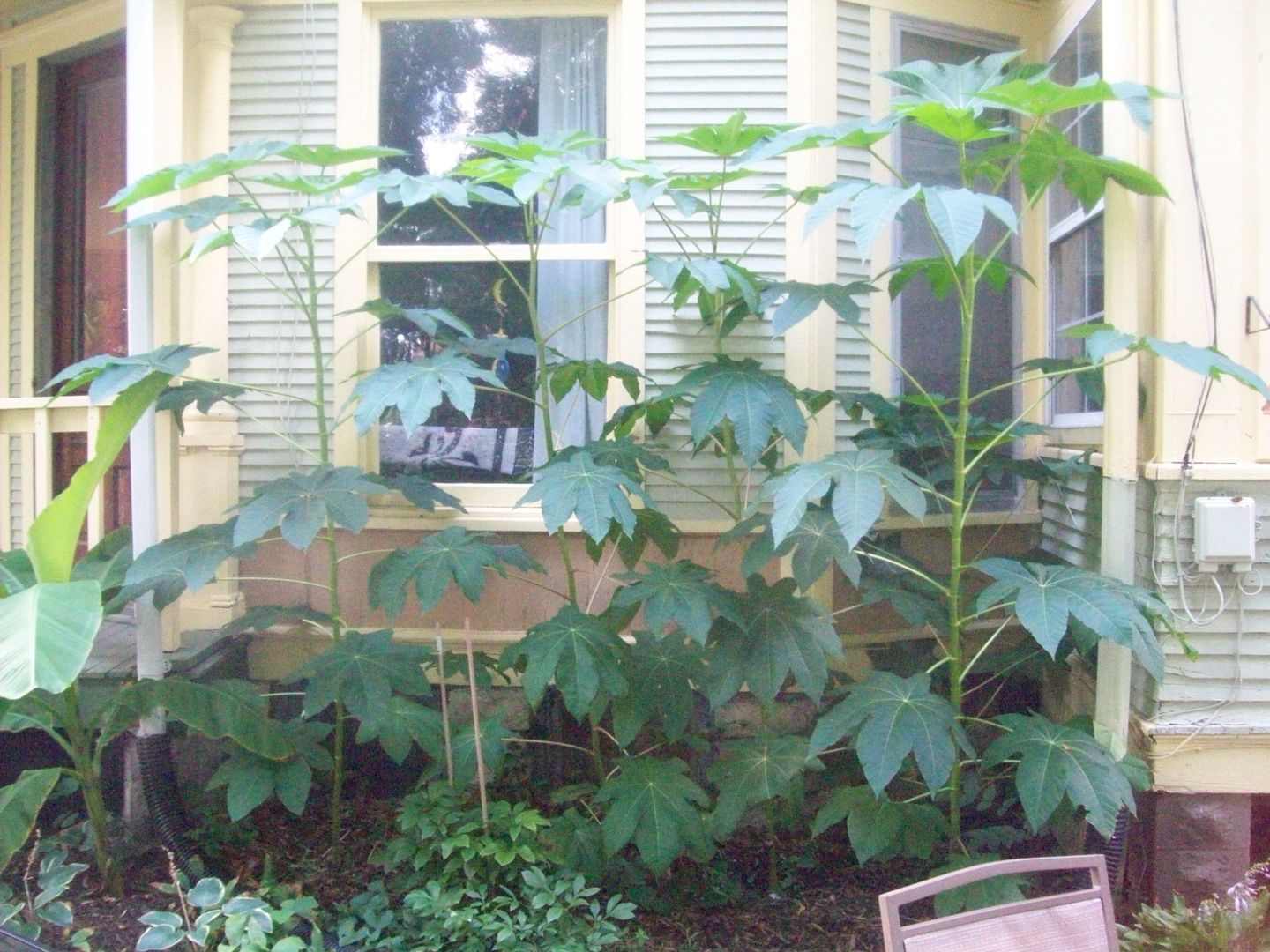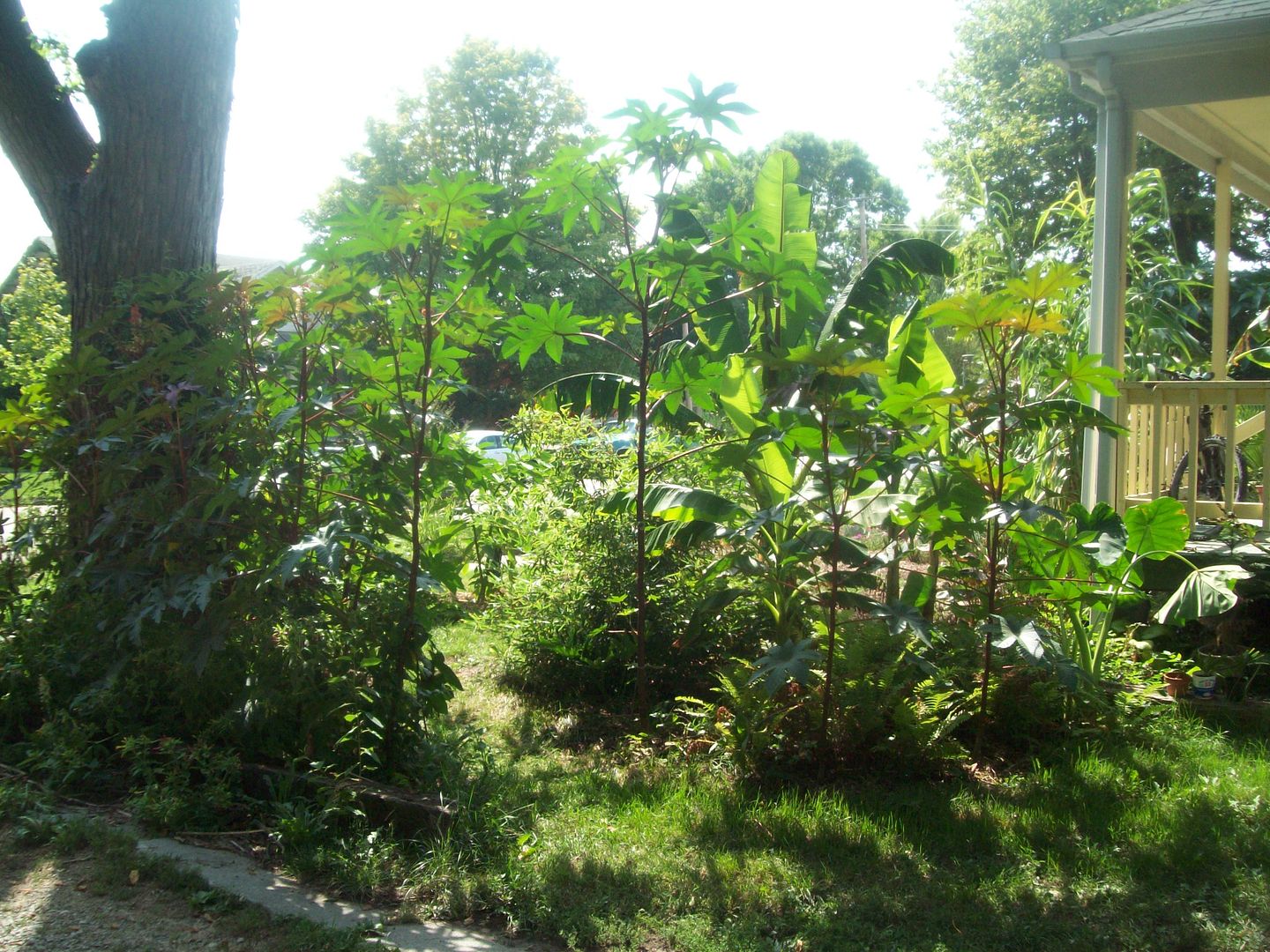 A.Nigra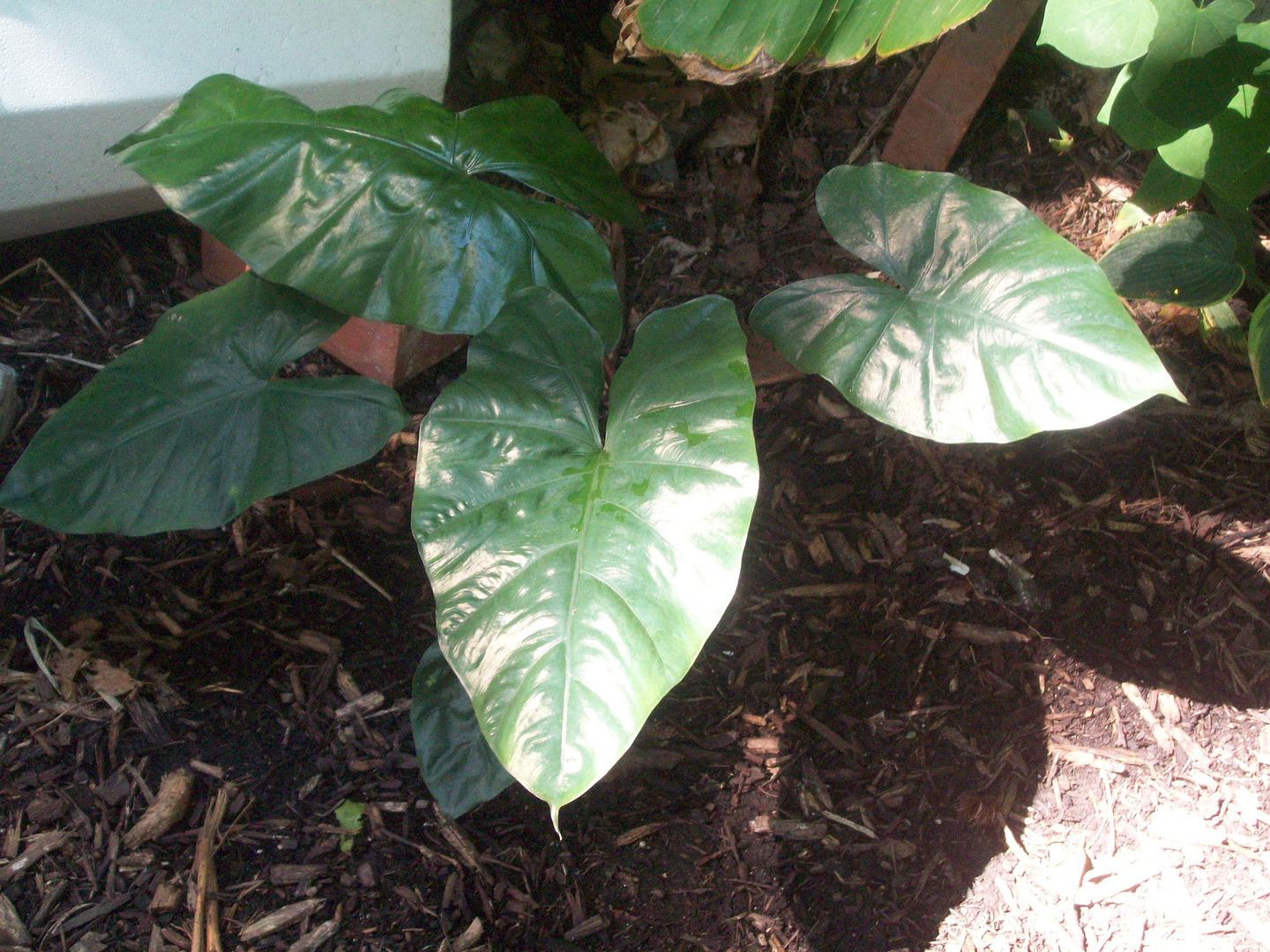 3 of the Corpse lilies have 60" spreads and are about 3 1/2' tall.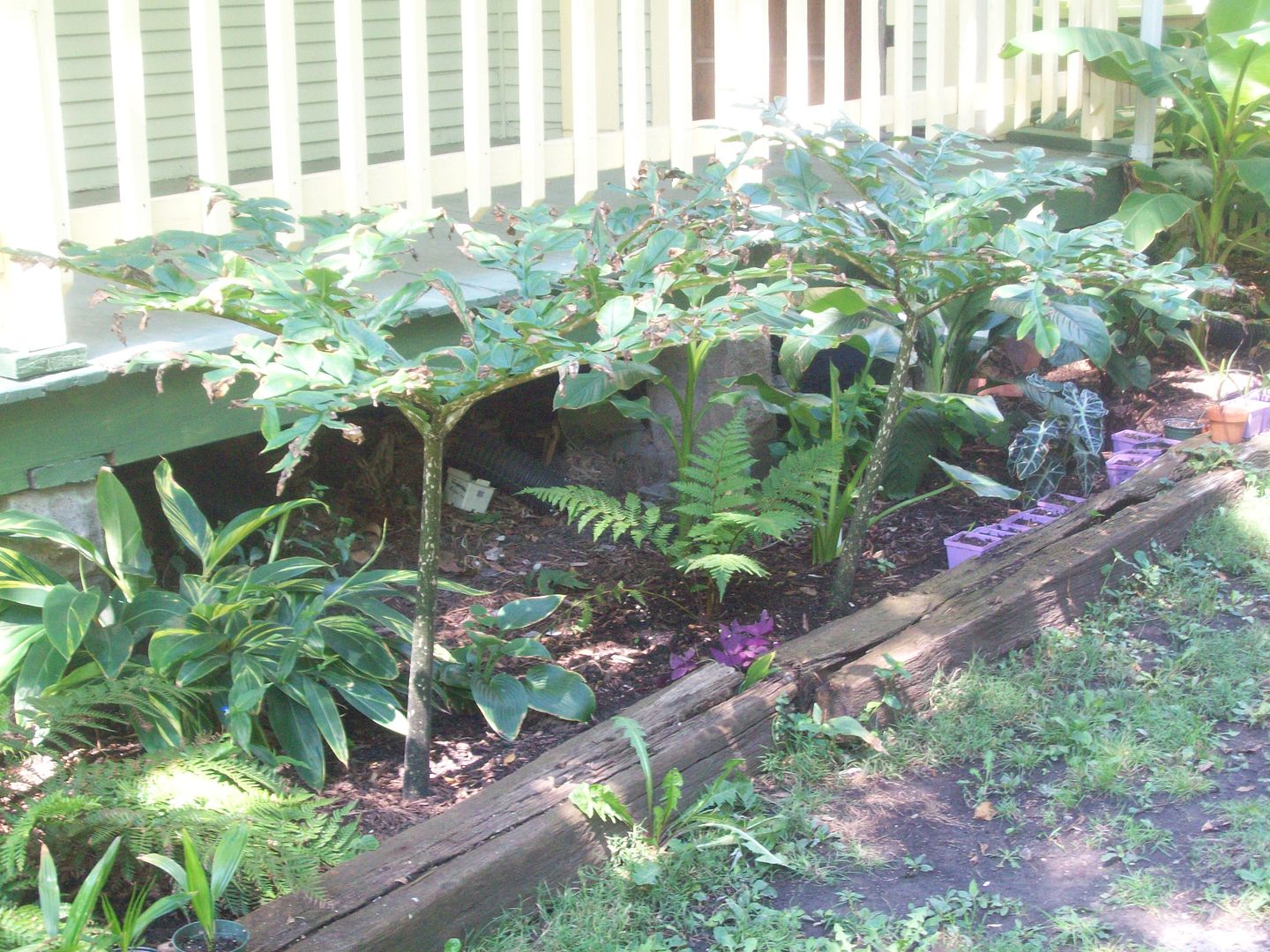 One of the backups for the C.Cooperi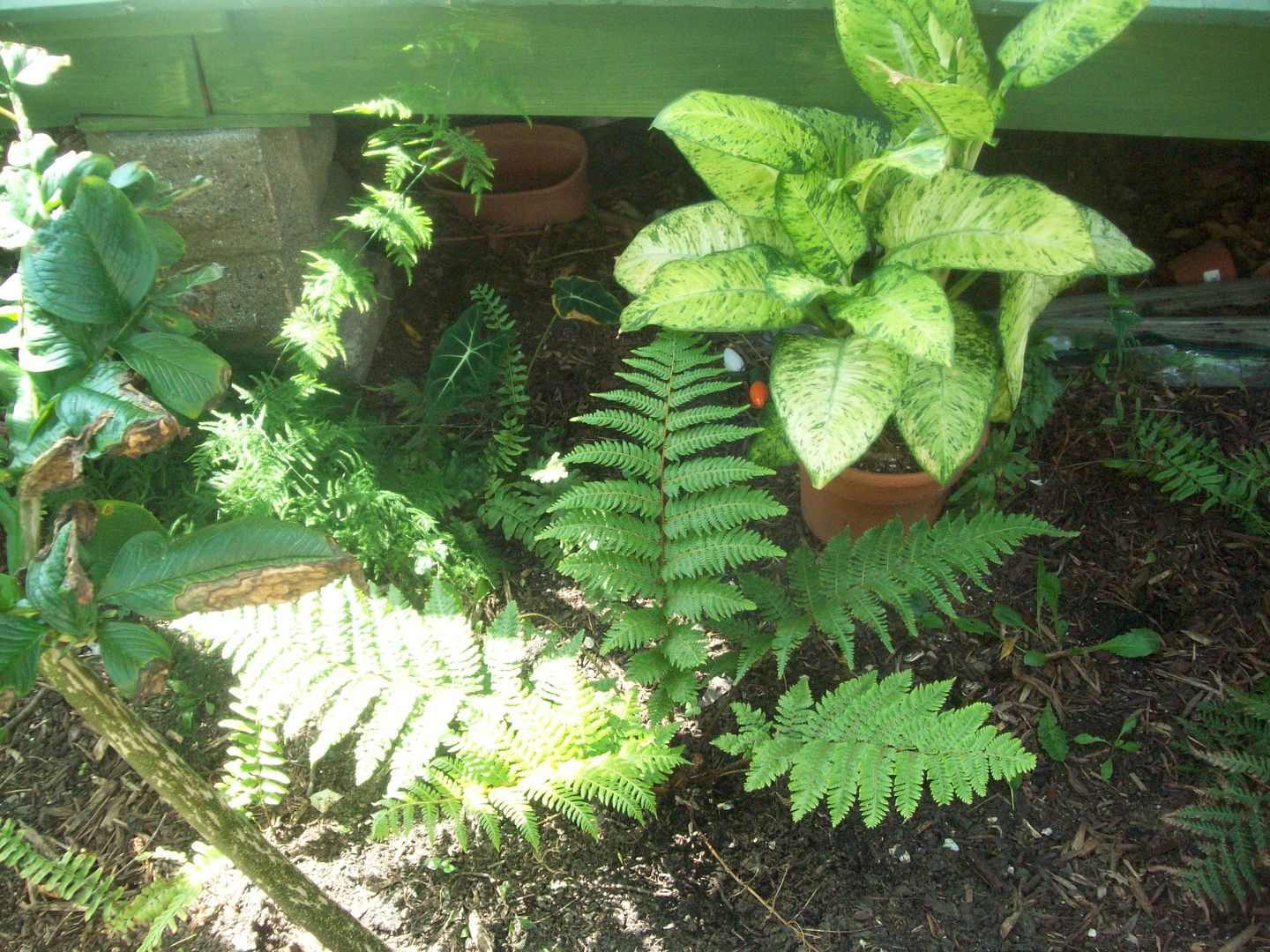 B.Eriospatha trunk.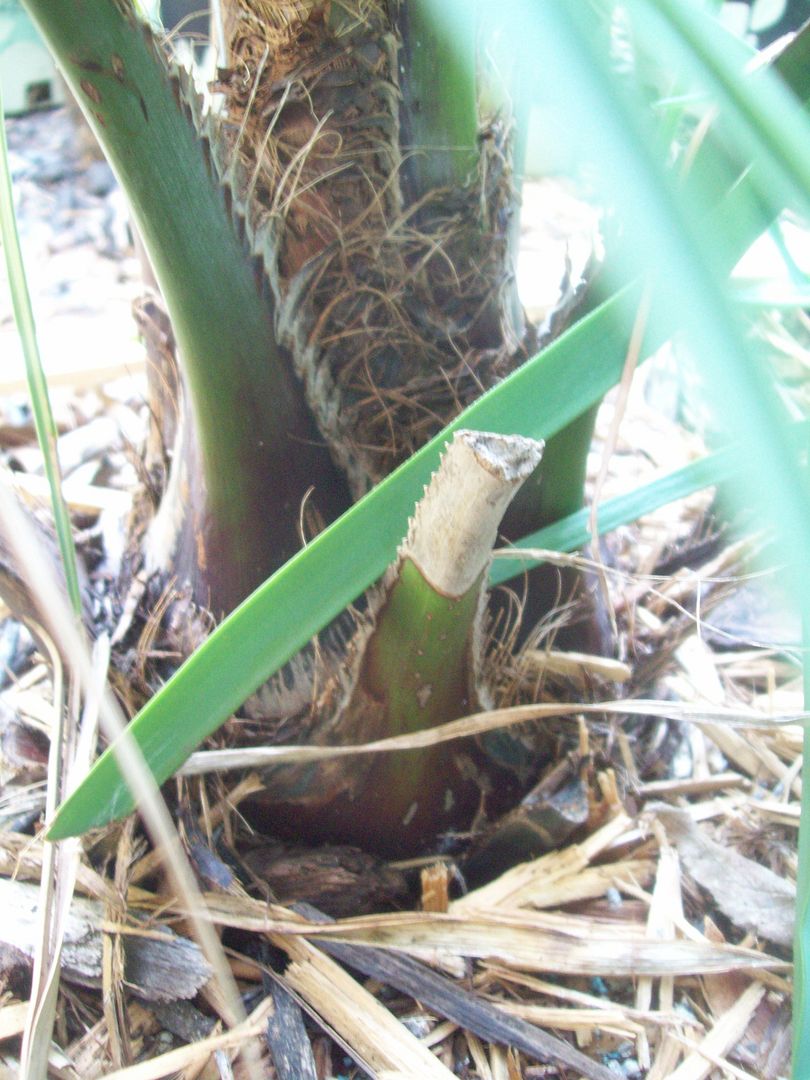 nice recovery from spear and socket/core pull.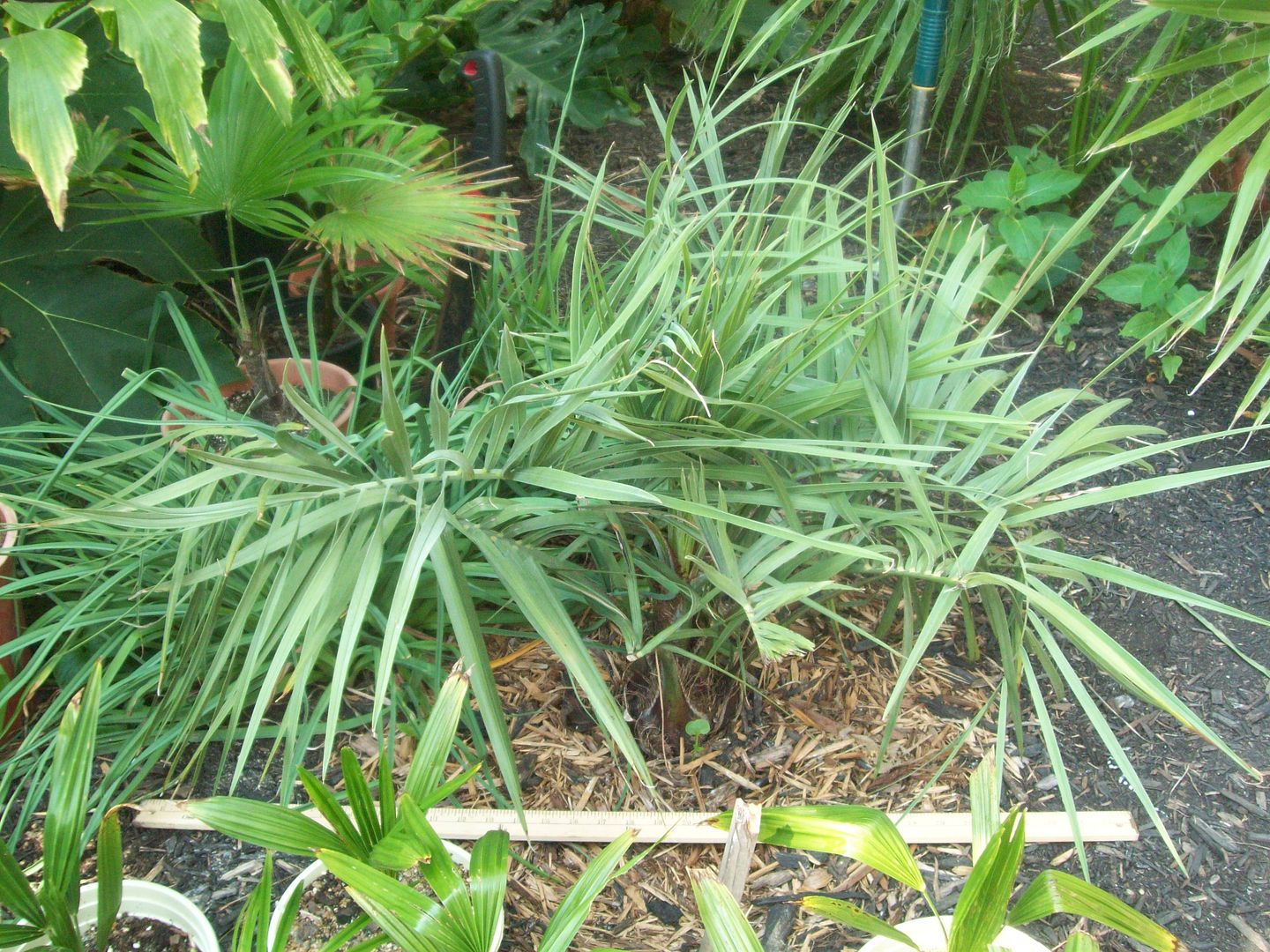 interesting that M.Saba puts it's leaves all the way out on a foot long petiole before they open.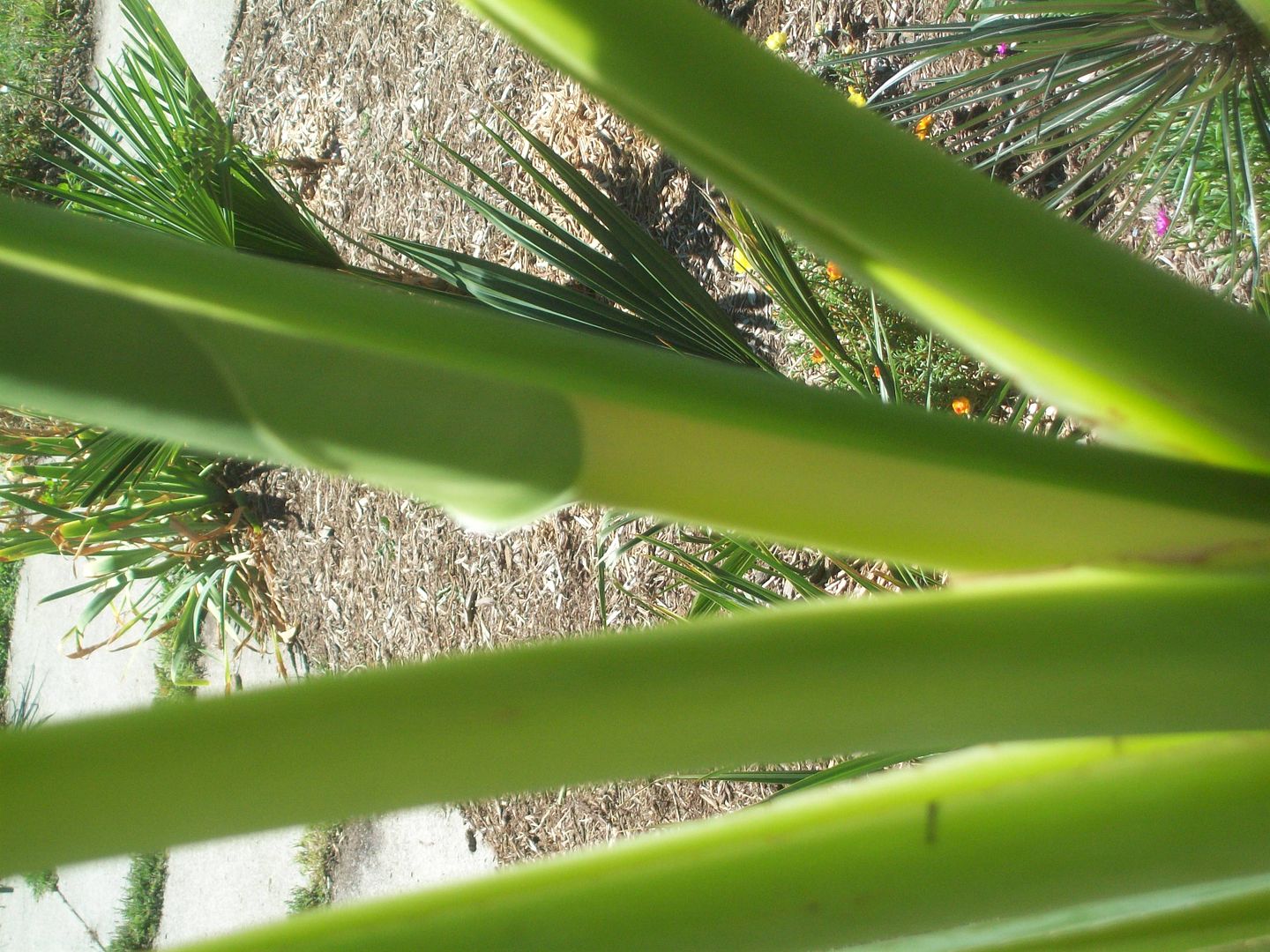 One last shot of the Castor beans