New Planting Space!
Central_Cali369
(Sunset Z9, Fresno, CA)
September 27, 2013
Hey guys and girls,
I haven't posted in a while but I'm always checking in to read all the new posts.
I recently moved into our new home in Fresno, which is a few degrees warmer than our previous location. I'm really excited to start planting out some new palms. To start things off, I planted two majesty palms, which have done really well at my parent's place, so I'm optimistic about how much better they would grow here. I also just picked up a Rhopalostylis sapida this last week at a local nursery and will be trying that out in a shady spot since I'm afraid it would not do well in our blistering summer heat.

Here's to a new yard ready for the planting!
Below are some updated pics of palms at my folks' place. The Majesty is doing extremely well this year.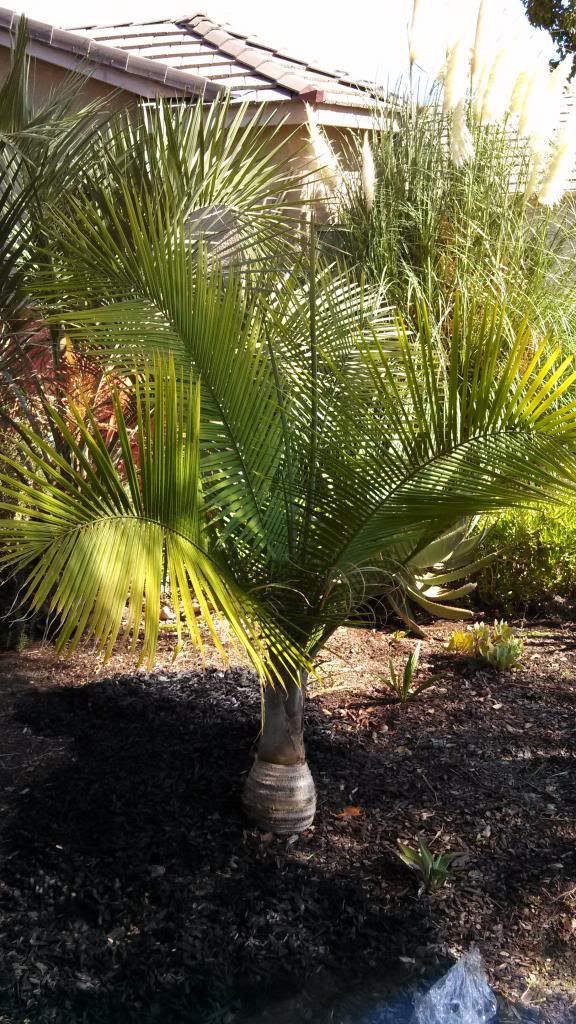 And the Jubaea seedling I planted in 2007 finally has spit leaves. This has got to be one of the slowest growing palms!