For Bon -- Chaste Tree
Lisa_H OK
(7)
October 6, 2012
I trim this tree every year...this looks like a pre-trim pic!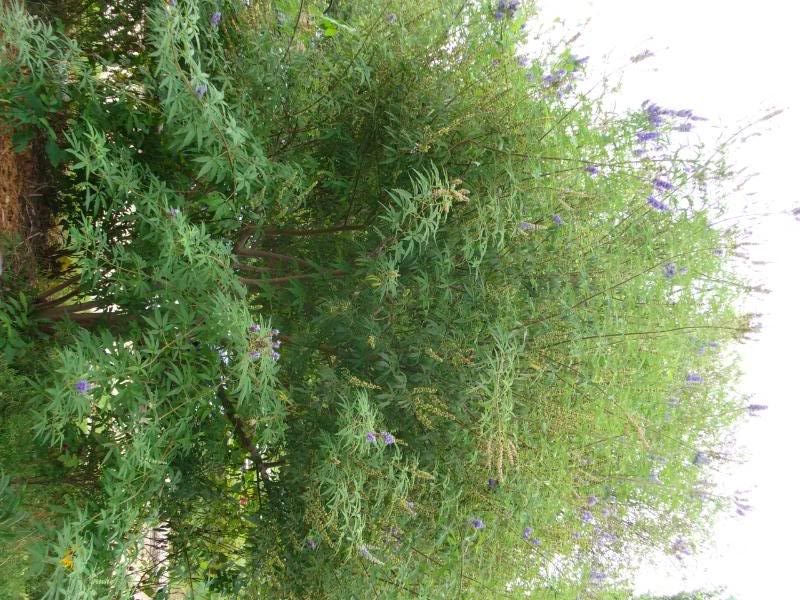 I need to work on some better photos of this tree! It is beautiful in bloom. It will bloom in the spring and fall. It is a butterfly magnet! The monarchs really seem to love it.
It is a soft wood tree, similar to a crepe myrtle. It can be cut back periodically and regrown from the ground. I don't do that, I let it stay as a tree.
Here is a link that might be useful: Vitex