Biggest Pindo in Delaware
wetsuiter
(7b/8a)
September 18, 2012
Well John in NJ kinda stole the thunder with his amazing pindo, but Rick and I went to check on what we believe is the biggest pindo in The First State. I've seen this from a distance, but the other day, Rick's clients were outside and waved us over. This pindo is part of a landscape plan he installed in South Bethany Beach in 2007. This pindo does get winter wrapped and Christmas lights for added warmth. The trunk is easily 2' thick and 4' tall, with a crown of fronds reaching 10' to 12' tall.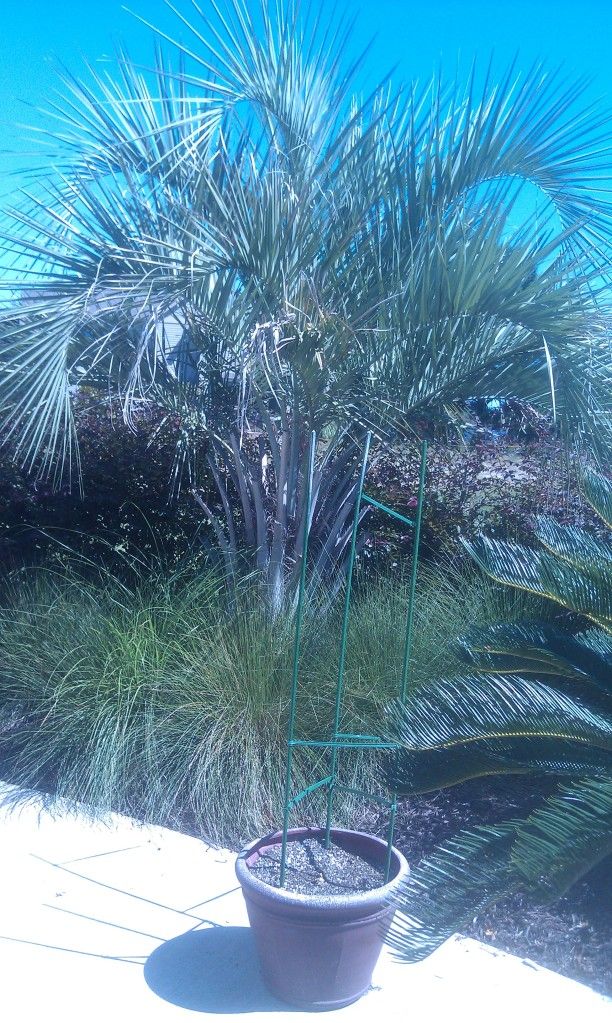 South Bethany neighborhoods are famous for their tidal canals linking a series of inland bays and salt ponds.
One final shot of another pindo in the neighborhood. Thanks for viewing.