Have a few plants wilting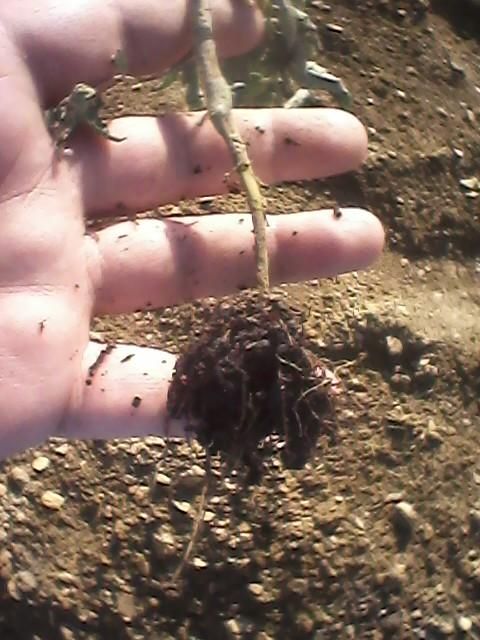 This was taken after I pulled up one of the pretty wilting plants to see if I could see what was going on.
This is one of the tomatoes, but I do have about 4 pepper plants that have done the same. Notice how the plant narrows just before it gets to ground level above the roots? Is this the act of any insects? Or could it be too much moisture? We have had a lot of rain the last couple of days and I just wonder if that's the culprit? Or perhaps today is normal than average after a few days of nothing but cloud cover and such?
I'm kind of at a loss for words because just a day or two ago most of these plants looked perfectly fine. They have been in the ground well over a couple of weeks now.
Most of the larger tomato plants look fine, this one was one of the smaller ones. Just seems odd...