(Pics) Help! White bugs & Red bugs on Herbs!
foodgardener
September 30, 2007
This forum has been very helpful as I learned more and more about gardening. I am fairly new at gardening. All of my plants are grown in containers and less than 6 months old. However, now I have at least 2 new bugs that are destroying 3 of my plants (peppermint, parsley, and strawberry). With these pictures, please help me identify the problem so that I can hopefully come up with a solution.
Peppermint: Tiny reddish-brown bugs that when squeezed release brownish stain. They usually hide on underside of leaves. They have completely devastated my once thriving peppermint plant over the course of the past month. This needs critical attention!
Italian, Flat-leaf Parsley: Tiny white/yellow cream bugs that release dirty, black gunk when squeezed. These bugs seem to be very sticky and are both sides of the leaves (top and underside).
Strawberry: Has same white/yellow cream bugs as parsley. However, it also has a white cottony mold-like growth along the runner stems. Could this be 2 problems?
Bugs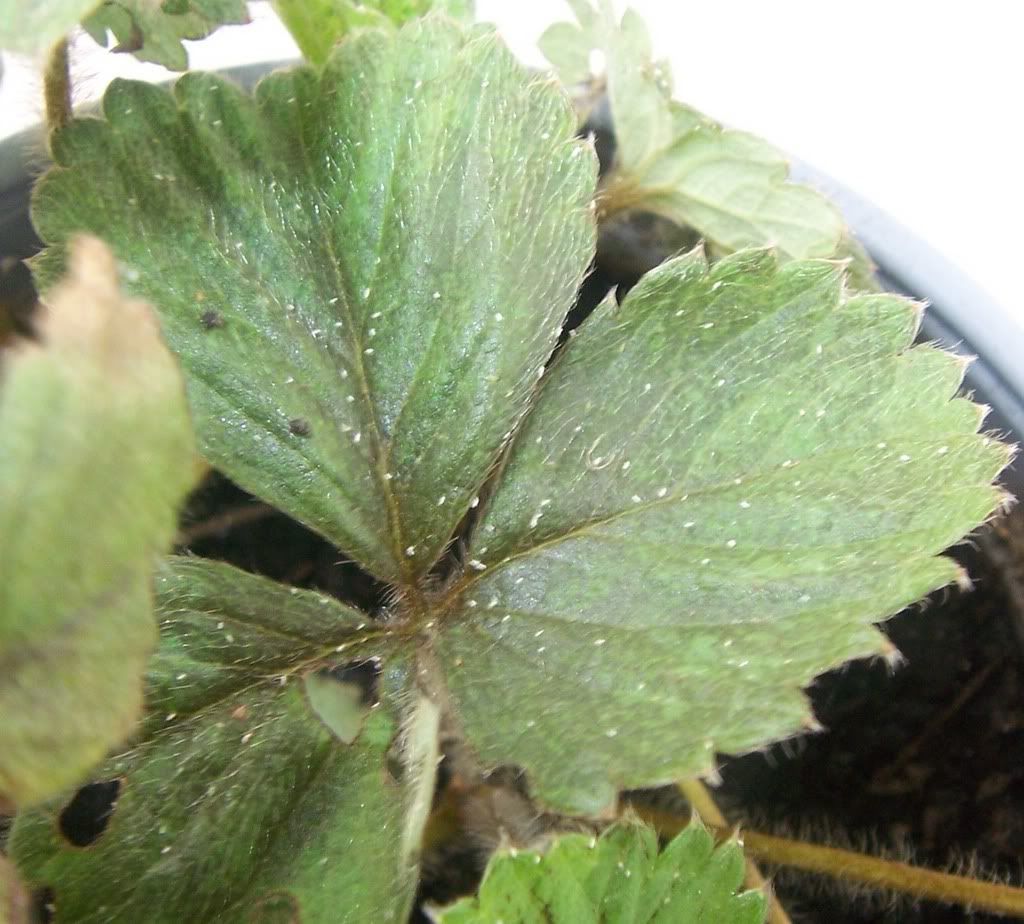 Cottony growth view 1
Cottony growth view 2