Palm/cactus protection over the years.
I posted this in Greg's post but thought I should also make it a separate post.
Since I am lazy,I prefer to make it as easy as possible,really.
It has nothing to do with having over 60 palms/cactus to protect! LOL
Here are 4 methods I have tried and like,all but the
bigger "hoop" house are heated with X-mas lights...my favorite(:
All of them together.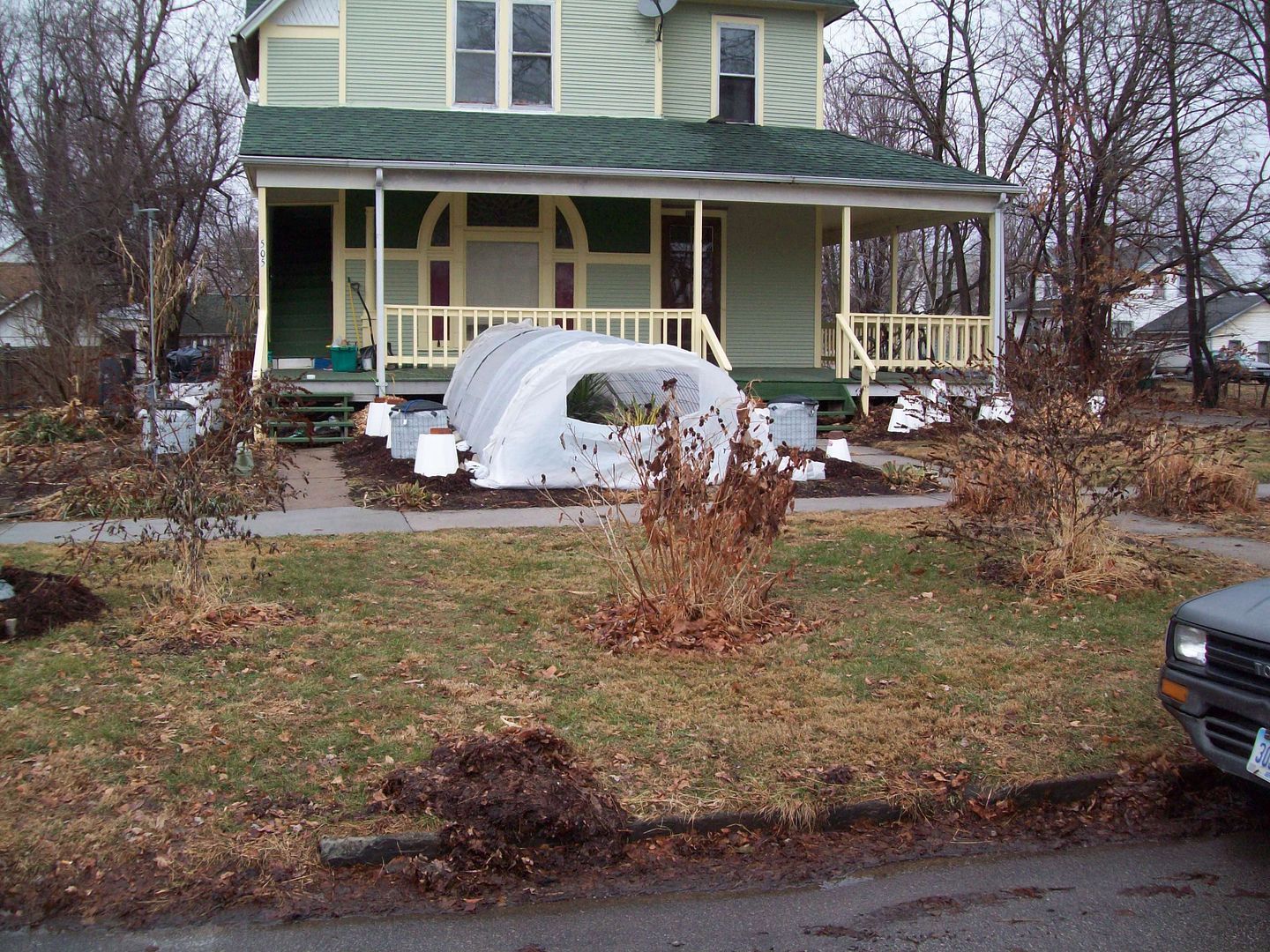 O.k. really 5 ways,there may even be a few more in there somewhere.
I covered my Sequoia with this umbrella greenhouse,
I love these things but they take a lot of heat.
This is what I used the first year for the first
2 Trachys I ever planted.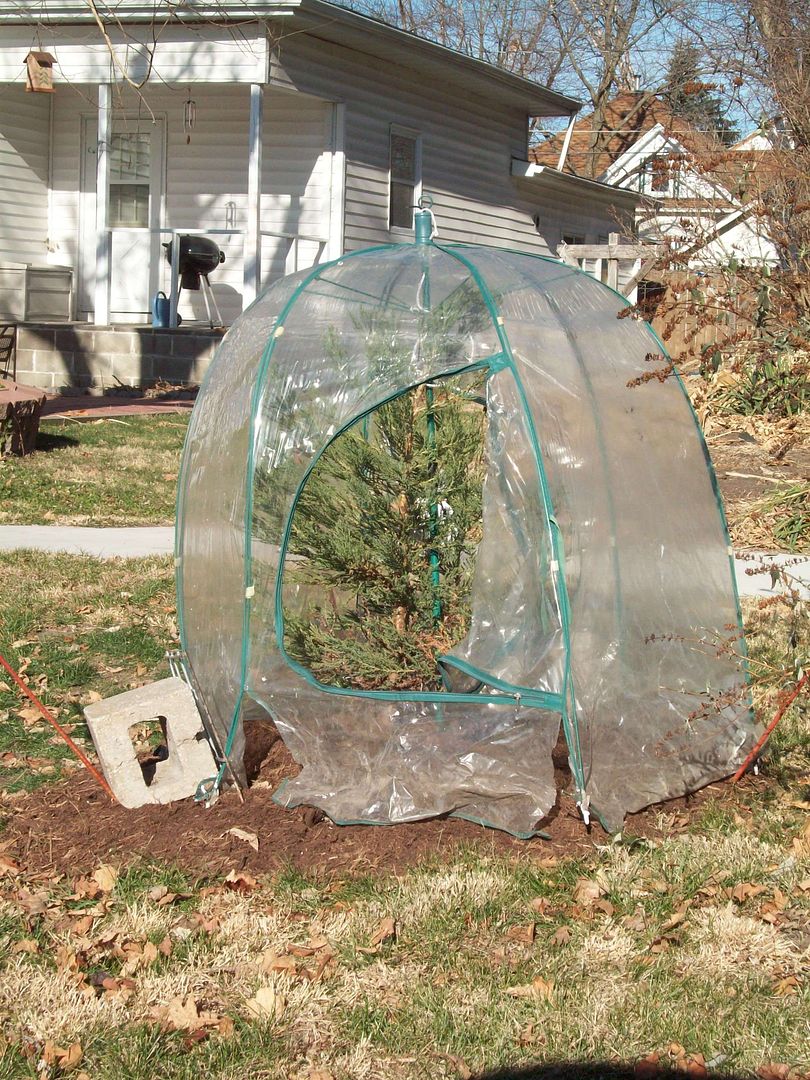 I have no name for this but it is kinda my favorite...
one layer of green plastic coated fencing with 2 layers
1" clear bubble wrap and a layer of opaque foam between.
I use a trash can lid with a burlap coffee bag in-between
for insulation,it can also be draped over the south side
if the sun is heating them to much..15-20 7wt(x-mas) lights.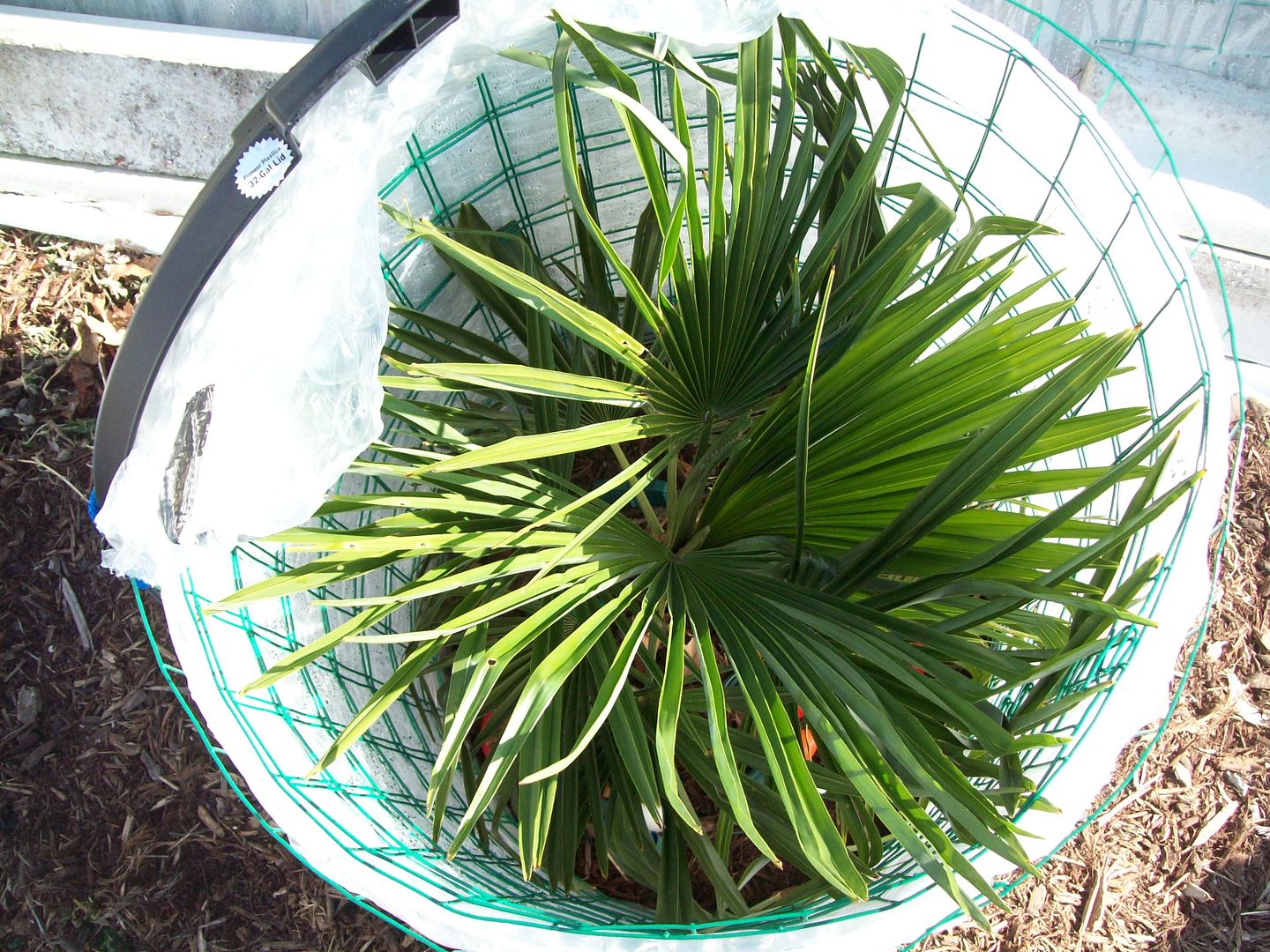 Large "Rose cones" protected all my Tree ferns etc.
8/7wt bulbs all hooked into a thermocube/on at 35F/off 45F.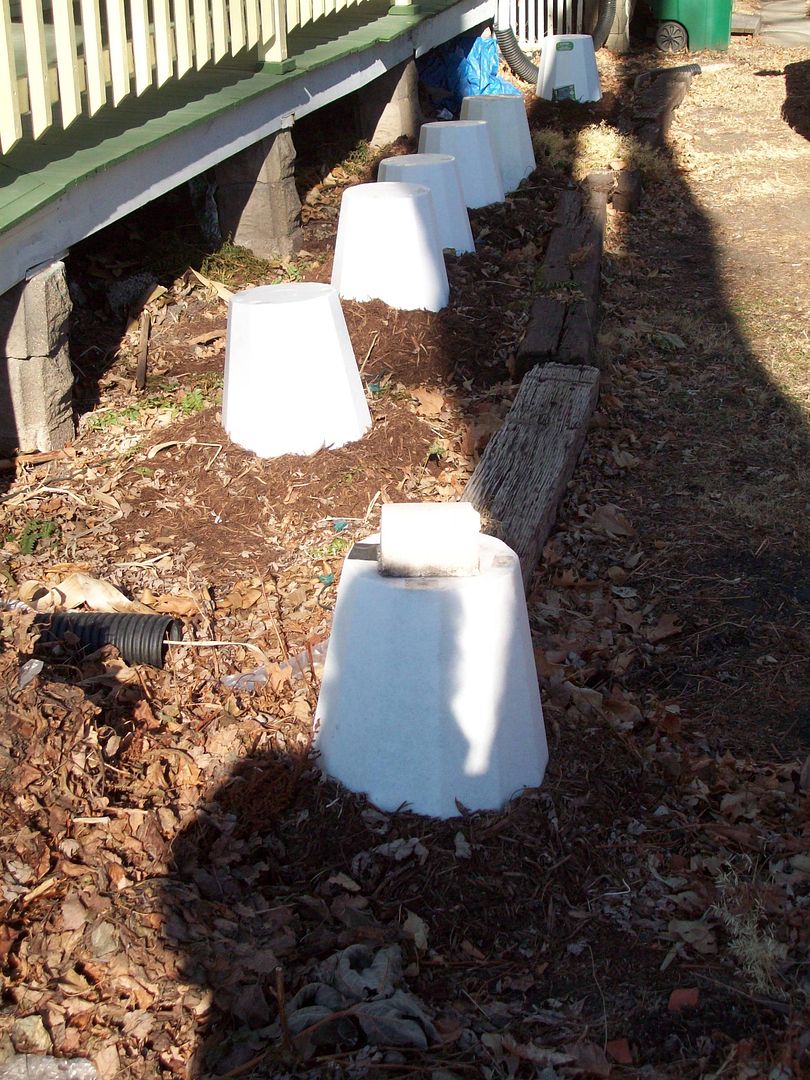 Washys cover this way-same double b-wrap,thermocube etc,
I will need to add 2' to these this year-and more x-mas lights.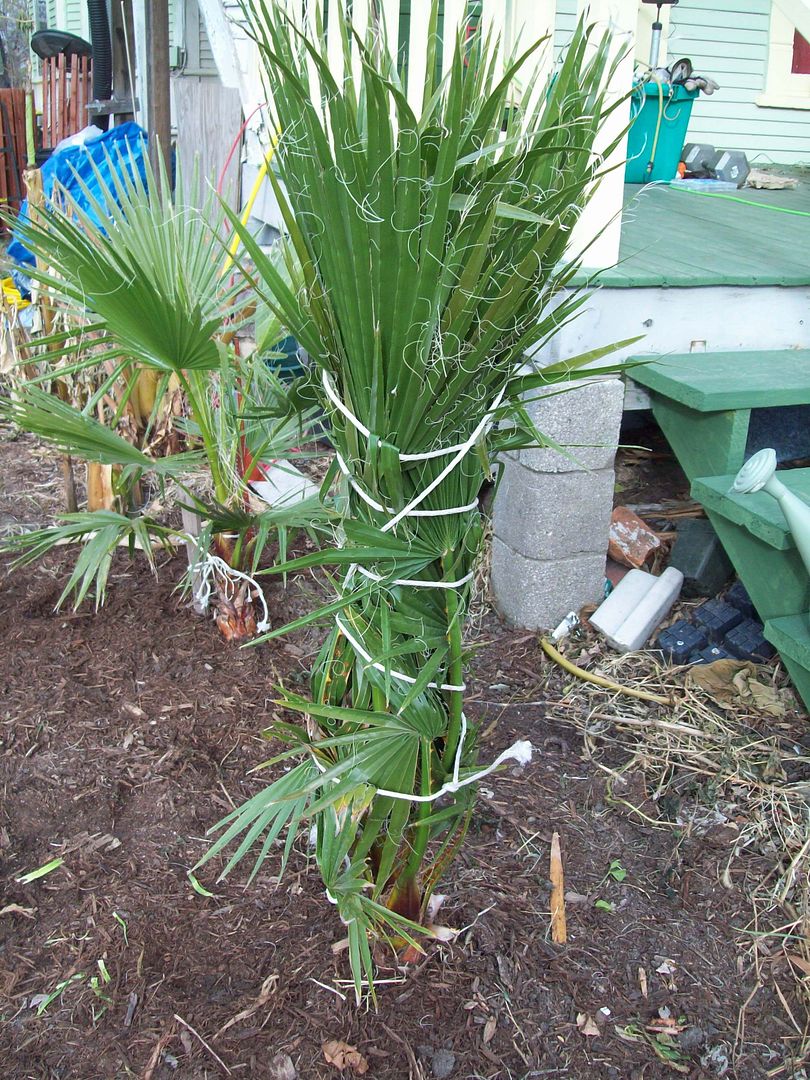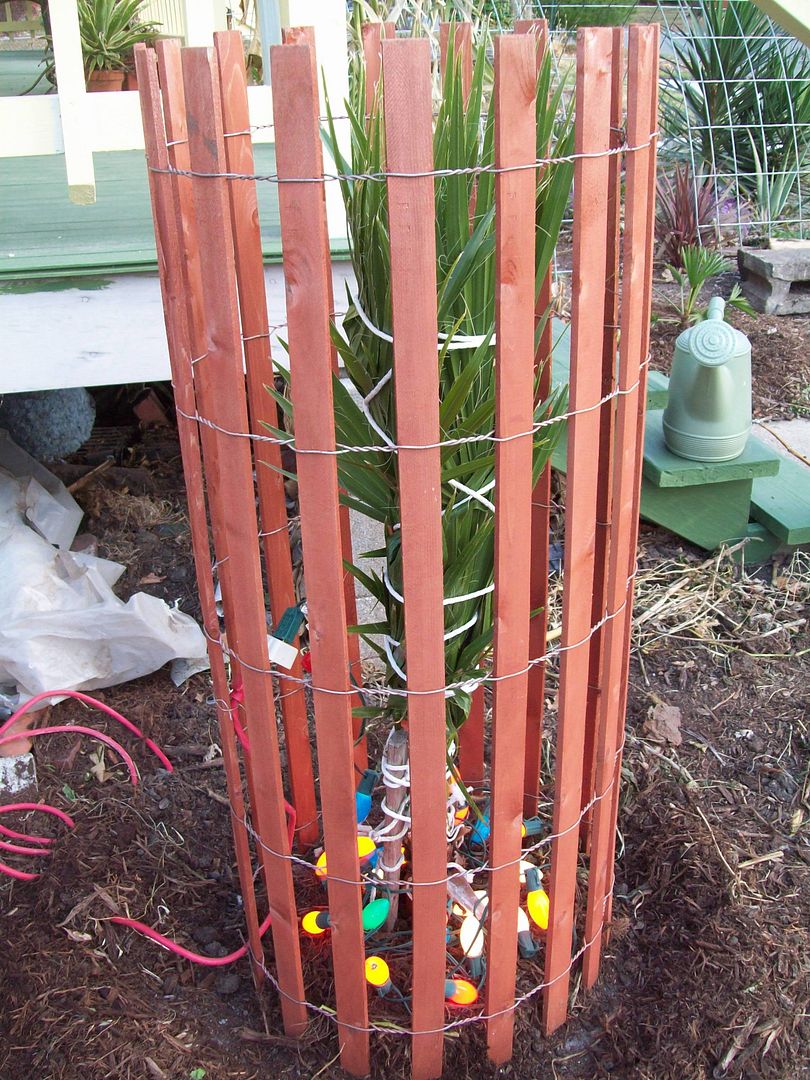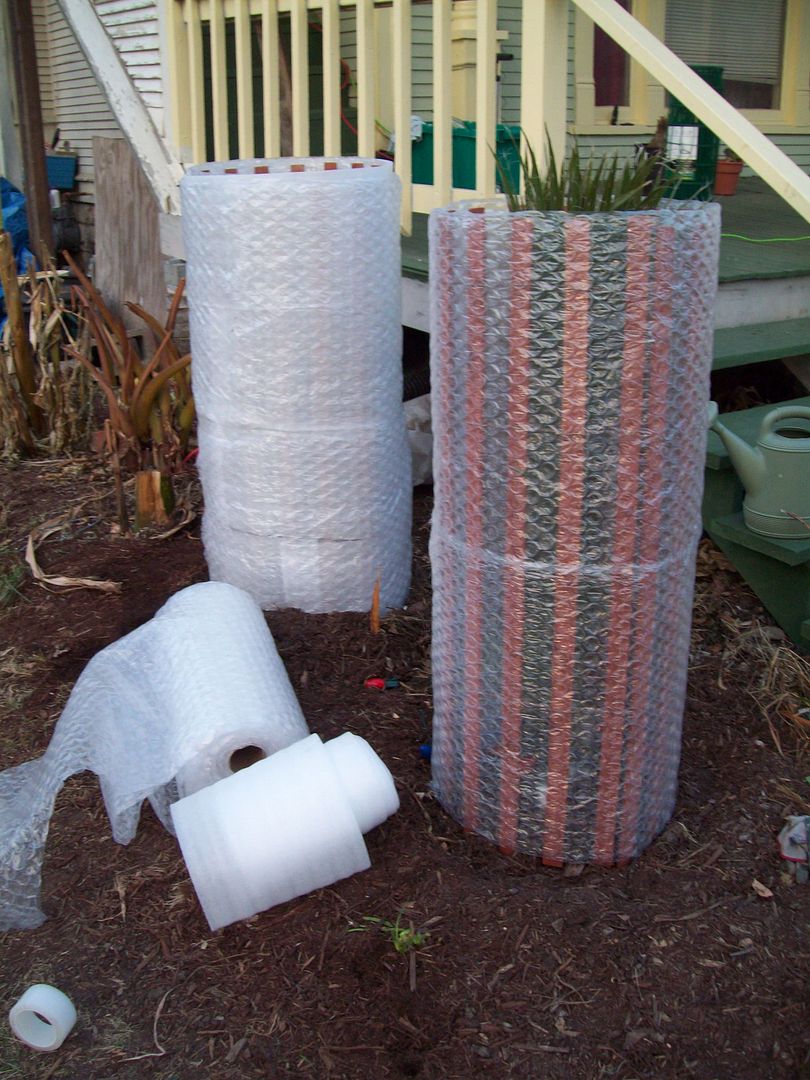 I opened the top on these when I could.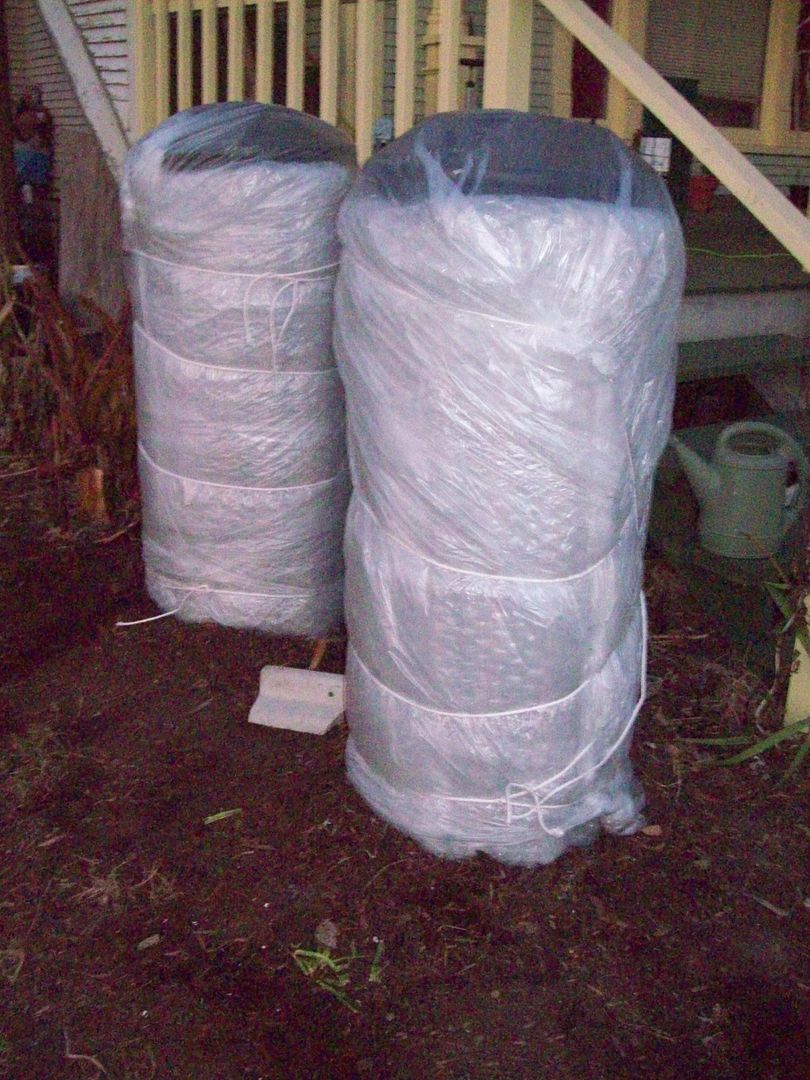 Heres what I did the first winter(-:
pretty wasteful but fun!
Now that the palms/etc have grown so much I can't afford to light up the neighborhood!-LOL
More insulation less lights these winters!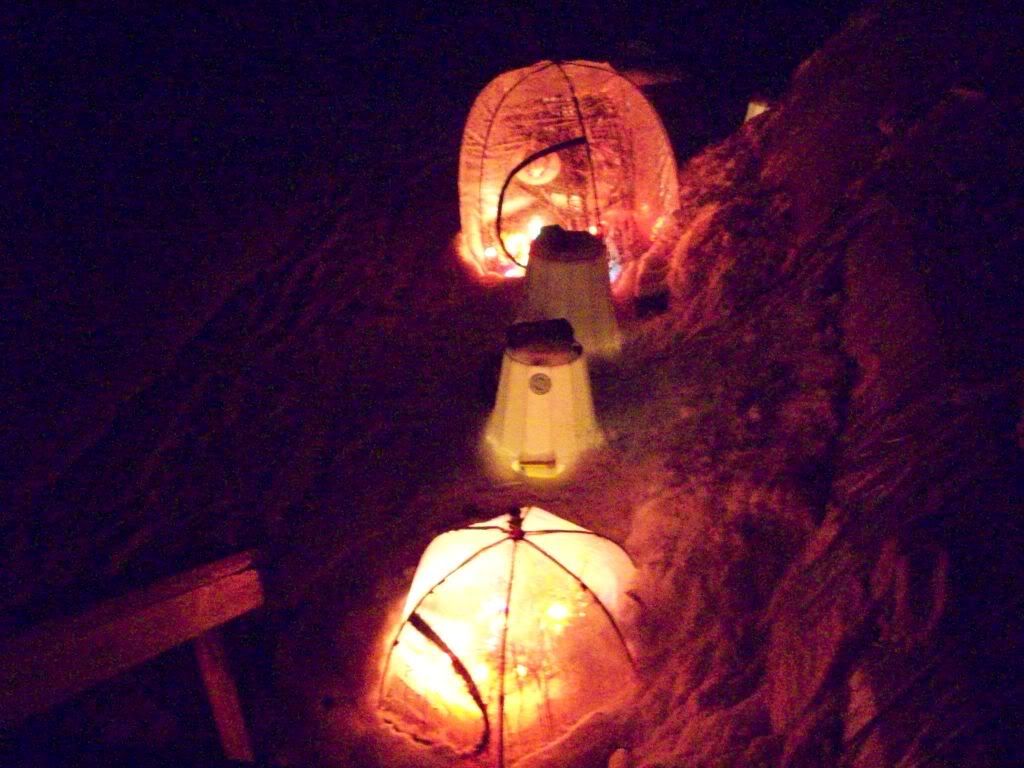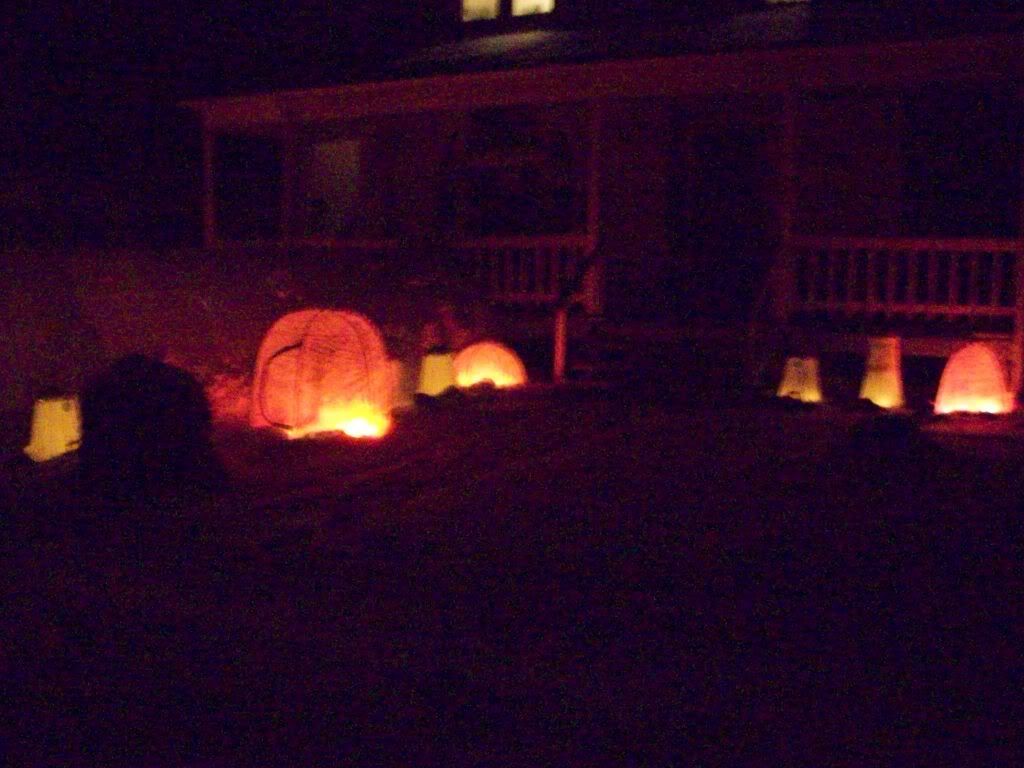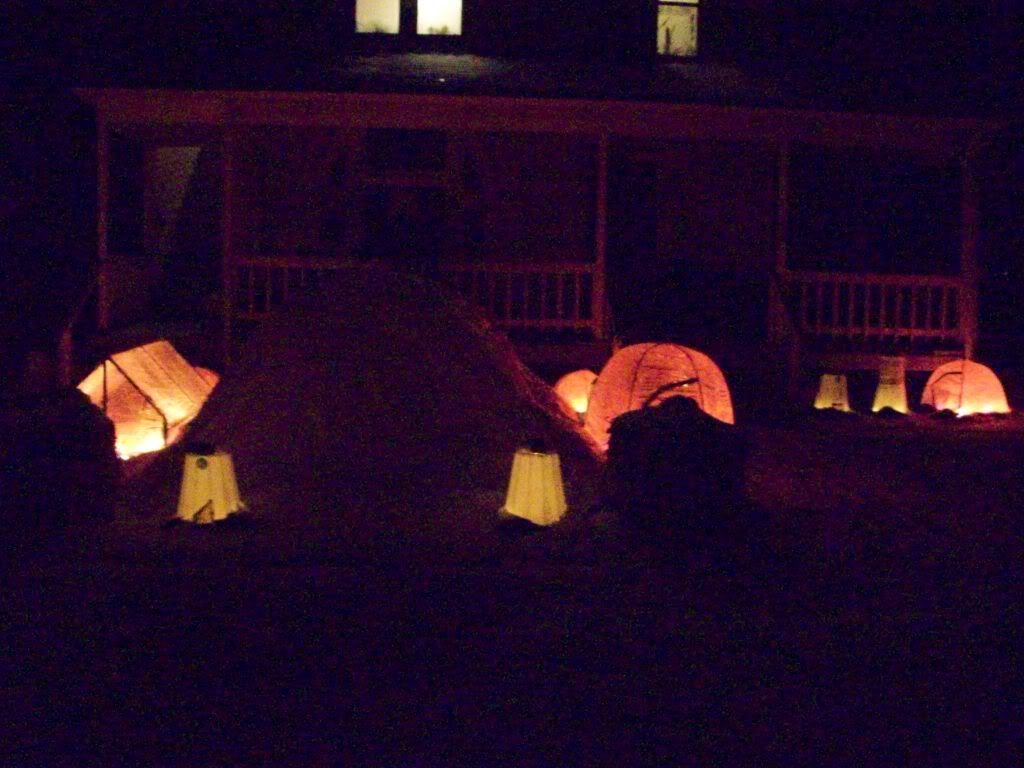 Anyway,that is some of what I have done over the years
(not all though)hopefully this will give some of us some better
ideas on how to improve protection-like me!
Temps in the garden have ranged between -18F and 106F over the past 4 years.