Life made easier
Some times you just gotta do it-how I was going to cover this thing has been bothering
me and that puts the other stuff in jeopardy- like the Trichocereus which will need a little extra love-
Anyway,here the removal and in my opinion...an up grade worthy of covering if it ever gets as big as the Y.Aloifolia....
The murder weapons!
The victims....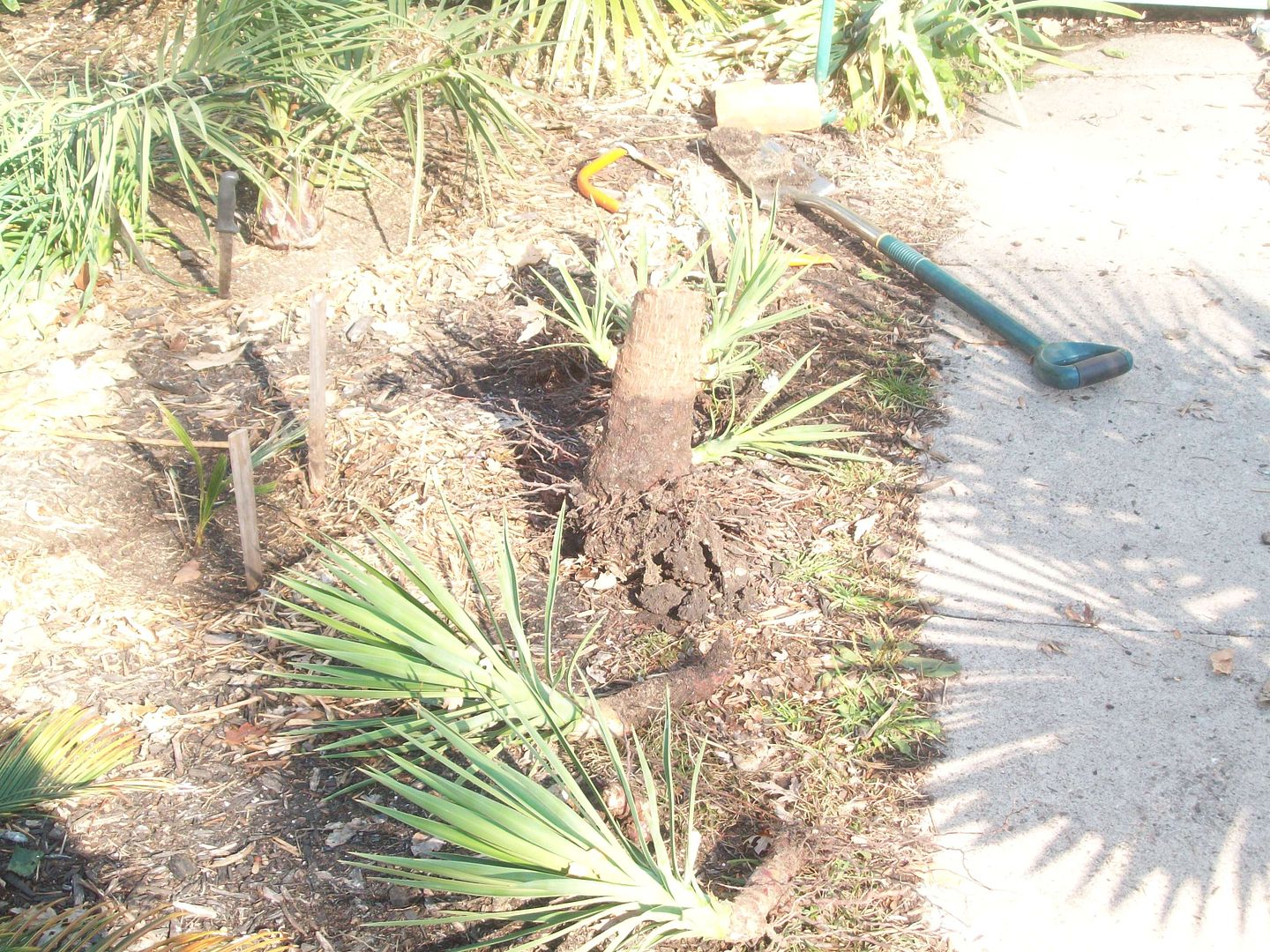 these will go into a hot spot next year where other stuff just fries!
Need some bling there anyway.
Well...what do you guys think do you like it better or worse?
I know the other Yuccas looked pretty much perfect
but just to big a monster in there!
Before
After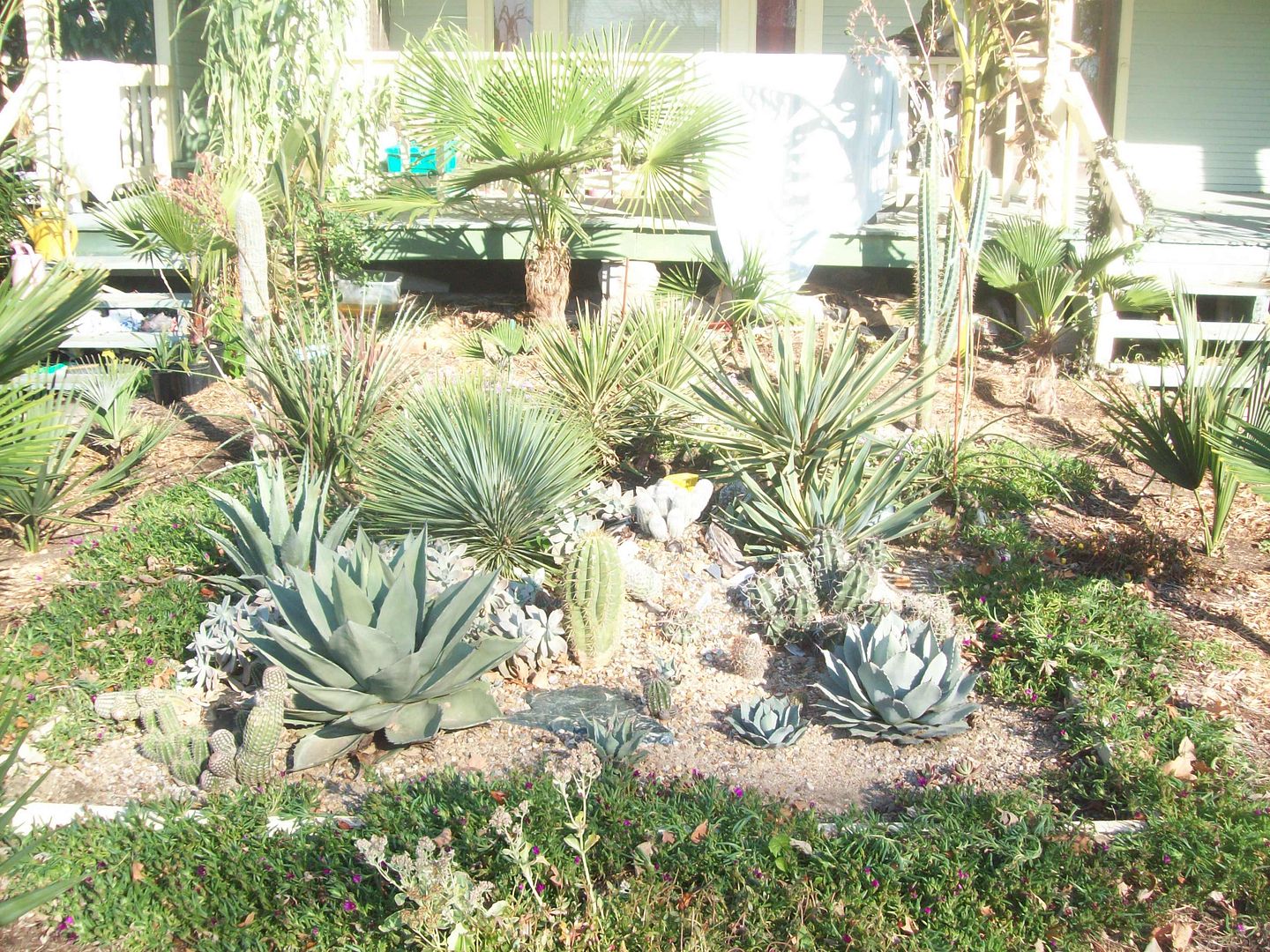 A couple more pics...27F last night basically the end of the tropicals-we'll see,some more wilting and weeping still to come.
Dead soldier(nearly)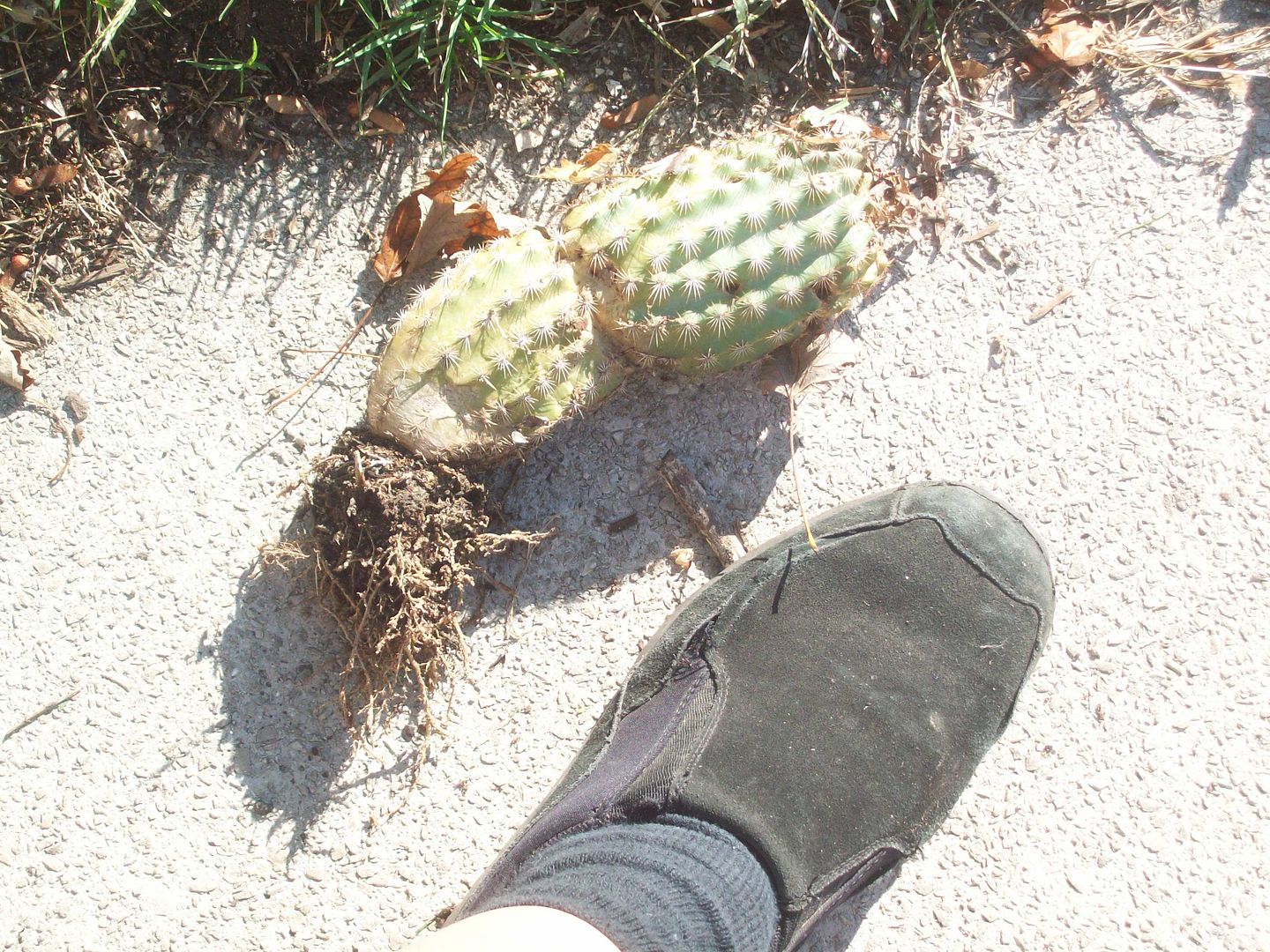 Even the Jacaranda did o.k. on the porch-
Sorry-no pics of Sandy to look at here....