First lei of 2010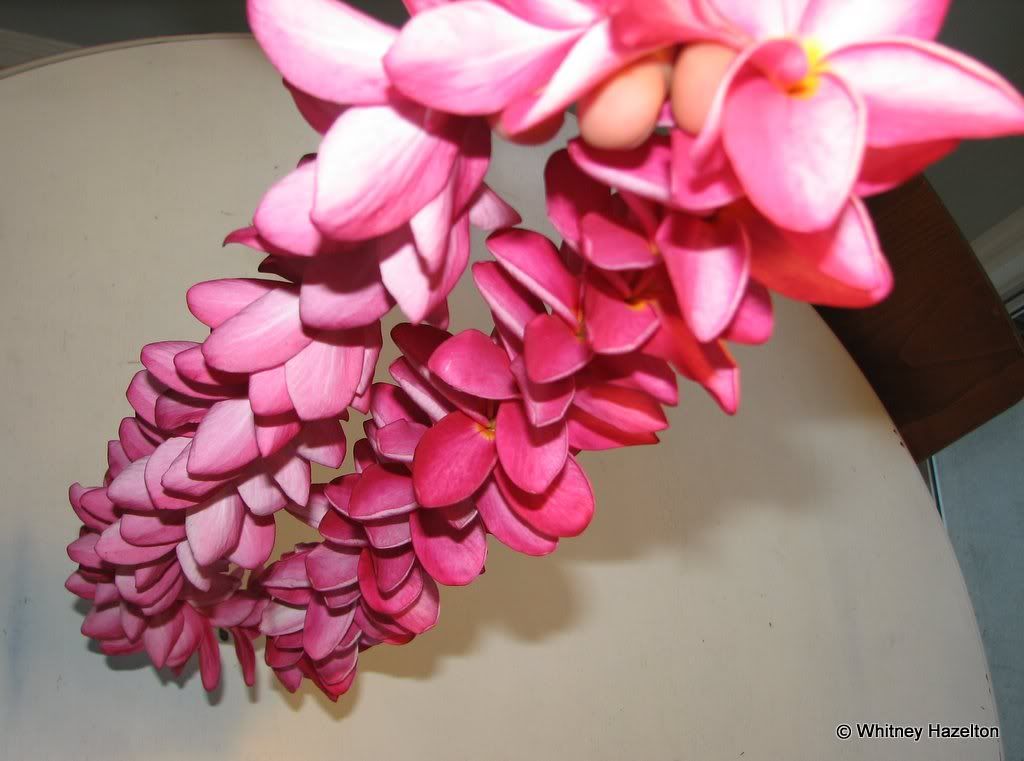 Thought I would share this lei that I made this for my mother in law on the occasion of her 40th wedding anniversary, which was today.
The only sewing needle I could find in the house was much too short for the job, but I managed to make it work by using needle nose pliers to pull the tip through the flower each time. Next time I'll be better prepared.
I find it so rewarding to have enough flowers to make a lei...sort of a threshold you hope every plumeria enthusiast will be able to cross.