scotty66 may pepper update
scotty66
(8 Hutto TX)
May 14, 2012
Was worried because of the week long rain we just went through, but it looks like my peppers did ok.
I really, really need to move my Naga peppers to larger containers. (Bruce, do we know what type of Naga's these are: Morich Dorset, viper?)
These Naga peppers are producing lots of bushy growth at the base and the main stalk has really taken off.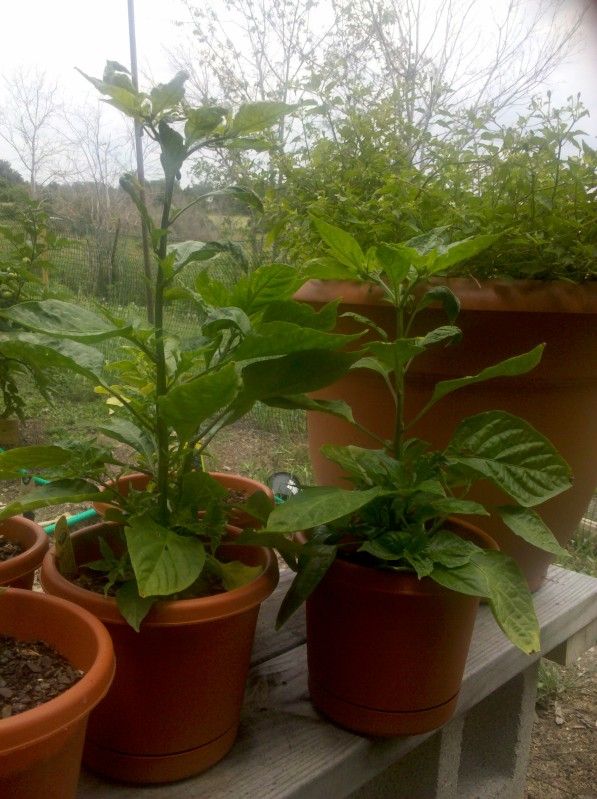 Some of the new Naga leaf growth is a little "crinkly/wrinkled " looking. Though still very dark green.
This picture didn't do a good job of capturing the look of the new leaves, but I like the the flower pod. There are several other flower pods just starting to form lower on the plant.
.
.
My Jumbo Jalapeno are doing very well, even had to put them in tomato cages they were getting so tall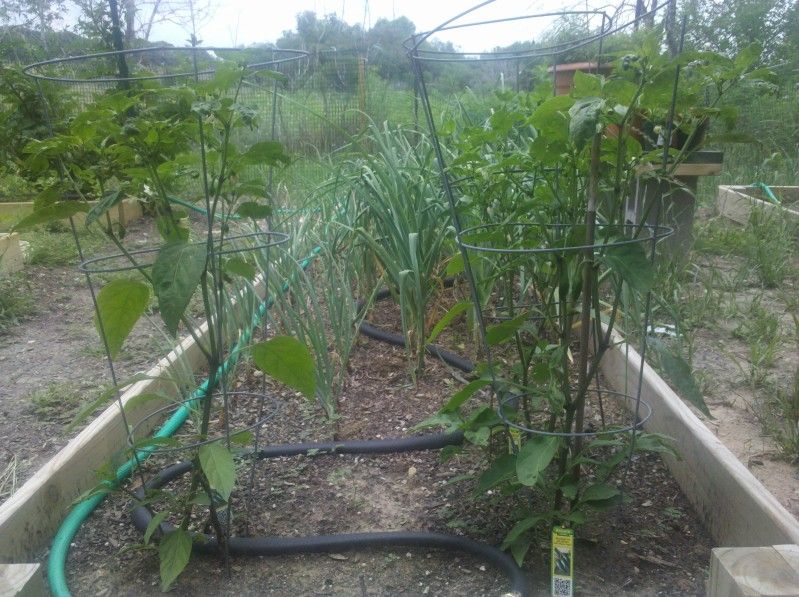 A jumbo pepper flower pod
Lots of baby jumbo peppers already starting to form.