Orlando Coconut Palm: 30 months of growth
royalpaulm
(Cen Fla 10a)
October 10, 2010
Here is my green Malayan dwarf coconut palm. It was planted March 2008 in my yard in Windermere,, Fla (near Orlando).
When planted: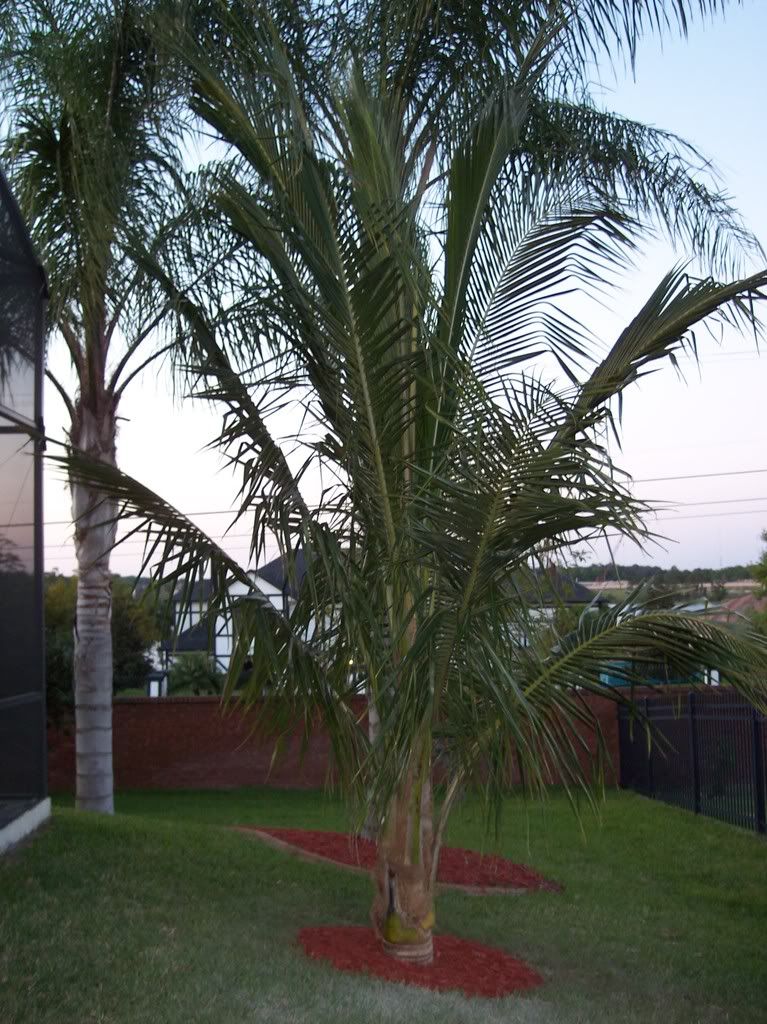 Summer 2009 - even fruited!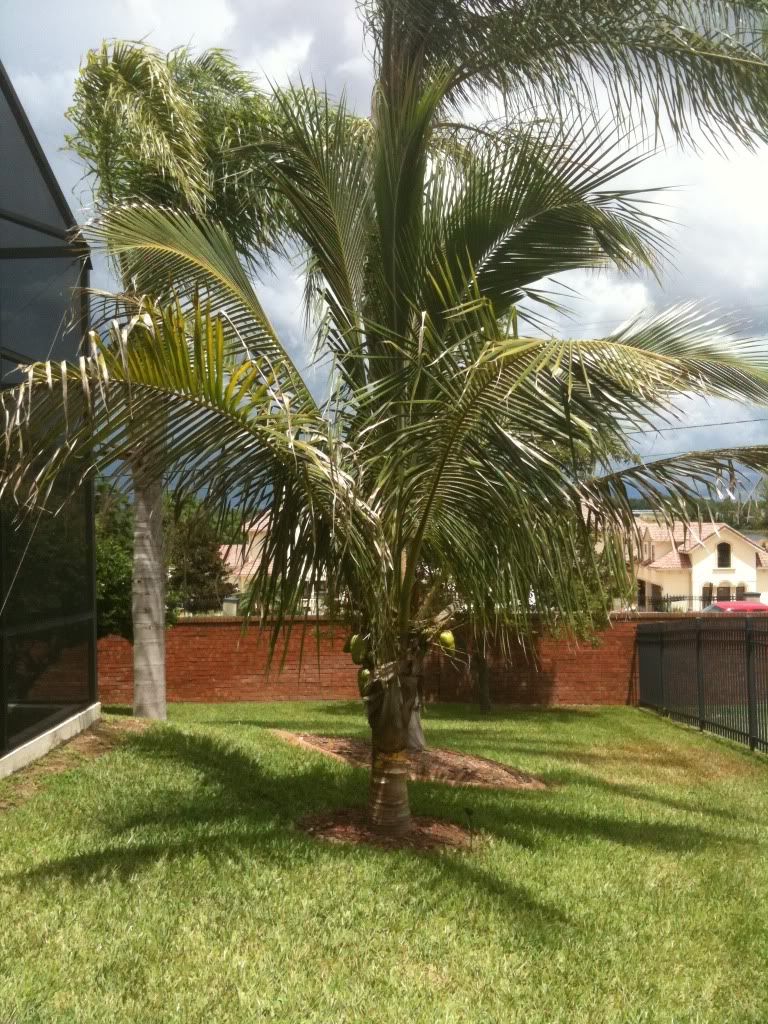 Here it is today. The past winter was a bad one, so not much fruit this year. Also grew considerably slower than the prior summer.