Step by step pics-covering 12' Trachy, zone 4
arctictropical
(Z4)
November 8, 2009
This may be the last year to cover my 12' Trachy with a box/railroad ties. It's just too tall. Here's 5 pics showing start to finish.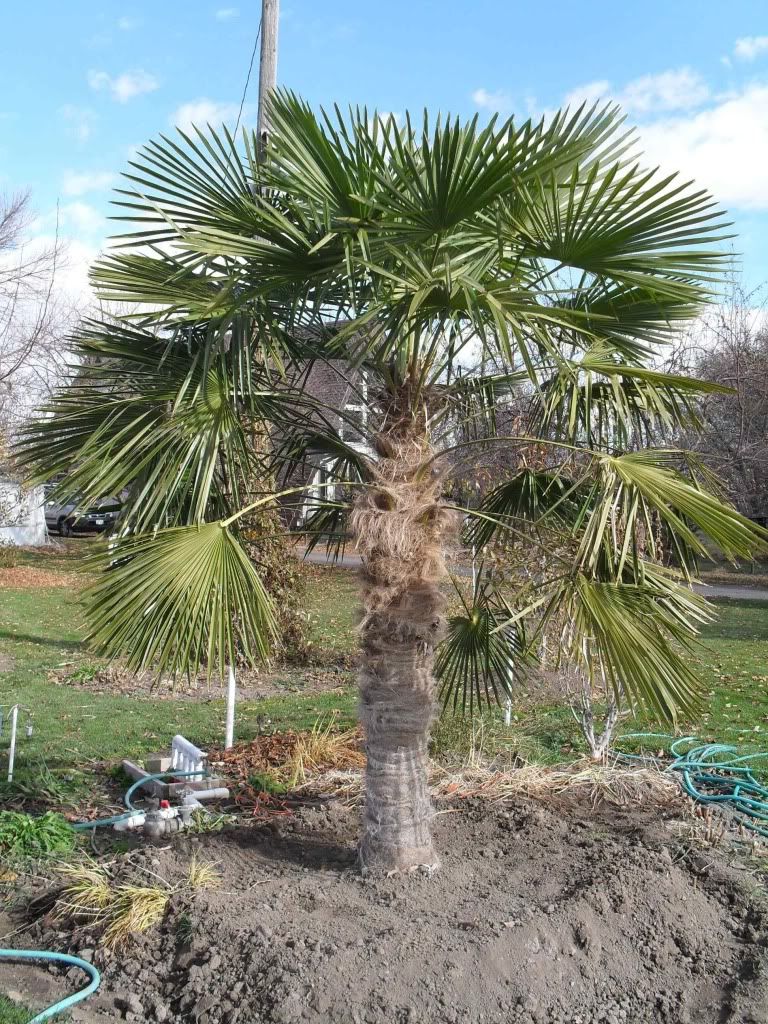 Here's a picture with a base of rail road ties to put the box on.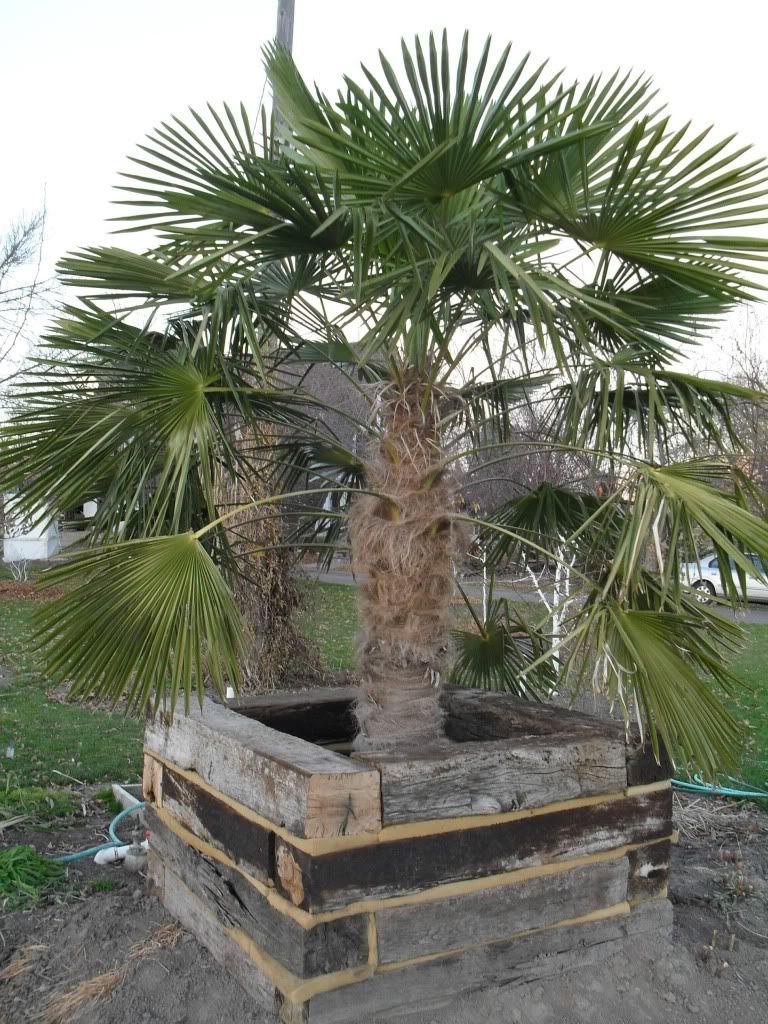 This picture shows the fronds tied up with plastic twine.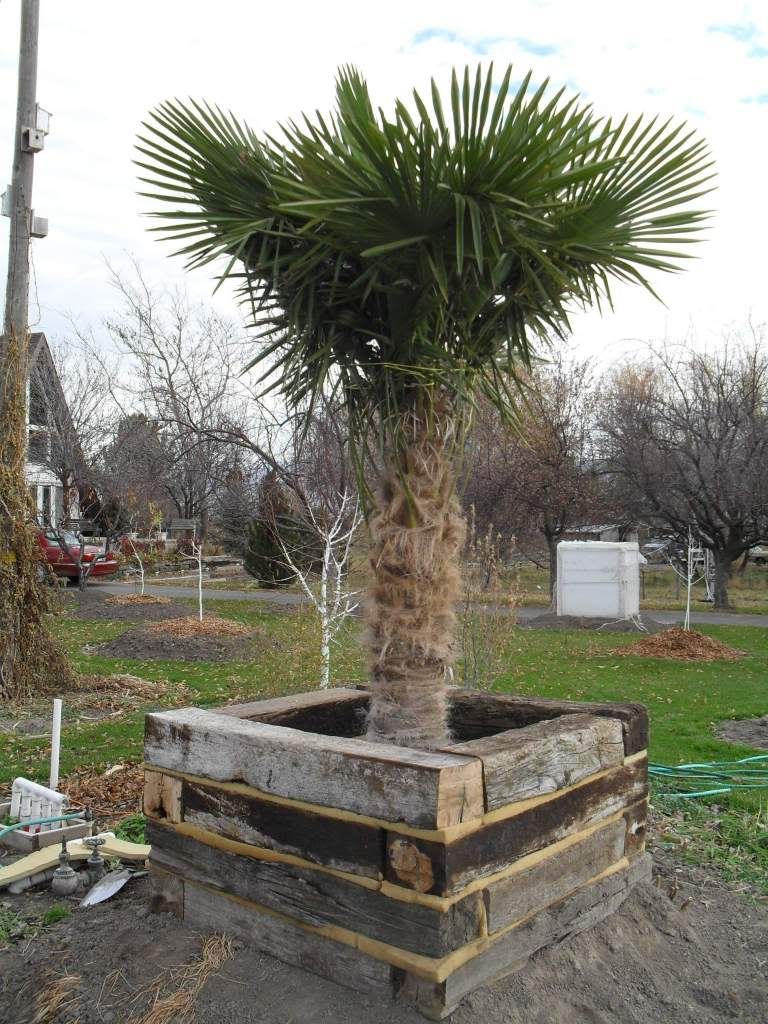 This picture shows a picture with the fronds further tied together with burlap tree wrap.
This is the final picture with the box placed on top, and secured with plastic twine/tent pegs.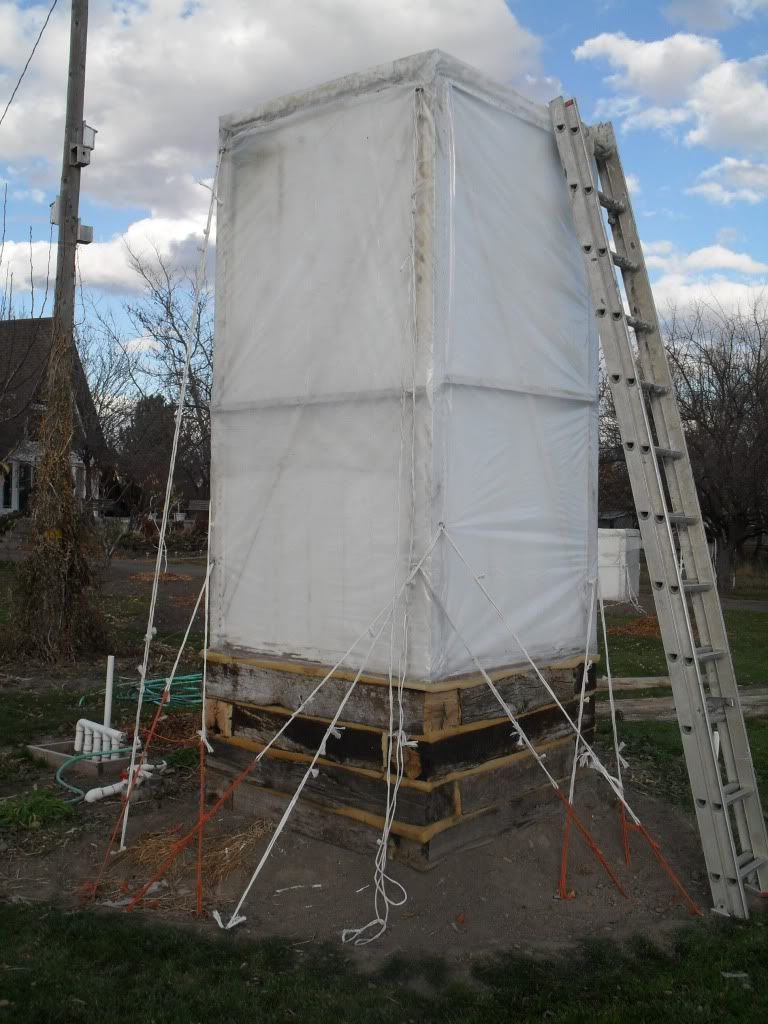 Since this palm grows 1 and 1/2 feet per year, I have no idea how to cover it next year. Maybe bubble wrap and a heating cable? Has anyone every tried this method?