Every palm that is in the ground-z5 Iowa
jimhardy
November 16, 2012
Forecast is for temps running 30-40F(night) 55-65F and dry the next ten days.
You just saw some of these but here is the complete list,Cordyline in there too deserves(after returning 4 years in a row) some acknowledgment.
Here-
I will try and keep the center alive this year-it already came close!
The Trachys
The 2 that I started with in November 2007,both along
with the smaller of the 2 Fortunei pulled in 2010 and were cut (nearly)to the ground and recovered.
Earliest picture-probably April 2007-the one in front had been dead for months.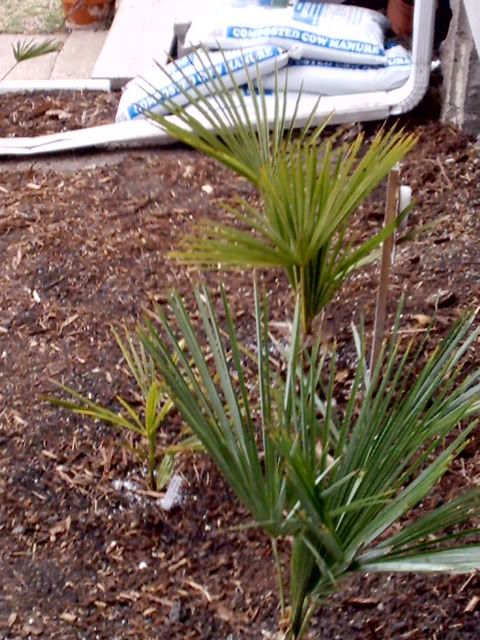 What it looked like before it was chopped.
Chop suey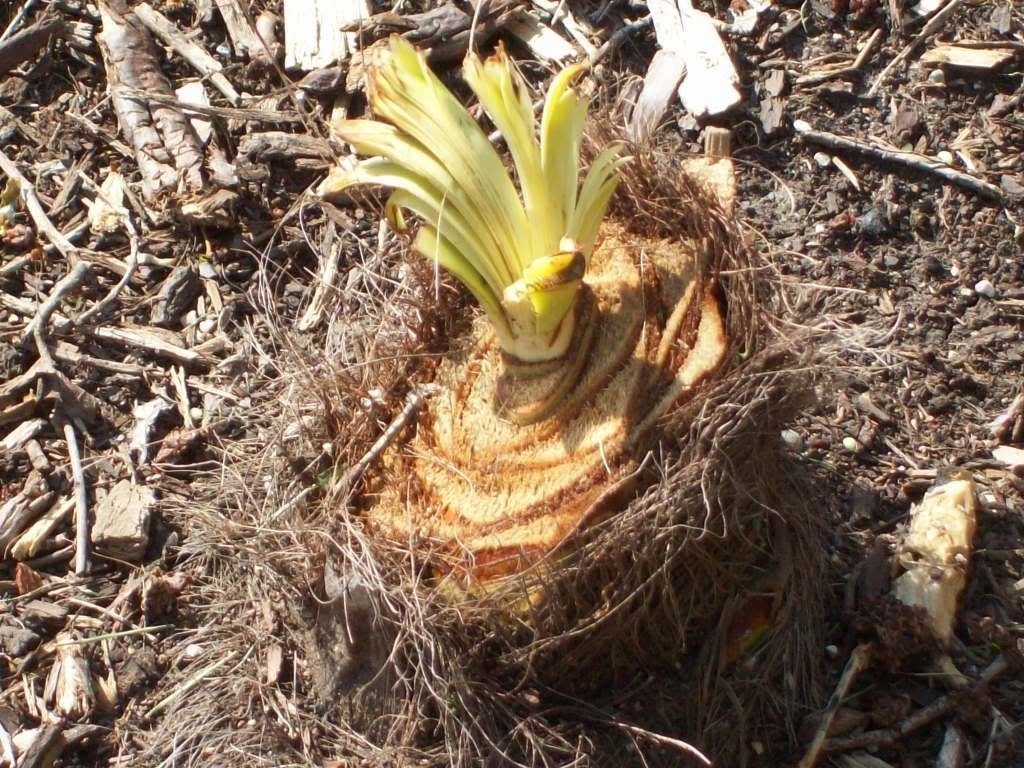 Now
I cut a dozen leaves off this year cold/drought-
"If it one thing its another"
T.Fortunei
another T-cut T.Fortunei
Heres the Hayes "stiffie" that was planted with the big T.Fortunei,also trunk cut
Onward.............................
T.Tesan
This Tesan is 6 years old and has probably pulled
at least 6-10 times,combination of bug spray and cold.This will be the make or break year I suppose...I don't put anything past it though(happy)
Waggie 1
Waggie 2
Smaller lighter colored and slower T.Nainital-already pulled....small palms can have it rough.
Only looks green because it is still around freezing...
Bigger faster greener Nainital-bought as
Takil from Collector palms in 2008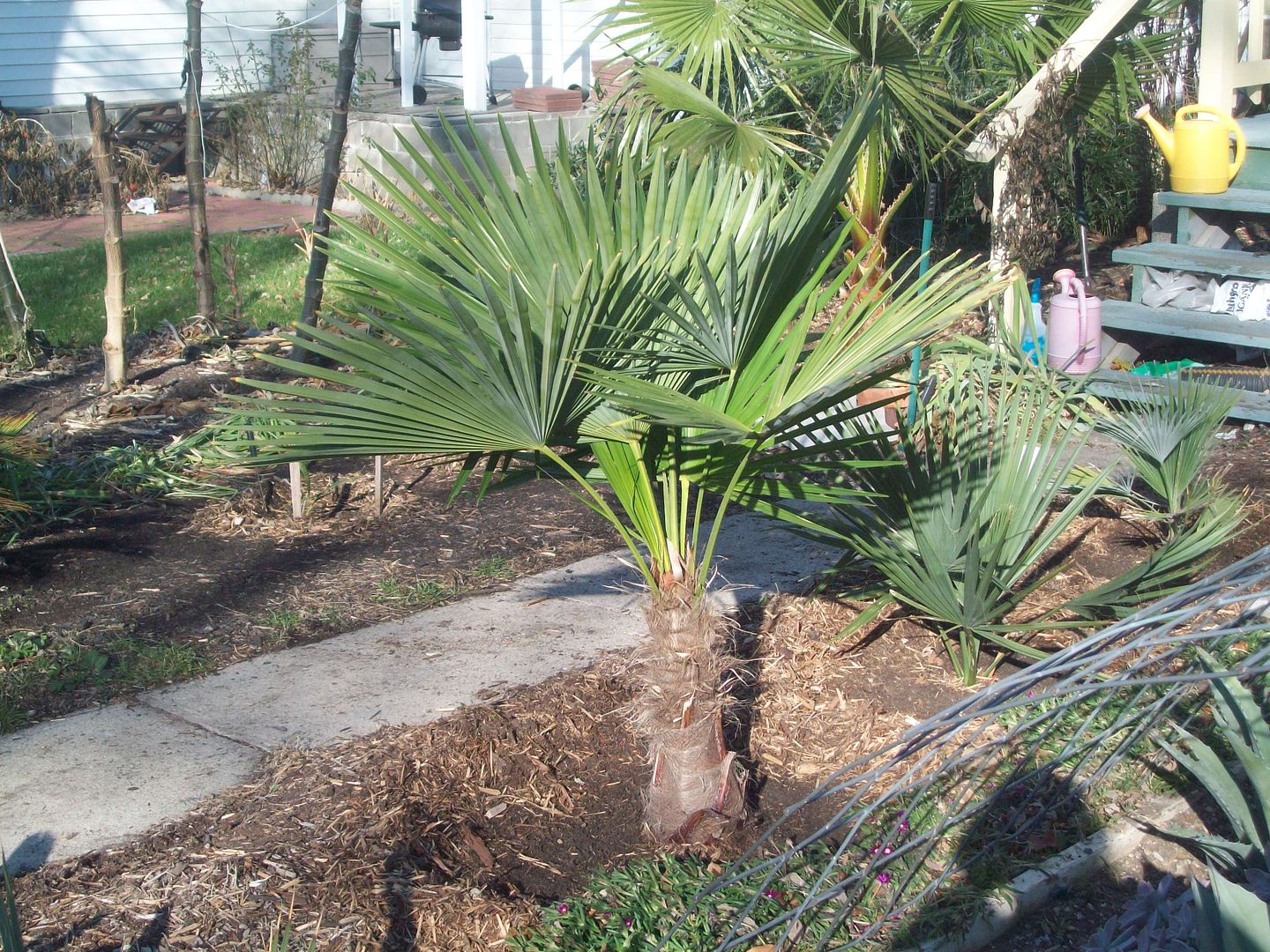 T.Bulgaria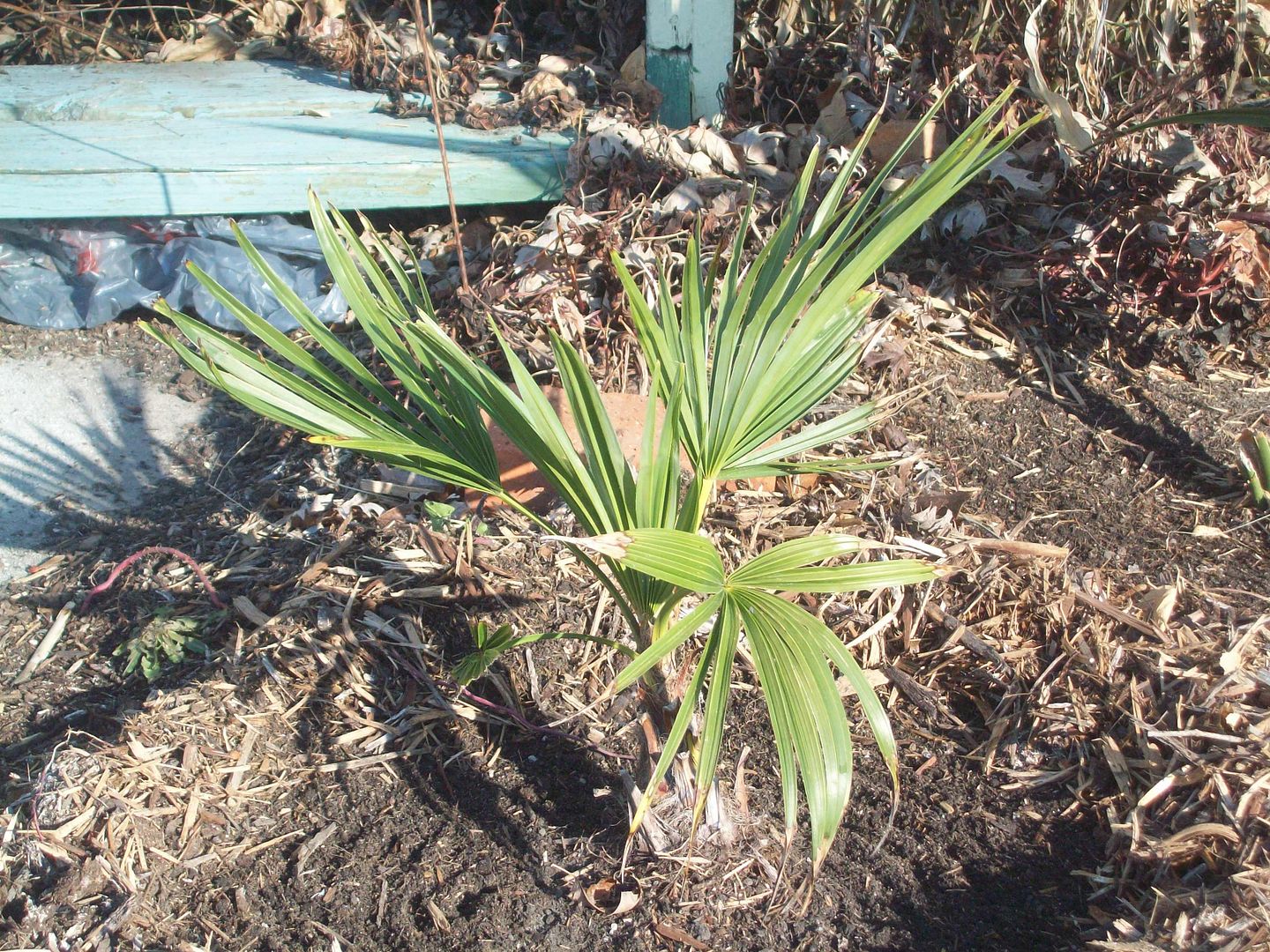 T.Takil 1
This one has not pulled and has been covered in snow-also has seen single digits-toughest seedling I have seen.
T.Takil 2-spear pulled again in fall(this year and last)-just to much warmth before the cold hit.
It grew back 4 leaves this year=hope it is up for it again!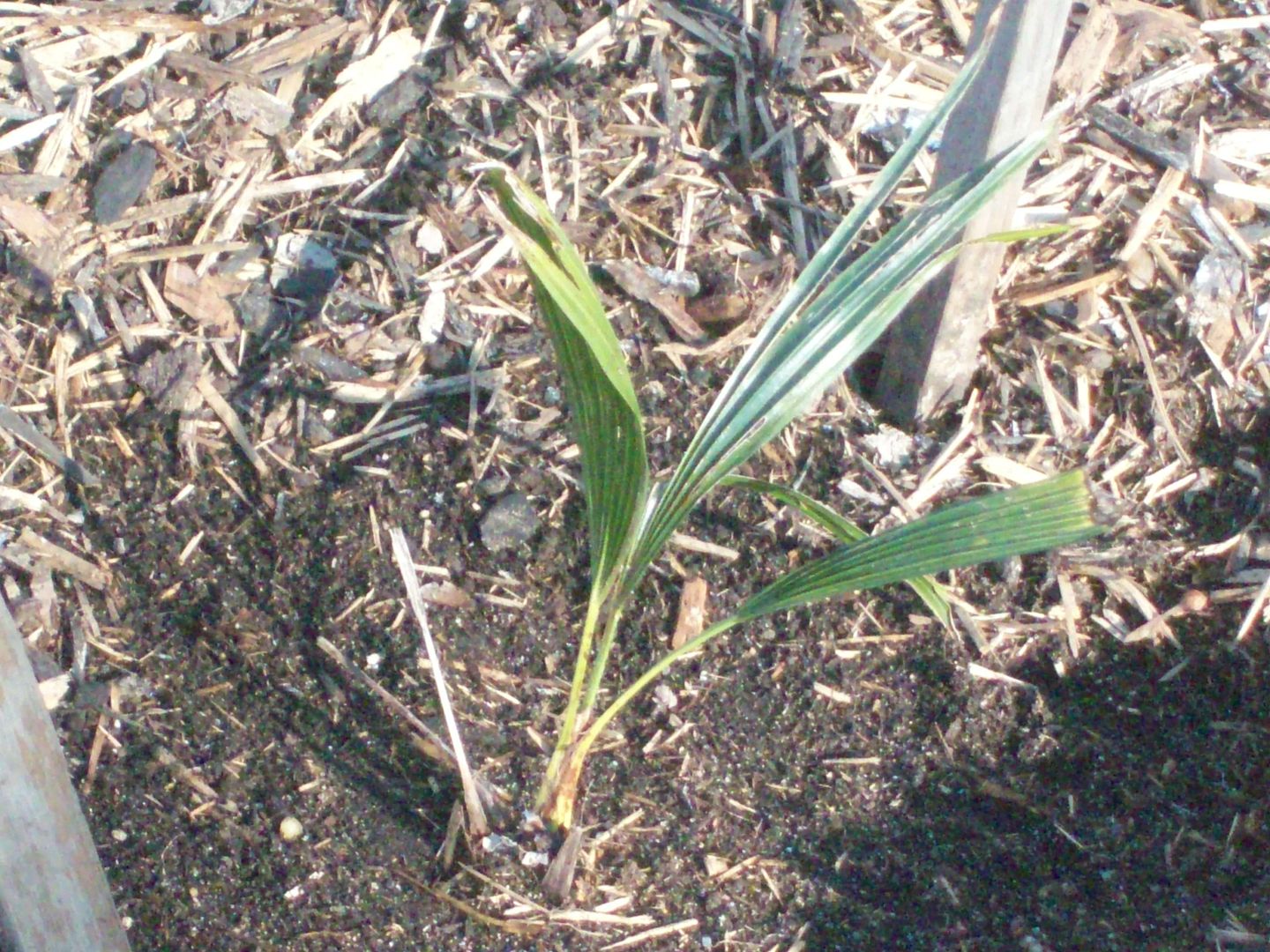 2 Needle palms 1 is a clumper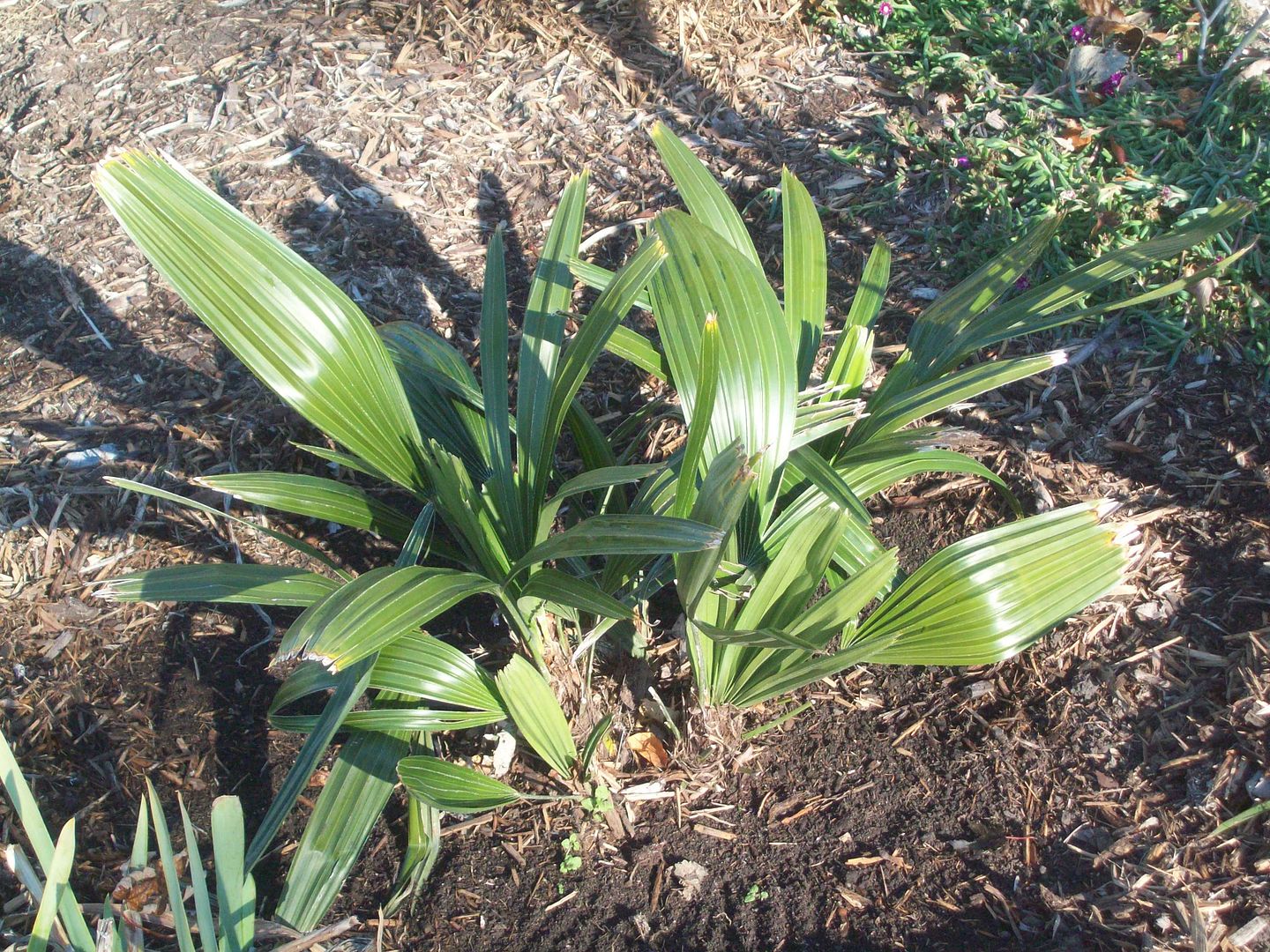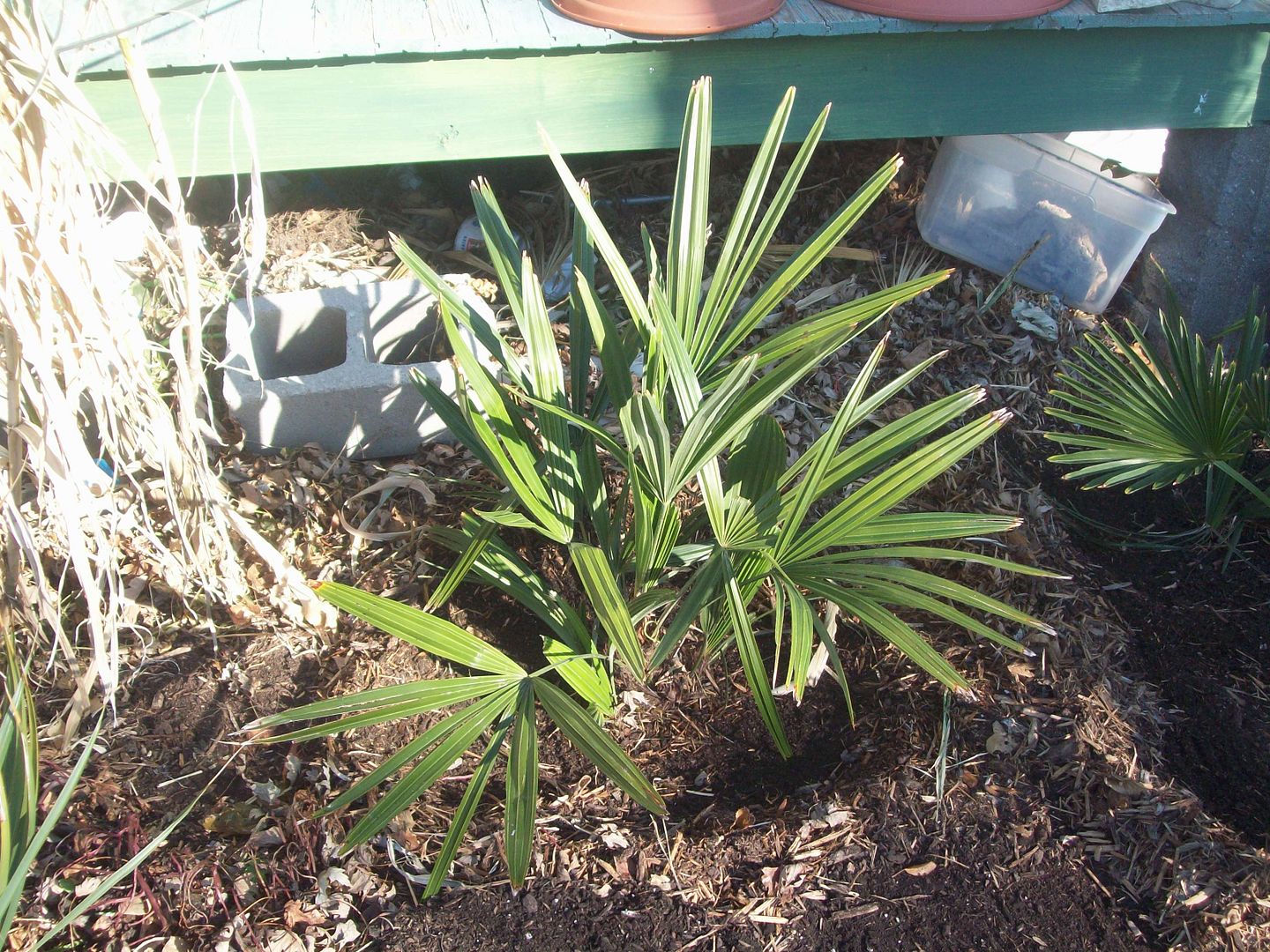 The Sabals
Sabal Louisiana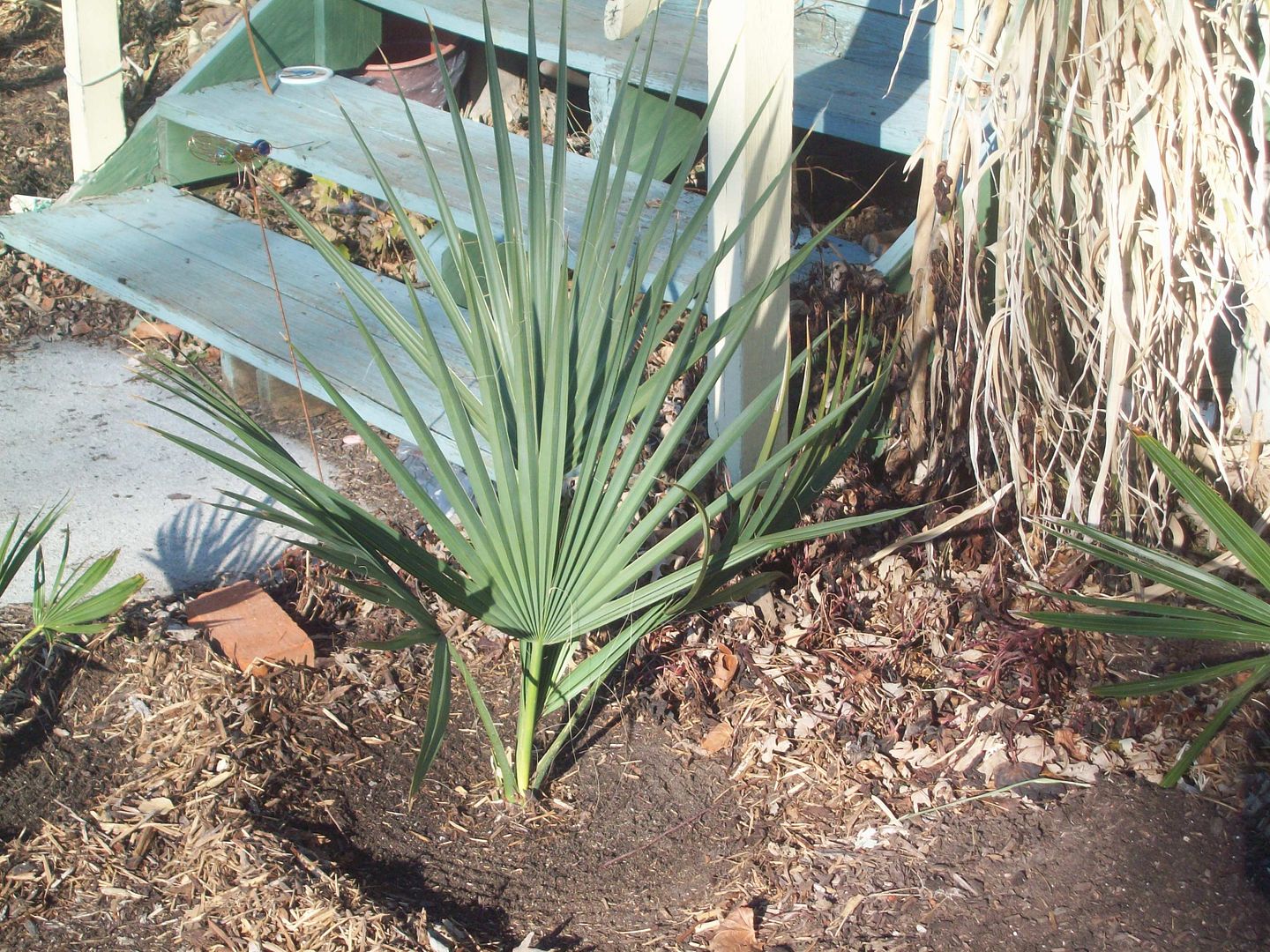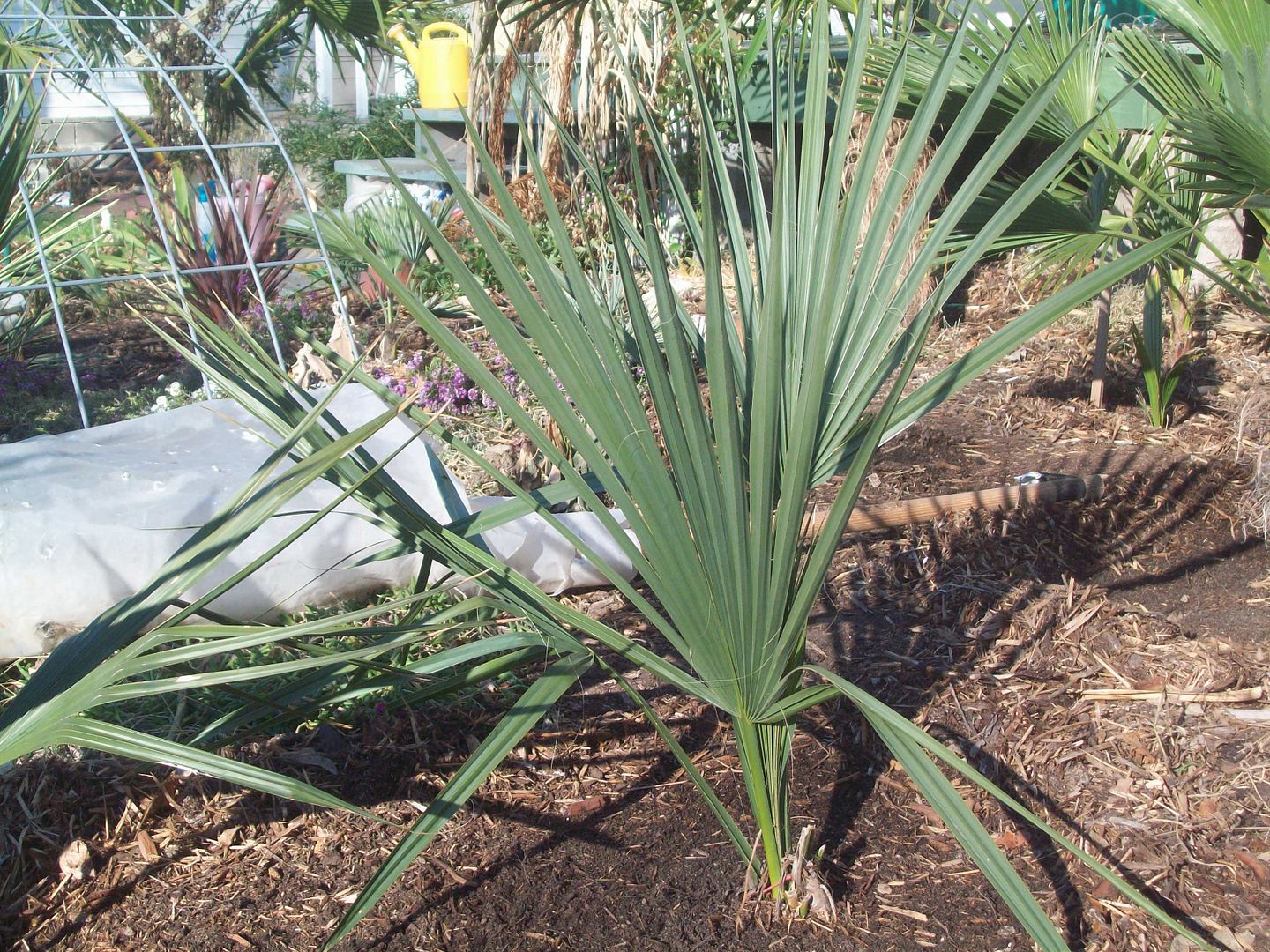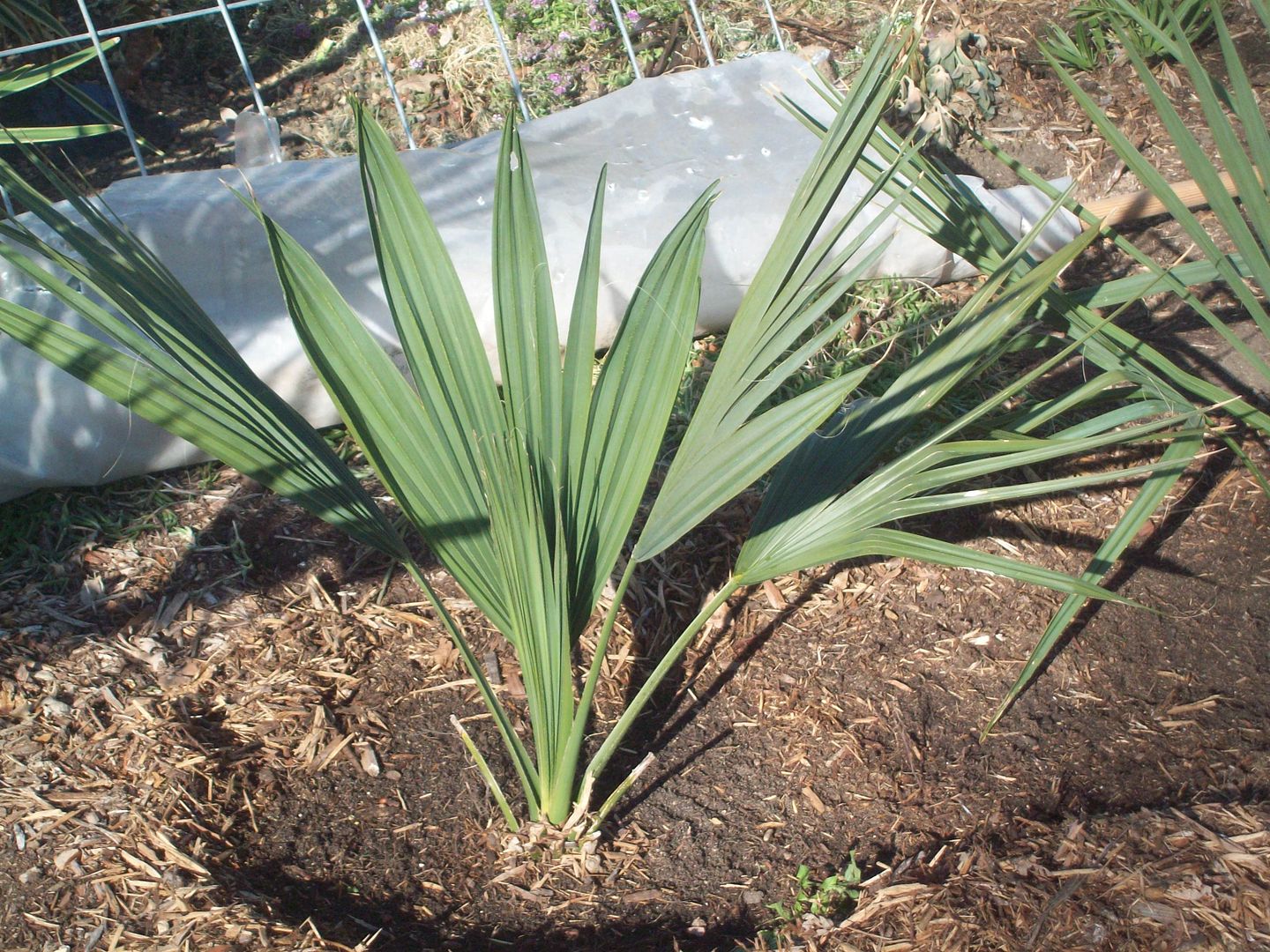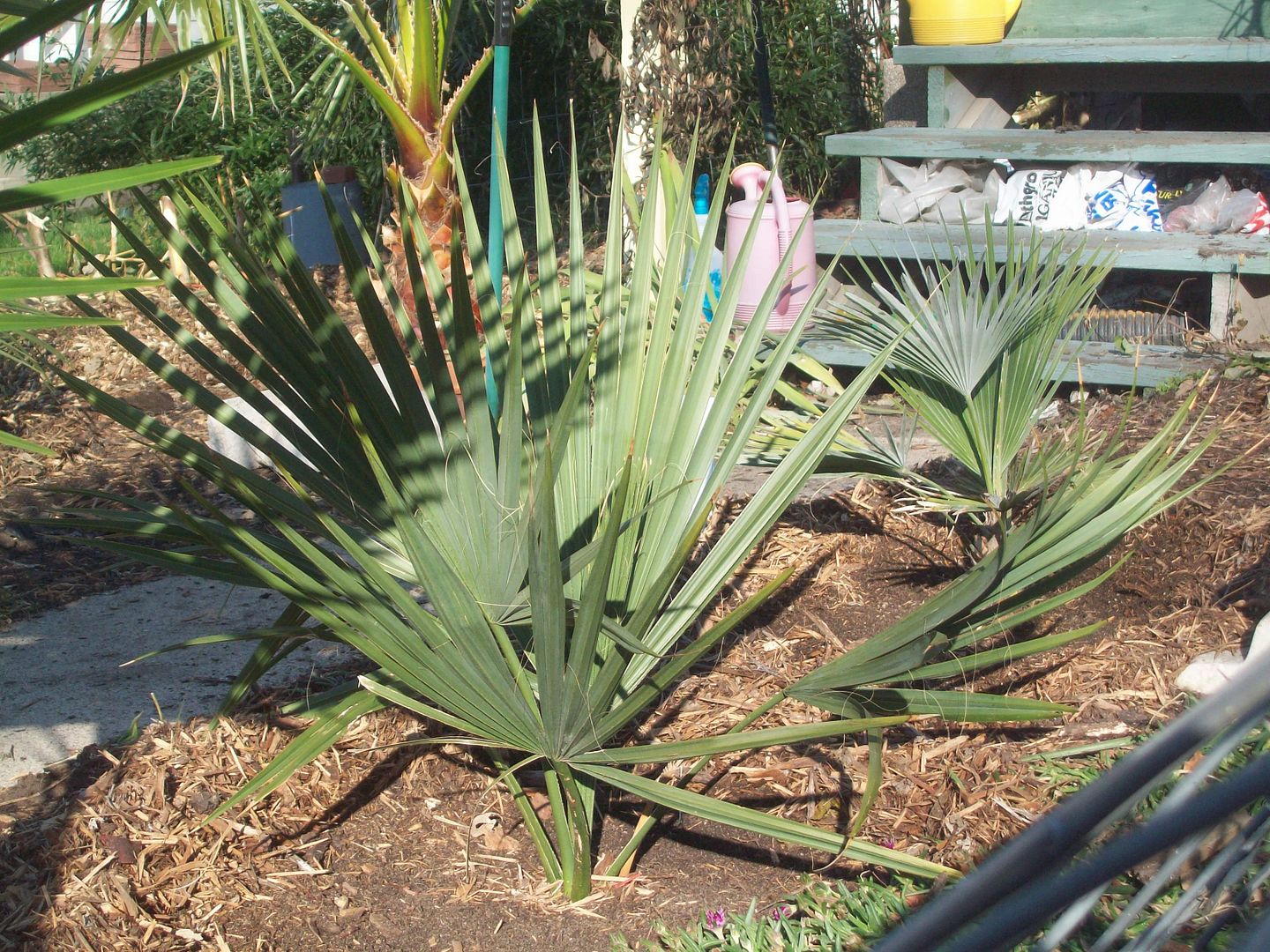 S.McCurtain a.k.a. Little Larrick
S.Brazoria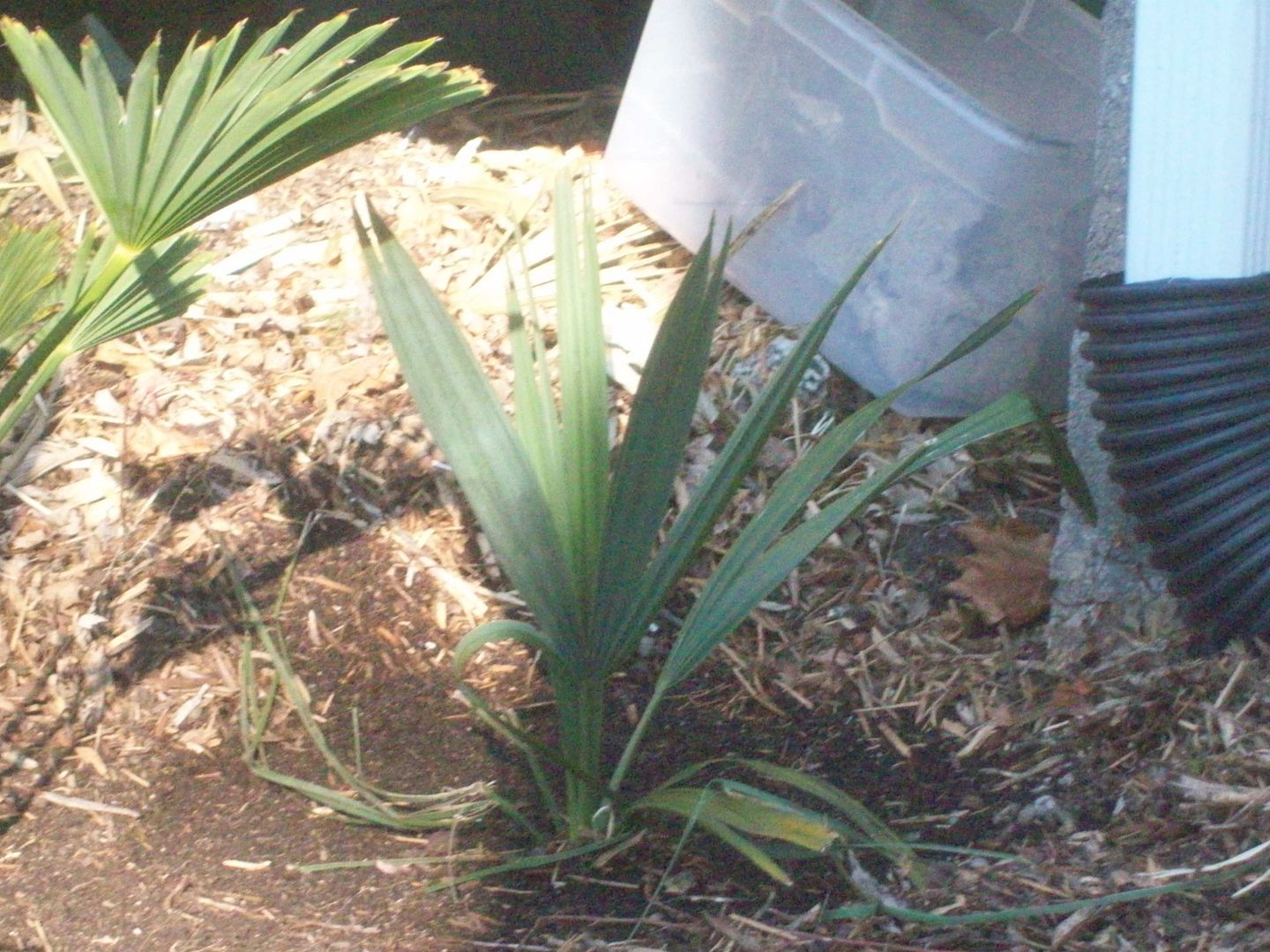 The coloration this time of year is spectacular-
wish I could capture more of it in these pics.
C.Cerifera 1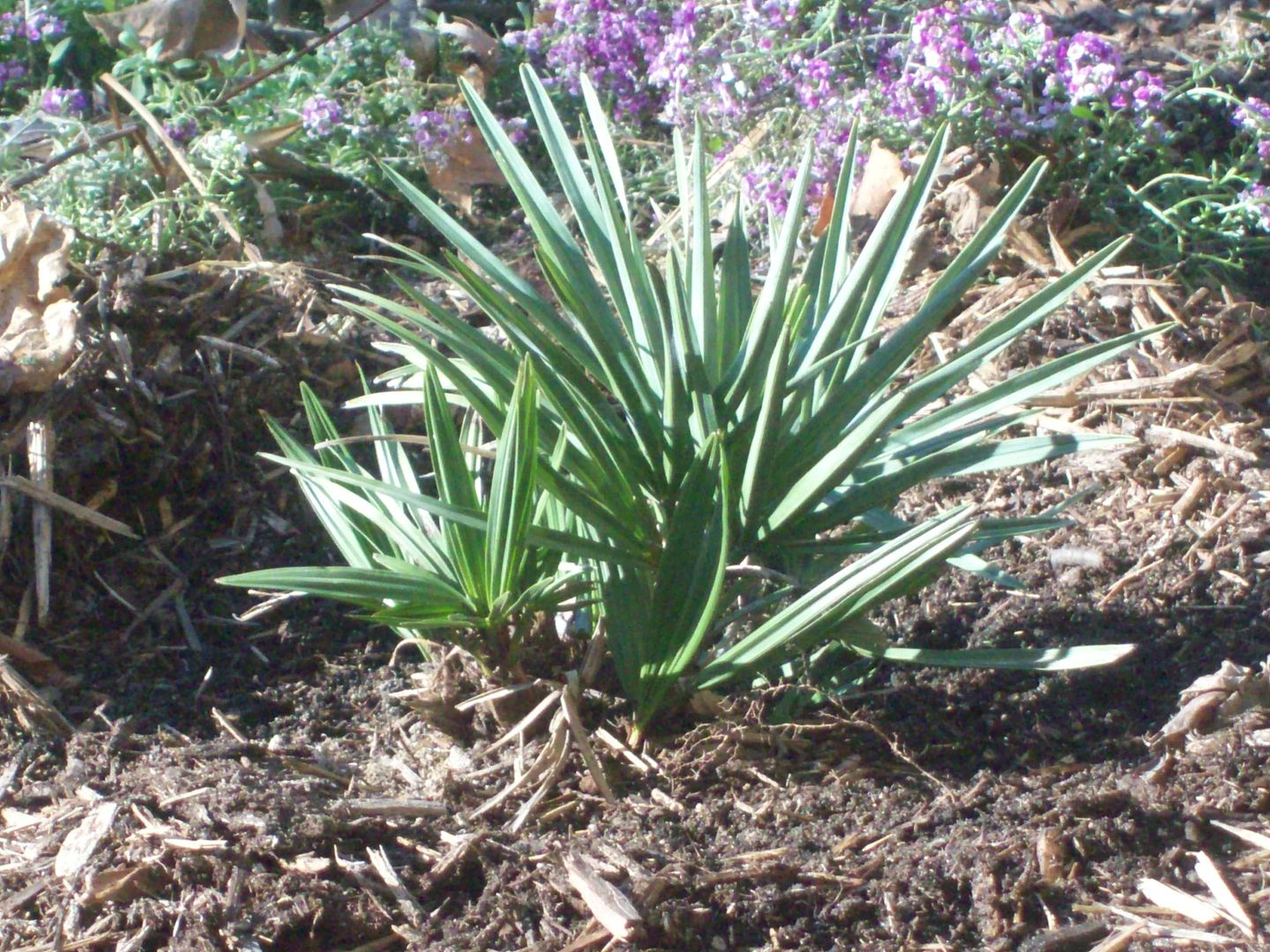 C.Cerifera 2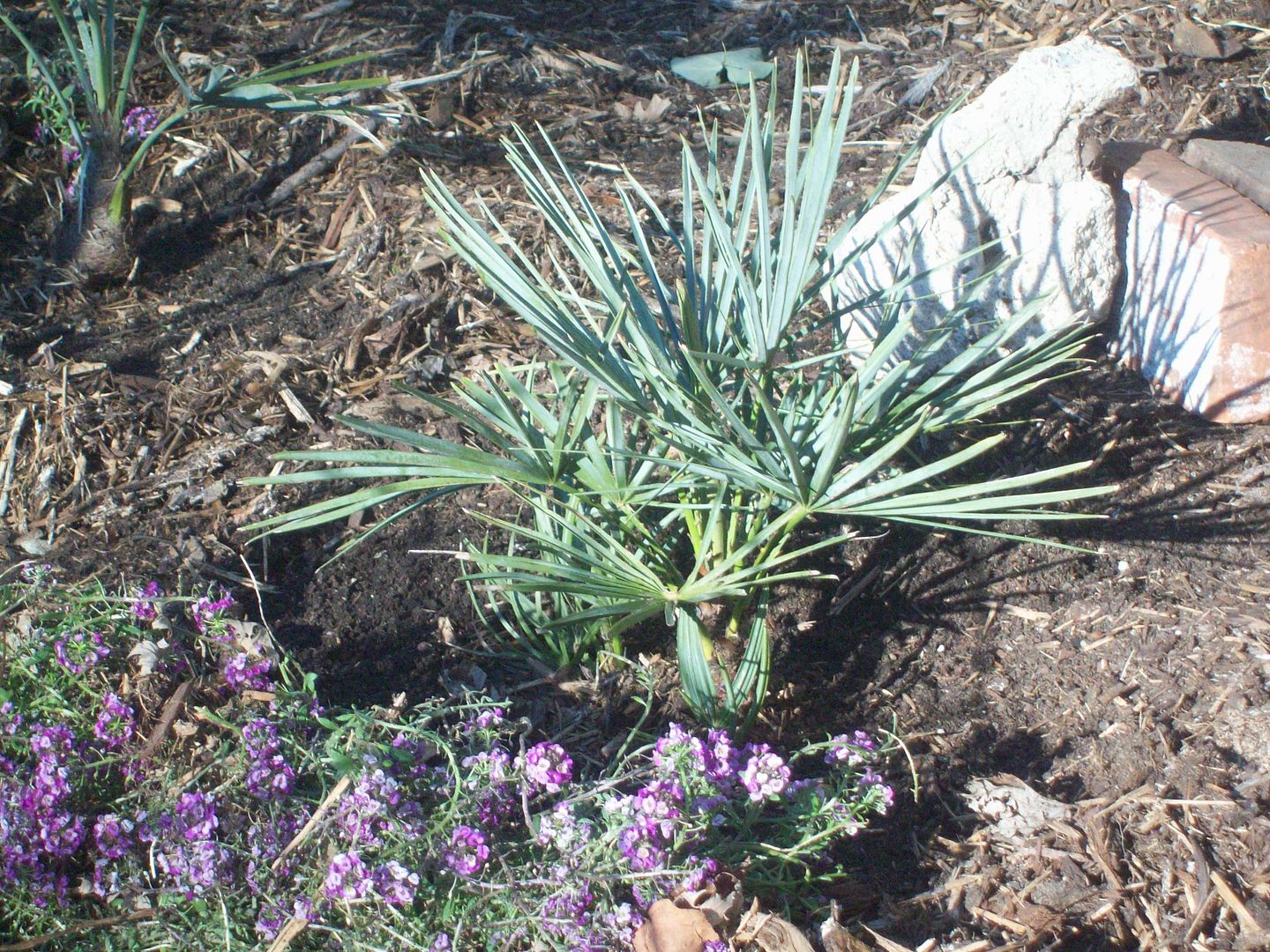 T.Princeps 1
T.princeps 2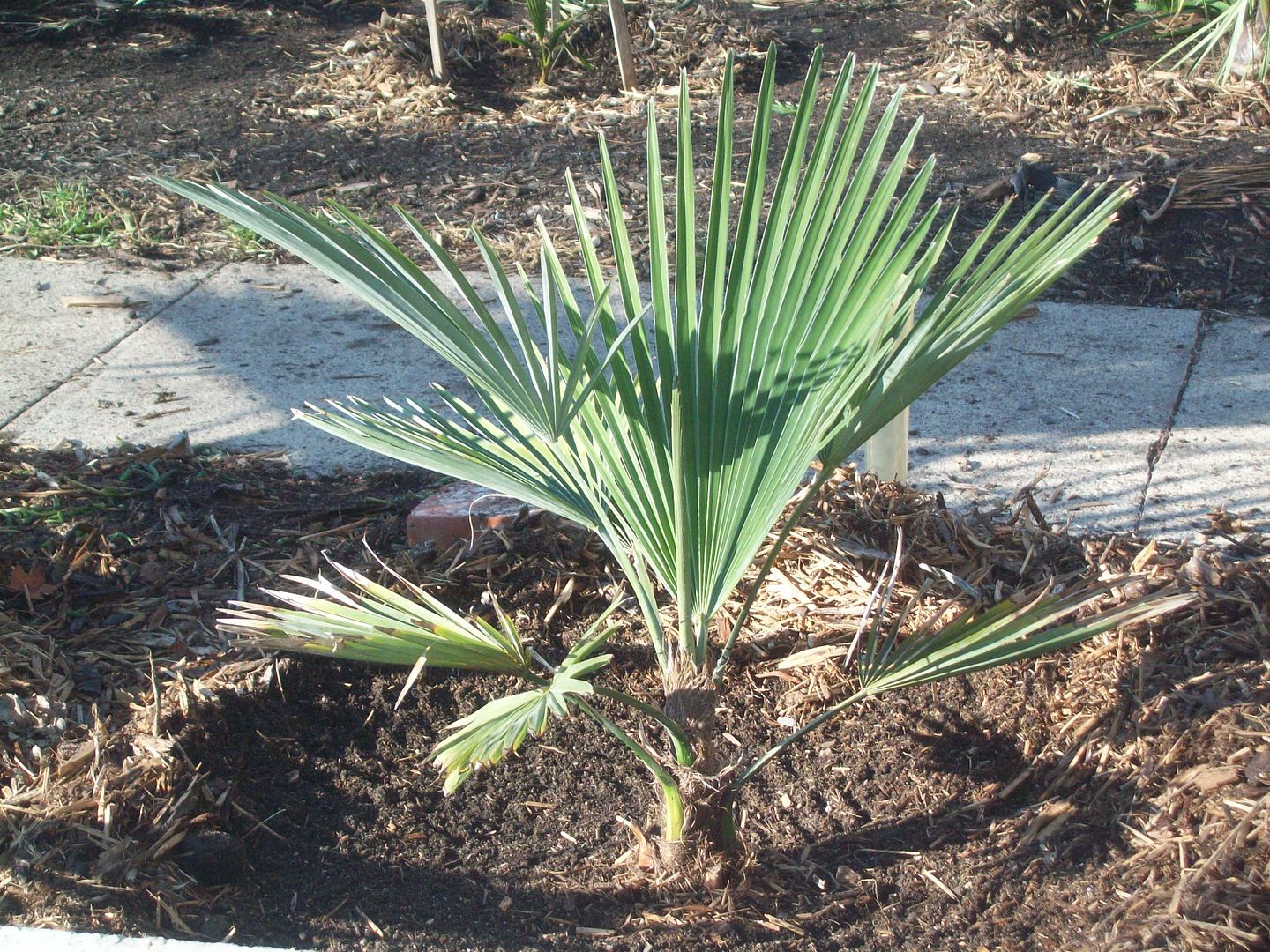 B.Eriospatha-healthy recovery from "full pull"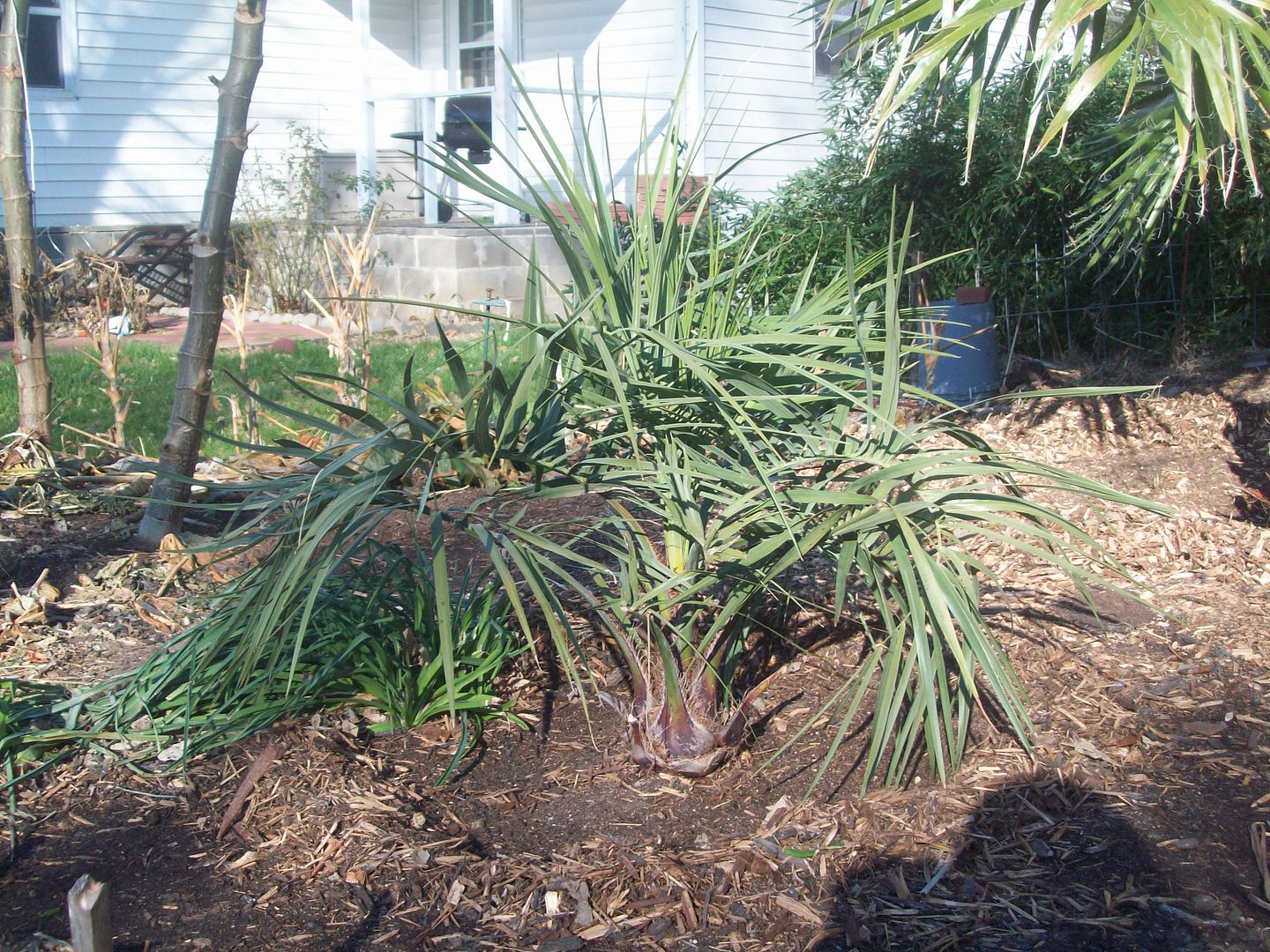 last and not least
The Washy-he gets 2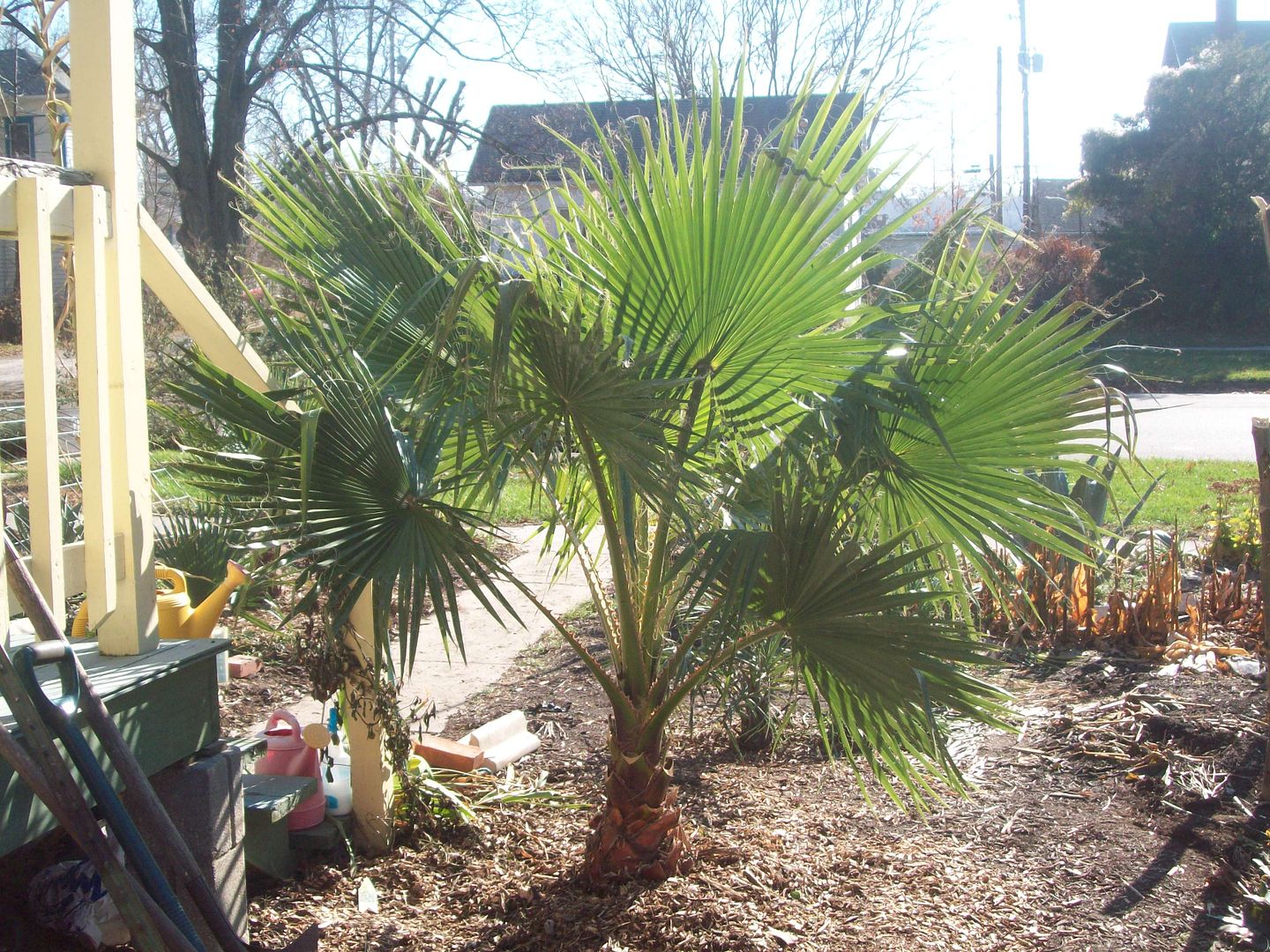 Pretty sure that is it-next time they will be covered-
Would be cool to see the Washy make it to December
uncovered in Iowa!
I doubt it though!
THANKS 4 LOOKING!