problem with skunk cabbage
weirdflowers
(5)
December 23, 2013
My Eastern skunk cabbages aren't doing so well. I believe it's a nutrient deficiency but I don't know what nutrient or how to fix the problem. There is very little cultivation information out there for this species, and none that I've been able to find about growing them in containers. I wouldn't expect anyone else here to grow these things and know exactly what's wrong, but if you've got any ideas or suggestions, that would be fantastic.
Here is one of the ailing plants: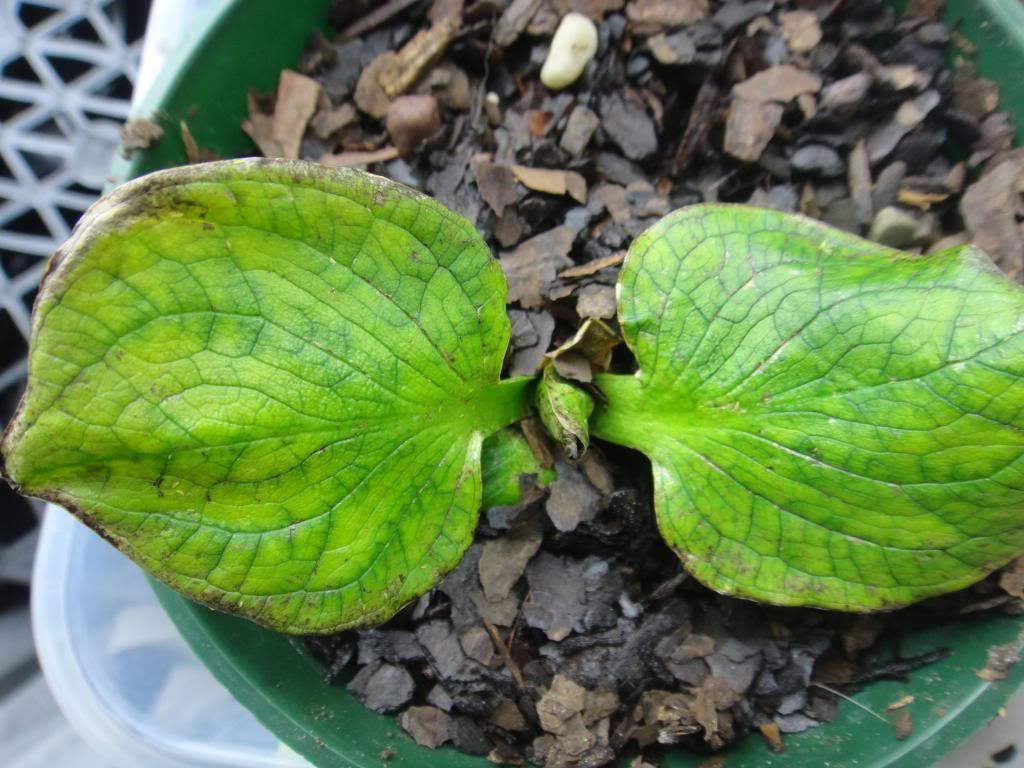 Potentially useful info:
The potting substrate is basically 5-1-1 with less fines and are fertilized with Foliage Pro weekly. The pots are in a container of water ~1.5", which gets rinsed and replaced weekly. I believe overwatering is not a problem here--these are wetland plants that grow in thick, smelly mud; the roots on these particular plants seem very happy growing down below the water line; and allowing the substrate to dry out even a little bit for short amount of time killed several of the specimens I had.