Closed up my Windmill Palms today!
Well I bit the bullet and decided to protect my two trachys today. It was partly cloudy most of the day and mid 50s, so perfect protecting weather in a t-shirt. Could get some snow Sunday and then even colder weather next week ... BLAH ... well I guess it is December next week, so I knew this was eventually coming. I did something different this year ... I took a photo documentation of closing them up in case anyone else is interested in my method. Also, this year I converted my boxes into four panels each which will make assembly easier as they get taller ... no lifting a 12 foot box over the top, lol.
Ok, here they are before I started.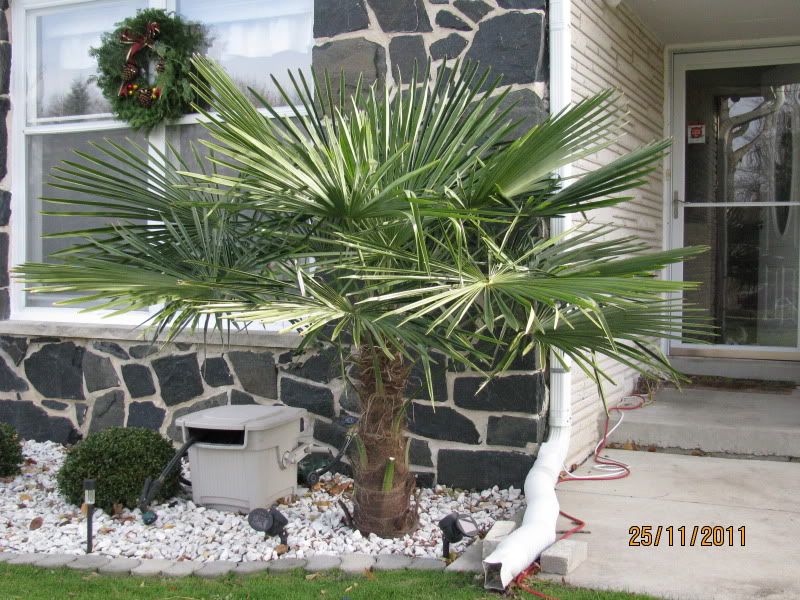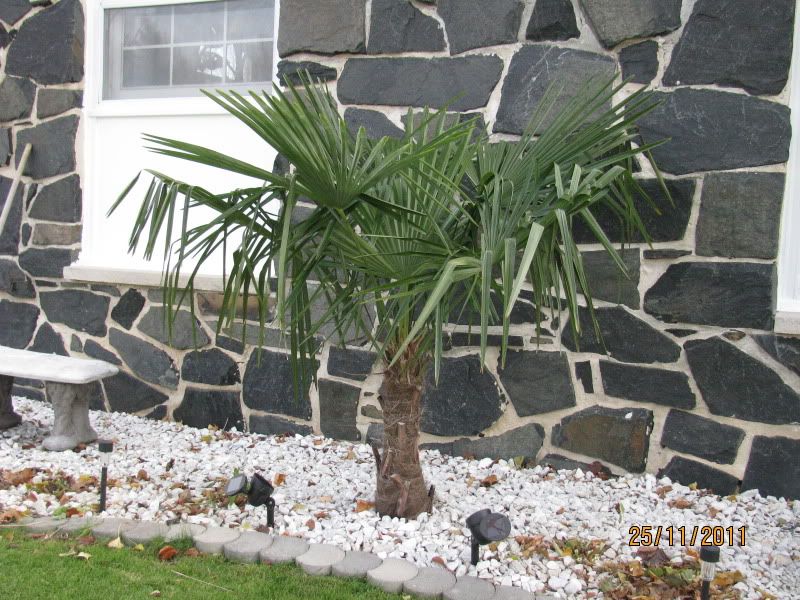 First, I cleared all the rocks away to get a smooth surface.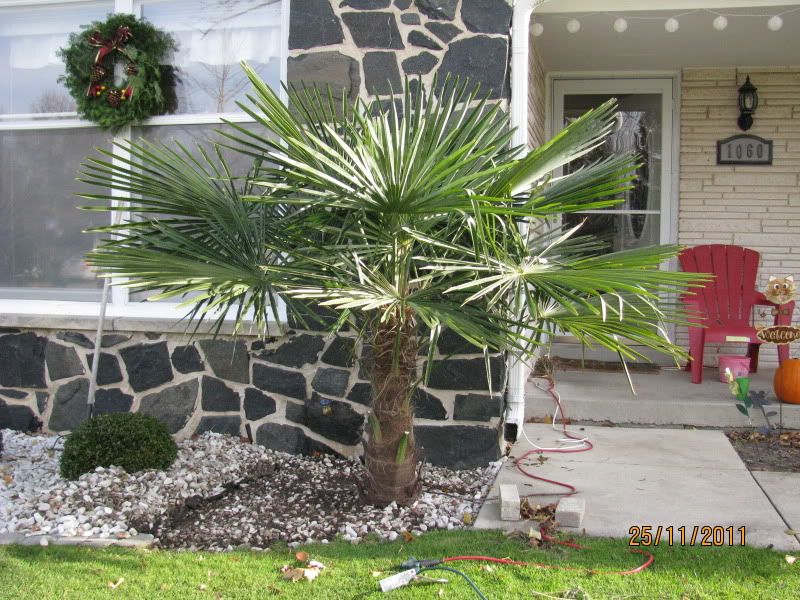 Then, I tied them up using big zipties ... these are found in the heating and air conditioning aisle at Home Depot ... used for connecting flexible ductwork to hard duct.
Next, I built three sides of the enclosure and placed the electric heaters. The first enclosure is 8 feet tall and the second is 6 feet tall.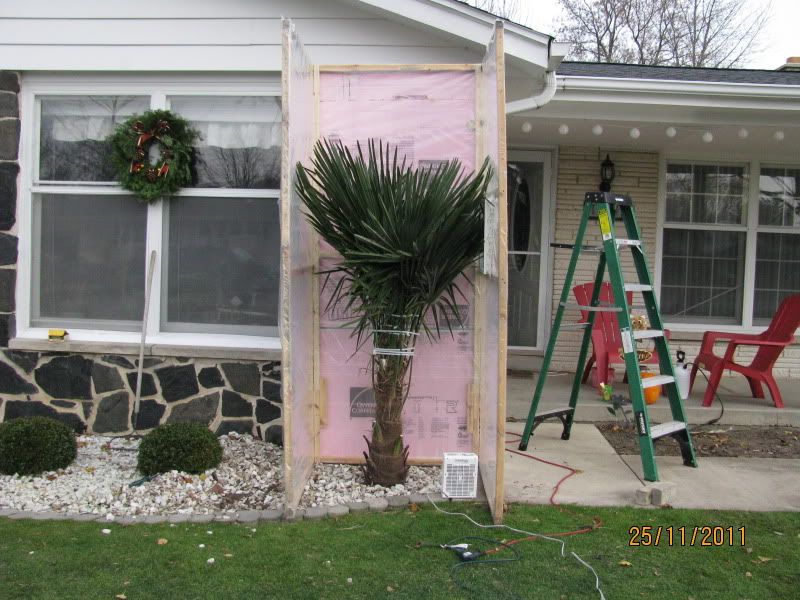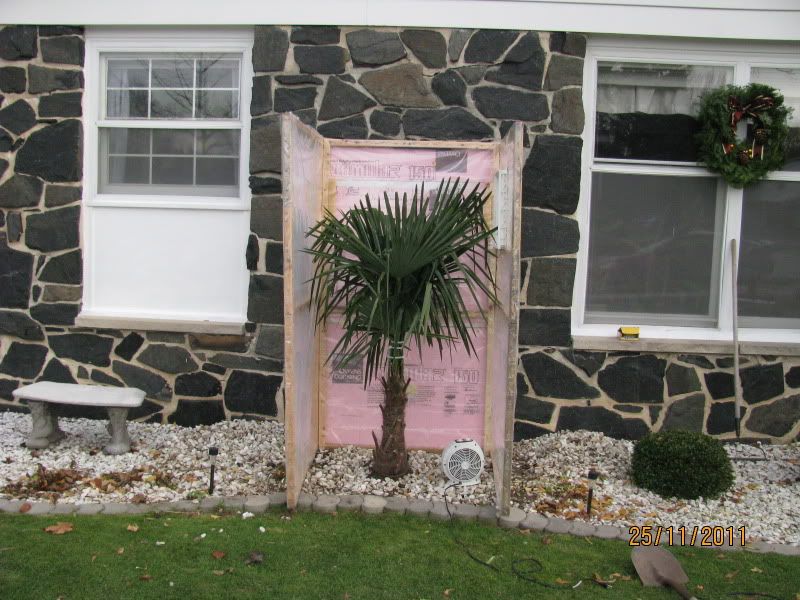 Finally, I fastened the styrofoam to each side except a portion of the south side to let sun in. Also, shoveled stones around the enclosures to close any air gaps at the bottom.
New addition this winter is a window in each enclosure. This will make venting easier on the warmer days and also allow for quick and easy inspection. Lots of palm in there! :)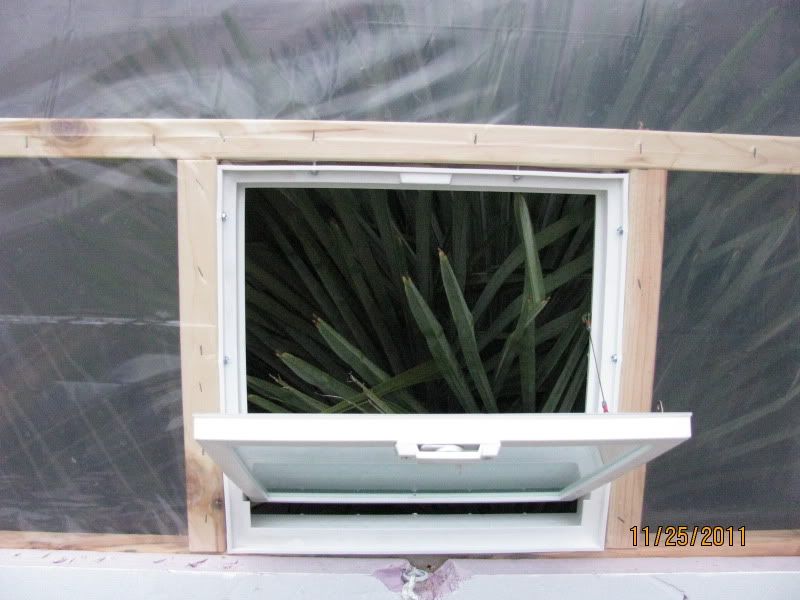 Hopefully I can get these off in mid March. Took me 6 hours from start to finish, so about 3 hours per palm.