Winter Prep pics. Thoughts appreciated jimhardy and others.
bradleyo_gw
November 22, 2011
The yard is all cleaned up and ready for winter. Very depressing time of year for my landscape.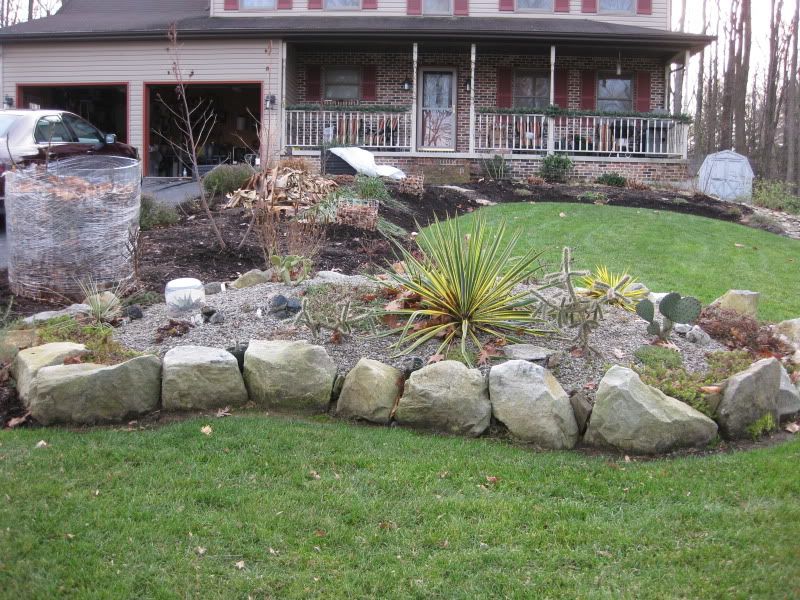 First step was to wrap a string of mini lights loosely around the palm.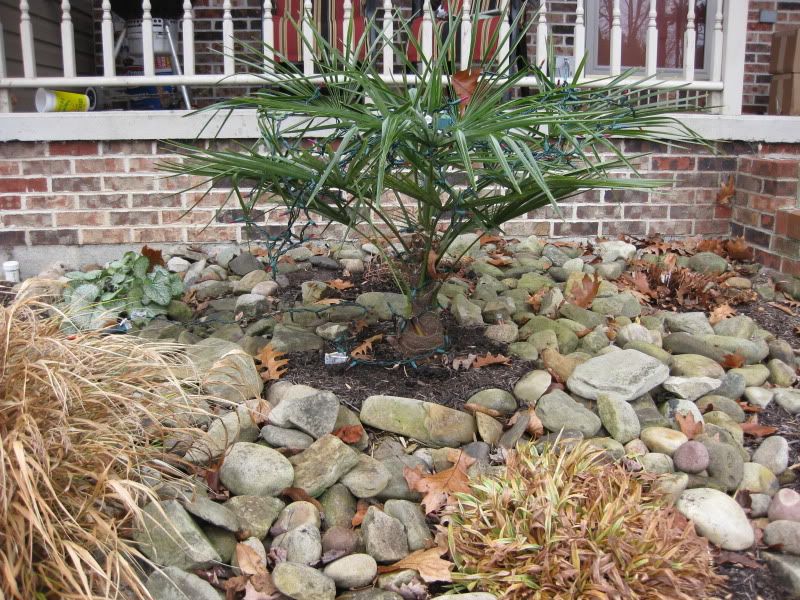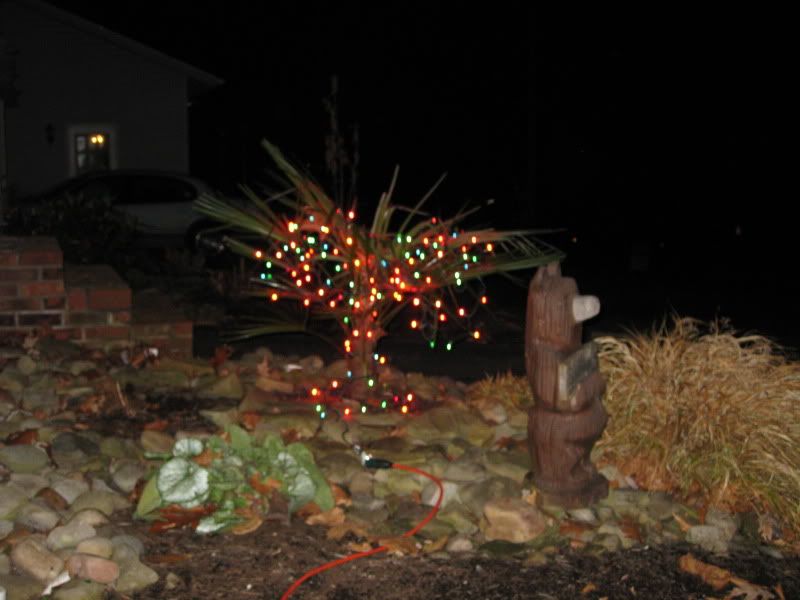 Next, I loosely wrapped the whole plant with a double layer of frost cloth. Inside the frost cloth is a 35/45 thermocube connected to the christmas lights. I then place my compost bin over the whole palm, with lid on top. I will keep it loosley wrapped with another blanket layer of frost cloth over the top and down the sides. I have some leaves inside the compost bin as well about halfway up the bin.
This is what it will look like all too soon.
Any suggestions? Think it will work? Last year I killed 2 trachies in frost cloth wrapped leaf cages, although even my minors and needle were heavily damaged. Im thinking that if I can keep those frozen leaves away from the trunk, keep moisture away from the plant and give it a little heat, it should be fine. I have c-9's that I can use too, but I'm afraid of it being too hot. I'm also debating putting a couple of gallons of water inside too, but I'm afraid they would freeze.
My Chicago Hardy fig about to undergo its first winter in a leaf cage with about 3' of leaves. I'll put another layer of frost cloth on when it gets much colder.
Minor getting ready for winter #3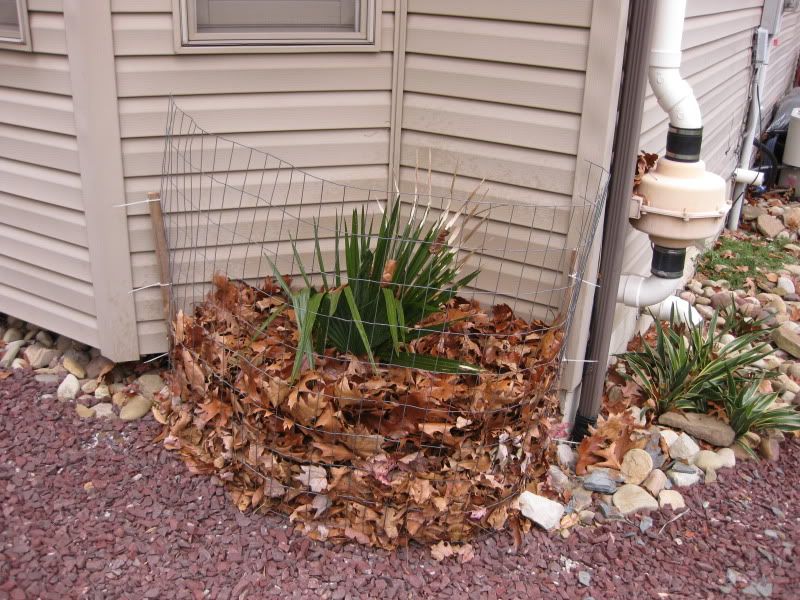 McCurtain in the garbage can, didn't even push 1 whole spear this year. Got beat up last winter and then I moved it to make way for a veggie garden. Between the damage and the transplant shock, a split fan was just emerging last month. Underneath the pot is an Arkansas minor from Austin going into its second winter. Completely browned out and surprisingly pushed out 2 new strap leaves. I believe they are 2-3 years old.
Agave parryi gets an upside down pretzel tub with some hole in the top for...