Pics of new method of protecting my 16' Trachy for winter
arctictropical
(Z4)
November 11, 2012
I ran out of the energy needed to do my usual method of building my 8 foot base made out of railroad ties, with an 8 foot Styrofoam box on top. So here's pics of my new experimental method:
Palm prior to protecting: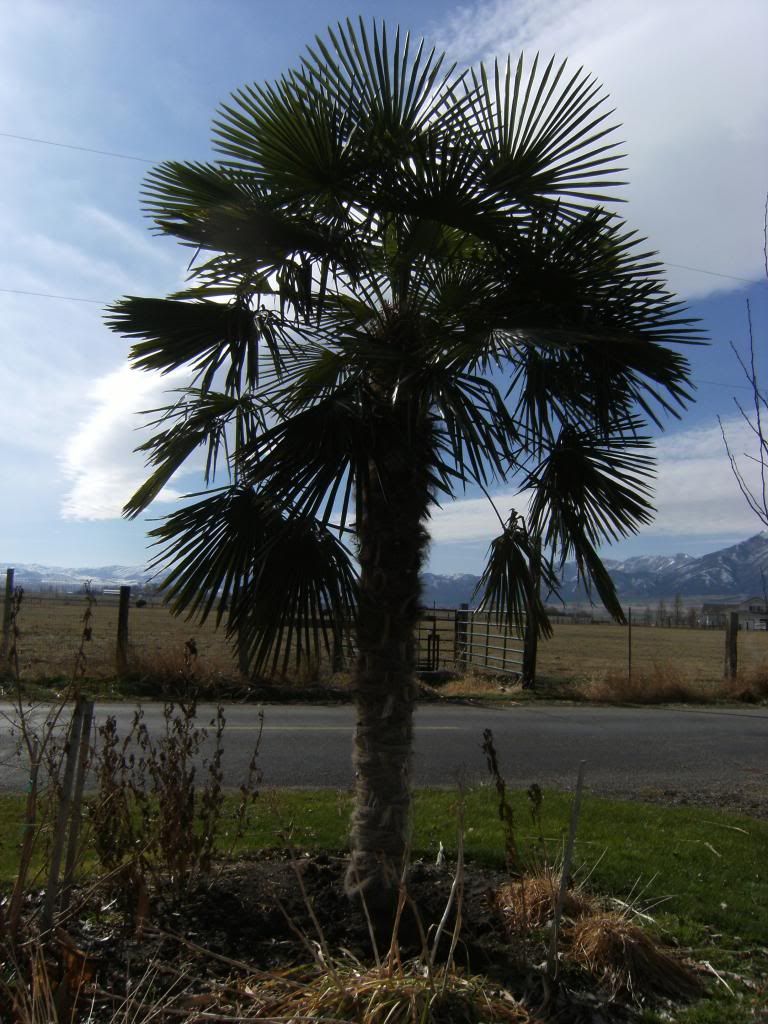 Palm with "hair cut"..... cutting off the lower fronds: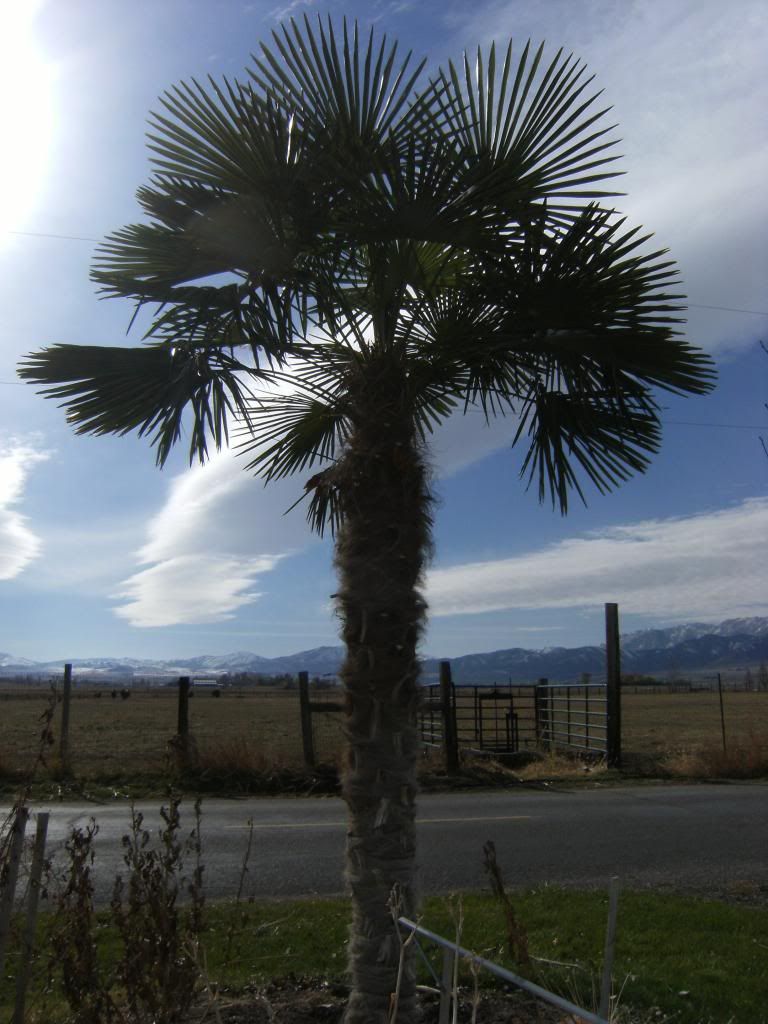 Cut off fronds:
Palm, tied up with plastic twine and tree wrap: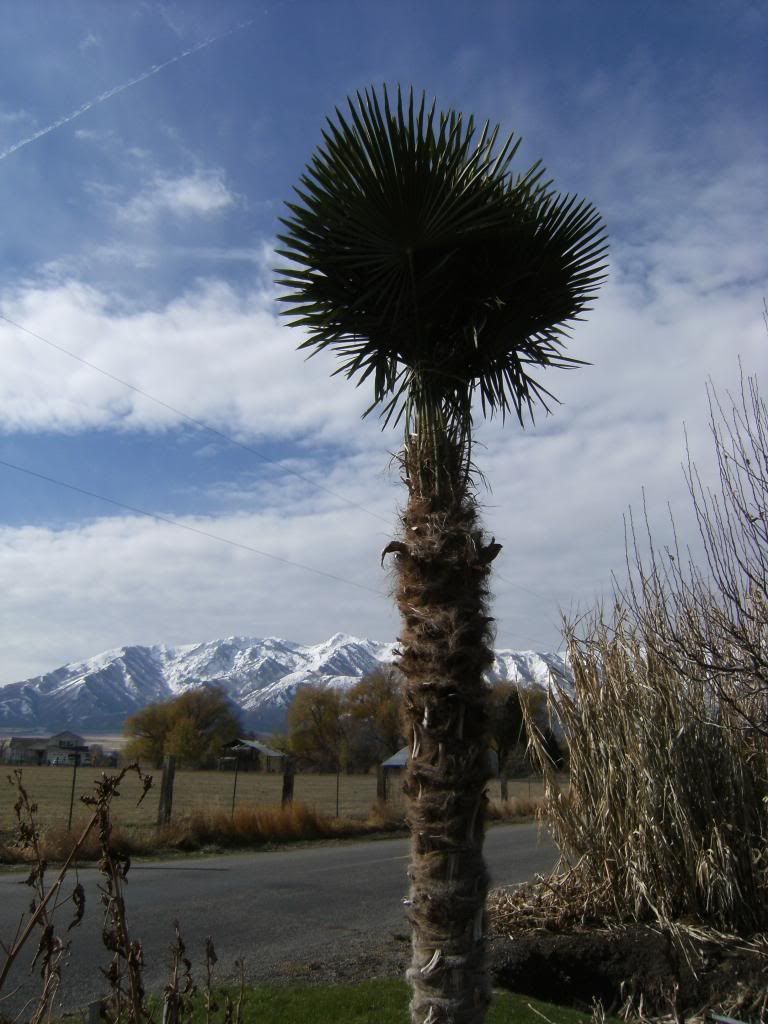 Final pic... palm with bubble wrap and heating cable, taken on November 10.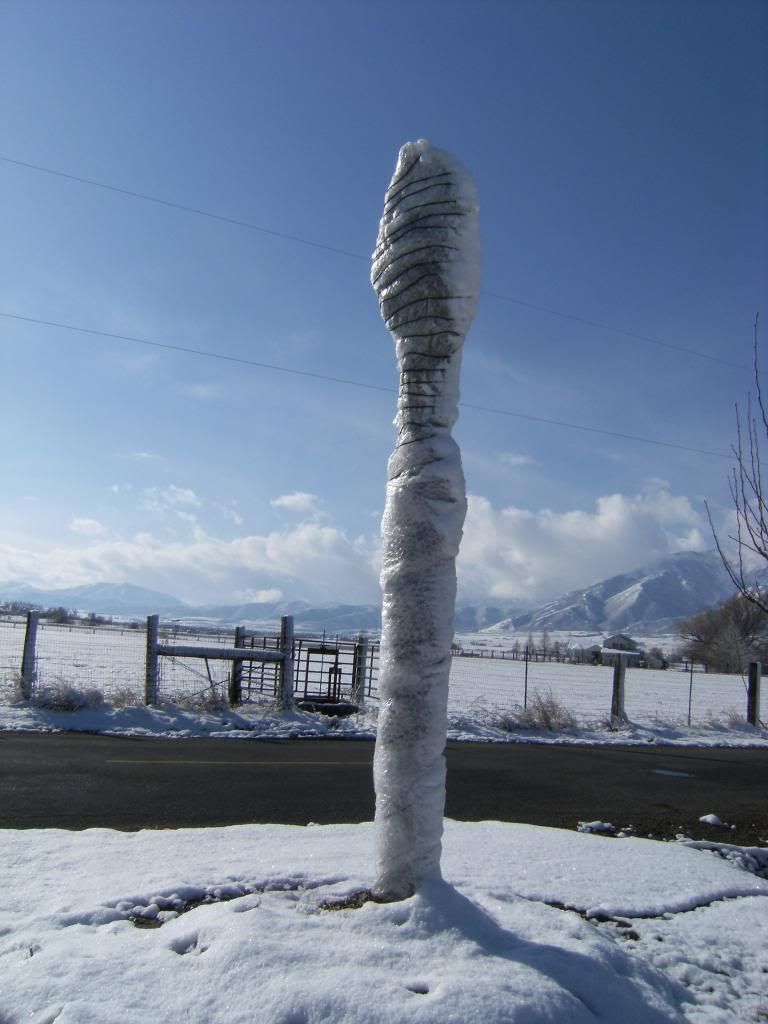 I hope it works! If it dies....on well. The idea of protecting a palm tree in zone 4 has been one big experiment.