MPG mystery cutting finally bloomed
Hi Guys & Gals!
My cutting that I got from Maui Plumeria Gardens back in March has finally opened it's buds today (7/11). I thought it was gonna be red, but it turned out hot pink / fuchsia with an orange center. I can't really detect a scent other than floral. I have contacted Doug to help ID it.
Get read for picture spam-age!!
Almost there...
Yesterday, starting to open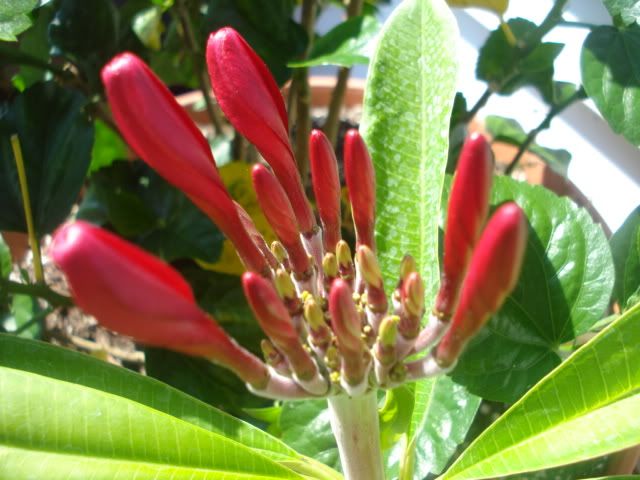 And today, they are opened :)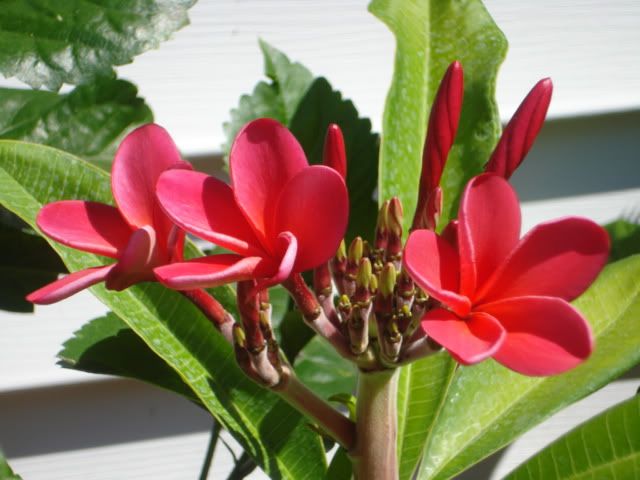 Any ideas on what you think it might be??