yup! My Donald Angus has root rot!!!
juicygirl
(9/10)
July 7, 2010
I feel like such a fool. What do I do, now? My Donald Angus has root rot.
I cut it to where it looks clean and healthy, and I'm letting dry. Now what? If your suggesting rootone, can you tell me where I can find it locally, is it at lowes or home depot? How long does it dry
I'm so frustrated, I paid $30 for this cutting! All the other ones are doing spectacular. Kimmi beauty, kauka wilder, and daisy wilcox have all started to grow leaves.
It was in the community pot.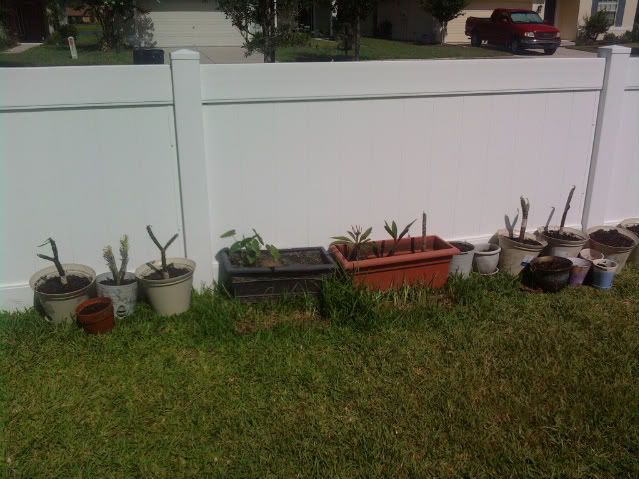 Any one tried to do this? rooting plumeria in water?
http://www.azplumeria.org/plumiex.htm
Gotta go an cry now! :( Sorry.