Late November palms in Wisconsin
I'm closing up my windmill palms Sunday for the winter, so I thought I'd post a few final pictures of the season. Overall a great growing season here with above normal temperatures most months.
This trachy has been in the ground since 2008. Wife and daughter for scale.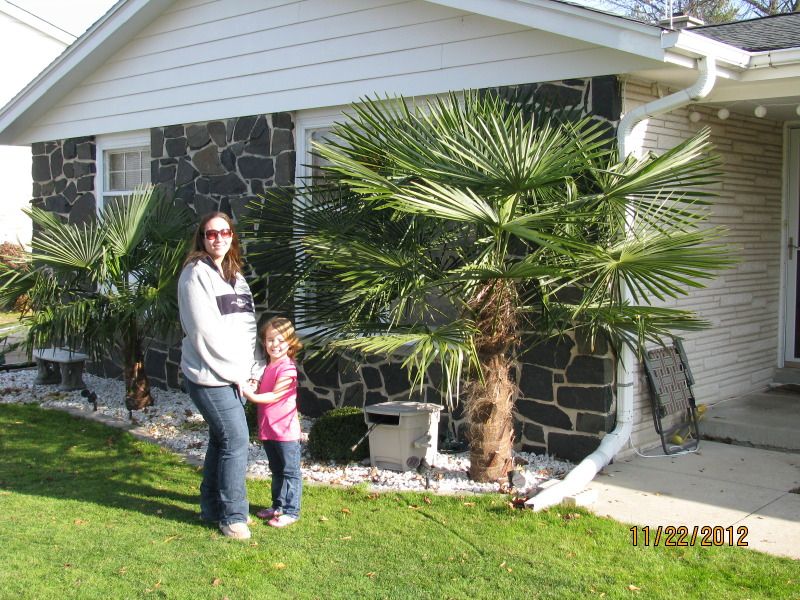 Here is a trunk height measurement. It has added 20 inches since March.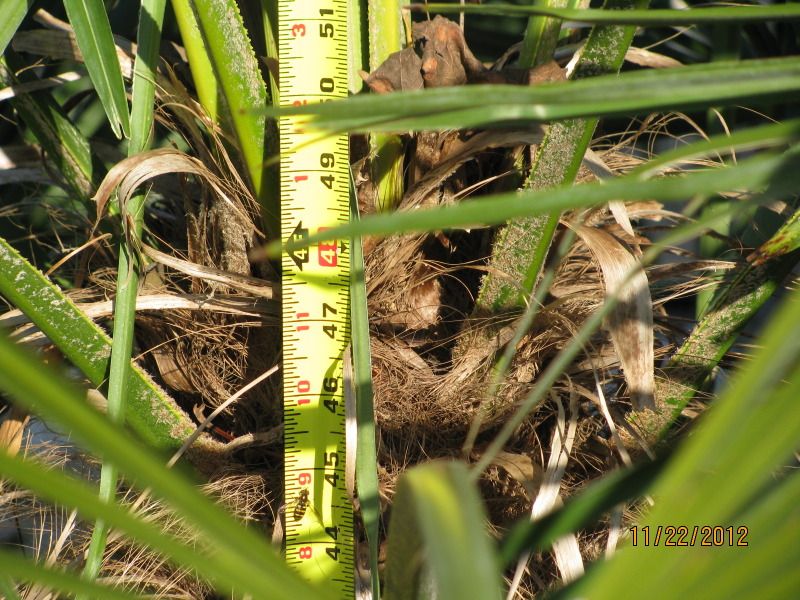 Planted this one in 2010 -- it was actually bigger than my oldest one when first planted. Grew slow for awhile, now it's finally picking up speed.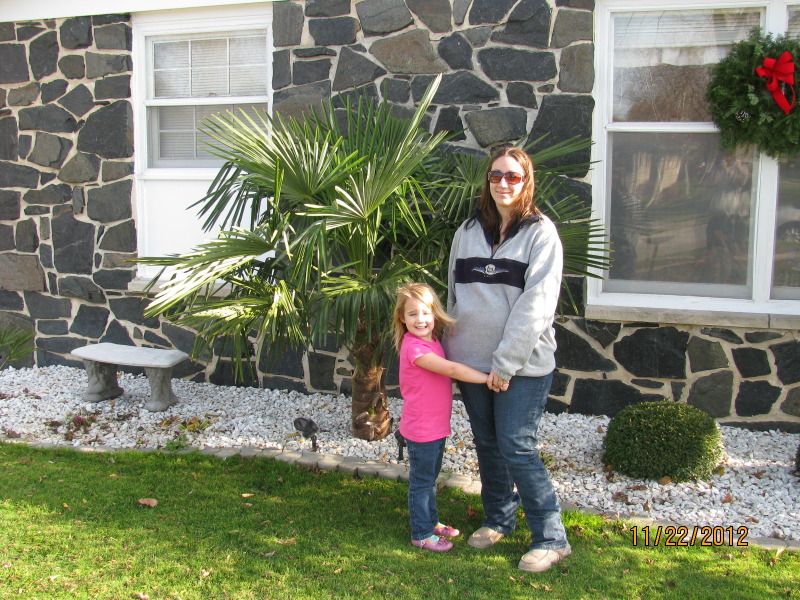 Trunk height picture of the 2nd windmill palm.
Here is my little waggie that I've had since a strap leaf seedling. Planted it this past March.
Finally, here is my new magnolia grandiflora '24 below' that I planted in May, along with a couple yucca filamentosa 'color guard' that have been in the ground since spring of 2011.
Oh, and I'm going to be doing something extravagant next spring. I'm taking down my maple tree and replacing it with a Phoenix sylvestris that I will protect. I'm hoping to get a nice palm specimen in the middle of my yard. See pic for location: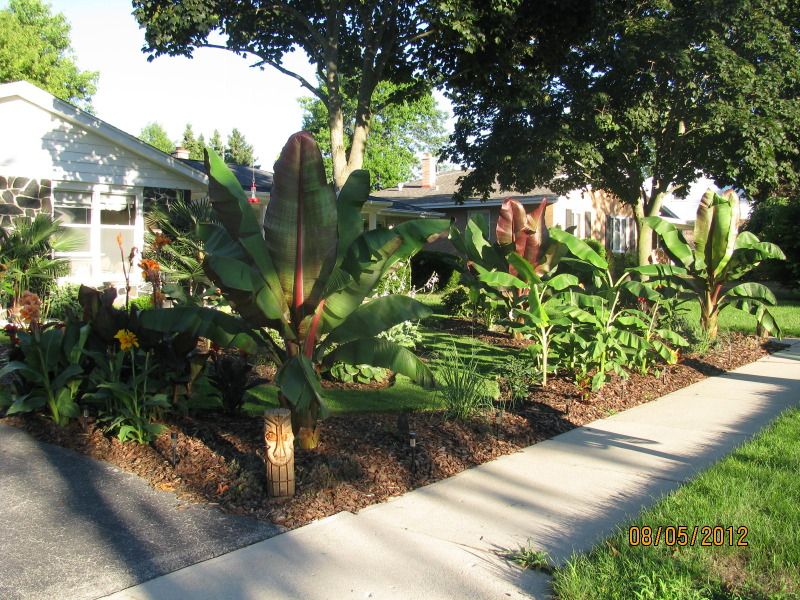 I will succeed!