Difference Time/Heat/Sun can make on flowers
freak4plumeria
(So CA zone 10)
July 30, 2014
Ive noticed that Plumeria's that bloomed when I first got them sometimes did not look close to, or like what they should based on color, size, shape. I noticed that in cooler temps that Purples looked pink, but years later (after being acclimated) they would bloom pretty close to how they should look.
I got this Sherbert Town in 2005, and every year it looked different. This is the first year my Sherbert Town looked close to how it should. It has not been that hot in my patch this season so I guess its time that has made the difference:
This years bloom (inflo almost done blooming for the season)
Sherbert Town blooming 3yrs ago in Sept with almost 90 degree heat: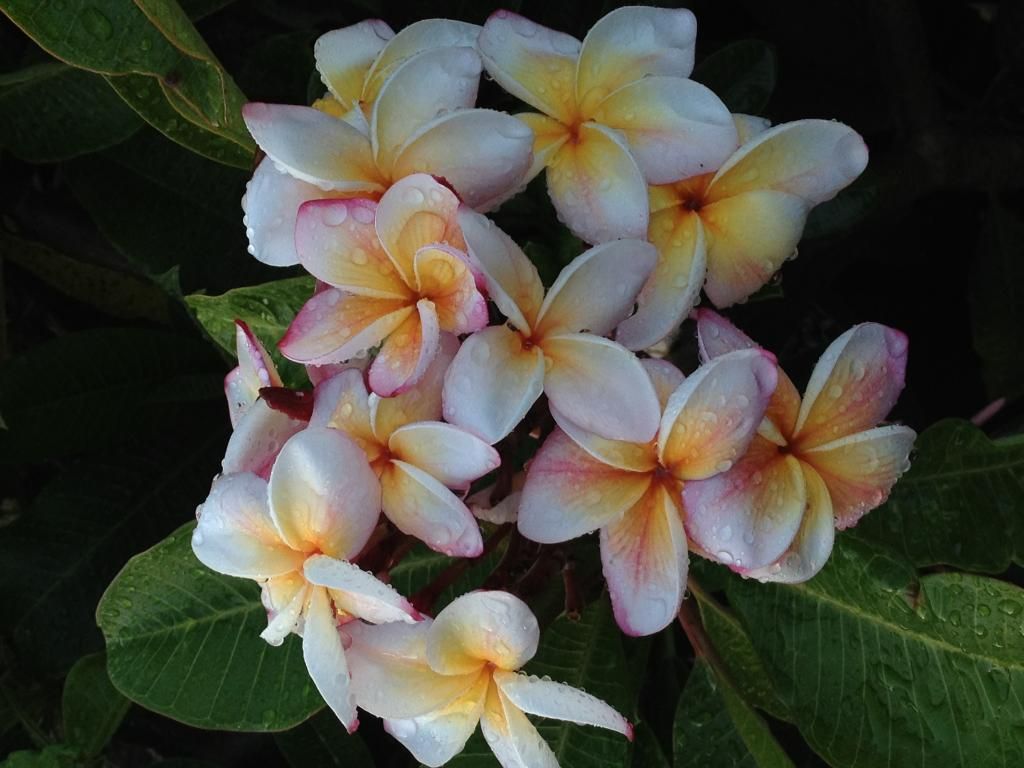 Here's an example of Sun/Heat effect on Firestorm:
Sun and warmer temps 81degree heat
Same plant this branch/inflo covered in shade and cooler:
So I guess even if your patch is in cooler coastal temps, sometimes time can make a difference. Mature plants seem to produce flowers that are true to form.
This post was edited by freak4plumeria on Wed, Jul 30, 14 at 17:50