Replacing grass with wood chips
emcalister1
(7)
March 22, 2009
Last year my big garden project was replacing all of the lawn between my beds with wood chips. I would finally be done with mowing the front lawn! The first thing was to incrementally mow the lawn until it was as low as it could be mowed. Then I used an old edger I had to cut out a border around the beds in the grass about 2 inches wide.
I removed the 2 inch strip and put it on the compost pile. Then newspaper, overlapped by one page to a thickness of 4 sheets. Then the chips - at least 3 inches thick. I bought chips from a local supplier. If there are any tree cutting operations going on in your neighborhood the companies would much rather dump it in your driveway than pay the dumping cost, making it a mostly free project.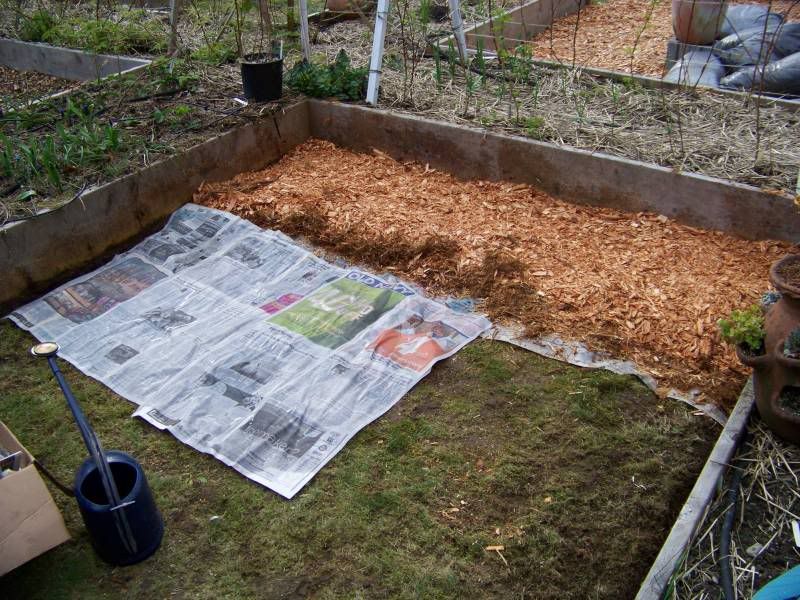 For the paths I skimmed my shovel over the grass, reducing it to mud, then the newspapers, then the wood chips.
The woodchips really set off the raised beds and also made it much much easier to maintain a clean look for my neighbors. Since then I've pulled the occasional weed, but because the wood chips don't compress I can pull them out really easily.