Trusting my ecosystem.... :-/
djoyofficial
(5-6)
June 10, 2014
This year I figured I have had it! I am growing some HOT peppers. No more capsaicin free "peppers" from the local Utah markets. Living amongst a community of peoples that think Tabasco sauce is the devil and way to hot is insane!
With passion for heat in full motion I germinated many Chinense back in Feb and purchased a bunch of Annum last month. Late in April after what seemed like an eternity the temperatures finally warmed enough that I felt comfortable planting my peppers in the ground.
In the beginning.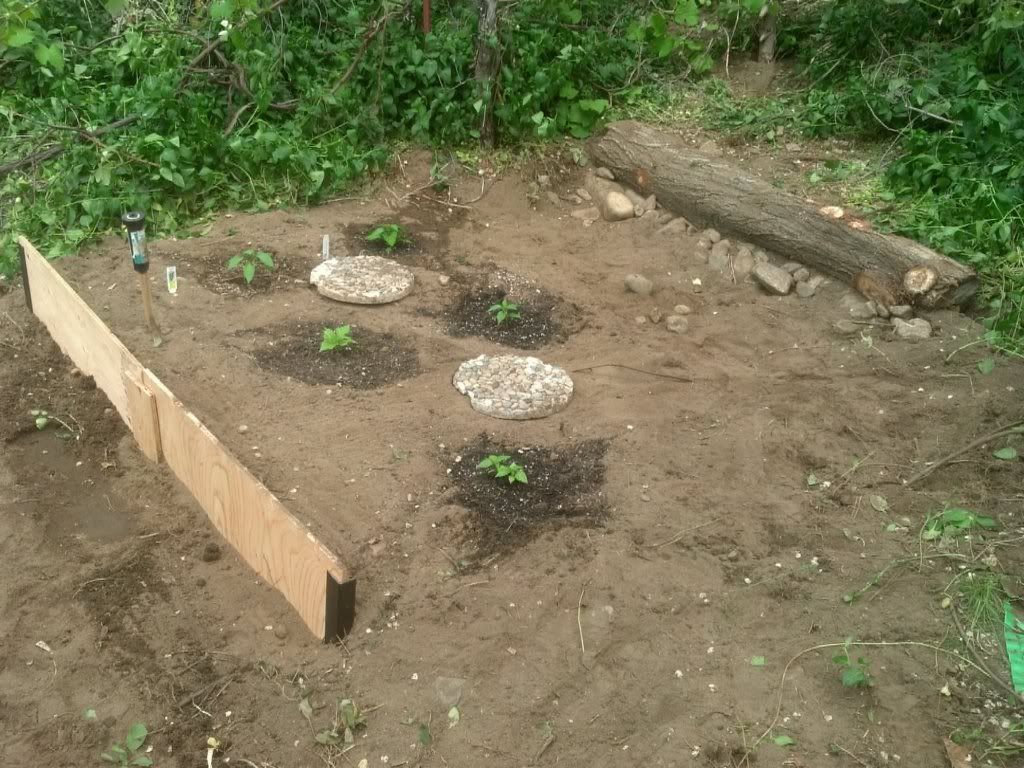 In my mind, the plan was simple and perfect, beat the heat haters and spice up my cuisine......
As it turns out, and as many of you surely know, mixing a passion for peppers with growing peppers results in a passion for growing. In my case the growing portion has slowly been turning me into an individual that has a huge appreciation for diverse balnced ecosystems.

The other day an earthworm got caught in a bad place during the day and I watched as it tried to escape the claws of a centipede. At night I have seen several species of spiders laying in wait on or near my peppers. A cardinal has taken up residence in a nearby tree and today I caught my first ladybug and promptly relocated it to the garden.
I witness amazing things in the gardens and forest surrounding my house. Birds, animals, bugs and plants all living together. There is give, take, and survival of the fittest.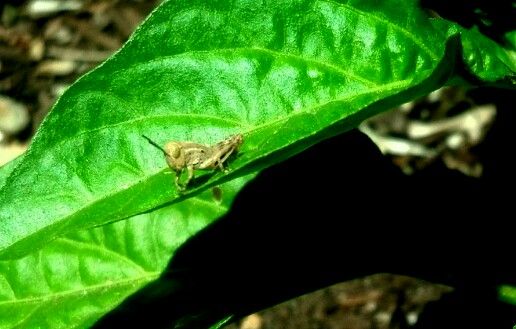 Even as anger emerges when seeing a grasshopper munch on a beloved pepper, I feel it is important for us all to remember the consequences of our actions.
By planning our gardens well, being patient and understanding it is possible to avoid synthetic chemicals that don't just kill your problem, they can kill its ecosystem, which may in fact turn out to be a system we truly need.
Besides! Who wants to eat insecticides?
And yes I hate grasshoppers! They eat my basil seedlings faster than they can grow!..
I'll post some more pictures of the gardens if anyone would like to see how they are coming along.
dj