A few pics of my ongoing project
Unlike many of you I didnt really plan out my garden from the start. This is the third year, and I keep adding a few beds here and there. If I get the things on my list done this year it will be a little more formal and symmetrical. I am afraid it looks a little to much like a construction zone in these pics.
Maybe to much bamboo?? I am staking just about everything that might need one.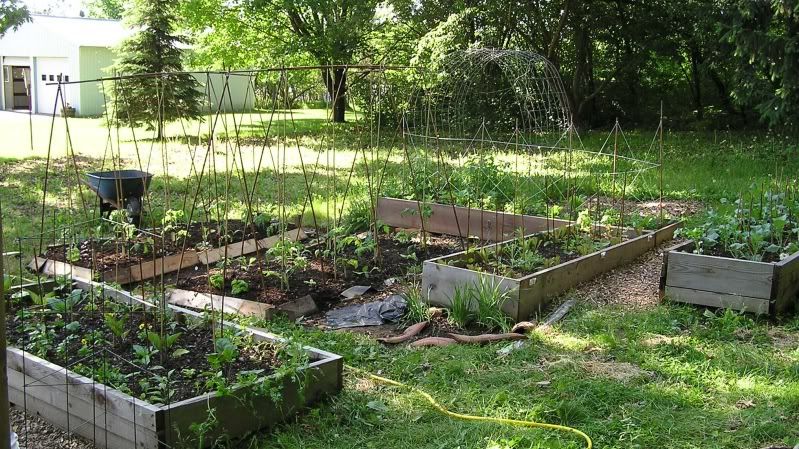 I just got these tomato beds in yesterday - I havent quite decided how I am going to edge the beds. I didnt want wood, and didnt expect them to be so high, but with a sloped yard the low ends of the beds need to be up 8" or so.
I planted some borage and persian shield along with Lettuce leaf and Amethyst Basil with the toms.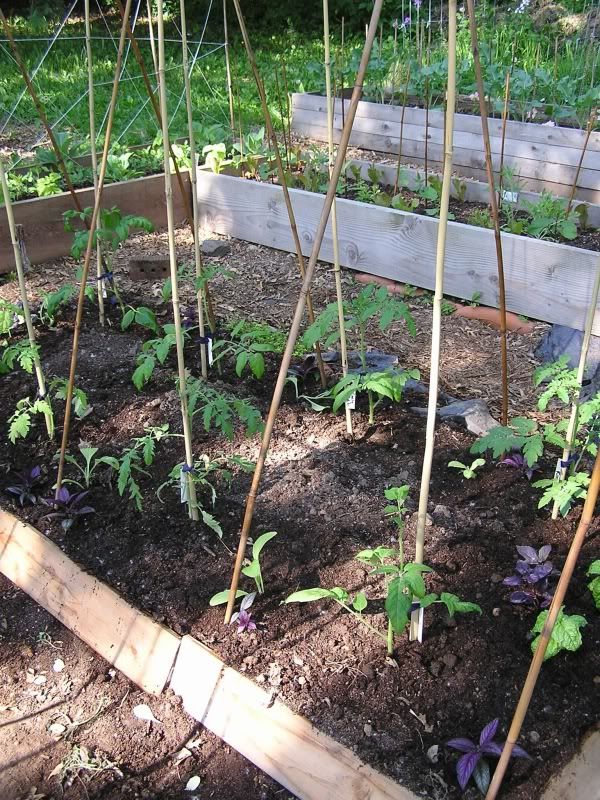 Peppers and Eggplant along with a few viola and Italian parsely along the edges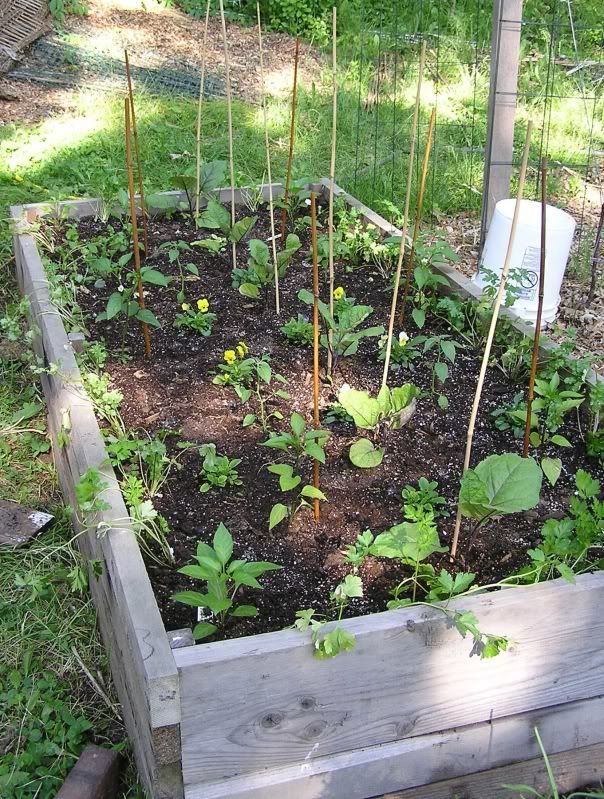 Sugar Snaps down the center, with cabbage, basil and seed Dahlias.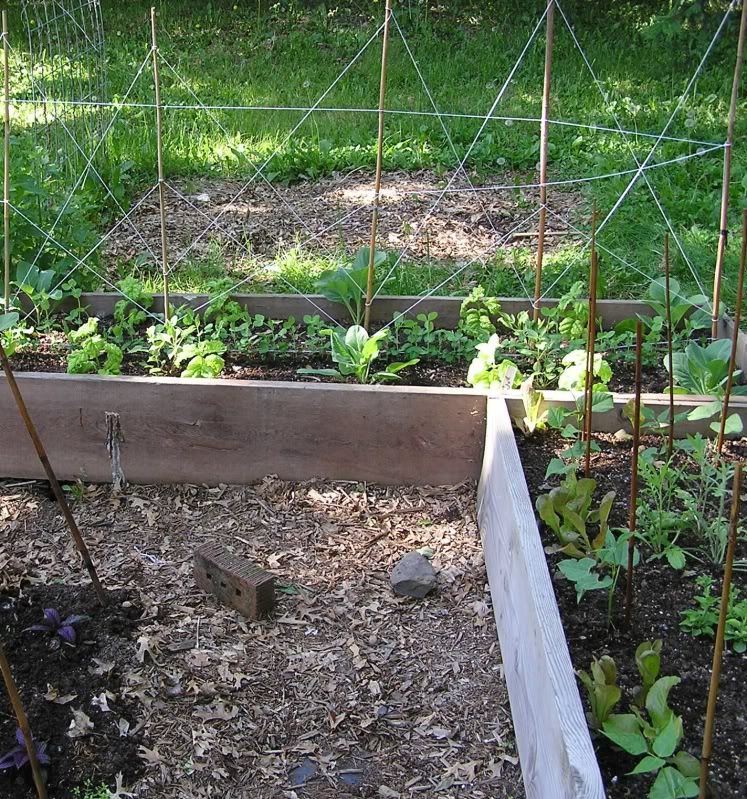 Broccoli and Petunias - I am hoping the petunias will end up spiling over the edges, they look pretty puny right now.
I still need to get my cattle panel arches planted with beans and cucumbers, get the paths finished and then build three more high beds. Our official last frost date isnt for 10 more days. I am hoping to get it all accomplished by then.