And, 3 years later...
tishtoshnm Zone 6/NM
May 2, 2012
All beds are done. Not all are double dug yet but all have been outlined with rock. When we finally decided upon this spot for the potager, we went with rocks for lining new beds due to cost factors. Most rocks were harvested by going up the hill behind our house with the wheelbarrow and collecting them. Or, any time I took a walk, my policy was to always bring a rock down with me. There have been set backs. The first year progress was halted when my then 9-year-old was diagnosed with diabetes. Then last year, we discovered too late that the horse manuer we amended with was contaminated with an herbicide. The deer also found us. But now everything is in its place and I can focus on the plants and soil more. As you can tell in the pictures, there is a lot of work to be done, grass to be pulled and things to be put away. But, here are the pictures of my potager:
The walk leading up to the entrance.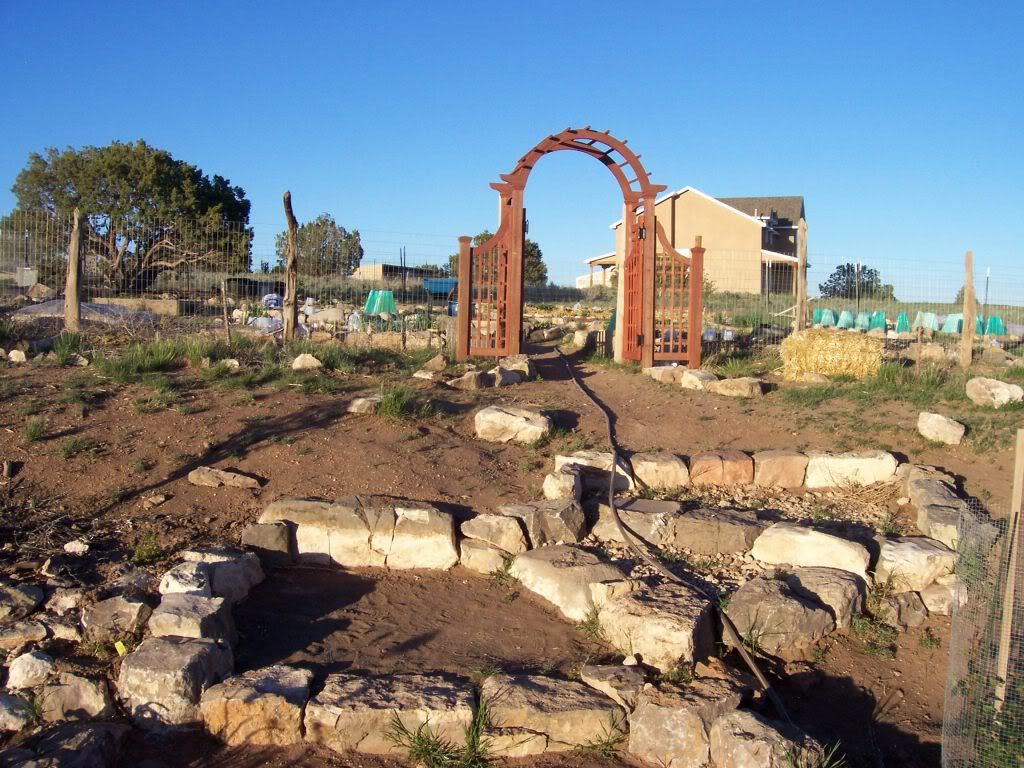 A sitting area under the juniper tree.
The view down the long axis.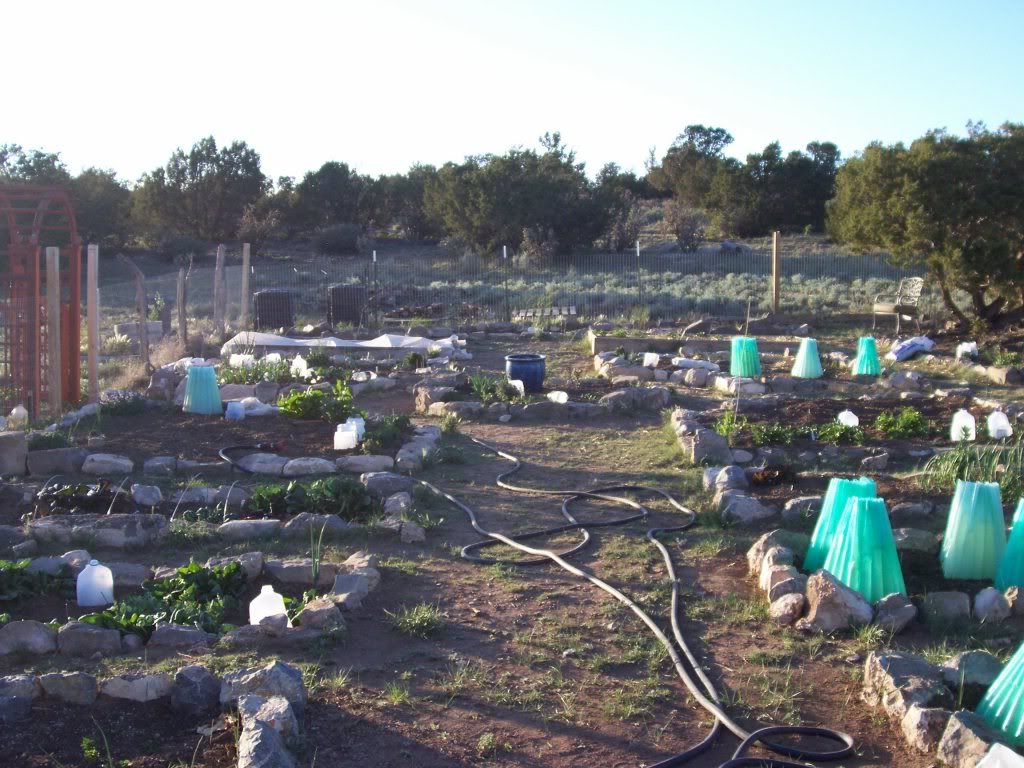 The center bed.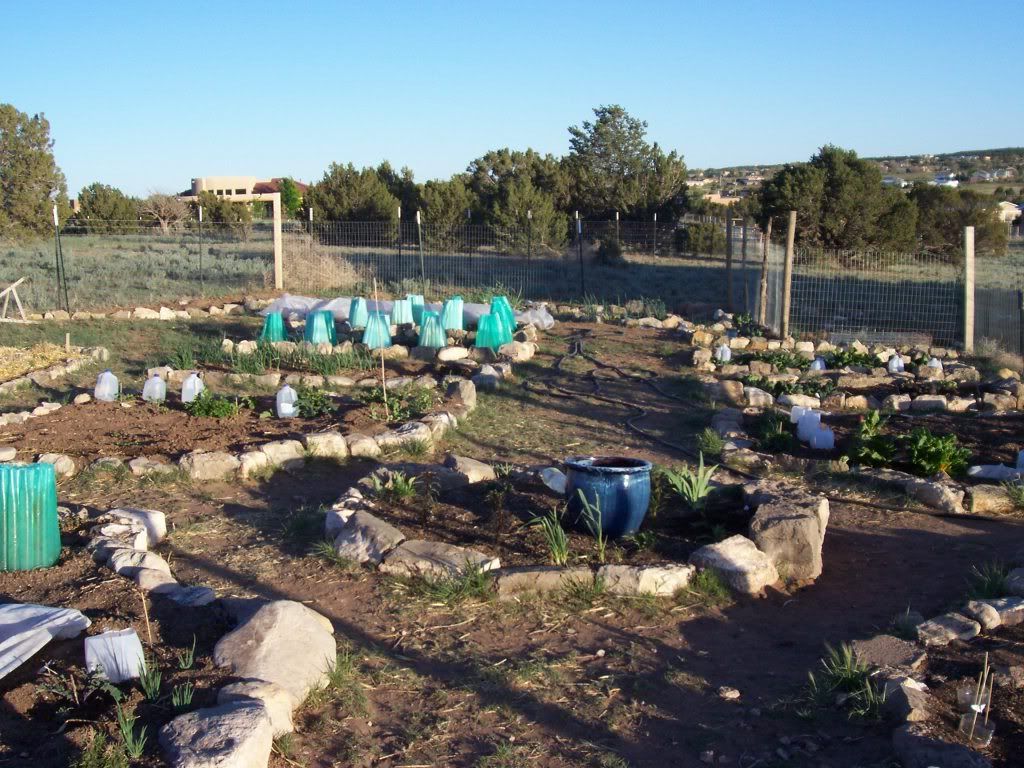 I hope to make the area behind the tree a secret garden/get-away.
These three round beds were an extension. We wanted round to balance out all of the rectangular beds.
The four beds that frame the center are shaped like this.