So How Did Washingtonia Robustas Do In Long Island?
Kokomo-JB
December 14, 2013
These pictures were taken at Pop's Seafood Shack in Island Park, which is located on the South Shore of Nassau County.
The Robustas are huge, 16-18 footers. They are cheap and used as throw-a-ways by the local bars and restaurants each summer. An 18 footer can be as cheap as $200-$250. These were not done by Kokomo. I refuse to carry them because I know they can't make it. I might consider the Fillfera next year.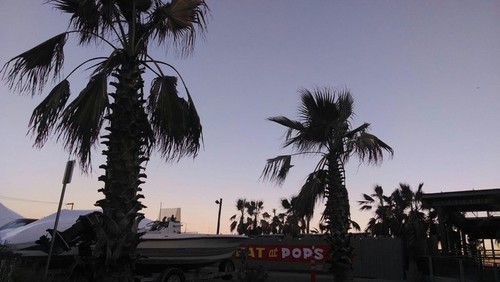 This post was edited by Kokomo-JB on Sun, Dec 15, 13 at 11:15