2012 is growing....
girlgroupgirl
(8 ATL)
June 4, 2012
Here's my potager type area, it's a circle garden. There is another "ring" to the circle but I didn't get great photos of that today. Basically it's a small inner ring, then middle ring that is divided into 4 beds, another middle ring which is a walkway of huge pieces of broken cement, and an outer ring, slowly being filled with perennial offerings (filled in with annual veg while perennials grow). This is the center ring.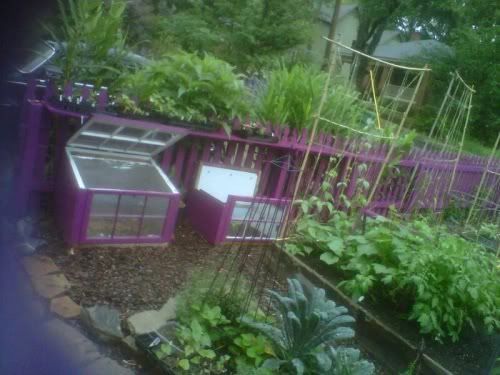 We have another work area, just to the left of the above photo. It houses rain barrels, more fencing for seedlings, and some compost bins and tools. It's steps away from the kitchen garden area, so handy.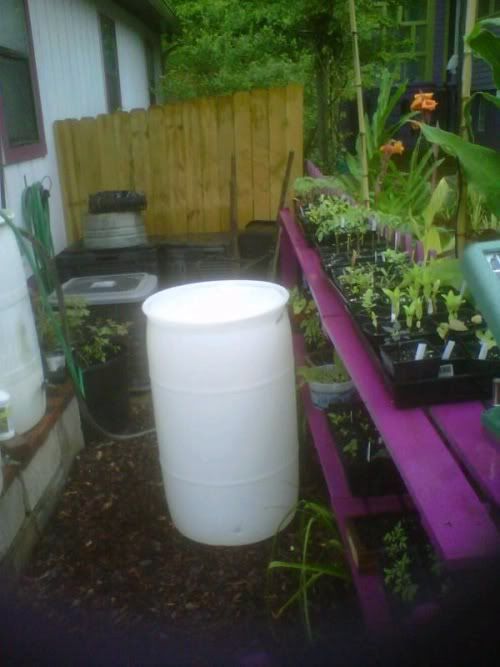 And here's the one side of the veggie garden: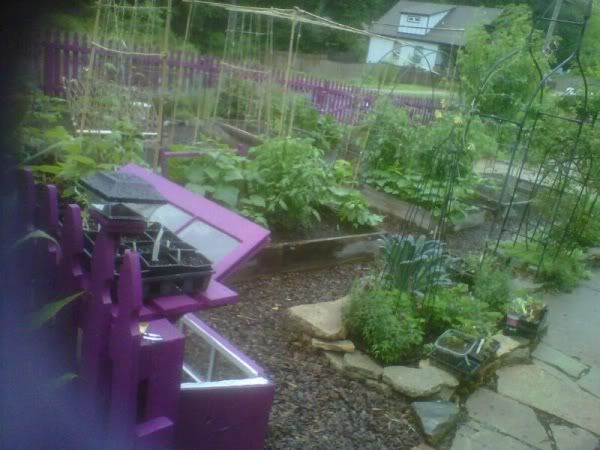 Here is the main entrance to the veggie garden. Not much happening here yet. It's still growing!