Potager pictures--new fence! (Picture heavy)
lisa33
(6b Bucks County PA)
June 21, 2010
Hey everyone!
Well, my long-awaited fence was installed over the weekend. I'm mostly pleased, although the fence guy short cut one thing that really impacted the overall design. I'm trying not to fixate on it!
Here it is: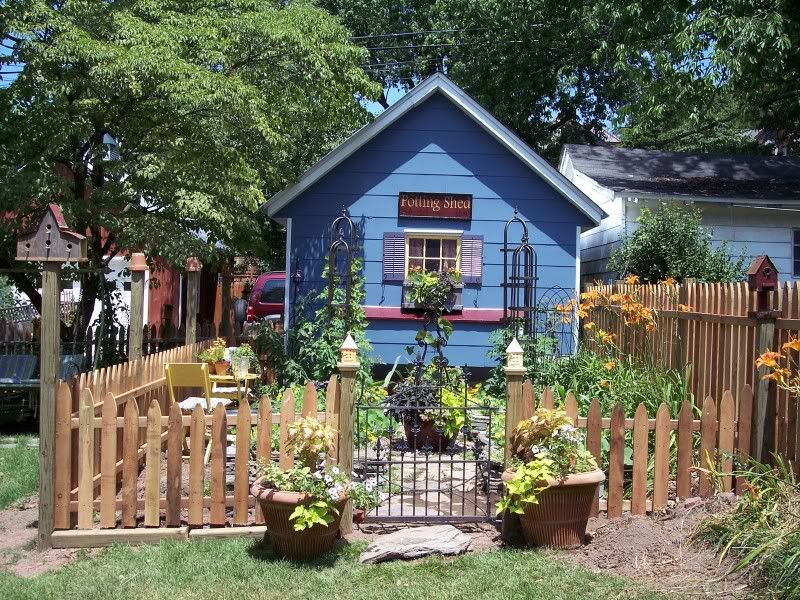 I'm so grateful for this forum. The support has been fantastic. I'm also so glad you encouraged me to get the taller obelisks. I think it works really well and shorter ones would not have had the same impact. Mao_tse_mom (I think that's your screen name!), thank you for the observation about the golden ratio! Brilliant.
Besides the look of the obelisks, look at the beans and tomatoes....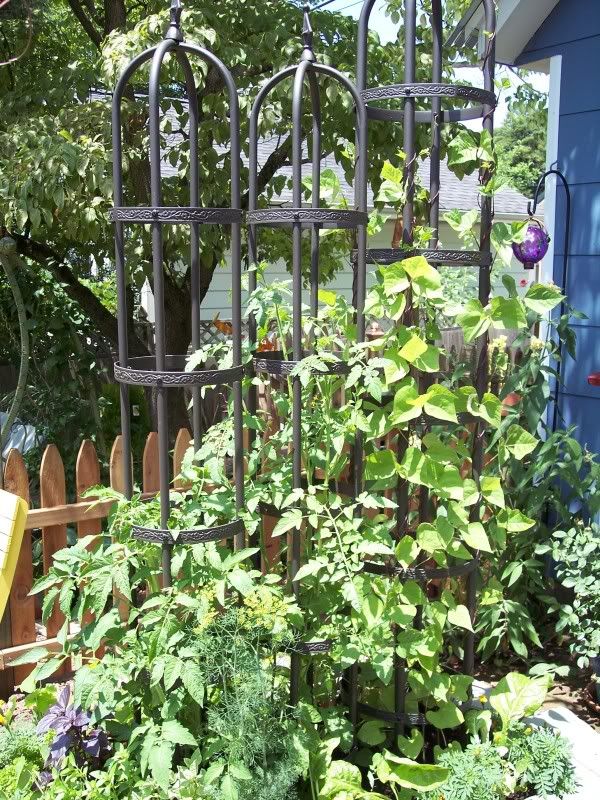 And here's a shot of my herb bed and little cafe set. I didn't do it intentionally, but I really think that Lavender Lass gave me a theme. I hadn't been consciously thinking "Provence" but after she posted about that, I started thinking about the fact that my potager really has a bit of the feel of Provencal fabrics. I found a nice set of cushions for the chairs with that look.
Still lots of planting to do in the perennial beds that border the raised stone beds. I have lots of perennials in pots that need to go in the ground when we have a break in this heat wave. Poor things! I thought I'd have them in the ground long before this.
I also had the fence guy leave the western side fence posts high so I can plant climbing roses or vines there. I'm also creating beds outside the fence (both in front and on the western side).
Blah, blah, blah...thank heavens for this forum because you are the only people I can drone on and on to about this stuff! Thanks for looking and reading.
Lisa