What's going on with these sick plants?
northerner_on
(Z5A ONCanada)
July 4, 2012
This year I have about ten hot pepper plants growing in pots, grouped in the same part of my patio where they get full sun. They were all doing fine until about ten days ago when the Trinidad Scorpion had a few crinkled leaves, at the very top of the plant, which I found odd since I do feed them CalMag, but I proceeded to wash the leaves with soapy water (thought maybe aphids or spider mites). The crinkling went away but then I noticed a strange colouring on the undersides of the leaves:
The leaves were at the top of the plant which was producing buds and then I noticed the buds were turning light brown, like the colouring on the leaves, so I removed the leaves and buds and my TS now looks like this. Note one brown bud which turned today: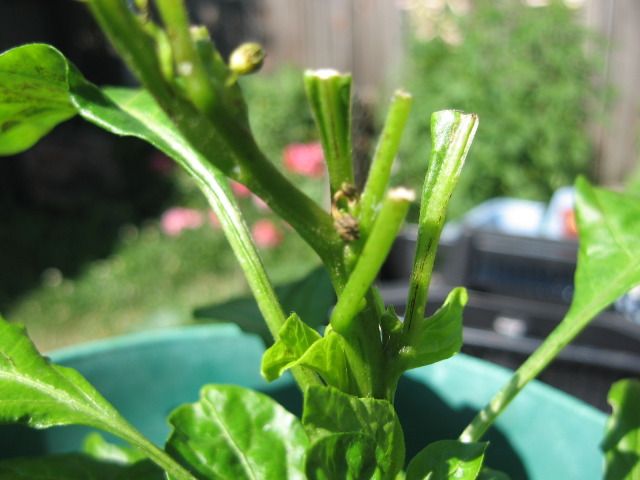 This 'disease' has now spread to an orange hab, and a lemon drop, but I have not removed the leaves.
Lemon Drop leaf front today: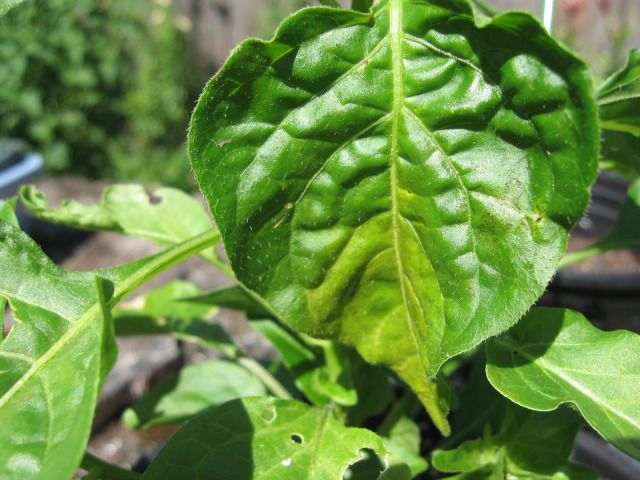 Lemon Drop leaf underside: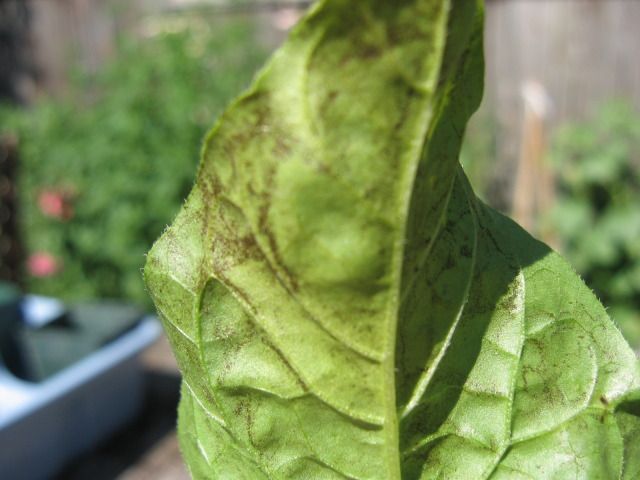 Hab leaf top:
Hab leaf underside: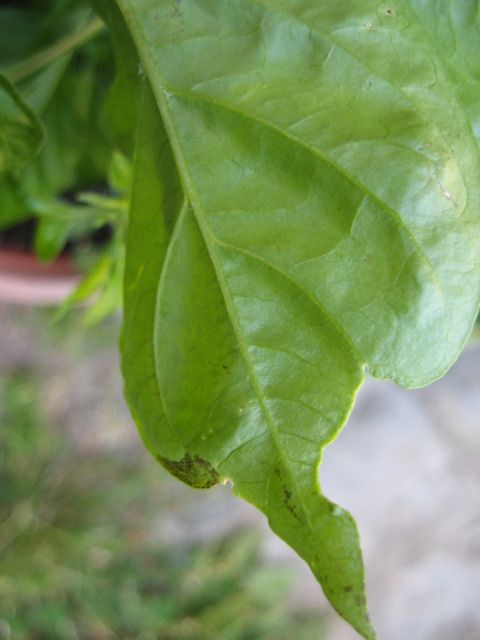 I have now isolated these plants from the others. They were next to each other and nearest to the lawn. All these seeds are from different sources and I really want to save the TS as it's the only one I have. The disease seems to be travelling top down, and is not visible from the top of the leaf at first. The lemon drop leaf pictured is the only one showing any damage on the front. I don't use any particular type of soil mix: they are just in a mixture of potting soil and composted cow manure. I am re-using the same pots as last year, but I did not sterilize them. I fertilize every two weeks or so with a soluble fertilizer with some CalMag added, and I water almost daily, but as needed. Any ideas?