Identify pepper that changes from erect to pendant
Sluginator
(10b)
July 28, 2014
This pepper plant is the old man of the community garden, planted by a neighbor, several years ago. It was nearly killed, last year, by a gang of keeled tree hoppers. It returned with much vigor, this year.
I don't know what you call that fruit shape. Bullet shaped or turnip shaped?
This is the whole plant, early in the season:

This is a flower:

Some early fruit:

Some late fruit (Some are fully red, now):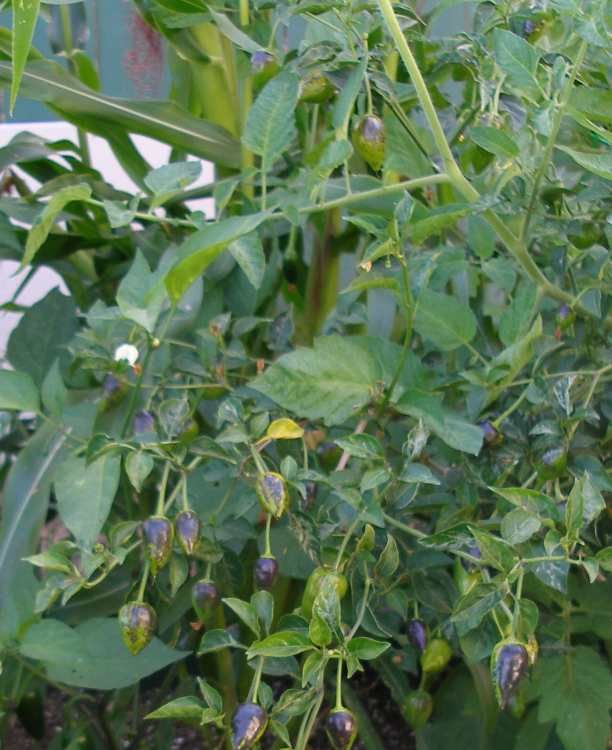 I hope that these photos are sufficient for identification.
Thanks in advance for your help!