Tiny ripe habanero pod?
I am growing white habanero, a lot of the pods 90% are very tiny and ripening. The other 10% are only double the size but still small for a habanero. I have never grew this variety, is something wrong or is this how they grow? Do I have a tepin/pequin white Hab?
Don't let this pod fool you, I popped it in my mouth and it had every bit of heat a larger habanero would have in a tiny package whewww it was hot!
Mark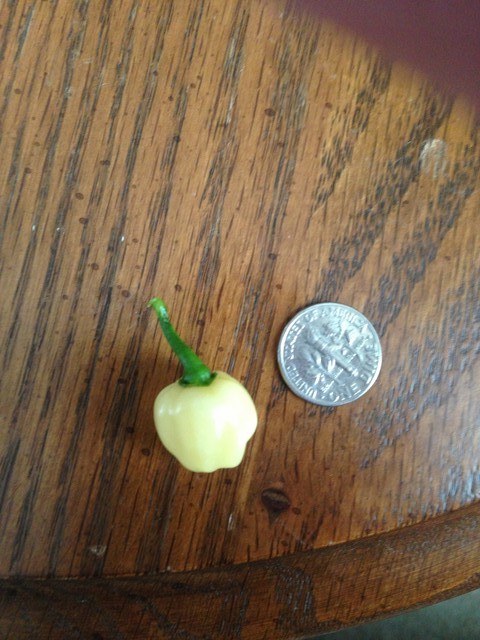 This post was edited by habjolokia on Tue, Jul 16, 13 at 7:45