Guillots Sunset....and other DR pics!!!!
Loveplants2 8b Virginia Beach, Virginia
August 7, 2011
Hello Everyone,
My Guillots Sunset if blooming and it is just wonderful!!! The color and the fragrance makes this one of my favorites!!!
I also wanted to include some pics of the DR's that i cut back hard...with the help of someone who was good enought to encourage me!!! : )
Here are the updated pics of the DR's they are showing signs of blooming as well.
The "mooning one has the seedpod that looks "strange...LOL" and the largest DR has another seed pod that is long and ready to open soon!!
I also wanted to include what the "wall of Plumeria" looks like now!!! Thanks Josh!! for the name of my "wall" LOL
Some babies are included as well...some Plumies, other DR babies and some Oleanders.
Take care everyone,
Laura in VB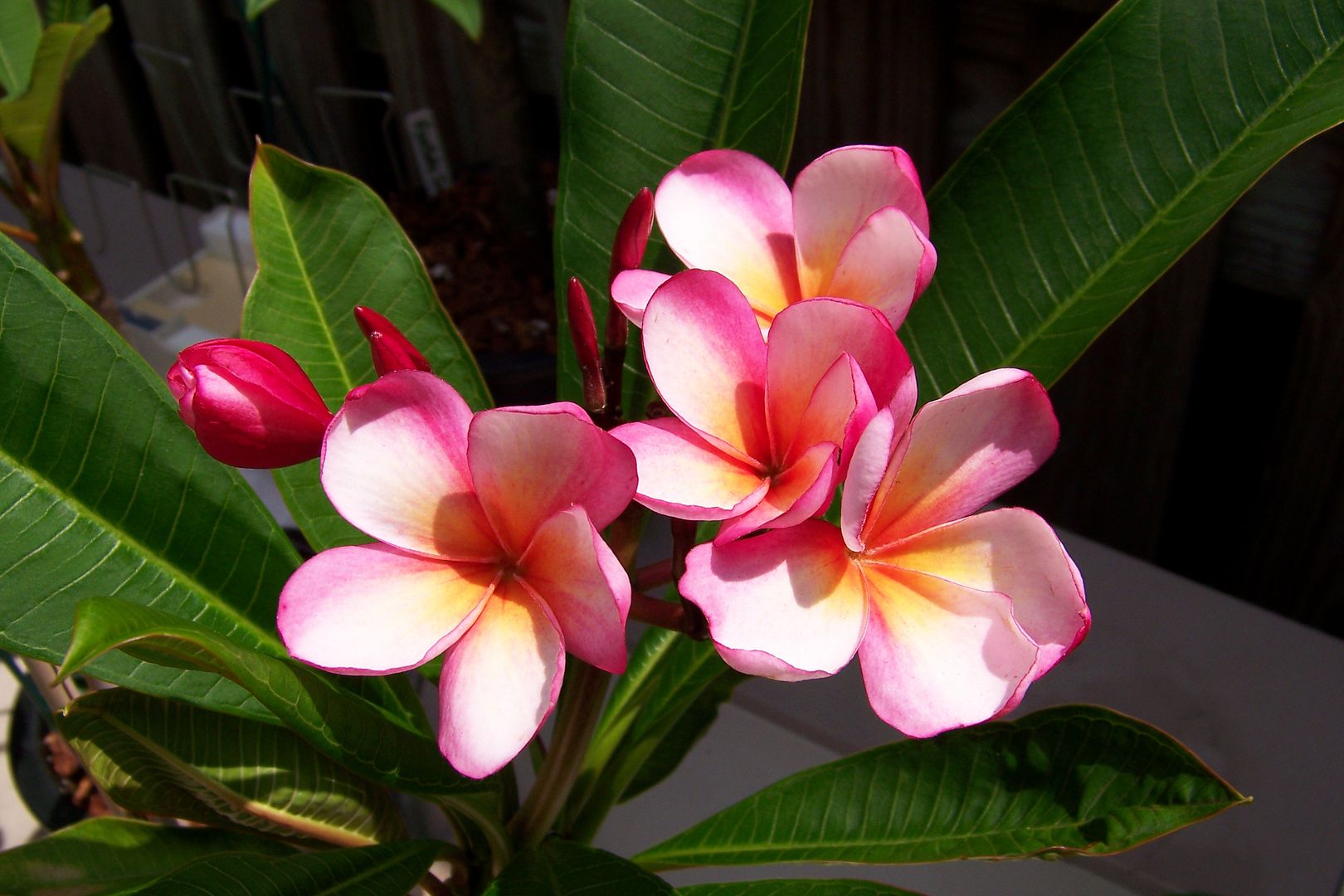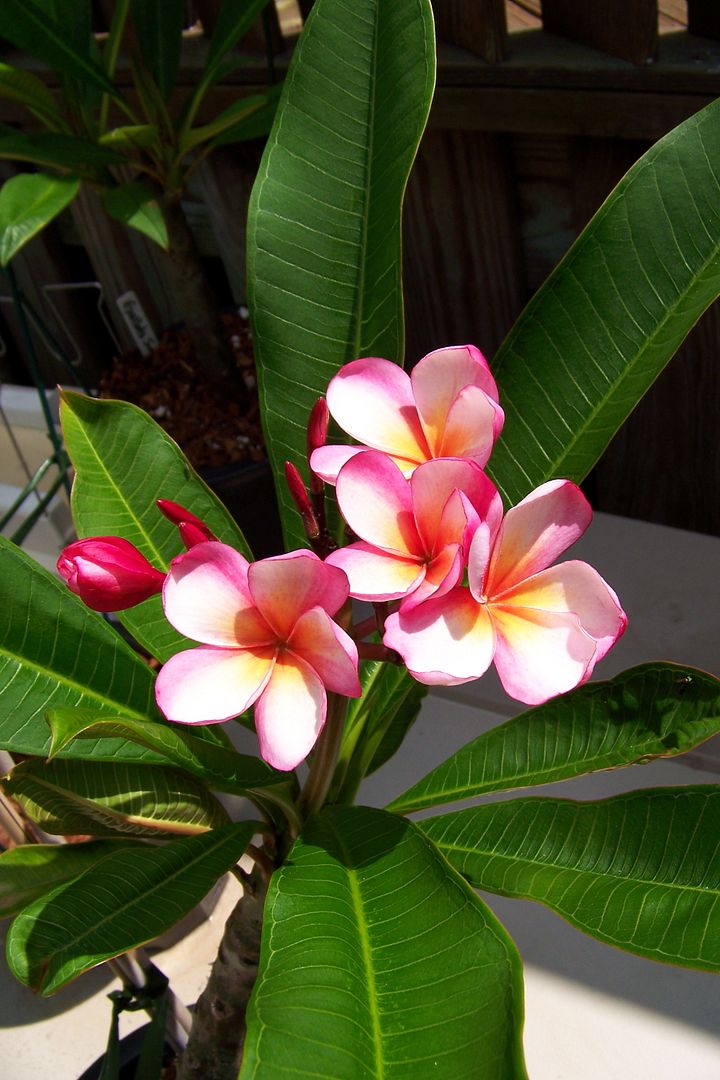 J-105
ET Lemon Drop
Psycho getting ready to open...
Take care everyone,
Laura in VB