Arborvitae Trouble
Help!
2 springs ago, we planted a row of Emerald Green Arborvitae. The first year they all did well. Here is a comparison photo showing 4 months after planting and 16 months: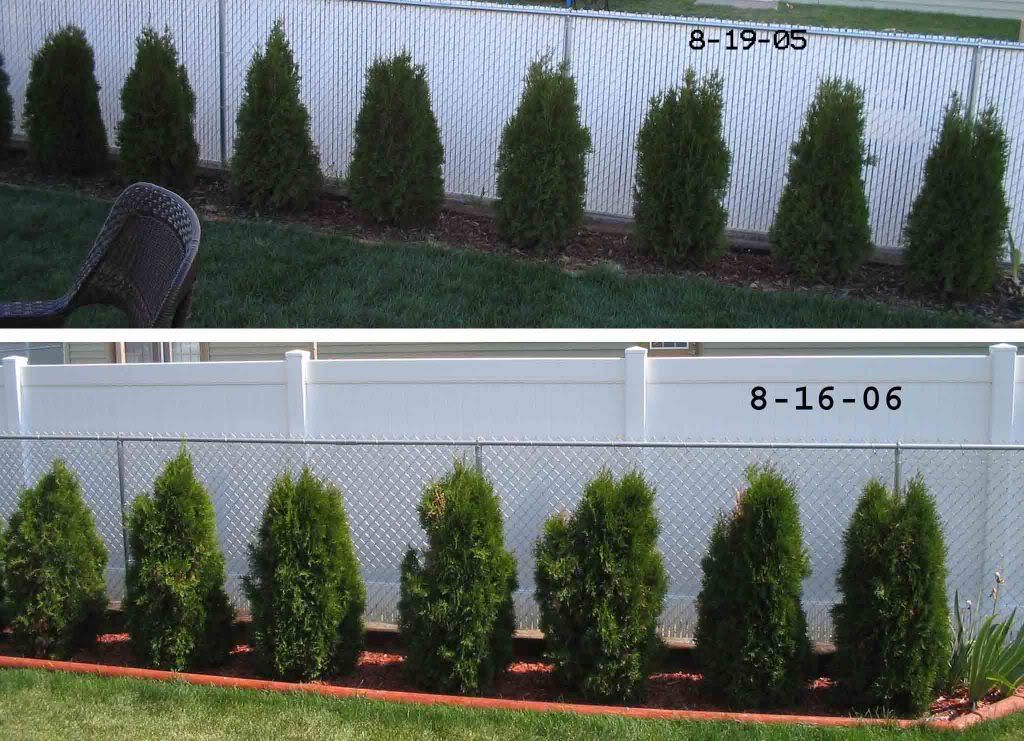 (Note: I did add another layer of landscaping timber to the planter)
Last year for some reason--either over watering or I accidentally got some lawn fertilizer on them--all but one became inflicted by brown dead branches, some worse than others. They have all mostly recovered except these two on the end: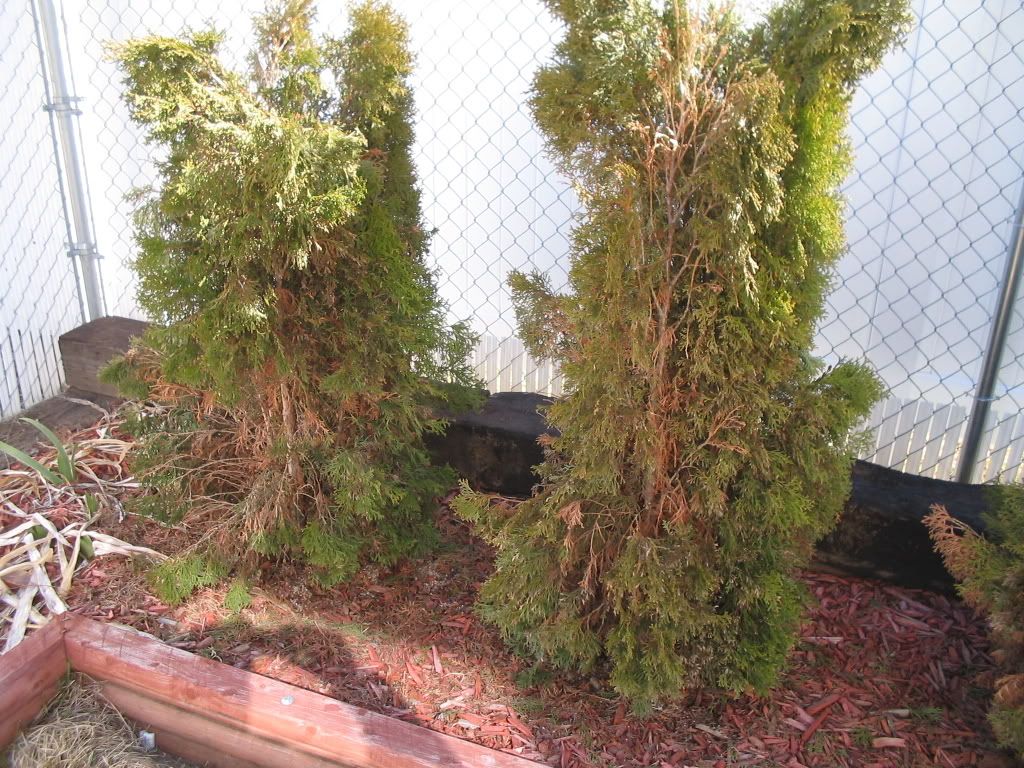 Will these ever recover? If so, how long will it take? Should I replace them?
Another problem I am having is it seems that some of these trees are loosing their shape and the branches are falling all over the place: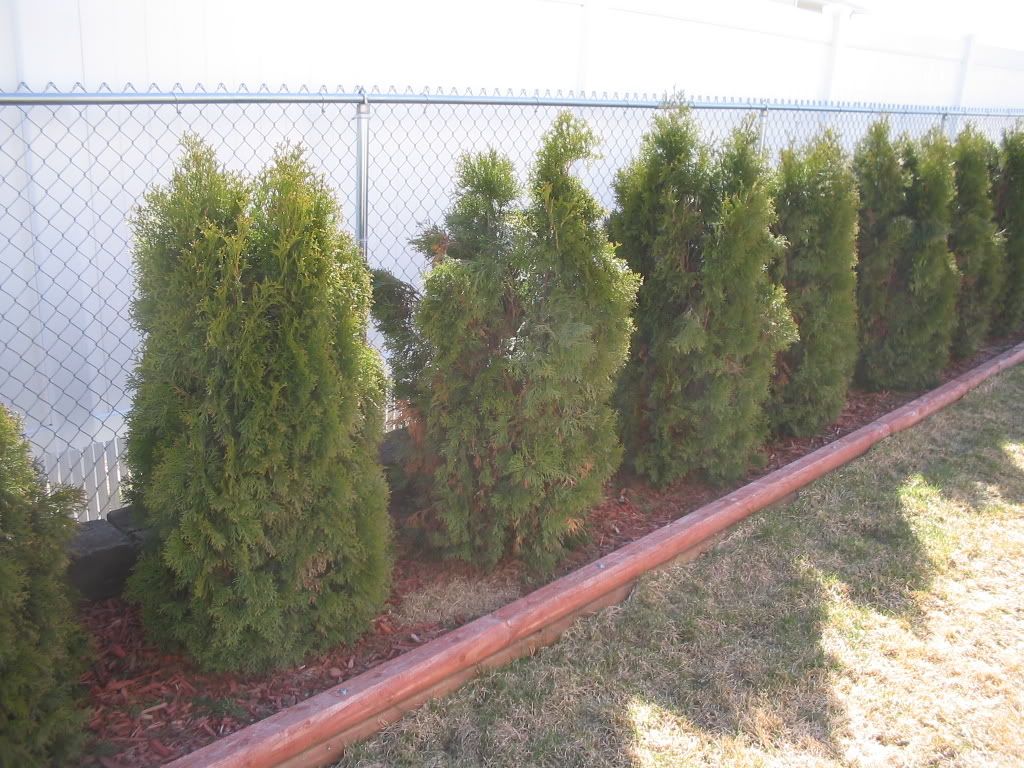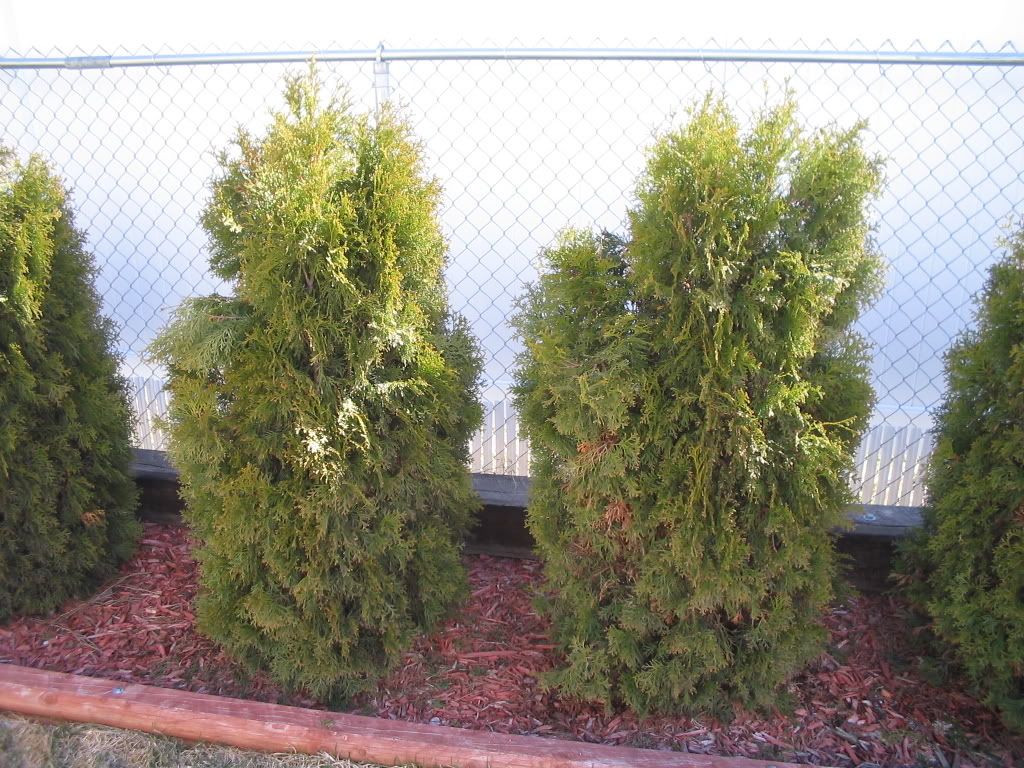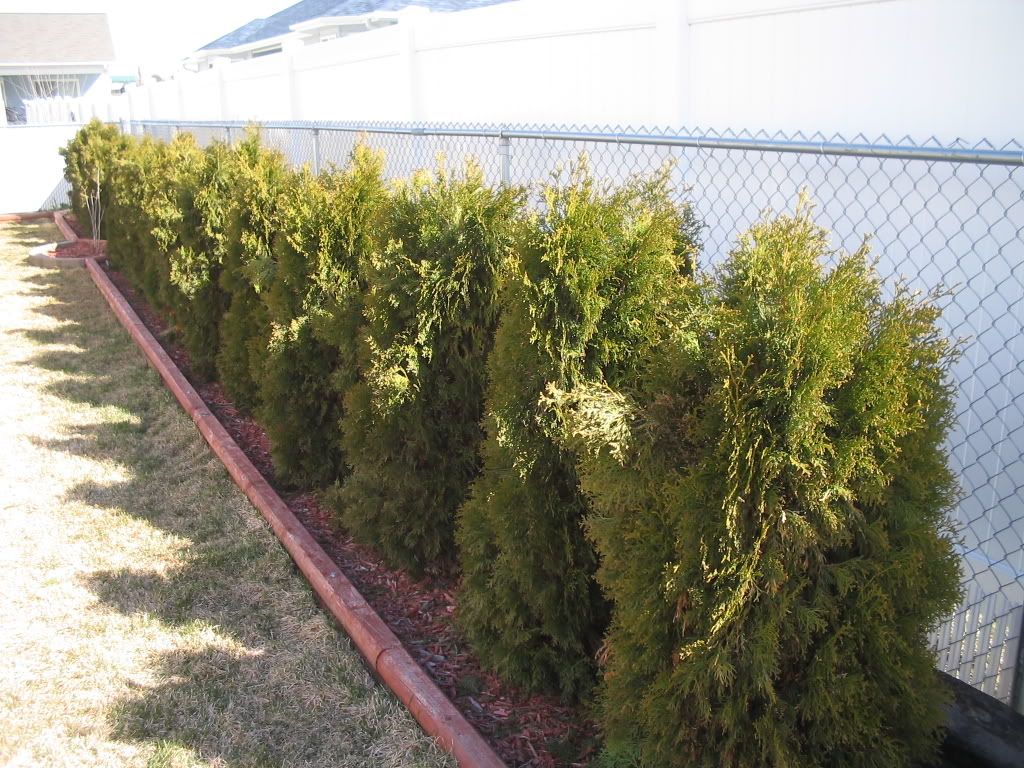 After the browning incident, I started giving them a weekly dose of fertilizer with miratic acid as someone told me this will help. Do I need to trim these to get them back into shape? Why are the branches falling away from the main trunk?