Yes yes, finally got the Dwarf Watermelon Plumeria. Pic incl.
barske
(Denmark)
August 11, 2008
I am so jazzed about my little Dwarf Watermelon Plumeria that I have wanted for so long and now I finally got it.
I was on a trip to France and ended up at Mont St. Michel that is a coazy little city with a huge cathedral build on top of a little mountain in the water, I guess they wanted to be pretty much alone out there back then. Now they have made a road out there with a huge parking space for tons of tourists.
The weather was terribly rainy, cold and windy in that part of France and back home in Denmark a heatwave got stuck over the country and it was really nice to come home to. But I have never imagined that the heatwave had triggered my Dwarf Plumeria to creat such a huge flower buket though it's such a small compact plant. The first flowers were kind of white with 6 petals and a little pink on the edges but new flowers got the right watermelon colour and the smell must come from Heaven. I am really happy with that little wonder in my collection. I have to thank my dear brother for taking so good care of the plants when I was on vacation.
Here comes a few pics I know the last pic is not a plant but you have to see the little island with the city on.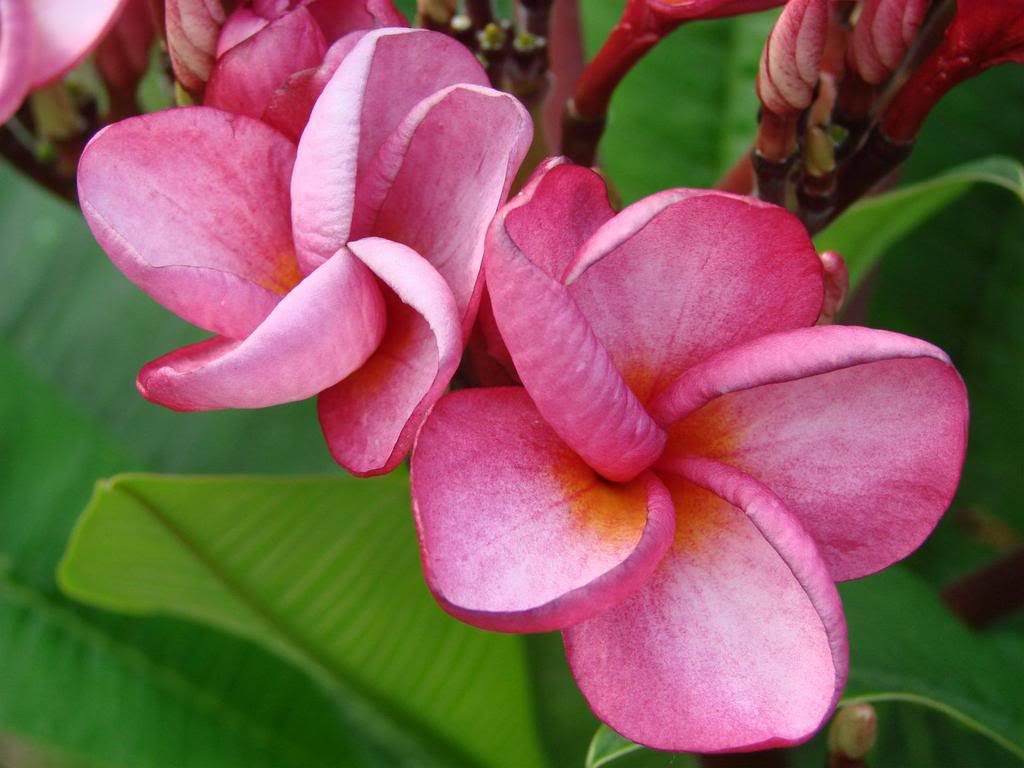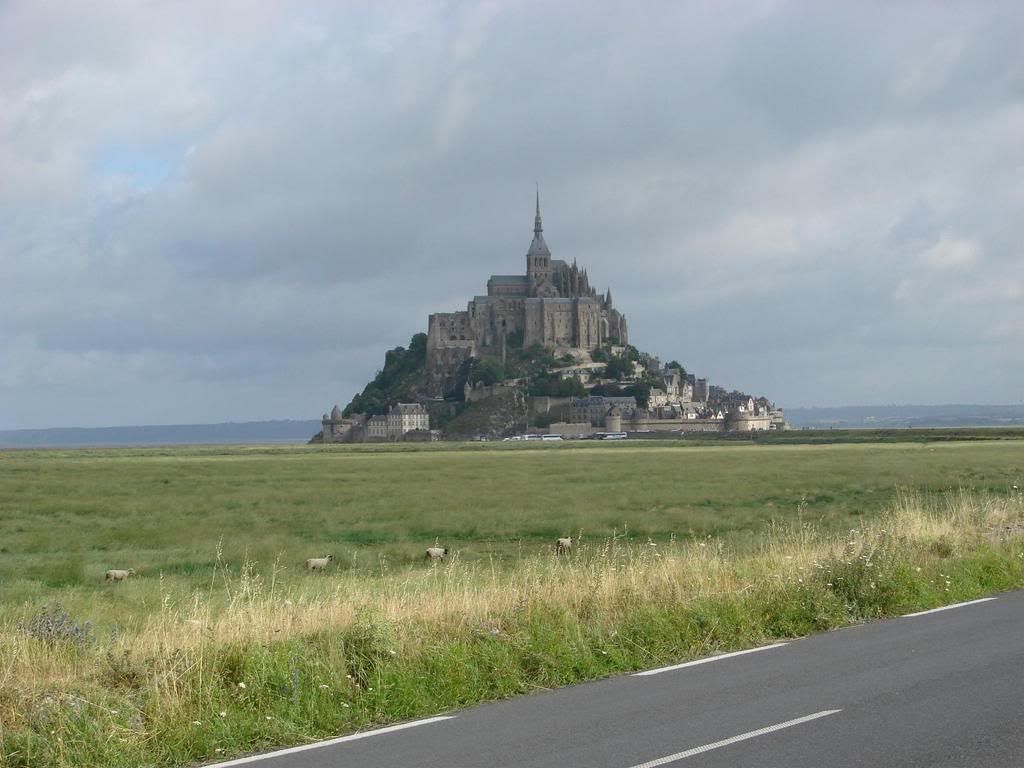 Good luck with all your Plumerias out there.
Soren