Had a surprise when she opened.. I dont think it is an Aztec Gold
Loveplants2 8b Virginia Beach, Virginia
August 7, 2012
Good Morning to you all..
Here is the surprise..
I bought this tree from Plumeria Gallery several years ago. Well.. she finally pushed an inflo and when i saw the color.. Im thinking it was mislabeled..LOL
What do you think?
ANy guesses?
I love the color, but i dont think it is an Aztec Gold!!! : )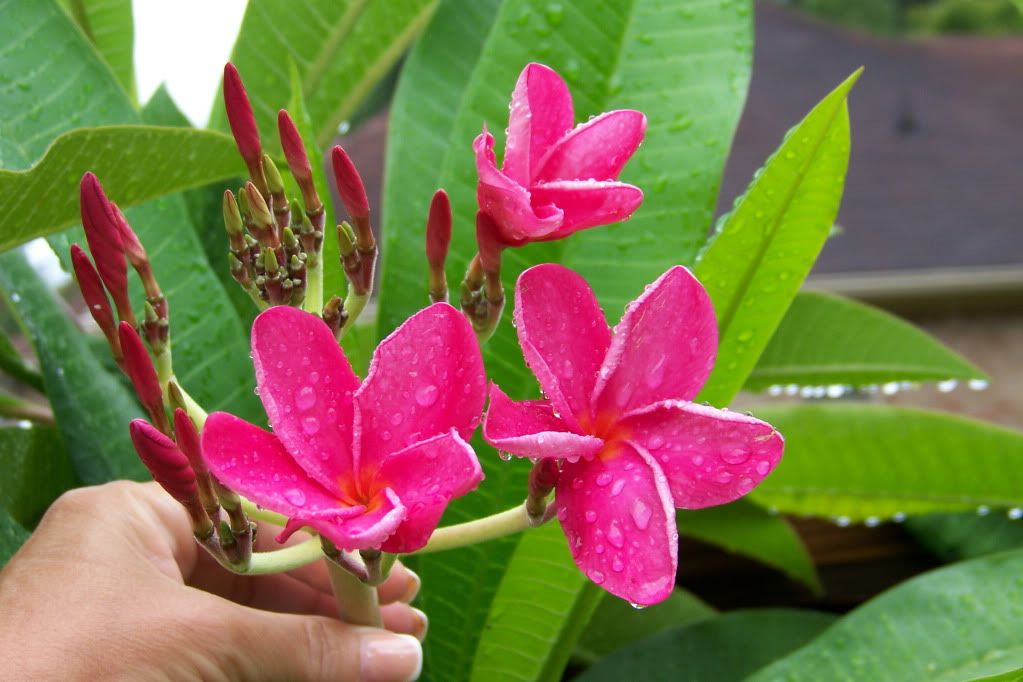 Jen and i also wonder about this one.. It is labeled Intense Rainbow.
What do you all think?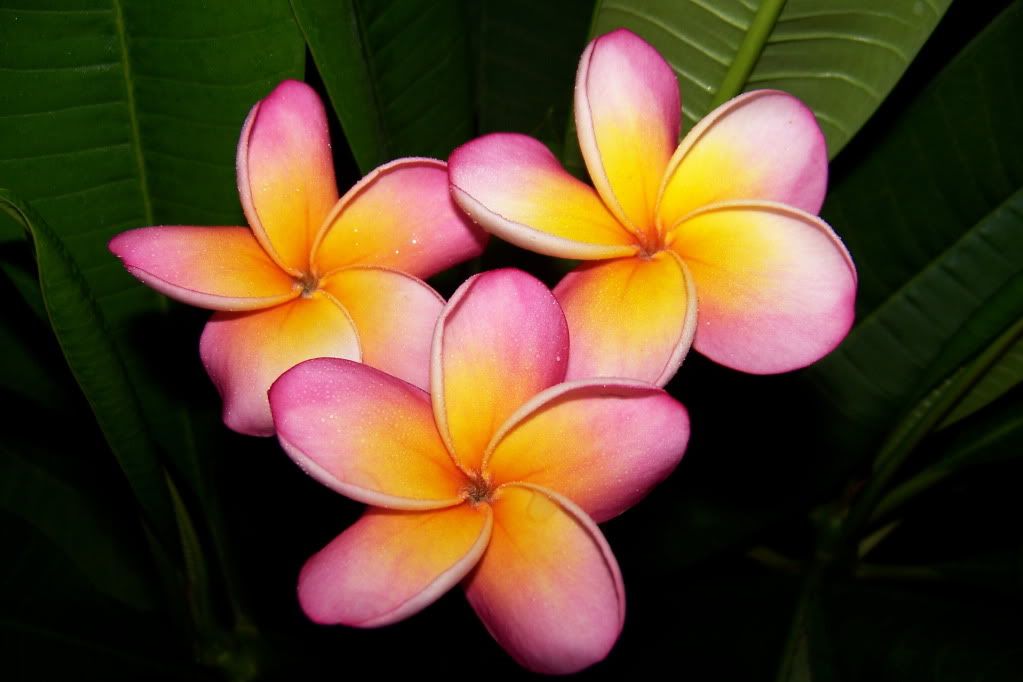 I picked this cutting up at a sale in CA. It was labeled IR.
I love the color, but now imm wondering..? HMMmm?
Thanks for any info!!!
Laura