More on IDhwlp Calif. Sunset?
labland
(Inland Valley CA9)
August 5, 2011
OK folks, these are more recent pictures of what was supposed to be royal Hawaiian, but isn't I realized the earliest pix don't show size, which may help identifying it. It is a long lasting flower, at least 4 days in this heat, it never opened up totally, as you can see from the pix. It is small, 2-2 1/2" at most, if it opened up like Bill's Psycho White, it would be the same size, but it doesn't so diameter wise, it is smaller. Thick petal, wonderful very stong floral fragrance. Also, it did not fade much at all compared to the first photo, unlike the one in the picture that I compared it to, which fades quickly.
Does this help? I got it from the spring garden show, check was to Mona Lisa Palmer. If anyone has her email, I will email her to see which she thinks it may be.
First day opened:
Day 5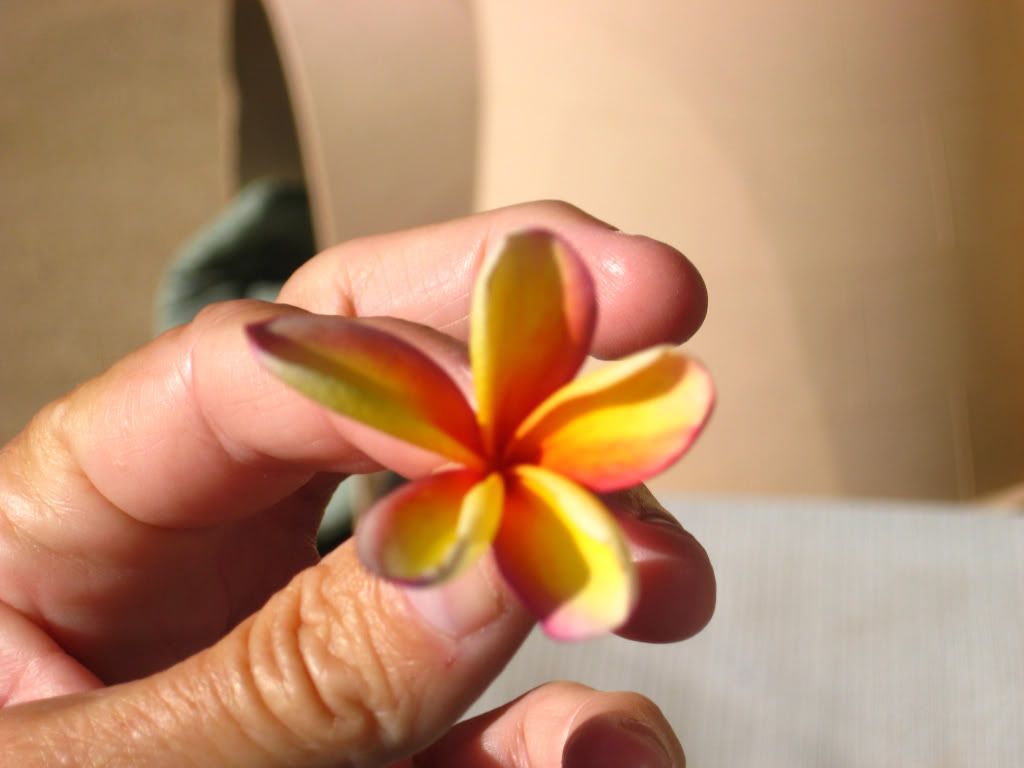 Back side out of focus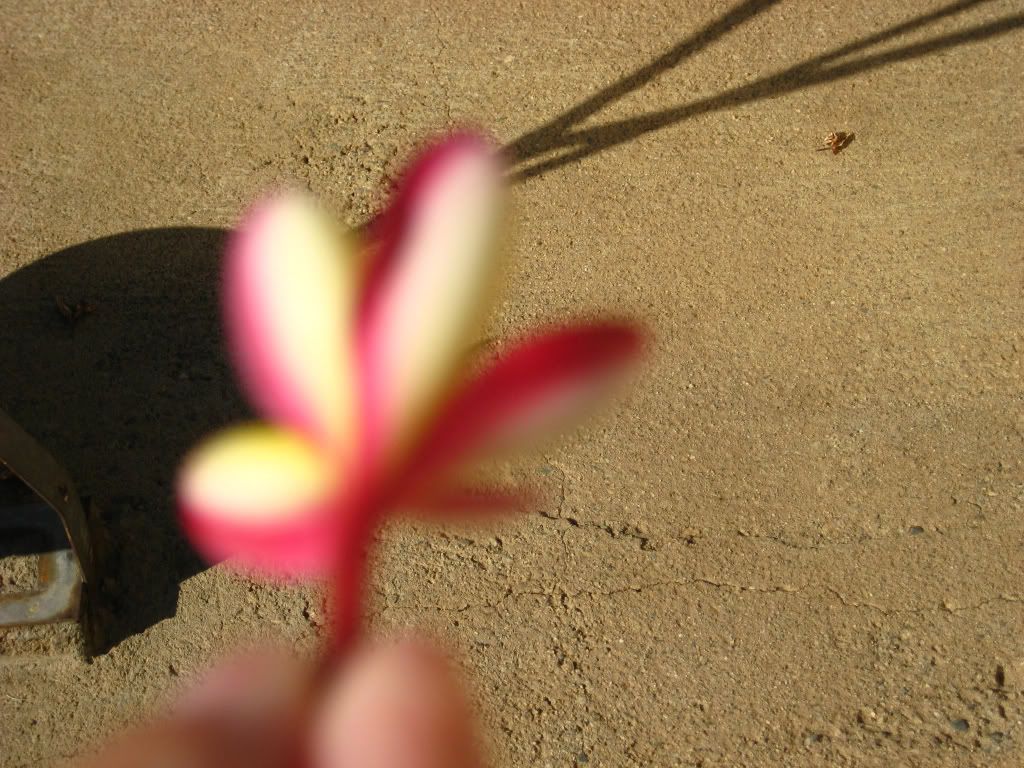 Compared to another blossom, average sized