Need Instructions on Stem Cutting (pic heavy)
dtownjbrown
(6a-CintiOH)
May 24, 2010
I want to propagate what I think is a snowball viburnum. It was covered in huge white flower balls last month but they're all gone now. Ive never taken cuttings before so I could use some help (preferably the step-by-step kind, LOL).
I took a cutting already but for right now I have it in front of a north-facing window in my mud room with the whole thing in some water until I can figure out which end to root........
I dont know whether I'm supposed to put this end into the dirt.....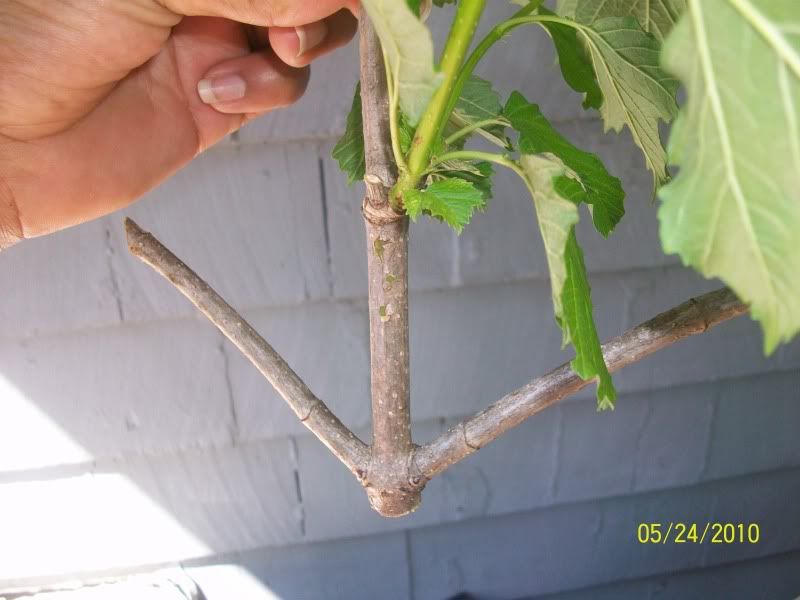 or if I'm supposed to cut off these softer green branches and try to root them instead....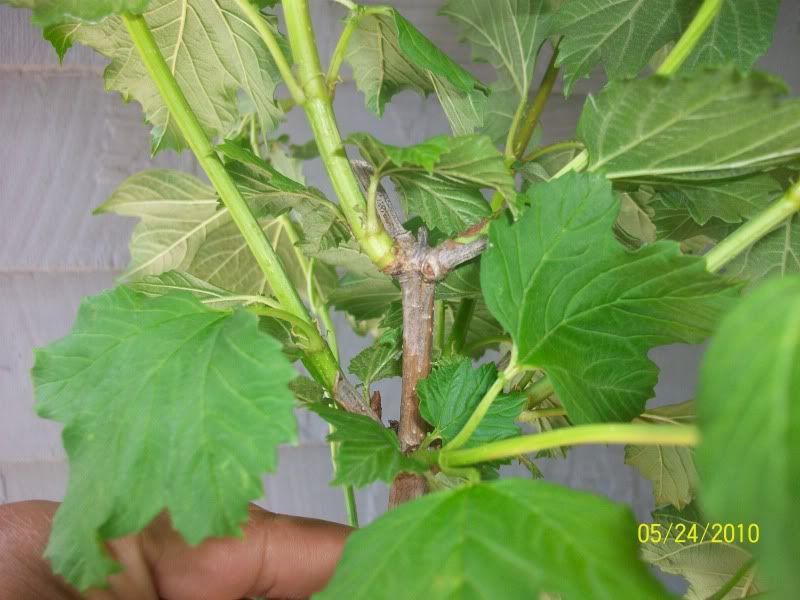 I also have a butterfly bush that I'd like to propagate also. Will the same rules & techniques apply to both?