6 branches at inflo.....
SHhhhh
(9 Central Florida)
August 10, 2014
I have seen 4 branches at an inflo before, but never 6. This is a three year old seedling from a noid. I am super anxious to see what color this flower turns out to be. Anyone else seen this before?
It is hard to get all 6 branches clearly in the pic, but 3 of the branches came from the base of a leaf. See if you can count them.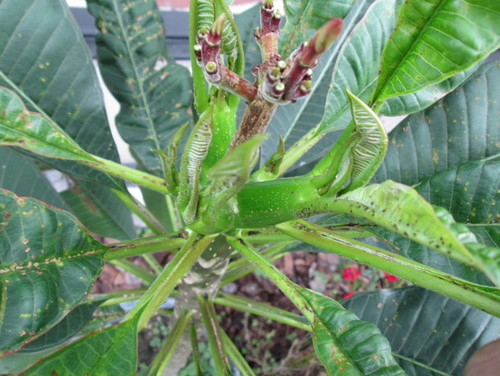 This post was edited by SHhhhh on Sun, Aug 10, 14 at 16:03