First Harvest
Just wanted to post my first harvest of the year. I had picked one or two single peppers earlier but this is my first real harvest. I was going to wait until more were ripe but it seems my plants want to put out more blooms and now I am hopping for a big second crop which I had pretty much given up on since I had a big setback early this spring.
I still haven't picked any Sweet Banana Peppers but there are lots and some nice big ones on the plants.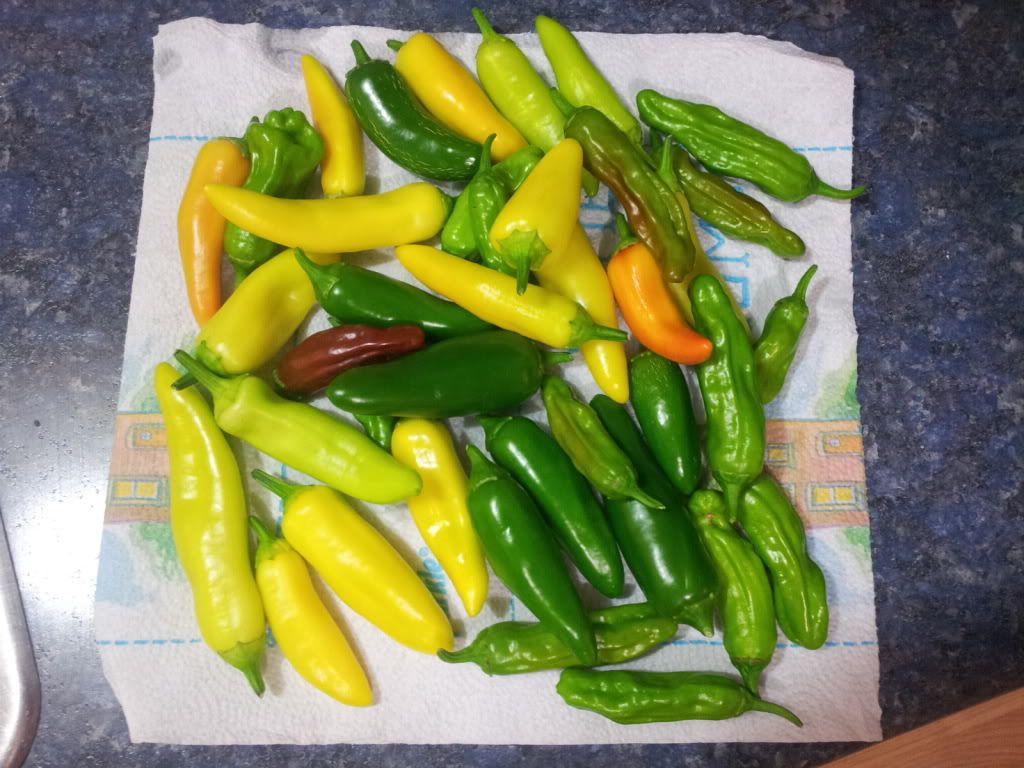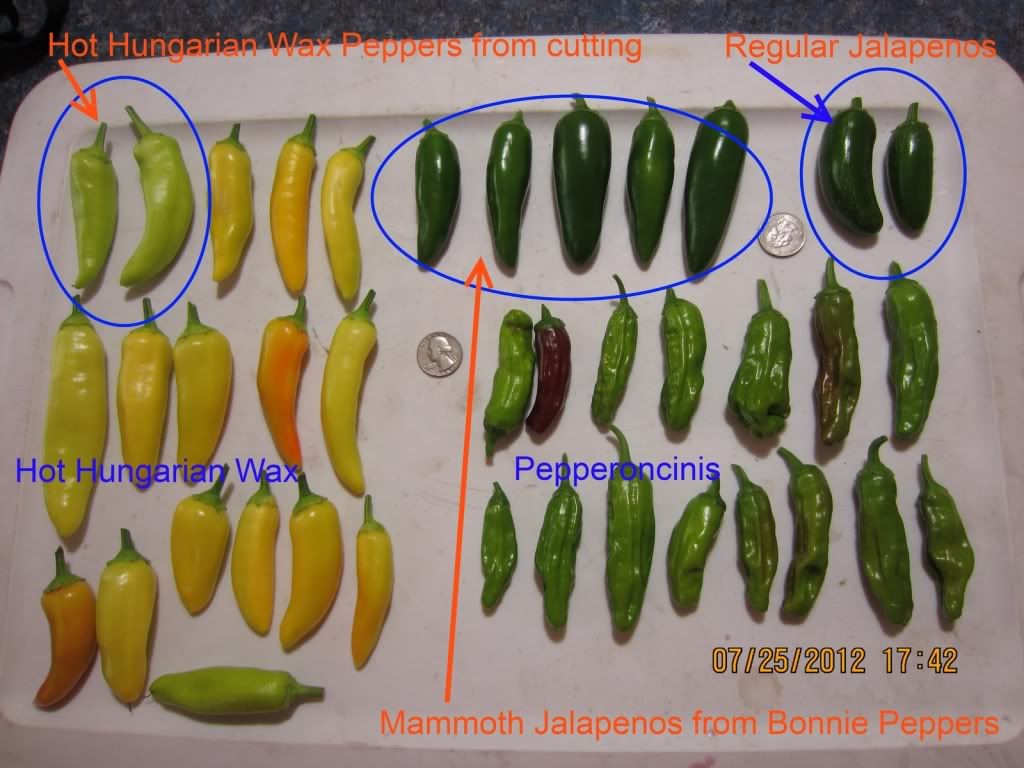 And I Cold Canned them all. The three on the bottom are the Hot Hungarian Wax, the top left one are the Pepperoncinis and the top right one is the Jalapenos.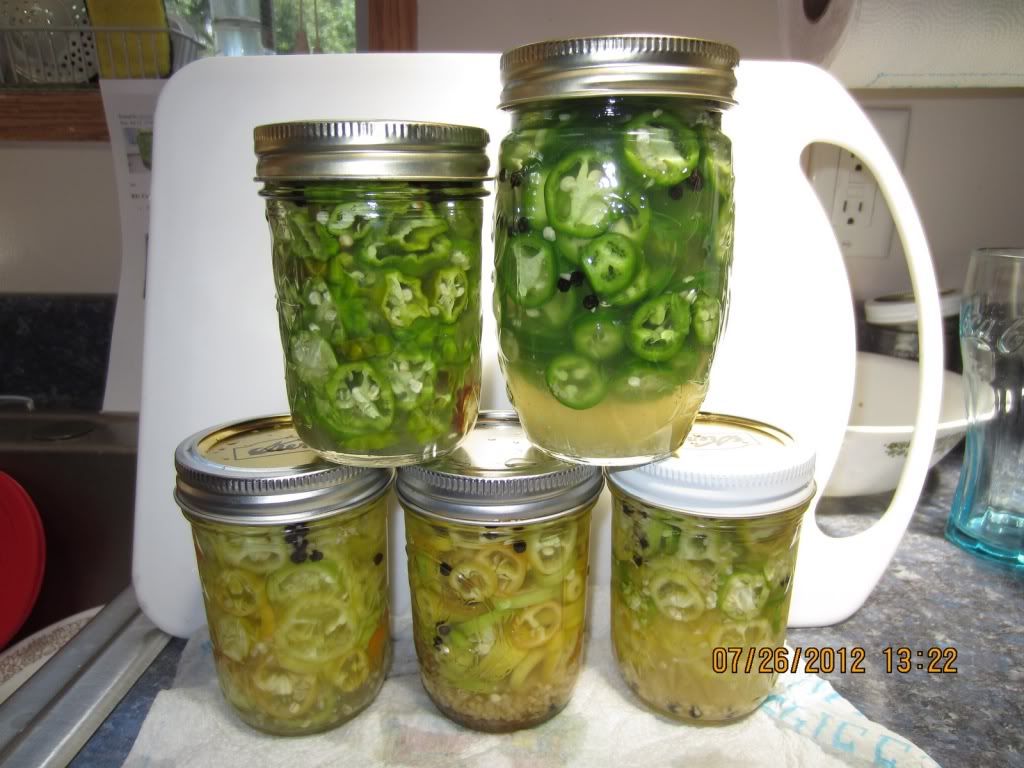 I am hoping for a large harvest of Sweet Bananas that I can can the regular way.
Bruce