Taco night
Having tacos tonight so gotta make a small batch of my fire roasted salsa.
Everything came from the garden but the onion, Mexican oregano and garlic(not in pic).
Maters
Anaheims
Jalapenos
White onion
Garlic
Mexican oregano
Cilantro
Chiles de Arboles and Guajillos(dried from last year)
Lime
Salt and pepper to taste
Everything get fire roasted or toasted except for the herbs,lime, and seasoning.
Tacos!
Kevin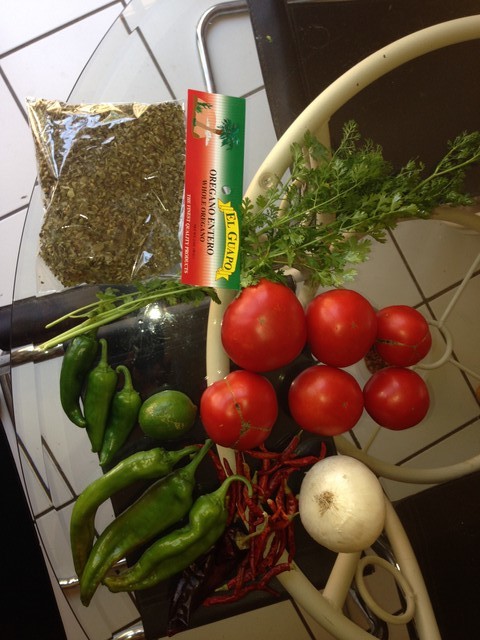 This post was edited by woohooman on Sun, Jul 13, 14 at 19:24