It pays to stop stalking the plumeria!
You know how you just can't stop looking for an inflo? Day after day... out at night with the flashlight? Well, just stop stalking them and maybe something will happen! :)
I just found a few inflos. Lillian Chinn, Rhonda and Kimo. The Rhonda inflo was too small to get a pic but here's some really bad ones. I'm just too lazy to pull out the good camera.
Lillian Chinn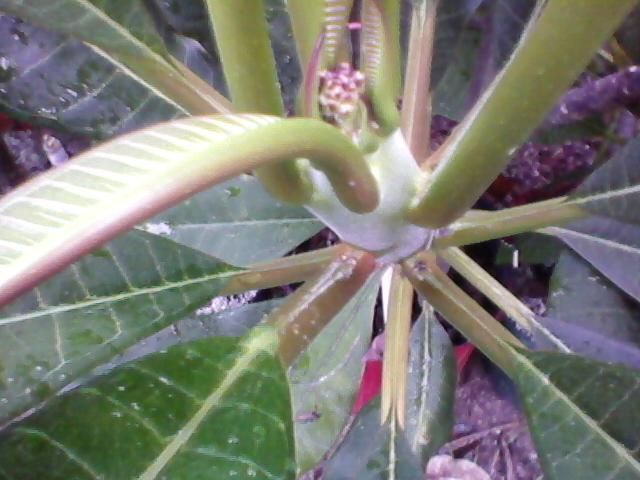 Kimo

And just for giggles, here's my white marathon bloomer that has been blooming since the beginning of time. :)


It's blooming on all 3 tips, if you can tell from the bad photo. And it's almost as tall as my greenhouse. I don't know what I'm going to do with this thing other than take cuttings, but I'm not sure I can bare to do it.. If I do, I will give a cutting to Lablover. She would love the non-stop blooms.
What I find so interesting about these plain white flowers, is they are not so plain! Sometimes they are pink, looking very much like Slaughter Pink, and other times the petals are long and spidery, like this pic.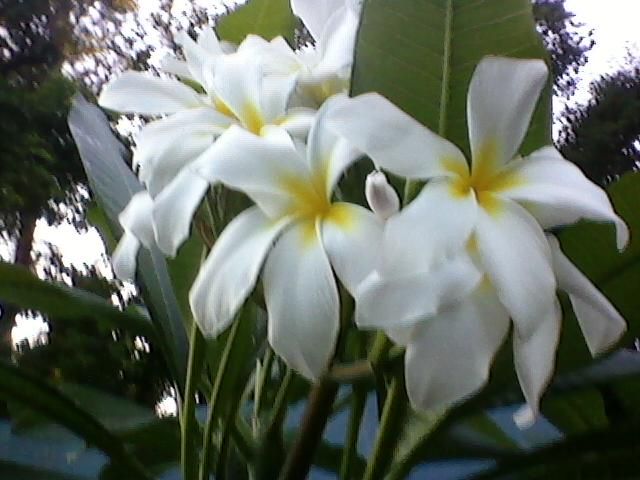 Oh, I think there may be a false inflo on Duke. :(