Advice propagating Tropaeolum speciosum please?
spazplant
(8)
August 15, 2012
A remarkable vine growing in my neighbor's front yard got me to this website yesterday. Now that i've had help identifying it, i've gone to my neighbor, who permitted me to dig up a new shoot. but before i could return with my pot & spade, he'd dug it up with his hand, & torn it from its what looks to be runner? can i work with this or no?
I haven't found any info on propagating this, even at the rhs website & i would very much appreciate any advice or ideas. Below is a link to pic of the parent vine, & there are more at the original thread in 'name that plant' subforum, titled '6 leaflet red flowering vine...'.
Thank you very much for any help,
spazplant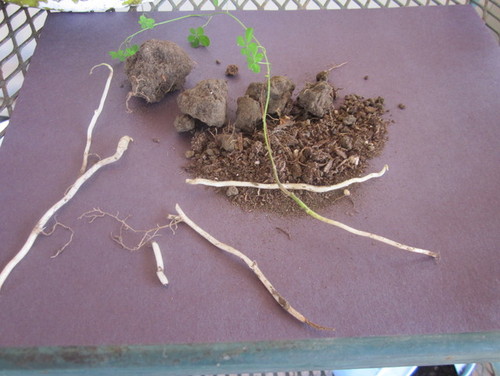 Here is a link that might be useful: parent vine