The tiniest pepper I have seen.
ronnyb123
(Zone 9)
July 2, 2014
Anybody got smaller then this. Not a dried pepper.
Fully ripe hybrid peter. For comparison: right side is a ripe Chenzo pepper (aprox 1in) not including any green (just the pepper). The left small one is about 5 lines on the ruler-quarter of a inch. Middle is the same species, a little bigger.
I'm afraid if I dried it, it would simply disappear. Not that I would.
Bet there isn't even 1 seed in there. LOL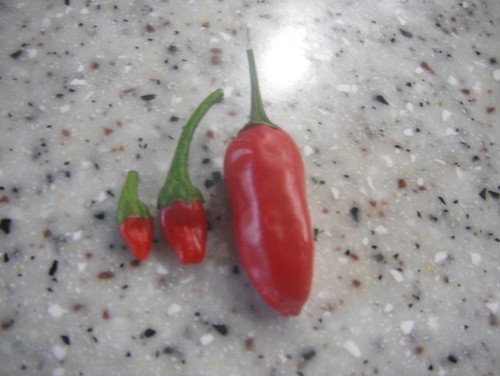 This post was edited by RonnyB123 on Wed, Jul 2, 14 at 21:55