Bhut question, 10 days of growth photos
djoyofficial
(5-6)
July 27, 2014
Curious what those of you that have grown Bhut Jolokia find the flower to ripe pod time is on average? I am sure the answer to this question varies a bit depending on conditions, maybe these two pictures that were taken ten days apart will help with an answer. Seems to be growing fast and just starting to put out flower buds. Wondering if I have a chance of getting any before the first freeze which is usually between end of Sept and end of Oct.
Taken July 17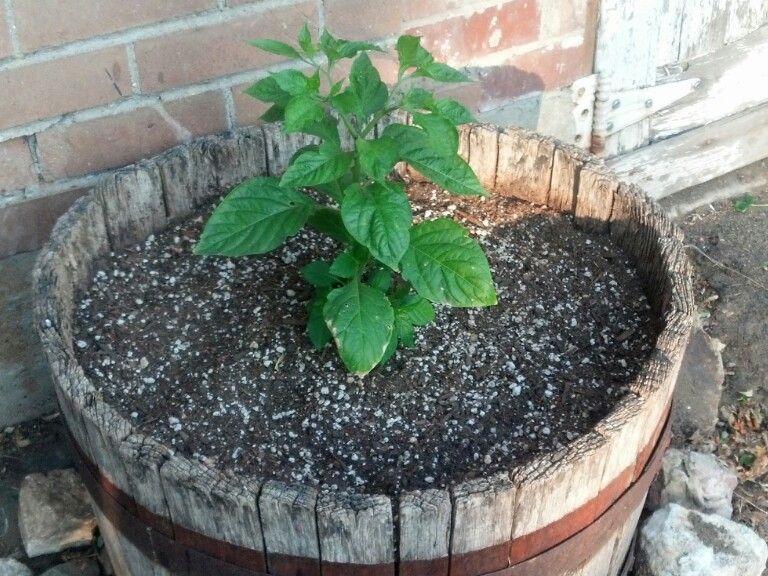 Taken today.
Thanks for any input. I'm excited about this one. Its the last one I planted this year and I have used more advice from people here on it than any of my others Thank You all!
To give you an idea of size the barrel is a little over 24 inches wide.
Dj