Late season blooms - Double Singapore
mjhuntingtonbeach
September 26, 2012
Well, it looks like the rage to post what is blooming this late in the season. Some of my plants are already dropping leaves like a frost just hit, others just off their strides, and others, blooming for the first time this past two weeks.
Three years ago I bought a variety on ebay that the vendor called "Double Singapore". It was a skinny stick grafted onto a larger rootstock. It grew a few leaves, never very vigorous, but all of a sudden this summer it started growing multiple branches, three, and starting about 6 weeks ago an inflorescense. The stem is still just barely thicker than a pencil and doesn't seem to be thickening up. The leaves were always different from the standard plumeria, glossy, very blade like, possibly a Singapore type although not evergreen.
Well it finally bloomed, and the flowers were so heavy the entire head drooped down. Massive flowers, very pretty. Looked just like the vendor's picture on Ebay.
Here are some pictures:
last week: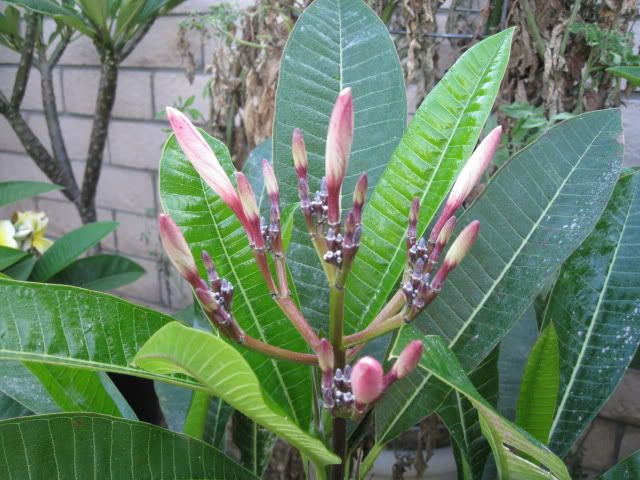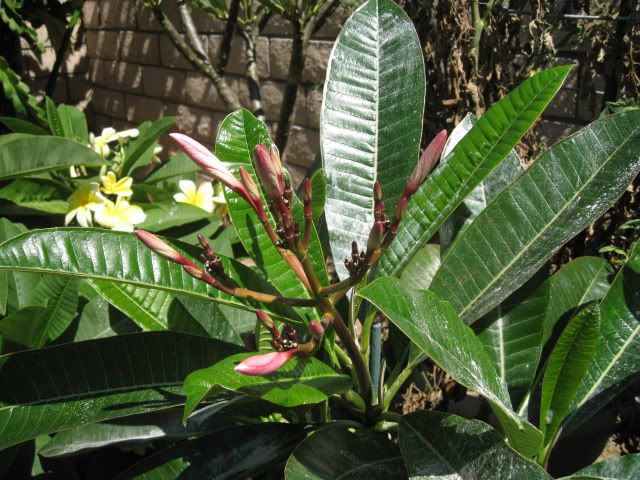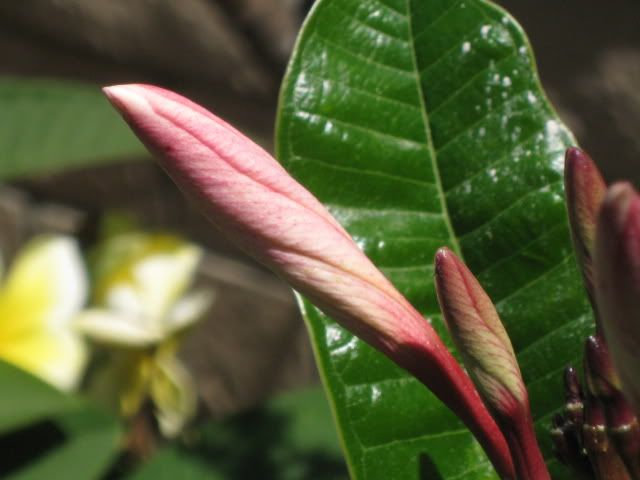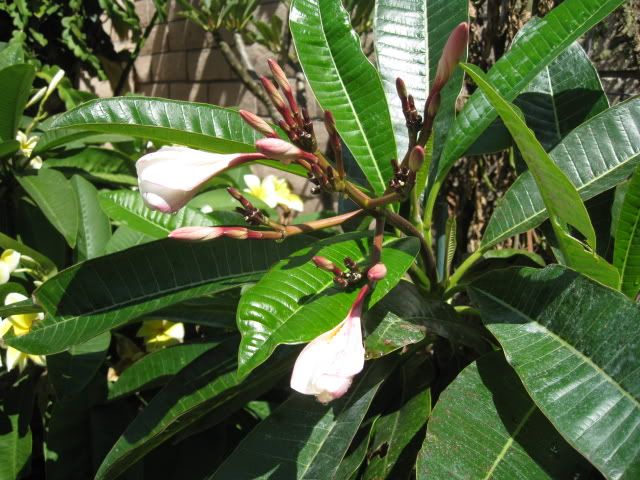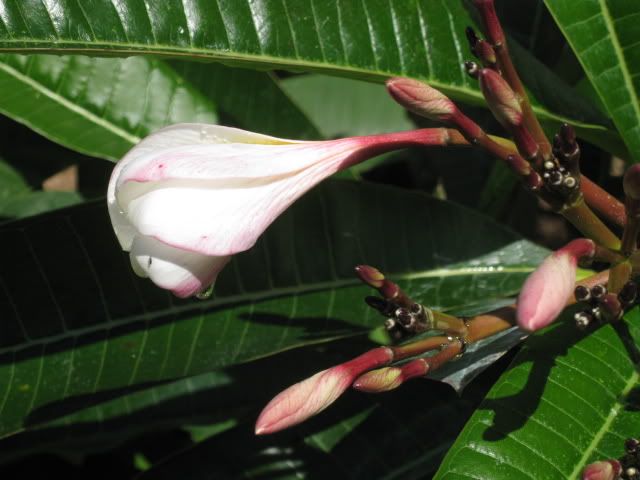 This weekend/week: