when you grow a lot of plants, you're gonna get a few freaks
judo_and_peppers
(Tampa FL)
July 2, 2014
case and point, this guy.
yes, that stem has decided to start growing upside down, and it's not the only one to do so. the main stem (not pictured) is substantially thicker than any other first year plant.
each node has a bazillion buds on it, but unlike most of my mini farm it has yet to set a pod.
it's one of the many plants that the neighbors' cats pulled the tags out of, so I have no idea what it is.
edit: I guess the real question is, in my garden of limited space, is it worth trying to see if it'll grow out of it, or should I just dumpster it? the whiteflies are back, so I won't be giving it away.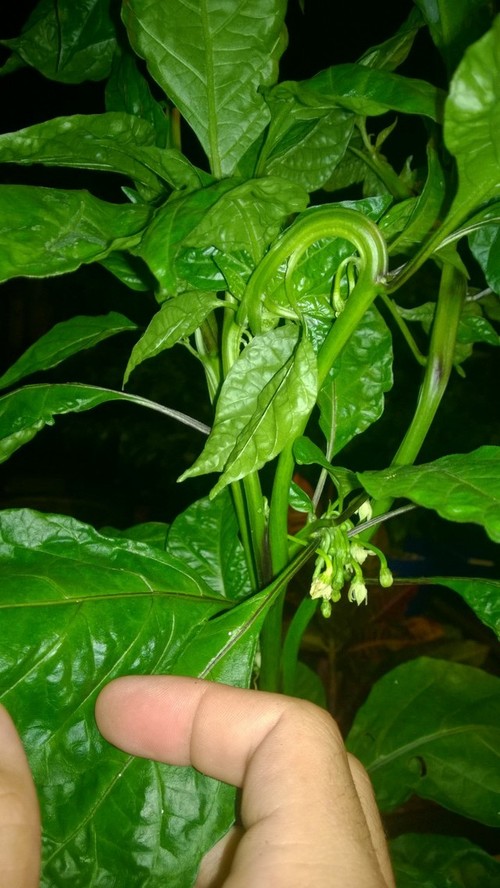 This post was edited by judo_and_peppers on Wed, Jul 2, 14 at 23:47