Help identify 7 Pot?
brian6464
(4a)
July 27, 2014
I received 20+ varieties of seed from a Gardenweb member this past spring. Included were both 7 Pot Yellow and 7 Pot Brain Strain. I was careful with all my seeding and labeling, so I know I have not mixed anything up.
One of my plants from 7 Pot Yellow seeds has pods turning red and one is still orangish-yellow. However, neither of them exhibit the wrinkled pods I would associate as 7 Pot.
Here is my red one with relatively smooth skin.

A close up of green pods on the same plant..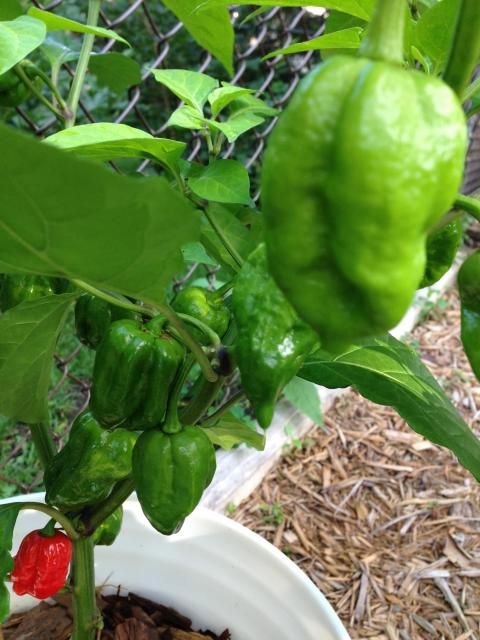 And the one that is still somewhat orange/yellow...

Lastly, one that was from seed labeled as 7 Pot Brain Strain which looks true...

I'm thinking the 7 Pot Yellow seeds maybe were mislabeled before they were sent to me?
Any thoughts as to what I might have with the plants from "7 Pot Yellow" seed? Are there 7 Pot varieties with smoother skin?
Thanks!