THANKS for ur support every1! Finally blossoms!
meyermike_1micha
(5)
September 14, 2009
Yes finally pot some blossoms, way up here in the Antartic, well Mass!
This is what my plumie looked like strating form 2 weeks ago, then the cold moved in, so I put some in my portable greenhouse, and boy did the blossoms take off. I have one starting to throw in inflo also.
There are alos cuttings that took root from Bill, and they are all up on the roof...Enjoy!
Again, thanks to everyone for making this possible and for being such great frineds here..:-)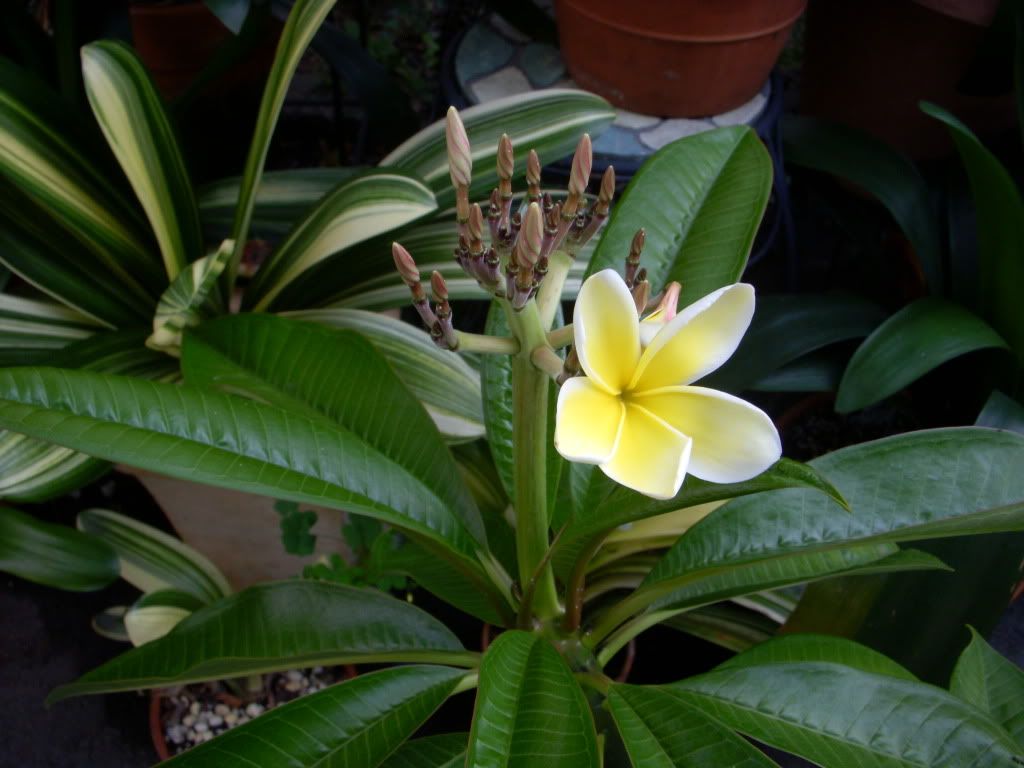 In the greenhouse..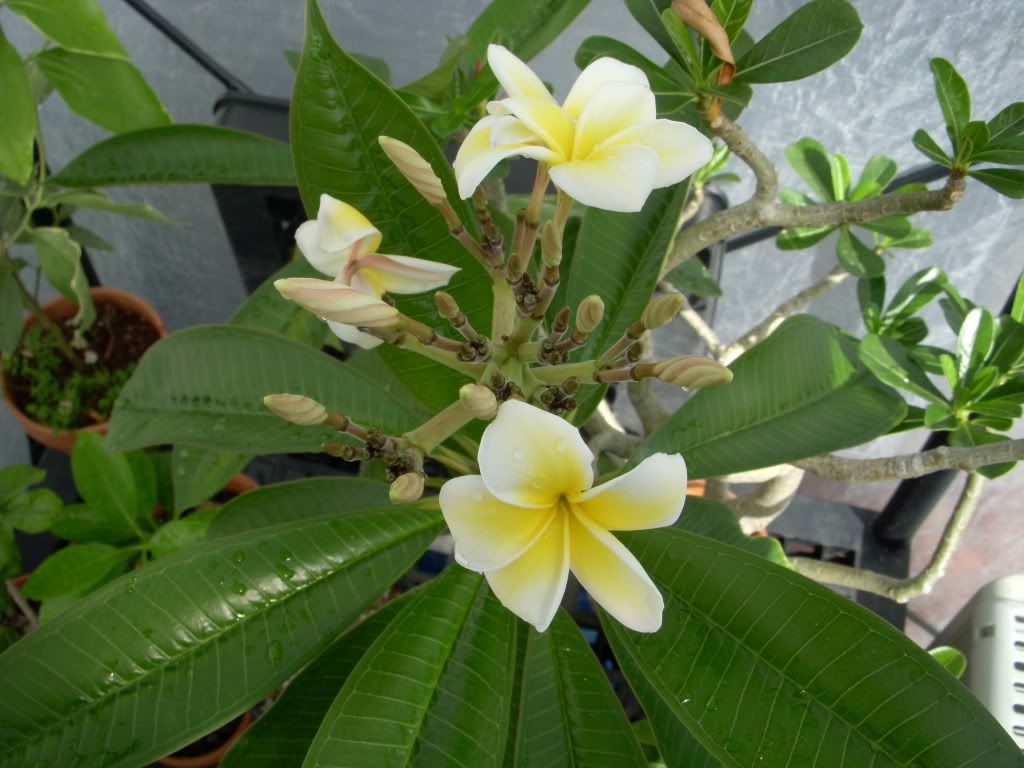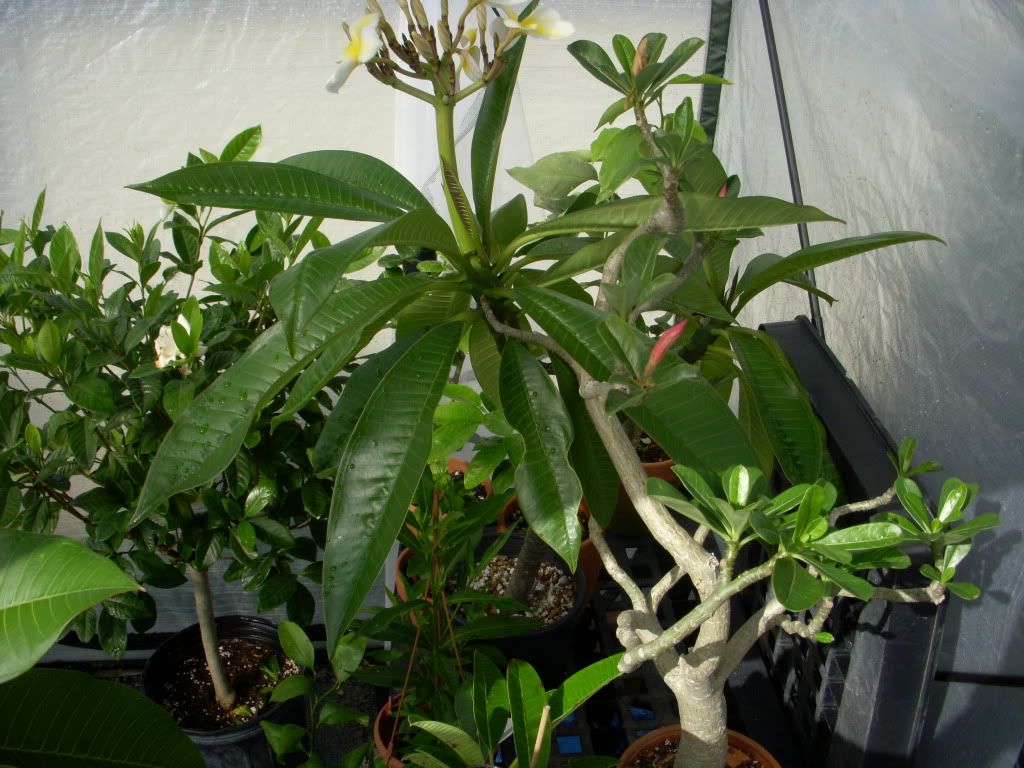 On roof
Bills cuttings!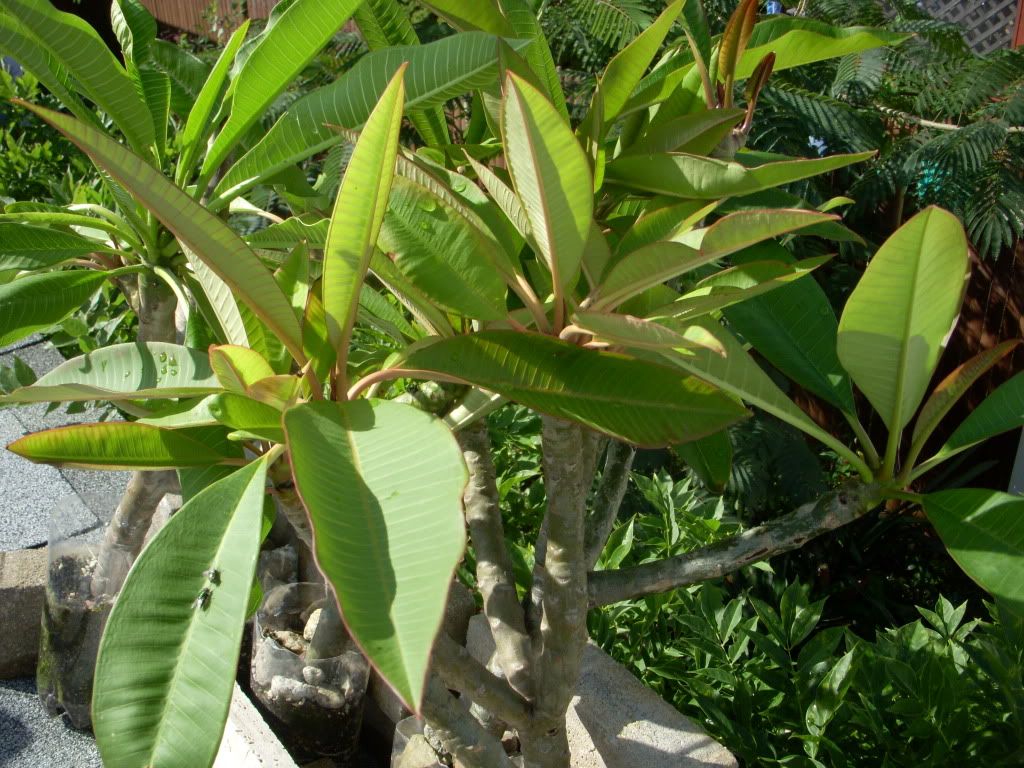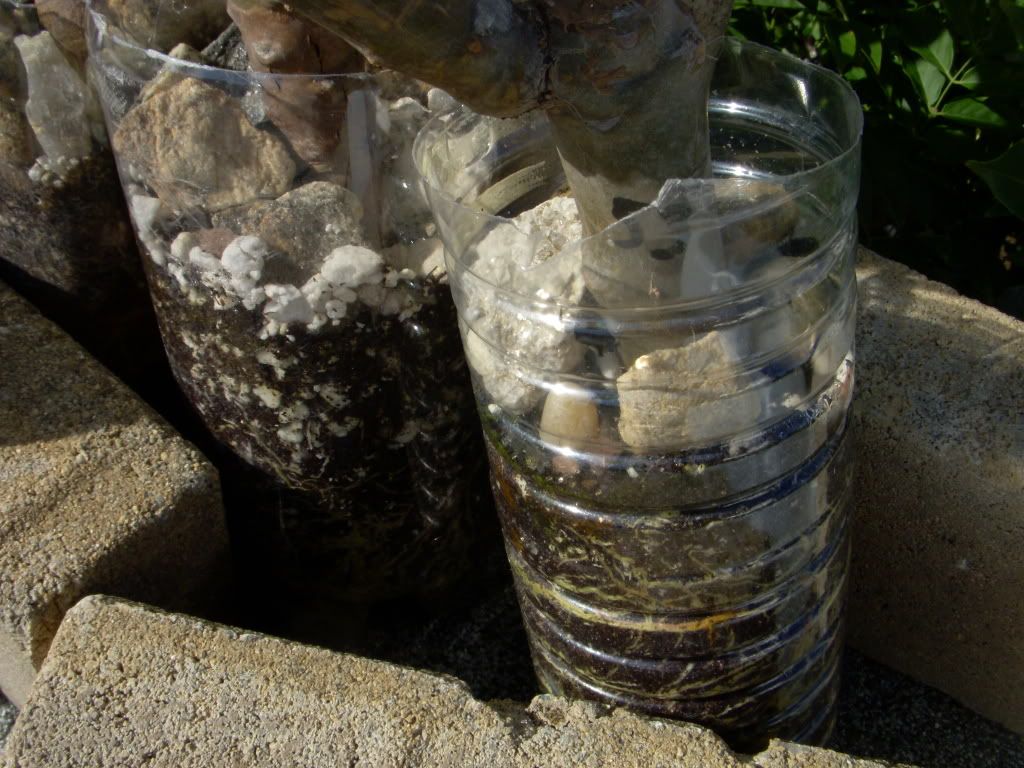 To those in New York....Don't give up..:-)